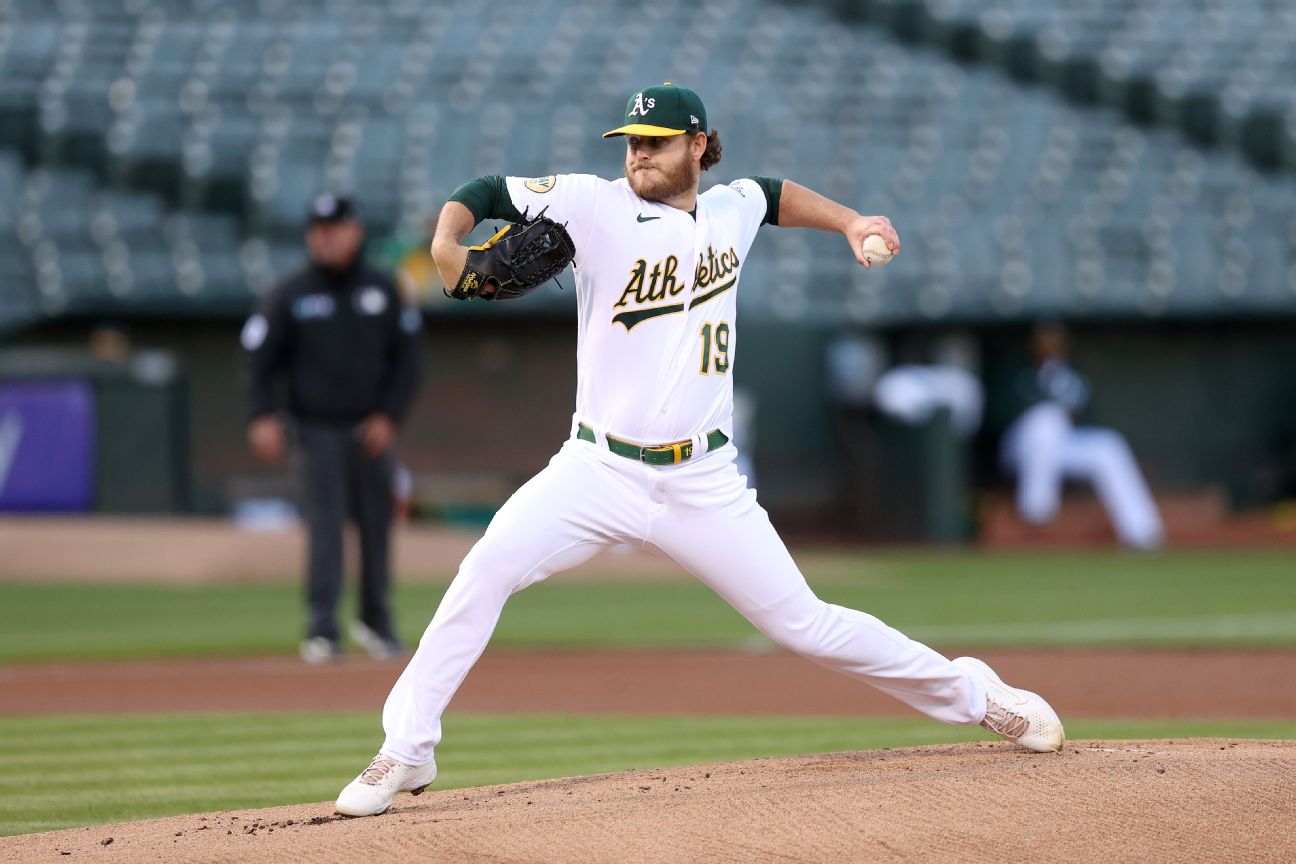 The Baltimore Orioles have acquired left-handed pitcher Cole Irvin from the Oakland Athletics in exchange for infield prospect Darell Hernaiz, it was announced Thursday.
Right-handed pitcher Kyle Virbitsky also is going to the Orioles in the deal.
The 28-year-old Irvin went 9-13 with a 3.98 ERA and 128 strikeouts for the A's last season. In four MLB seasons with the A's and the Phillies, Irvin is 21-30 with a 4.40 ERA and 288 strikeouts.