Tim Burton has a list of frequent collaborators, but his original plan for Edward Scissorhands would have stopped him from working with Danny Elfman.
Edward Scissorhands is one of Tim Burton's most famous works thanks to its story, tone, and the performances of its main cast, but had Burton gone with one of his original plans for the movie, one of his best trends might have not happened. Tim Burton's career as a filmmaker began in 1985 with Pee-Wee's Big Adventure, but it wasn't until Beetlejuice was released three years later that he showed his unique visual style and the type of stories he likes to explore. After visiting Gotham City in Batman in 1989, he returned to original stories the following year with Edward Scissorhands.
Edward Scissorhands is a combination of fantasy, romance, and gothic horror that make way for the heartwarming story of a man named Edward (Johnny Depp), who was created by a lonely inventor (Vicent Prince) who passed away unexpectedly and didn't get to finish him, leaving Edward with big scissors and razors instead of hands. Edward Scissorhands' whimsical vibe was achieved through its production, make-up, and costume design as well as through its music, but the latter could have been very different had Burton's original plan come true, which in turn would have killed one of his best trends: his collaborations with Danny Elfman.
Related: How Old Edward Scissorhands Is (& Is He Immortal?)
Robert Smith Was Originally In Charge Of Edward Scissorhands' Score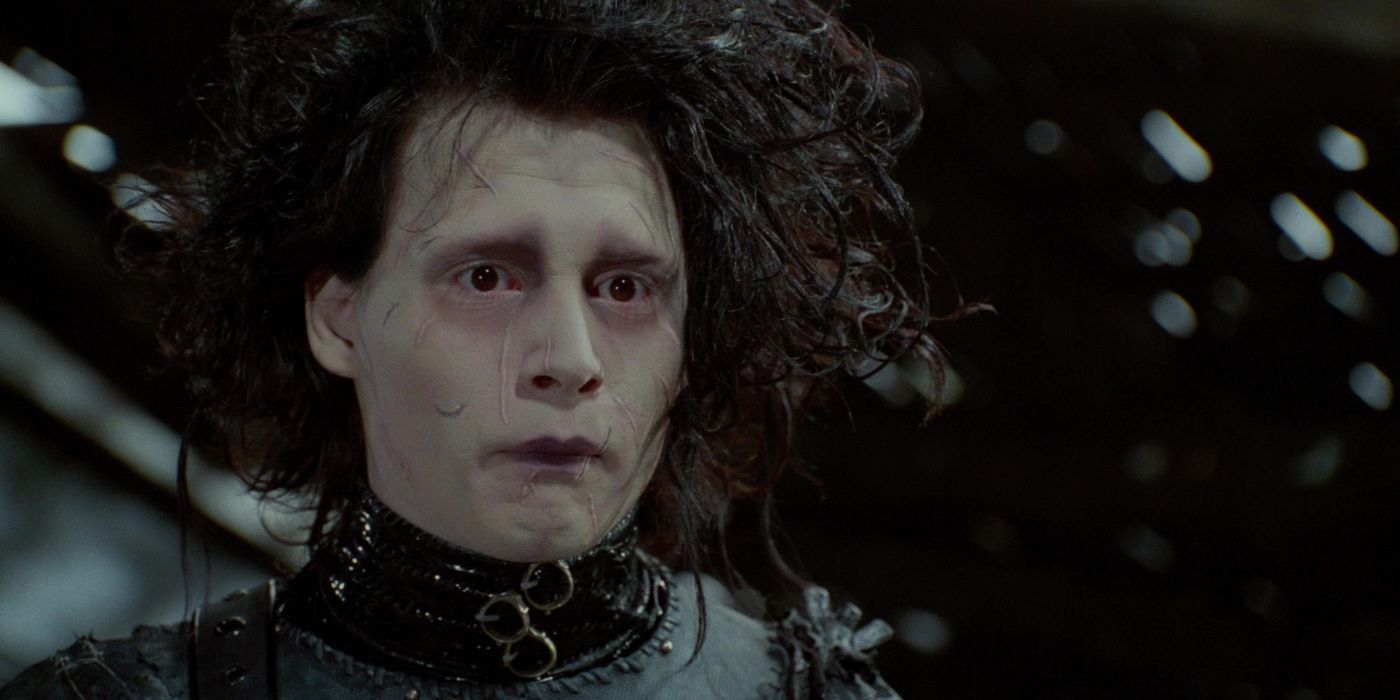 Edward Scissorhands' appearance has obvious gothic influences, and it's not surprising that The Cure's frontman, Robert Smith, was an inspiration for Edward's signature hairstyle and his black leather outfit (via EW), but Smith's influence goes beyond that. In 1988, an interview with Smith for Spin Magazine reported that Burton, then known for Pee-wee's Big Adventure, wanted Smith to appear in one of his movies, though it wasn't specified which one and if it would have been a main or minor role. The Cure's former keyboardist Roger O'Donnell revealed years later that during the recording sessions for the album Disintegration in the late 1980s, Burton had asked Smith for The Cure to do the soundtrack for Edward Scissorhands, and even gave them the script.
In 1996, Smith told French magazine Télérama that Burton had approached the band to collaborate on different projects and he kept in touch with the band about his latest film projects, but the band had always been busy in some way. The music for Edward Scissorhands was ultimately made by Danny Elfman, who by then had already collaborated with Burton in Pee-wee's Big Adventure, Beetlejuice, and Batman, so he had a good idea of what Burton's visual and narrative style is like, and he made a perfect soundtrack to accompany the tragic story of Edward Scissorhands. As for Robert Smith, he was asked to score the soundtrack for Sleepy Hollow in the late 1990s but he was busy, and he finally contributed music to two Burton projects years later: the Alice in Wonderland companion album Almost Alice and the companion album to Frankenweenie.
How Many Times Have Tim Burton & Danny Elfman Worked Together?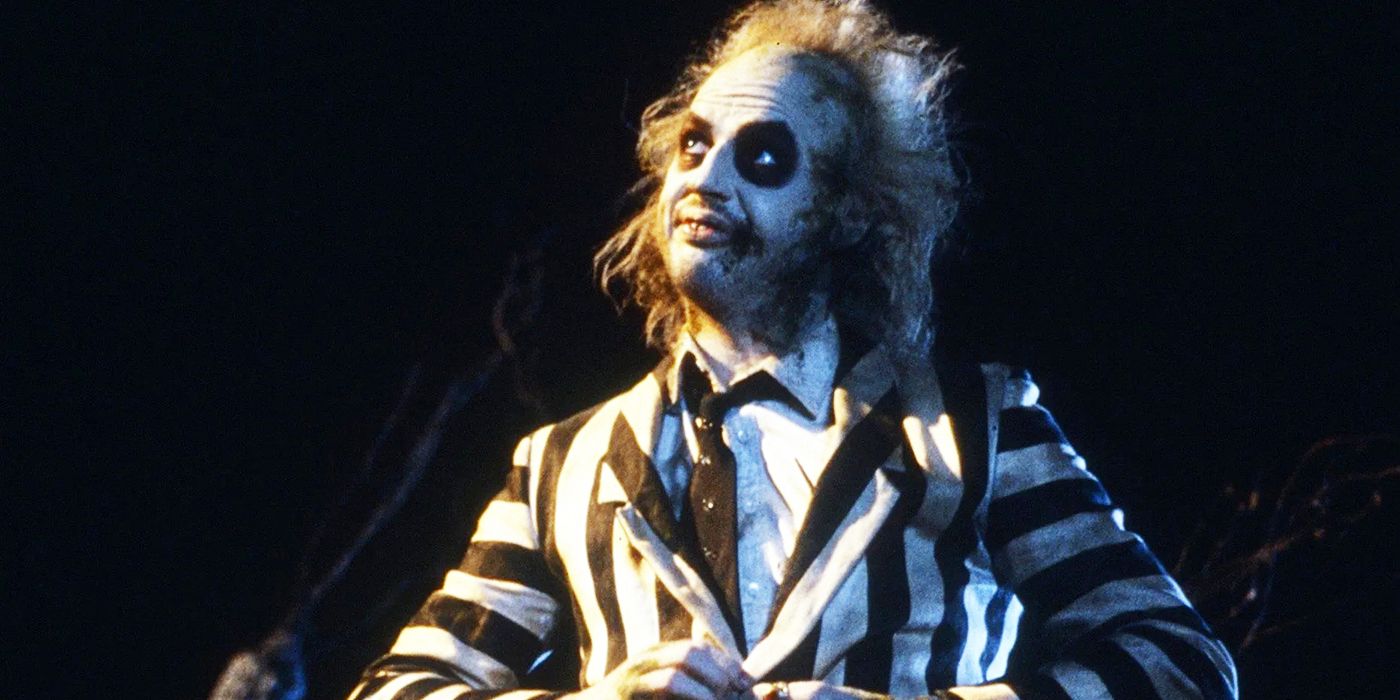 As mentioned above, Danny Elfman's first collaboration with Tim Burton was in 1985 thanks to Pee-wee's Big Adventure, followed by Beetlejuice, Batman, Edward Scissorhands, and Batman Returns. Though not a movie directed by Tim Burton, Elfman scored The Nightmare Before Christmas, wrote ten songs for it, and provided the singing voice for Jack Skellington and other characters. Since then, Danny Elfman has scored every movie by Tim Burton except for three: Ed Wood, Sweeney Todd, and Miss Peregrine's Home for Peculiar Children. Elfman and Burton had a falling out before Ed Wood but they eventually made up; Sweeney Todd is an adaptation of a musical with a score already provided by Stephen Sondheim; and Elfman skipped scoring Miss Peregrine due to scheduling conflicts. The Tim Burton-Danny Elfman team is one of the most praised ones in the film industry, and they will surely continue working together as long as their schedules allow it.
Next: Edward Scissorhands: Johnny Depp Spoke Less Than 150 Words (Here They Are)