After debuting in Ant-Man and the Wasp: Quantumania, MCU fans are now rooting for Jonathan Majors' villain to win his fight in Avengers 5.
Despite being the next big bad in the Marvel Cinematic Universe, fans are already rooting for Kang the Conqueror to win in Ant-Man and the Wasp: Quantumania and Avengers: The Kang Dynasty. Jonathan Majors officially debuts in the franchise following his brief appearance in Loki as He Who Remains. In Ant-Man and the Wasp: Quantumania, Marvel Studios lays out the path for Kang as he and all of his variants band together to take over the multiverse.
There is no doubt that Kang the Conqueror is a bad guy, but despite this, fans have interestingly started rooting for him to win in both Ant-Man and the Wasp: Quantumania and subsequently, Destin Cretton's Avengers: The Kang Dynasty. Check out the tweets below:
The tweets don't really get into the reason why some MCU fans are rooting for Kang to succeed, but it could be viewed as an indication of how effective Majors already is in the role since he is able to convince them to buy his motivations.
Related: Loki Season 2 Story Revealed
When Kang the Conqueror Appears Next In The MCU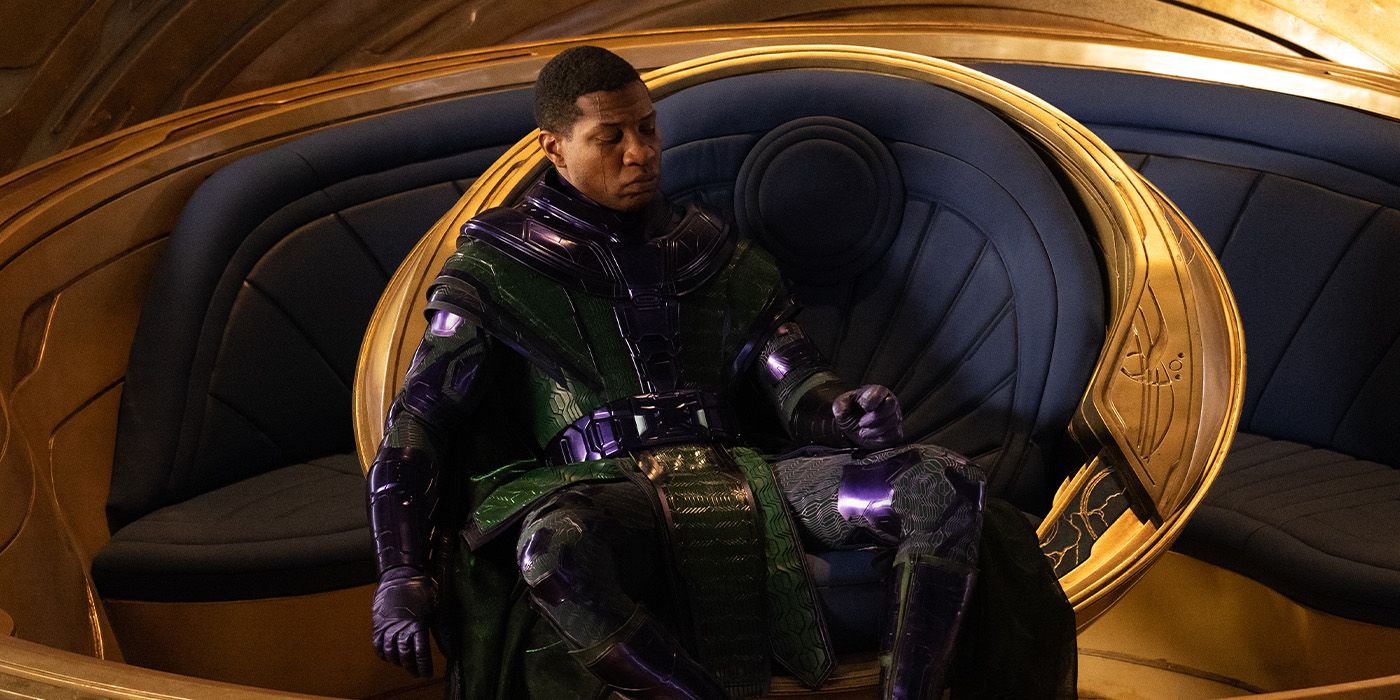 Team Ant-Man may have defeated the exiled Kang in the Quantum Realm, but that isn't the end of the villain's stint in the MCU. In fact, it's just the beginning, thanks to the existence of countless Kangs in the multiverse who caught wind of what happened to their banished variant. This was effectively revealed in Ant-Man and the Wasp: Quantumania's mid-credits scene.
With the Council of Kangs now officially introduced in Ant-Man and the Wasp: Quantumania, it's safe to say that most of them will appear in subsequent MCU projects. The film's post-credits scene effectively confirms that a Kang the Conqueror variant, Victor Timely will play an important role in the God of Mischief and Mobius' next mission. Meanwhile, Rama-Tut could ultimately be the villain of Marvel's Fantastic Four as he was in Marvel Comics.
It would be interesting to see how the rest of the Kang variants fare with their respective adversaries in the MCU. As the MCU Phase 5 continues, expect more details about the multiverse and the Conqueror will be released. That includes information about how the Council of Kang's face-off with the Avengers in Avengers: The Kang Dynasty after Ant-Man and the Wasp: Quantumania is set up.
More: Every Version Of Kang In The Post-Credits Scenes
Source: Various (see links)