There's nothing like the cutthroat business of catering! Off the air for nearly 13 years, Party Down makes a return in Season 3. The show takes place ten years after the majority of its catering team, including actor-turned-bartender Henry Pollard (Adam Scott), have moved on from their roles. However, an unexpected reunion brings the gang back together, and they find themselves navigating the peculiar gatherings and eccentric guests scattered throughout Los Angeles once again.
The original series centered around a group of caterers in Los Angeles and their humorous misadventures while catering at various events. From adult entertainment awards after parties to funeral receptions, each episode highlighted the talented cast as they worked different affairs.
Season 3 of Party Down premieres on Starz on February 24, 2023. Read on for our guide to the familiar faces you'll be seeing in the upcoming season and the newest additions to the cast lineup!
Related:'Party Down' Season 3 Review: Adam Scott and Crew Haven't Stopped Having Fun Yet
Adam Scott as Henry Pollard
Henry Pollard, portrayed by Adam Scott, is a character in Party Down who quits acting and returns to work for the catering company. He gained fame for his line "Are we having fun yet?" in a beer commercial, which unfortunately ruined his acting career. Despite being apathetic and an underachiever, he often serves as the voice of reason among his colleagues and is usually the straight man in their antics. Henry's relationship with Casey is a recurring storyline in the show.
Scott is a well-known American actor, comedian, and producer, best recognized for his role as Ben Wyatt in the NBC sitcom Parks and Recreation. This performance led to him receiving two nominations for the Critics' Choice Television Award for Best Actor in a Comedy Series. Recently, he began playing the lead role in the psychological drama series Severance, which premiered in 2022 on Apple TV+. His performance in the series earned him a nomination for the prestigious Primetime Emmy Award for Outstanding Lead Actor in a Drama Series.
Ken Marino as Ronald Wayne "Ron" Donald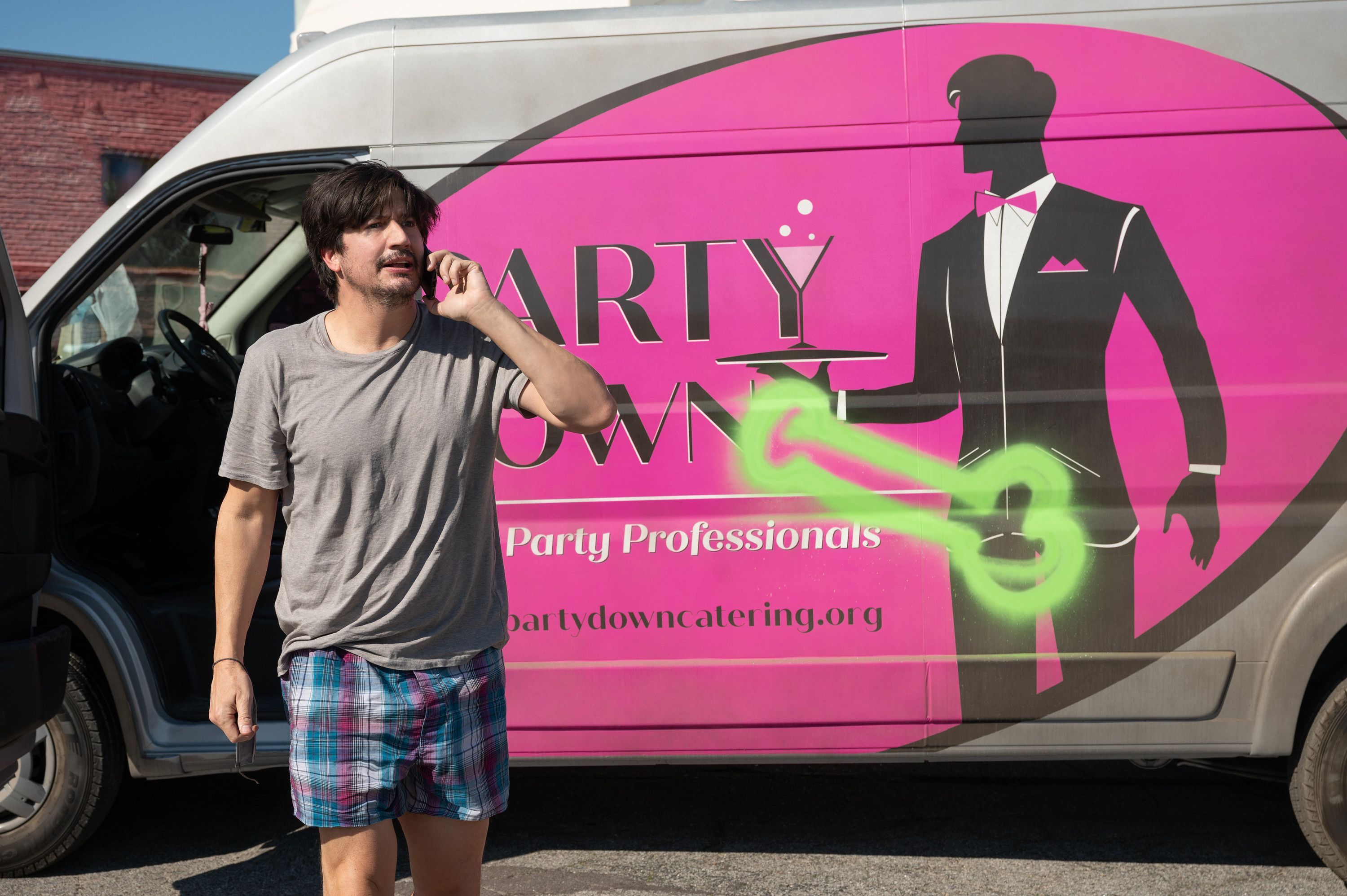 Ronald Wayne "Ron" Donald is portrayed by Ken Marino. Ron is the determined and self-important leader of the Party Down catering team, who is very strict when it comes to work and values customer satisfaction above all else. Although he is a recovering alcoholic and drug addict, he often relapses under work-related pressure due to his low self-esteem. Ron's ultimate ambition is to manage a Soup R' Crackers franchise, which serves unlimited soup. However, after investing in the business, it fails after only five months, leaving Ron to return to Party Down but without his former leadership role.
Marino is a well-known actor who appeared on MTV's The State and has played prominent roles in numerous TV shows, including Marry Me, Burning Love, and Childrens Hospital. He portrayed the Lehman brothers on the Showtime series Black Monday. In 2017, Marino starred as Mr. Johnson in the Netflix comedy-horror film The Babysitter and later reprised the role in the sequel, The Babysitter: Killer Queen.
Jane Lynch as Constance Carmell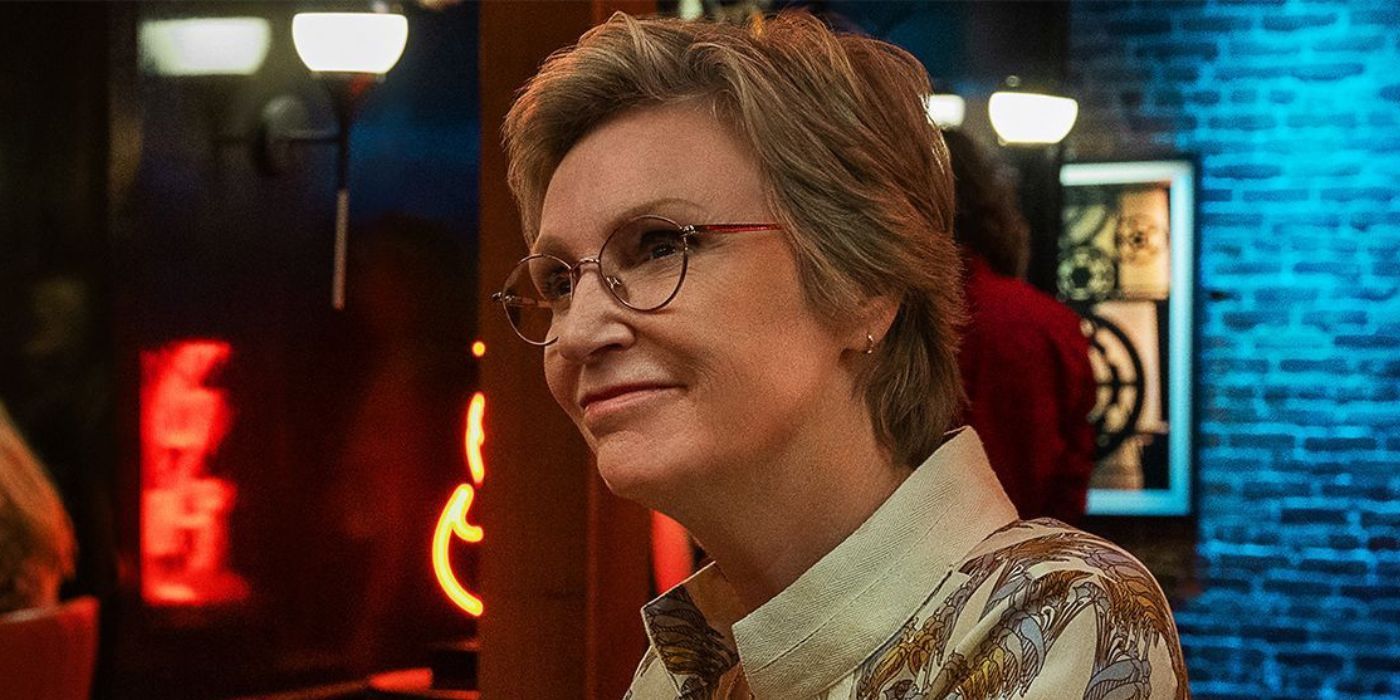 Constance Carmell is played by Jane Lynch. Constance is a former actress who takes aspiring actor Kyle under her wing and mentors him. She is friendly, kind, and one of the most positive members of the Party Down team. She shows her caring nature by saving an older man who faints during a job and giving Henry advice to boost his self-confidence when he feels down. Constance genuinely cares about the well-being of her colleagues and does her best to help them when they are struggling.
Lynch is a renowned actress who is perhaps best known for portraying Sue Sylvester in the musical comedy series Glee, for which she won a Primetime Emmy Award. Jane Lynch was absent from the last two episodes of Party Down Season 1 due to her commitments on Glee, but guest-starred in the final episode of the second season. Lynch also gained critical acclaim for her performances in Christopher Guest's mockumentary films such as Best in Show, A Mighty Wind, and For Your Consideration.
Related:'Party Down' Revival Trailer Reveals the Return of Everyone's Favorite Caterers
Martin Starr as Roman DeBeers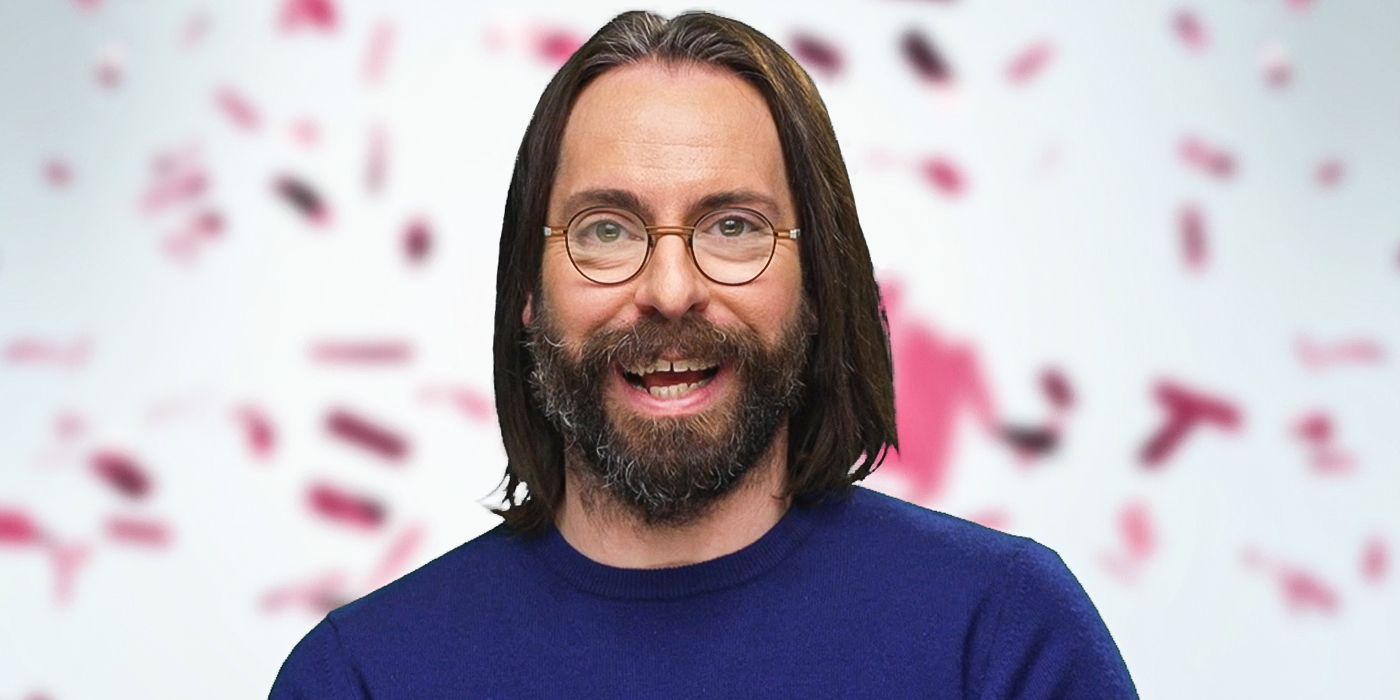 Martin Starr plays Roman DeBeers, a screenwriter with a penchant for all things science fiction. Unfortunately, his writing efforts aren't getting the attention he wishes for, which obviously contributes to his grumpy attitude. He doesn't hesitate to judge his colleagues and party guests, going so far as to get into petty arguments over mild issues. If there's one thing memorable about him in the show's initial run, it's his continuous rivalry with Kyle.
Starr took on the role of Bill Haverchuck in the TV comedy-drama classic Freaks and Geeks. He's also lended his talents to the HBO series Silicon Valley.
Ryan Hansen as Kyle Bradway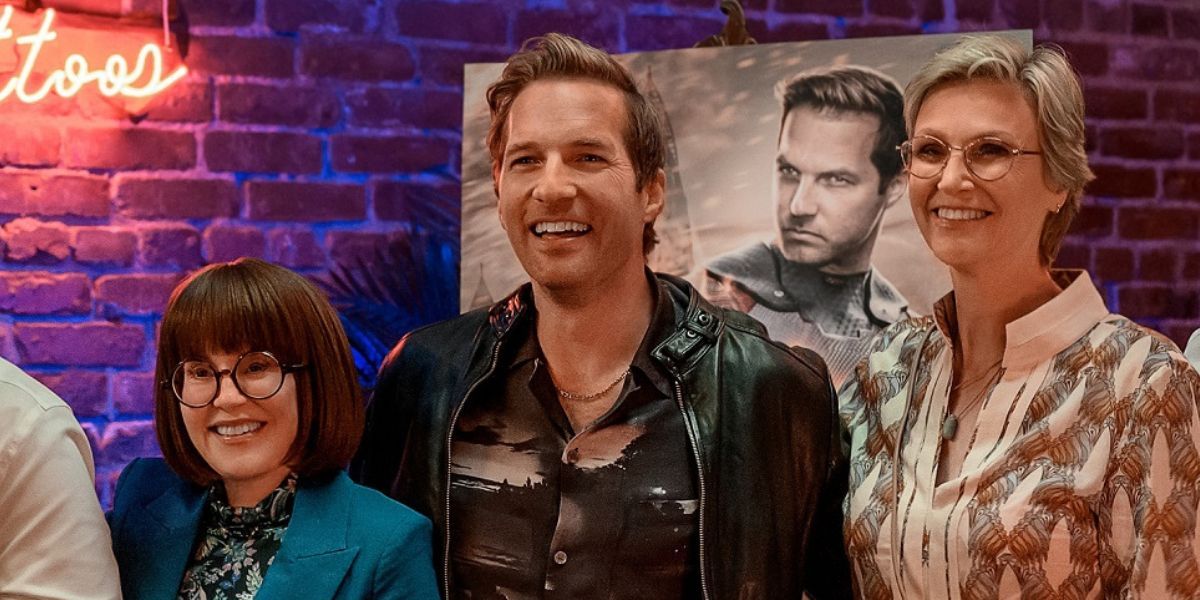 Ryan Hansen plays Kyle Bradway, who is an actor, model, and frontman for the band Karma Rocket. He is convinced that he is the "total package" and just needs that one big break to make it big in Hollywood. However, Kyle isn't the most professional member of the Party Down team, often flirting with guests and crossing boundaries. He's not known for being a hard worker either.
Hansen is most recognized for his role as Dick Casablancas in the noir drama series Veronica Mars. He also appeared as Nolan in the horror remake Friday the 13th. In addition, Hansen had recurring roles on 2 Broke Girls and the web series Burning Love.
Megan Mullally as Lydia Dunfree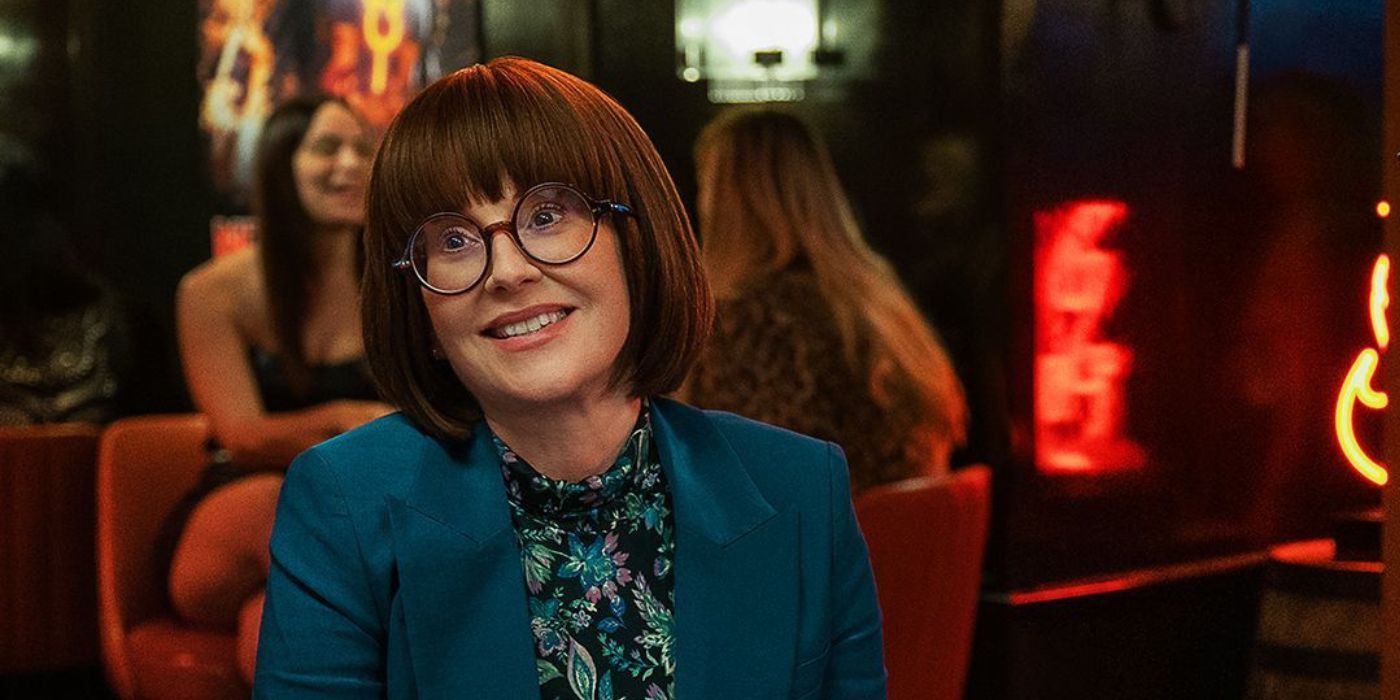 Lydia Dunfree is played by Megan Mullally. She is a recent divorcee who has moved to Hollywood with her 13-year-old daughter Escapade, hoping to achieve stardom. Lydia is optimistic and naive, often seeking advice from people in the entertainment industry. Despite her lack of experience, she is helpful and kind to her colleagues. When Casey returns to the team after a romantic fallout with Henry, Lydia tries to help her deal with working with him again. Similarly, when Kyle is pursuing a woman, Lydia gives him advice. She rarely shows malice towards anyone.
Mullally is best known for her role as Karen Walker on the NBC sitcom Will & Grace. She received eight Primetime Emmy Award nominations for Outstanding Supporting Actress in a Comedy Series for the role, winning twice in 2000 and 2006. In addition, she has been a regular on several other television series such as In the Motherhood, Childrens Hospital, and Breaking In.
Jennifer Garner as Evie Adler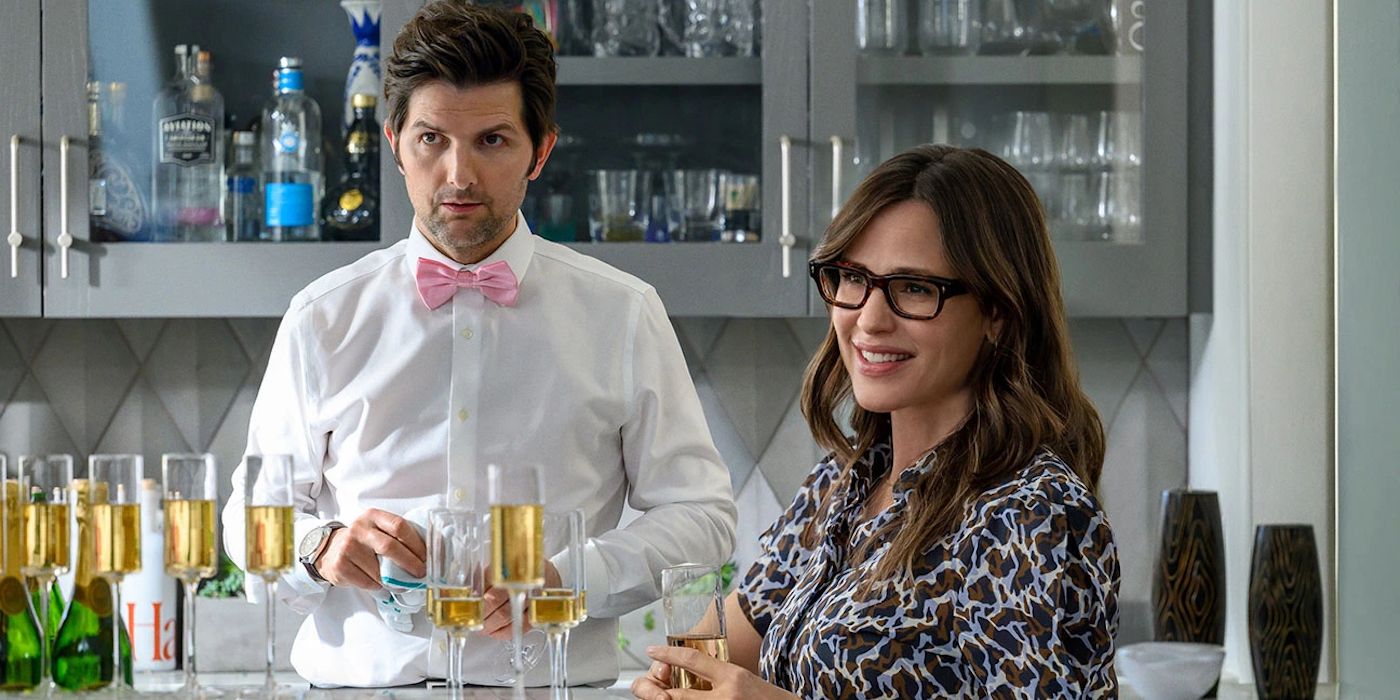 Jennifer Garner plays new character and successful movie producer Evie Adler, who's dating Henry on the rebound. Known for her iconic roles in Alias, 13 Going on 30, and more, Garner is an exciting new addition to the Party Down cast.
In 2022, Garner had an important role in the Ryan Reynolds movie The Adam Project and appeared in an episode of Upload Season 2. After Party Down, Garner will be appearing in the Apple TV+ miniseries The Last Thing He Told Me as a main cast member
Tyrel Jackson Williams as Sackson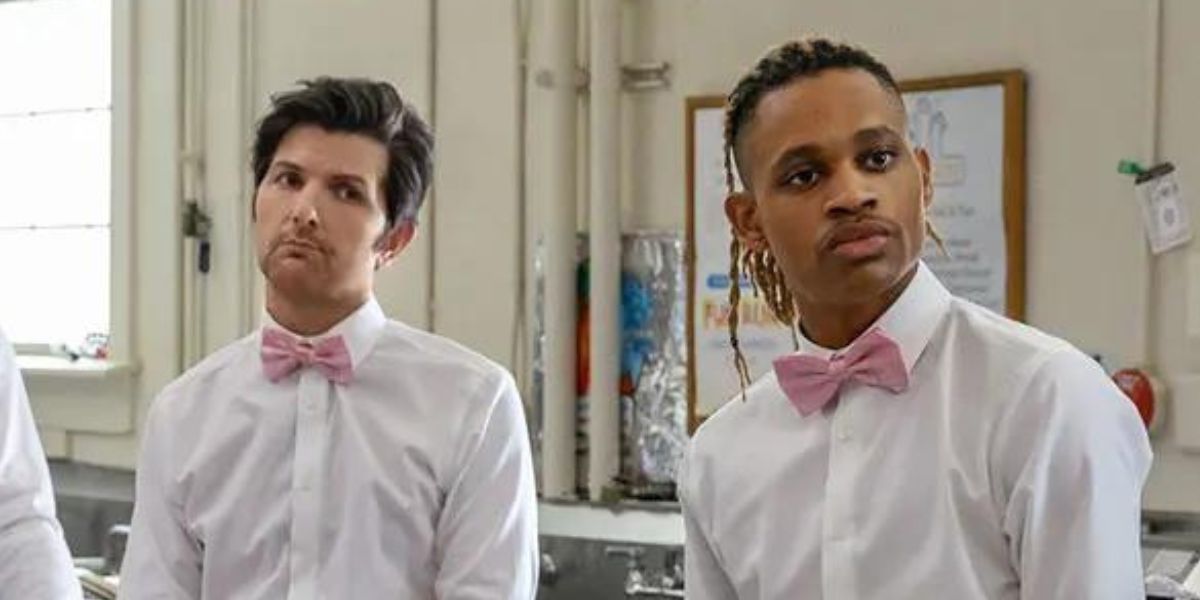 Disney XD alum Tyrel Jackson Williams is joining the series in Season 3, taking on the role of Sackson, an aspiring content creator. Speaking about the character in an interview with Screen Rant, Williams said that his favorite thing about Sackson is his "bravado and confidence that the world belongs to him and good things are just destined to happen to him".
Williams is perhaps best known for his roles on the Disney XD show Lab Rats. He's also co-starred in the comedy series Brockmire.
Zoë Chao as Lucy Dang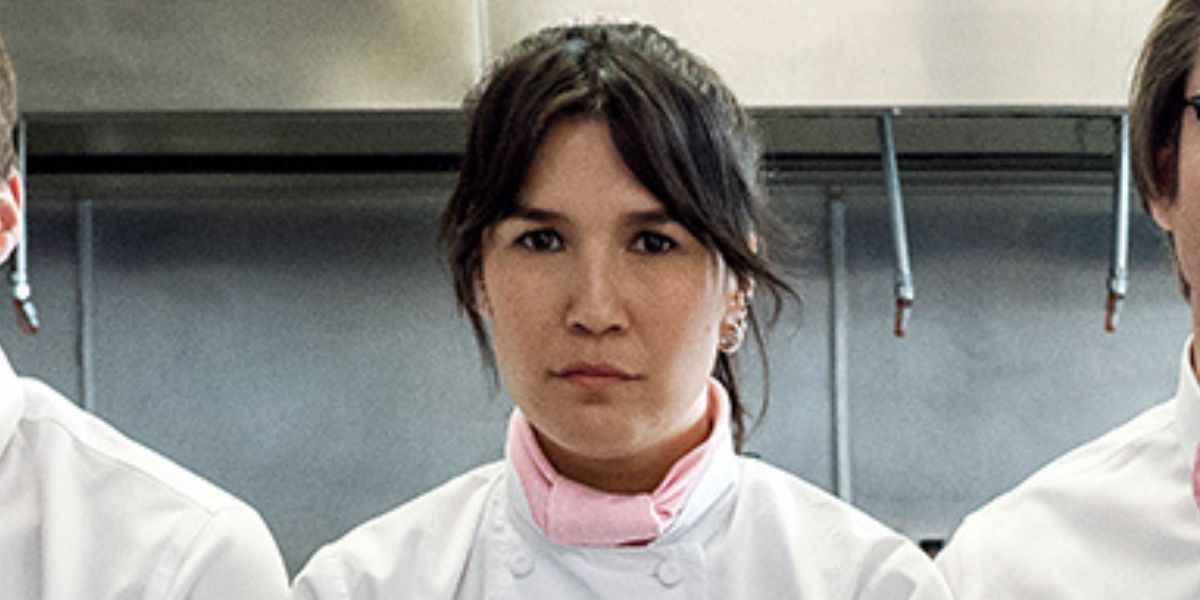 Zoë Chao rounds out the list of new main cast members, playing Lucy, a passionate chef with an artistic spirit. Chao has steadily built a commendable career over the years and is perhaps best known for her roles as Isobel in Strangers and Zoe in Apple TV+'s The Afterparty. She will be reprising the latter role later this year in The Afterparty Season 2, set to premiere on April 28, 2023.
Apart from these stars, Party Down Season 3 also features James Marsden in a recurring role as Jack Botty, a superhero franchise actor who, for reasons, ends up becoming a part of the group's dynamic chemistry. Unfortunately, Lizzy Caplan, who played Casey Klein, does not reprise her role in the third season due to conflicting schedules. Casey is a struggling comedian and actress who tends to rebel against authority, especially Ron's. She got divorced at the beginning of the series and started dating Henry to have a fresh start after her failed marriage.