Will Smith appears to make light of his Best Actor Oscar win for King Richard, which came soon after infamously slapping Chris Rock, in a new Tiktok.
Will Smith makes light of his Oscar win in a new TikTok. During last year's Academy Awards, one of the most infamous moments in Oscars history occurred when Smith stormed the stage and slapped presenter Chris Rock in response to a G.I. Jane joke the comedian made about his wife Jada Pinkett Smith's bald head. The slap overshadowed the fact that, later that night, Smith won the Best Actor Oscar for his performance in King Richard and delivered an emotional acceptance speech.
Now, almost a year after the infamous slap and his Oscar win, Will Smith is making light of the situation in a new TikTok.
A duet with @missmoneyworking, the TikTok sees Smith reacting to a video that recommends picking up inanimate objects and asking them how they feel about you, prompting the actor to bring his golden Oscar statue into frame. Watch the TikTok above.
Related: Will Smith's Chris Rock Slap Overshadowed Oscars 2022's Biggest Triumphs
Everything Will Smith Has Said Since The Oscars Slap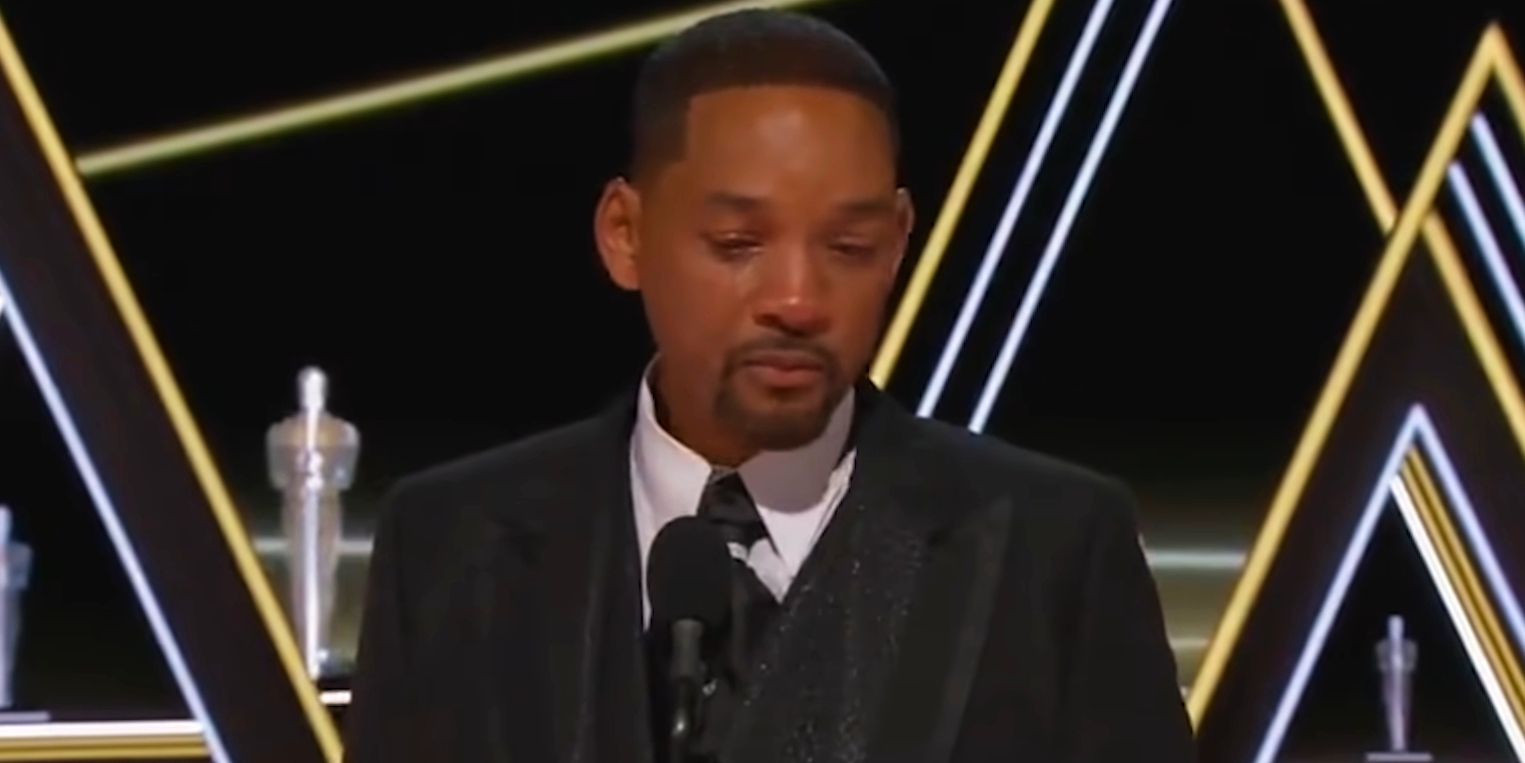 A lot has happened in the year since the infamous Oscars slap. Shortly after the incident, Smith issued a formal written apology to Rock and resigned from the Academy. The board later took action by banning Smith from attending the Oscars ceremony for the next decade.
It wasn't until several months later that Smith apologized to Rock on video and to everyone else who was affected by his actions. In the fallout from the slap, many of Smith's projects have either been canceled or put on indefinite hold, such as the Netflix film Fast and Loose. However, he has starred in the Apple TV+ film Emancipation, while I Am Legend 2 and Bad Boys 4 appear to be moving forward with Smith attached.
Since the night of the Oscars slap, Will Smith's actions have mostly been commendable, as he has apologized multiple times and gracefully accepted the punishment that was handed down. This new TikTok is the first time Smith has publicly joked about the Oscars incident, and it remains to be seen how well it goes over. Based on the early reaction to the TikTok online, it appears to be mostly supportive, with many considering it to be deprecating humor.
More: What Will Smith Resigning From The Academy Actually Means
Source: Will Smith/TikTok