RHONJ fans are reacting to Gia Giudice's comment toward Joe Gorga after calling him opportunist for sharing a video with her father Joe Giudice.
The Real Housewives of New Jersey fans have shared their opinions about Gia Giudice calling her uncle Joe Gorga an opportunist after sharing a video with her father, Joe Giudice. In the video, the men were hugging each other during a chance meeting in the Bahamas. Joe Giudice was featured on RHONJ when he was still married to Teresa Giudice. The former couple has three other daughters, Gabriella, Milania, and Audriana Giudice. Joe and Teresa served separate prison sentences for fraud, and Joe was deported to Italy after being released in 2019. Since then, Joe has relocated to the Bahamas to be closer to his children.
Joe Gorga and Joe Giudice often feuded during their time on RHONJ together. However, it was all smiles between the duo when they met in the Bahamas recently. Joe Gorga shared a video of their unplanned reunion. In the caption, he revealed they walked into the same bar simultaneously and recalled the memories they had shared since they were kids. However, Joe's niece Gia wasn't having any of his good words about her dad. She slammed him in the comments, tagging him as "an opportunist," who used the lifetime opportunity of seeing her dad to make a post on social media.
Related: Why RHONJ's Gia Giudice Unfollowed Her Uncle Joe Gorga
Unsurprisingly, Gia's comment on her uncle's post generated reactions from RHONJ fans. A Redditor u/Trans4Trump93, shared a screenshot of Joe's caption with Gia's comment underneath and wrote, "Gia calling out her thirst Tio Joe. Thoughts?" Other Redditors jumped in on the thread and shared their thoughts on the development. One user said, it wasn't surprising to see Joe Gorga and Joe Giudice hugging. "I think they have to have some love for each other….I mean maybe they don't like each other, but they basically grew up together and have a whole history." However, another fan reacted to the comment by recalling how Joe Gorga blamed Joe Giudice for his mother's death after he and Teresa were imprisoned. The fan also noted that Joe Gorga never apologized to Gia and her sisters for how his words about their father affected them.
RHONJ Fans Think Gia Giudice Needs Therapy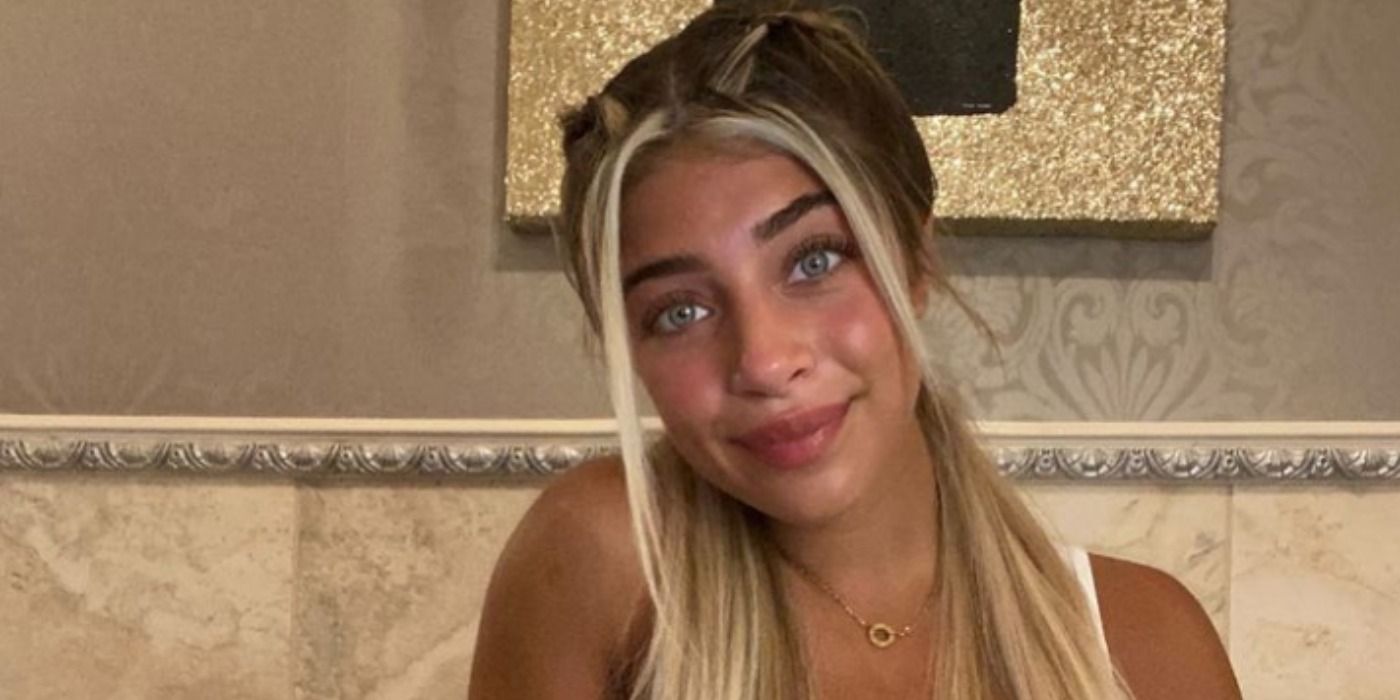 Another Redditor was surprised that the drama between Gia and Joe was happening on Instagram. "Some people wait a lifetime for an IG post like this!" they said. Meanwhile, another fan said Gia was delusional about her father, while another person noted that she sounded as uneducated as her parents and is as delusional as her mom, Teresa. One Redditor felt sad for Gia, noting that her parents let her down, as she started looking after her siblings from a young age. The concerned fan explained that Gia hadn't experienced a good relationship with her uncles, aunts, and cousin. They are hoping she could overcome the stigma and get "really good therapy."
However, another fan noted how Gia seemed fine with everything that was happening. The fan agreed that Teresa and her ex-husband Joe leaned on Gia way too much. Gia was involved with her parents' situation at such a young age that "she's brainwashed." A third person concluded, "Seeming fine because you're used to being in a messed up situation is a really good reason to find a good therapist." There probably will be more reactions from The Real Housewives of New Jersey fans about Gia and her uncle Joe's Instagram feud. Hopefully, the Gorgas and the Giudices can settle their differences before it blows out of proportion.
More: RHONJ: What Job Does Gia Giudice Do For A Living
Source: u/Trans4Trump93/Reddit