Looks like we'll have to wait a bit longer.
One of The Clone Wars' main characters is ready to make a comeback! Rosario Dawson, who played Ahsoka Tano in The Mandalorian and The Book of Boba Fett, recently teased a potential release date for the spin-off centered around her character. In an interview on NBC's TODAY Show, the actress mentioned that Ahsoka could launch on Disney+ during the fall. Since the show was filmed during the second half of last year, it would make perfect sense for it to be ready to go after this summer, given how it must go through post-production during the first half of this year. Here's how Dawson mentioned a possible release window for the series:
Ahsoka, yes, that's probably going (to) come out in the fall. We're going to have Haunted Mansion coming out in August.
During the second season of The Mandalorian, Din Djarin (Pedro Pascal) and Grogu cross paths with Ahsoka on their quest to find a Jedi that could train the baby in the ways of the Force. Because of the disagreements she had with the Jedi Order in The Clone Wars, Ahsoka no longer identifies herself as one, and declines the offer to train Grogu. Nevertheless, she and the Mandalorian remain friends, knowing they'll have each other's backs against any major threat. In The Book of Boba Fett, Tano encourages Djarin to let Grogu decide by himself if he wants to stay with Luke Skywalker on his Jedi academy, or if he wants to go back to having adventures with him.
While the is no plot synopsis available for Ahsoka, when the character was introduced to live-action during the events of The Mandalorian, she was looking for the evil Grand Admiral Thrawn. The cold and calculating admiral was the main villain in another animated project, Star Wars: Rebels. Given how some characters from that show have already been cast for Ahsoka, it's easy to imagine how the spin-off could serve as a live-action continuation to Rebels. It seems that fans are one step closer to knowing what happened to Ezra Bridger after all these years.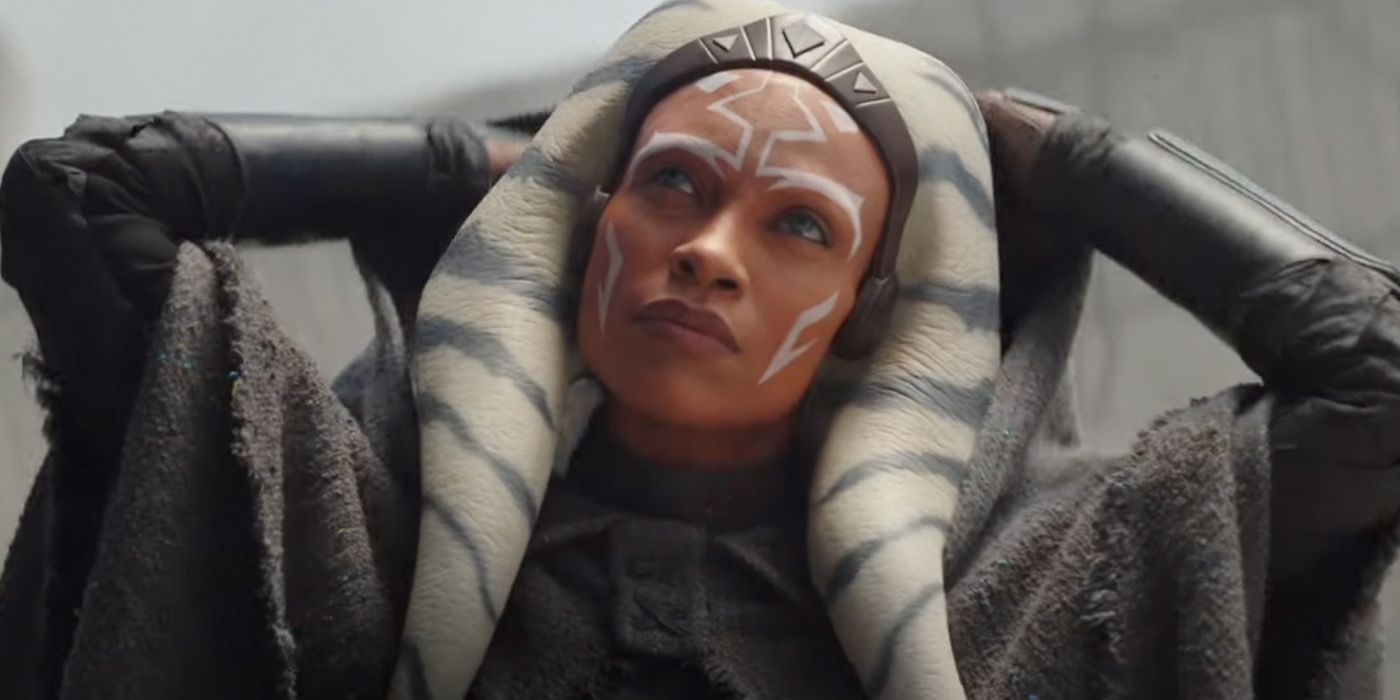 RELATED: 'The Mandalorian' Season 4 Is Already Written, Says Jon Favreau
Where Could Ahsoka Show Up Next?
While online rumors had already established the possibility of Dawson playing Ahsoka Tano in The Mandalorian, Lucasfilm never made an official announcement regarding the casting. The same applied for when the actress reprised the role during The Book of Boba Fett. With how the studio enjoys saving the surprise of whenever Dawson plays the character in different shows for the episodes' midnight premieres, it is hard to tell if we can expect the wise hero to appear in the third season of The Mandalorian. It's only a matter of time until we find out though, with new episodes of the show dropping weekly, beginning on March 1.
You can find the complete interview with Dawson below: