Jentorra, a prolific character featured throughout the film Ant-Man and The Wasp: Quantumania, is a sentient humanoid resident of the Quantum Realm. She's a resistance leader encountered by the heroes. Eventually, Ant-Man, aka Scott Lang (Paul Rudd), realizes Jentorra and her forces are being subjugated and attacked by Kang the Conqueror (Jonathan Majors). If the character Jentorra looks familiar to you, there's a good reason for that. She is portrayed by rising talent Katy O'Brian, who has established herself as a genre TV favorite over the last several years. O'Brian has made multiple appearances in some of the most notable and popular shows on television, including mega-popular franchises. Here's a look at some of O'Brian's previous roles:
Comms Officer in 'The Mandalorian'
Before joining the Marvel Cinematic Universe, O'Brian had already become a veteran of the Star Wars Galaxy! O'Brian made multiple appearances in the acclaimed, epic second season of The Mandalorian. Credited only as the "Comms Officer," she was an Imperial officer who reported directly to Moff Gideon (Giancarlo Esposito) throughout Season 2, including the amazing Season 2 finale. O'Brian left such an impression on viewers throughout her appearances on The Mandalorian that fans were speculating and theorizing that she somehow might have been the former Ghost Crew hero, Sabine Wren, undercover and incognito to get close to Gideon.
Unfortunately for those fans, that proved to be impossible when O'Brian's Comms Officer met her end at the hands of Cara Dune, Bo-Katan Kryze, Koska Reeves, and Fennec Shand when they got into the bridge of Moff Gideon's Imperial cruiser ship and eliminated everyone in the vicinity. Thus, O'Brian's tenure in the world of Star Wars ended before she could even receive a cool name. But at least she would eventually go from Star Wars to the MCU.
RELATED: 'Ant-Man and the Wasp: Quantumania': Every New Character and Their Comic Book Counterpart
Sara Grey in 'Black Lightning'
Katy O'Brian now has multiple comic book universes under her belt. She appeared in 11 episodes during the third season of Black Lightning, portraying Major Sara Grey, a soldier in the corrupt American Security Agency who answered to the organization's leader, Odell (Bill Duke). Sara Grey met her end in the season three finale episode, "The Book of War: Chapter Three: Liberation." When Grey and a group of ASA soldiers attempt to obtain a briefcase with evidence of the A.S.A.'s illegal activities in the finale, Grey and the squad storm Gambi's Custom Tailoring to obtain the briefcase. Peter Gambi (James Remar) and TC (Christopher A'mmanuel) killed Grey and all the A.S.A. soldiers, keeping the briefcase exposing the A.S.A.'s dirty secrets out of their hands. Thus, O'Brian's run in Black Lighting and the DC Arrowverse came to an end.
Kimball in 'Marvel's Agents of S.H.I.E.L.D'
Before she appeared in the MCU's Quantumania, O'Brian had a brief stint on Marvel's Agents of SHIELD television series, appearing in three episodes of the Marvel television series. There's even something that connects O'Brian's Agents of SHIELD character to Jentorra in Quantumania. O'Brian is credited as Kimball, and she's one of the underlings working for Nathaniel Malick's HYDRA faction during the final season. Interestingly, SHIELD member Agent Fitz (Iain De Caestecker) came up with a way to tap into the Quantum Realm. The heroic SHIELD agents send the Zephyr One into the Quantum Realm and drag a fleet of enemy Chronicom vessels through the subatomic zone to return to their original timeline.
O'Brian's character Kimball was passing through the Quantum Realm, several years before she would show up as Jentorra in Ant-Man and The Wasp: Quantumania. And yes, Kimball and Jentorra are separate characters. We checked. It wouldn't be the first time the same actor played multiple characters in the MCU. Case in point: Gemma Chan as both Minn-Erva in Captain Marvel and Sersi in The Eternals; and also, Alfre Woodard as Miriam Sharpe in Captain America: Civil War, and Mariah Dillard/Black Mariah in Luke Cage. Same actors, but they portray different characters in the MCU.
Katie Barnes in 'The Rookie'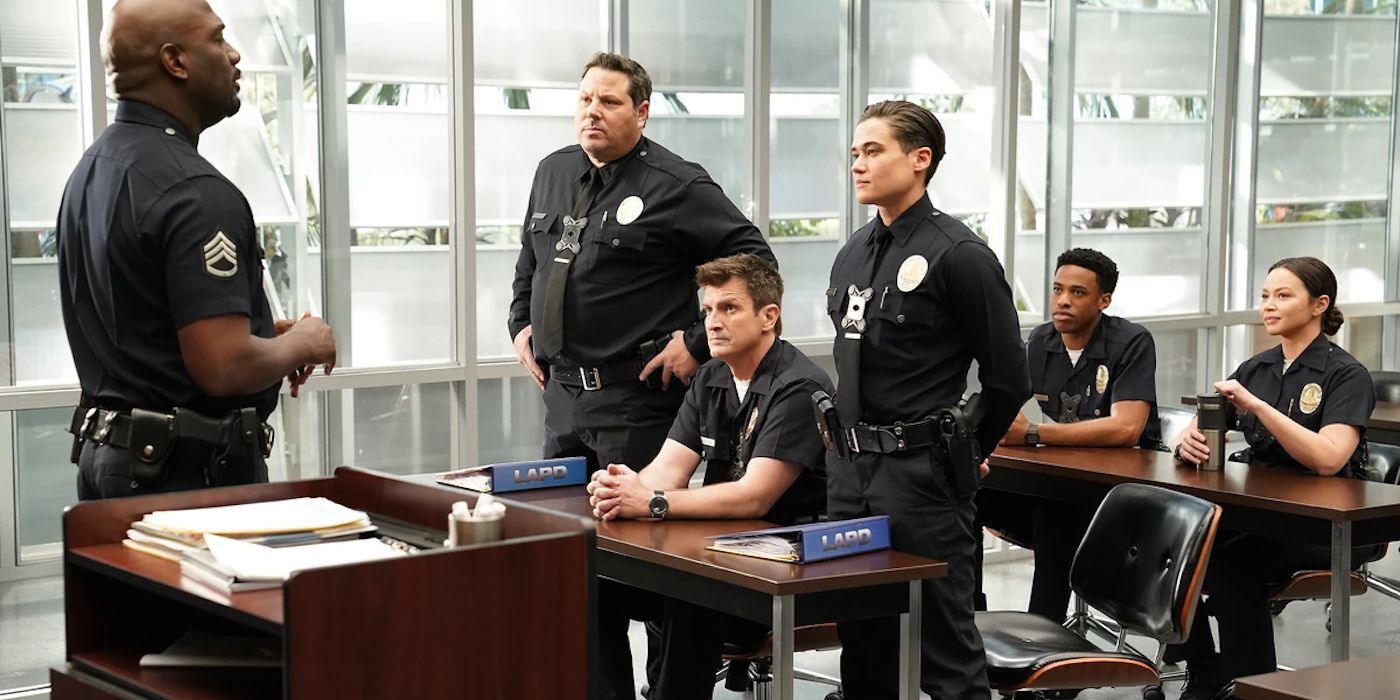 Katy O'Brian had a standout episode in Season 3 of ABC's hit series The Rookie. In the Season 3 episode, "New Blood," O'Brian plays training officer Tim Bradford's (Eric Winter) newest rookie, Katie Barnes. Due to her background as a soldier, Bradford takes a different approach to her training process than he did for his former rookie trainee, Lucy Chen (Melissa O'Neil), much to Lucy's chagrin. Unfortunately, Katy decides to quit the force after two days on the job fearing the transition from military to police would be too difficult an adjustment. Katie Barnes has yet to return to the series, but her episode was memorable. It was especially fascinating seeing Officer Bradford use a more nurturing training method for another officer who also hails from a military background.
POW/Katy in 'The Walking Dead'
Katy O'Brian has yet another comic book universe among her impressive list of credits, but this one is a far cry from the worlds of Marvel, DC, or for that matter, Star Wars. O'Brian appeared in the grim, bleak, undead-infested world of Robert Kirkman's The Walking Dead. O'Brian's character was a member of The Saviors who worked for former leader Negan Smith (Jeffrey Dean Morgan), and she shows up in a couple of episodes in Seasons 7 and 8. During the war between the survivors of the Sanctuary and the Saviors, she's shot by an arrow with the Walker infection. After transforming into a Walker, she's killed by Siddiq. While O'Brian appears as Katy in "Monsters" and "Do Not Send Us Astray," a different actress, Bethany Kasulas, portrays the same character in the episodes "The Damned" and "The King, The Widow, and Rick."
Kai Durrell in 'Magnum P.I.'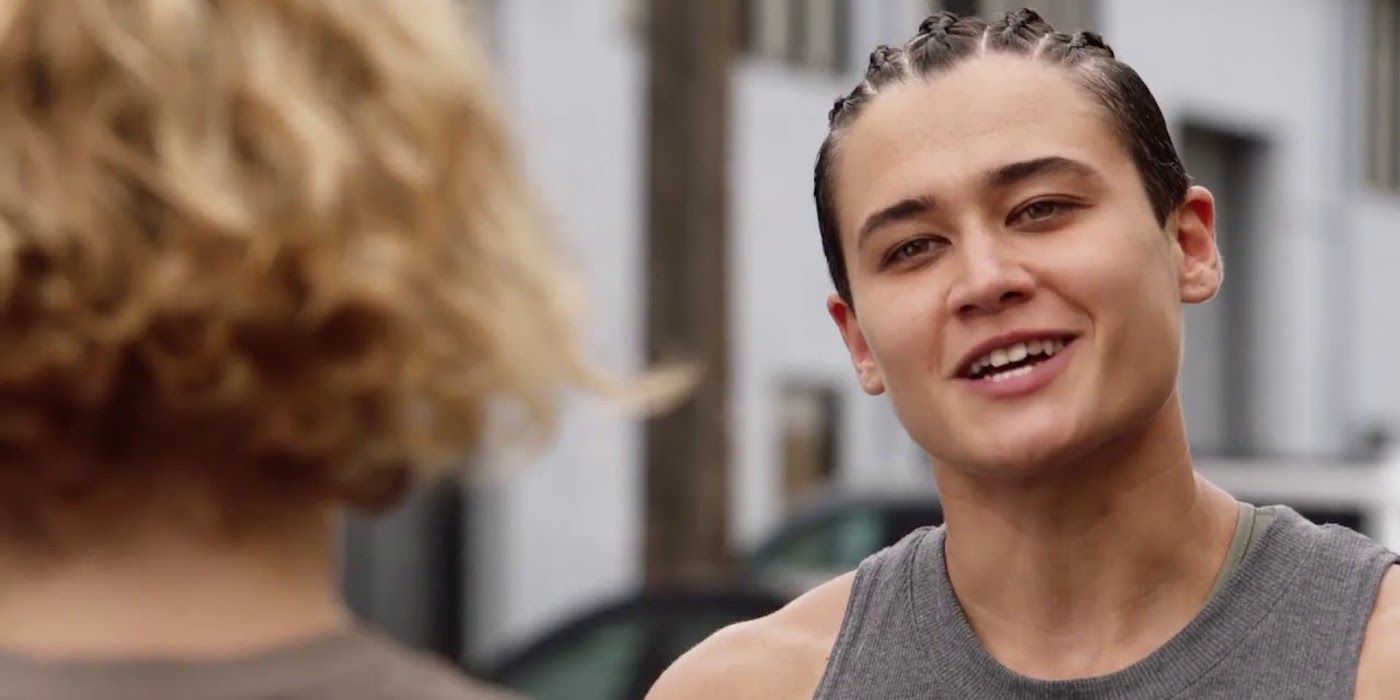 In the third season episode of the Magnum P.I. television reboot, "First the Beatdown," O'Brian plays the rising mixed martial arts fighter, Kai Durrell. During their investigation, Magnum (Jay Hernandez) and Higgins (Perdita Weeks) discover that a gang is attempting to get Durrell to throw an illegal fight. Magnum and Higgins seek to help Kai after being hired by her father. Kai fears for her father's life since he is being blackmailed by the gangsters to throw the fight. Magnum and Higgins assist Kai to make sure she and her father stay safe. After Magnum and his friends take down the gang leader, Matsui, Kai wins her fight and reunites with her father.
What's Next For Katy O'Brian
Katy O'Brian has gone from playing minor roles in shows such as The Walking Dead, Marvel's Agents of SHIELD, and more, to holding a featured role in the Star Wars television series, The Mandalorian, a recurring role on DC's Black Lightning. And now, she's landed a prime role in the MCU. She's also due to appear in the upcoming drama Love Lies Bleeding opposite Kristen Stewart, Ed Harris, Dave Franco, and Jena Malone. O'Brian has certainly become a genre favorite, and she looks to have a bright future ahead for her career after playing the valiant, heroic resistance leader who befriends and inspires Cassie Lang (Kathryn Newton) in Ant-Man and The Wasp: Quantumania.
Read More About 'Ant-Man and the Wasp: Quantumania':