When BBC's Luther ended with its fifth and final season in 2019, fans were left quite disappointed to have lost their favorite DCI John Luther. But thanks to the show's popularity, he returns this February in the movie Luther: The Fallen Sun. It goes without saying that Idris Elba will be reprising his role of John Luther for one last time. Elba also serves as one of the producers for the project. Luther: The Fallen Sun follows the brilliant DCI John Luther who is now disgraced and behind bars, while a serial killer is out there terrorizing London. So he breaks out of prison to catch the killer, no matter what it takes.
Written by Neil Cross and directed by Jamie Payne, the film serves as a sequel to the original long-running series British series and will mark the last chapter of the story. With the movie set to release soon, it's time to get yourself acquainted with London's finest. If you haven't watched the series yet, now might be a good time to catch up on the five seasons of the series currently streaming on Hulu. Meanwhile, check out everything we know so far about Luther: The Fallen Sun, including the plot, release date, cast, characters, and more.
Editor's Note: This article was last updated on February 22 with the latest trailer.
Related:Idris Elba and Regina King on 'The Harder They Fall' and Why They Loved Making a Black Western with Director Jeymes Samuel
When and Where Is Luther: The Fallen Sun Releasing?
Luther: The Fallen Sun is getting both theatrical and digital releases. The movie will premiere in select theaters on February 24, 2023, followed by a streaming release on Netflix two weeks later, on March 10, 2023.
Is There A Luther: The Fallen Sun Trailer?
Netflix finally released the official trailer for Luther: The Fallen Sun on February 9, 2023. Watching the explosive two-minute clip is like seeing Luther's entire career coming together, one last time. In the final chapter of his journey, the brilliant detective is now faced with a dangerous criminal, who would stop at nothing to break Luther and end everything that he stands for. The video is packed with high-speed action pieces with the ominous voiceover of Andy Serkis, who plays Luther's nemesis, among some returning and some new faces. If you thought that the preceding TV series, was already a hard-hitting crime thriller, the film sequel, as seen in the trailer, appears to be a few steps above and beyond that.
Watch this space for the latest update on trailer/s or promo clips for Luther: The Fallen Sun, as and when they become available.
Who's In the Luther: The Fallen Sun Cast?
The ensemble cast of Luther: The Fallen Sun is headlined by Idris Elba, Cynthia Erivo, and Andy Serkis, along with Jess Liaudin, Lauryn Ajufo, Dermot Crowley, Natasha Patel, Henry Hereford, and Ruth Wilson, among others. Elba stars as DCI John Luther, a brilliant chief inspector who gets framed for murder and then goes on the run. His character in the film is no different from what we saw in the series. Luther is dedicated to his work to the point of being obsessive and possessive, and he can get violent sometimes. The darkness of the crimes and their criminals often consumes him, a price he pays for getting deeply involved in his job.
Serkis features as the story's villain and Luther's nemesis, David Robey, a tech billionaire and serial killer who uses his own surveillance tech to snoop on civilians and kill them. In an interview, Serkis talked about his character saying "I don't think I've come across anything quite as dark for a long time." While David has earlier come face to face with Luther, he has managed to escape justice so far, but this time around things might change. Erivo stars as an associate of Luther's, while Crowley stars as DSU Martin Shenk, Luther's former boss. In other roles, Ajufo features as Anya, Patel as Lydia Deng, Hereford as Brian Lee, and Wilson as Alice Morgan, a psychopathic criminal. Alice's character is also taken from the series, where Luther fails to charge her with a crime and eventually shares a complicated relationship with her.
Related:First 'Luther' Images Show Idris Elba Back as Fan-Favorite Detective
Who's Making Luther: The Fallen Sun?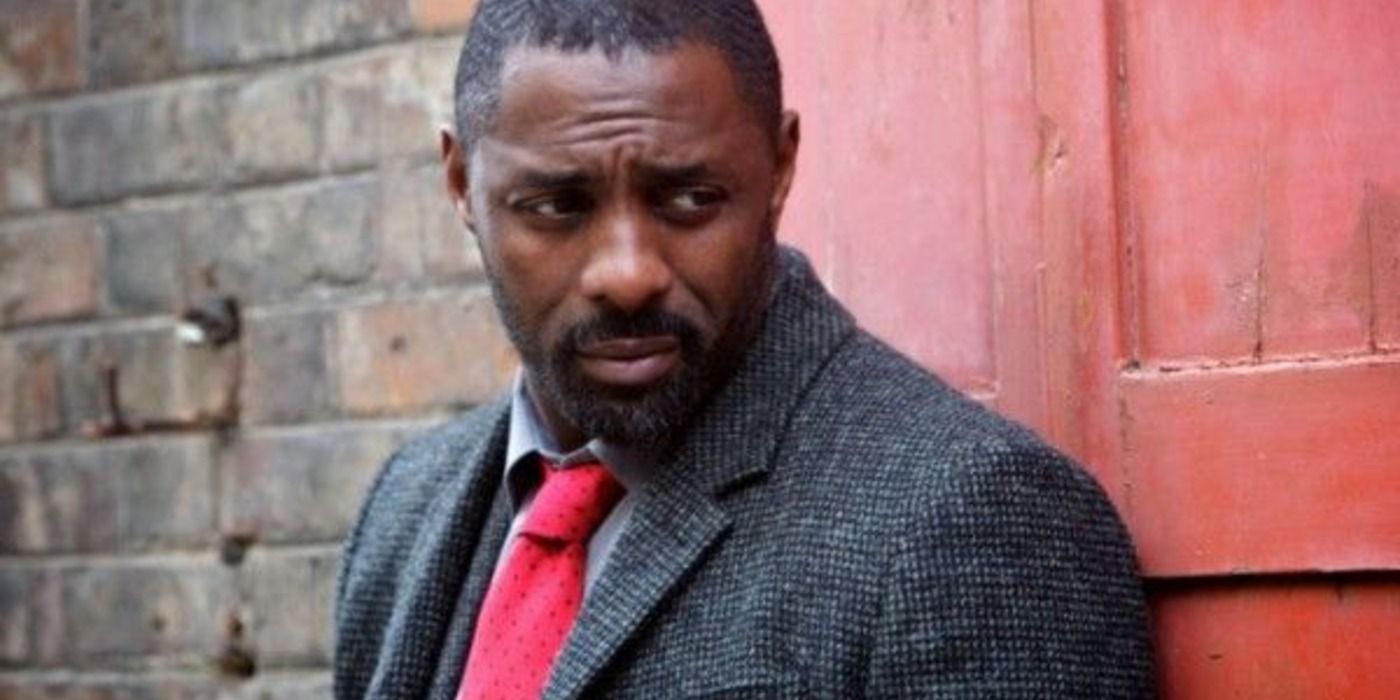 The film is written by Neil Cross and directed by Jamie Payne. British novelist and screenwriter Cross is also the creator of the BBC series. He has penned novels like Always the Sun, Captured, and Luther: The Calling and created the shows Hard Sun and The Sisters. He is also known for previously writing episodes of Doctor Who, The Fixer, and Spooks. Payne has earlier directed selective episodes of the series and is best known for directing for The Alienist, Outlander, and New Amsterdam, among others.
Luther: The Fallen Sun is produced by Peter Chernin, Jenno Topping, and David Ready, along with Elba and Cross also serving as producers, with Dan Finlay, Brendan Ferguson, Miki Emmerich, Kris Thykier, and Priscilla Parish serving as executive producers. Tom Stern and Larry Smith are credited as the cinematographers for the film.
When and Where Was Luther: The Fallen Sun Filmed?
Elba announced on his social handle that filming for Luther: The Fallen Sun had started in November 2021. The film was shot across various locations in London and Brussels.
Related:Ruth Wilson on 'The Little Stranger' and Returning to 'Luther' for Season 5
What Is the Background of Luther: The Fallen Sun?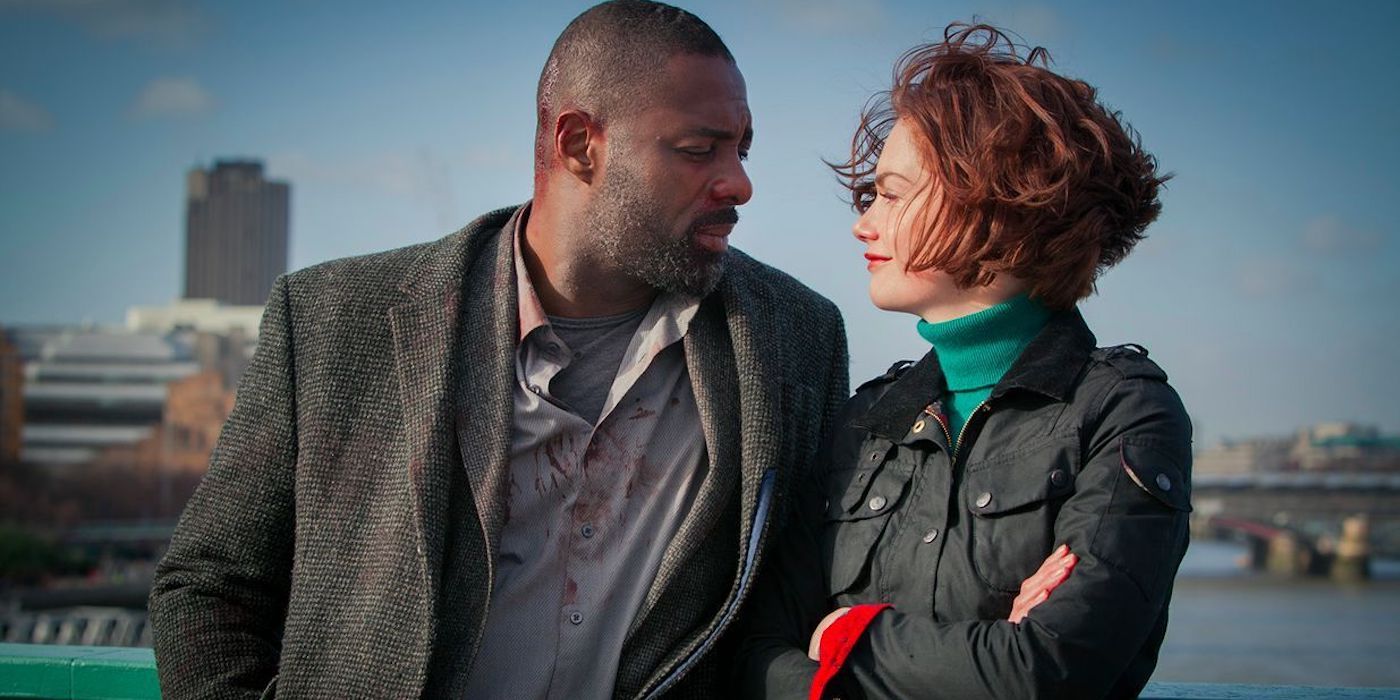 The psychological crime thriller series featuring Idris Elba as DCI John Luther and Ruth Wilson as Alice Morgan premiered on BBC One in May 2010 and ran for five seasons until January 2019. The series became a hit among fans and was critically acclaimed, leading to several nominations and awards, including a Golden Globe for Elba as the Best Actor in a Miniseries or Television Film. In 2021, Netflix ordered a film sequel as a continuation of the series with Elba reprising his role as the titular protagonist. The final season of the BBC series ended with DCI John Luther behind the bars. Ironically, his effective but offbeat methods of investigation and seeking justice are what ended up getting him arrested. The Netflix film picks up from where the series ended.
What Is the Story of Luther: The Fallen Sun?
Here's the official synopsis of Luther: The Fallen Sun, as released by Netflix:
In Luther: The Fallen Sun — an epic continuation of the award-winning television saga reimagined for the film — a gruesome serial killer is terrorizing London while brilliant but disgraced detective John Luther (Idris Elba) sits behind bars. Haunted by his failure to capture the cyber psychopath who now taunts him, Luther decides to break out of prison to finish the job by any means necessary.