Nick Offerman, Megan Mullally, And David Cross Join The Umbrella Academy Season 4 Cast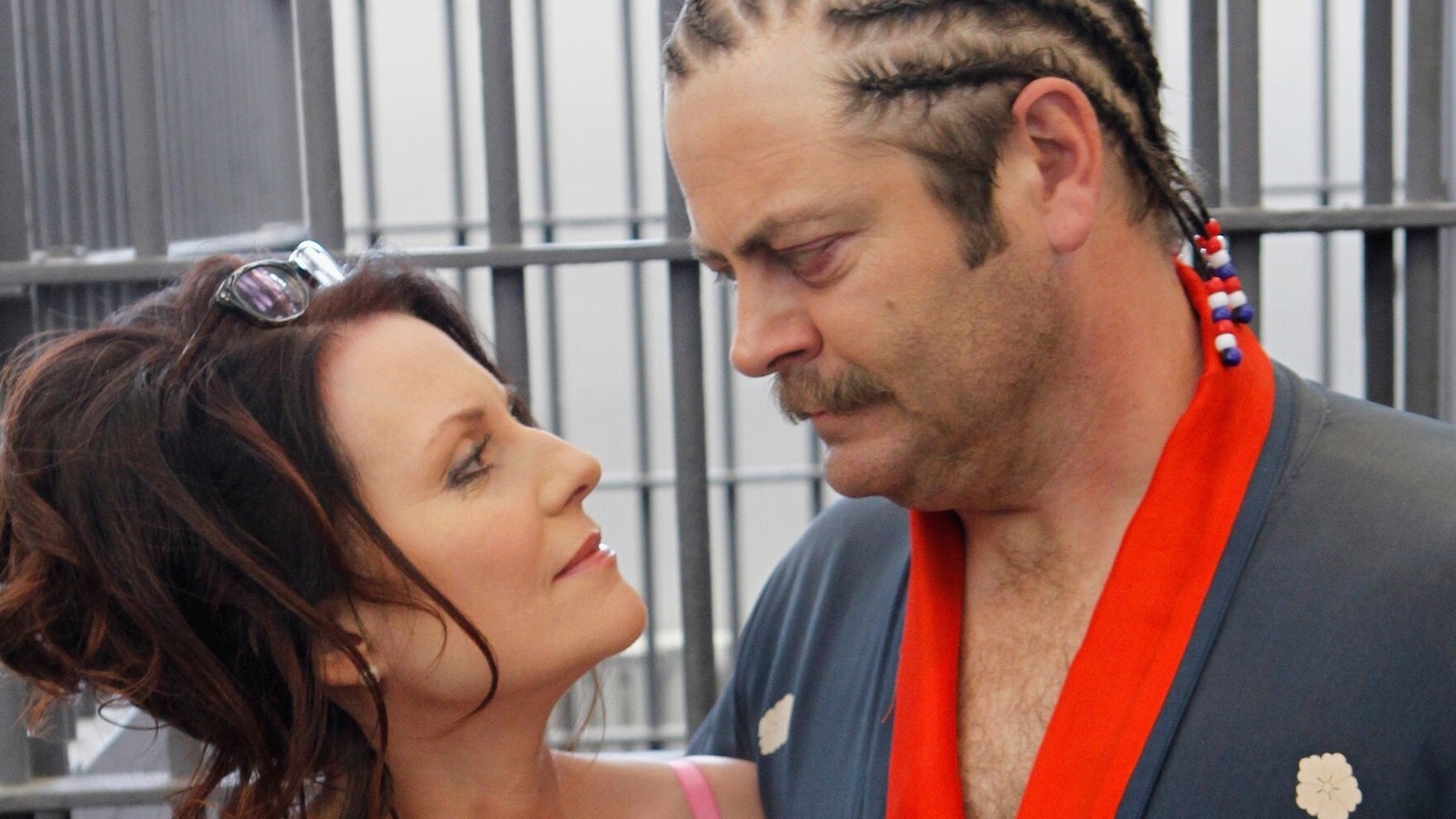 "The Umbrella Academy" just scored some absolute heavyweights for its fourth and final season, which is currently filming in Canada. Per a press release sent out by Netflix, David Cross, Nick Offerman and Megan Mullally are all joining the already established cast, which includes Elliot Page, Robert Sheehan, Colm Feore, David Castañeda, Tom Hopper, Justin H. Min, Emmy Raver-Lampman, Ritu Arya, and Aidan Gallagher.
Let's take a moment to celebrate one of Hollywood's most wholesome and hilarious couples getting to share their unique on-screen chemistry once again. Separately, Offerman and Mullally are amazing (just look at Offerman's recent awards-worthy turn in episode 3 of "The Last of Us" and Mullally's disturbingly funny run on shows like "Party Down" and "Bob's Burgers"), but together there's a certain chemistry that's impossible to fake.
"Parks and Recreation" fans will remember they got to work together a few times. Mullally played Tammy Two, one of Ron Swanson's exes who knows just how to manipulate him. Their relationship on that show is the definition of toxic, but it's made even funnier when you know that in real life, they're just about the happiest, healthiest married couple in show business.
In this upcoming season of "The Umbrella Academy," Mullally and Offerman will play Drs. Gene and Jean Thibedeau, who the press release describes as "a married pair of community college professors from New Mexico who wear sensible footwwear and suffer from the most extreme case of déjà vu this timeline has ever seen." 
Yeah, sounds about perfect for those two.
Fans won't be blue about this casting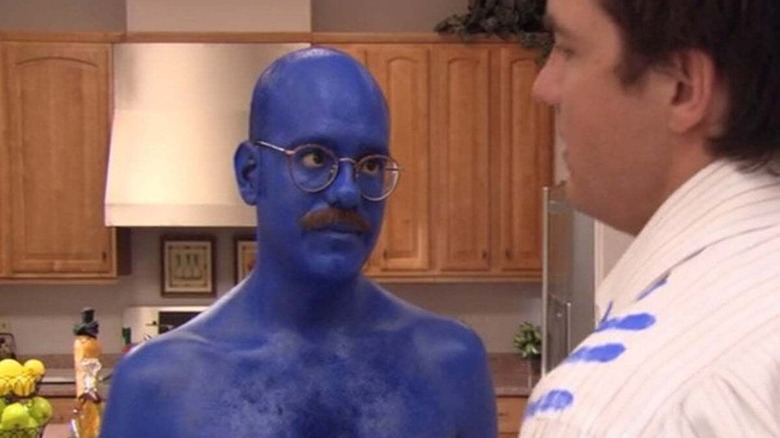 Fox
And then there's David Cross, who has been going strong as an undeniable force in comedy since his breakout in "Mr. Show with Bob and David." He's another comedian who also happens to be a talented dramatic actor as well, able to fold in his natural funny sass into real character moments. If you haven't had the chance to see his work in "Station Eleven," I highly recommend giving that one a shot to see how well he can play a serious, sad character.
Cross is probably still best known as the super silly Tobias Fünke in "Arrested Development, but his role in this season of "The Umbrella Academy" looks to give him a chance to show off his dramatic chops in a similar way to his recent turn in "Station Eleven." He will play a character named Sy Grossman, "an upstanding, shy business owner and family man desperate to reconnect with his estranged daughter, who will stop at nothing to get her back." 
The final season of "The Umbrella Academy" is filming now and is expected to arrive in the near future, although Netflix hasn't announced a release date yet.