Editor's Note: The following contains spoilers for Episode 6 of Shrinking.
Shrinking has quickly established itself as one of the best shows in Apple TV's growing collection, which shouldn't come as a surprise since it's led by the same creative team as Ted Lasso. Taking a page out of the latter's playbook, Shrinking left its audience in disbelief during Episode 6 by offering up a misdirection surrounding two of its stars. Similar to how the Jason Sudeikis-led show gave viewers an unlikely relationship with one of the AFC Richmond players, where Shrinking opted to go in the sixth episode was a place no one saw coming. That's because the writers cleverly led the audience to another potential couple taking that first step, even building upon that budding connection earlier in this episode, before revealing the shocking twist in the final minute. Seeing Jimmy (Jason Segel) and Gaby (Jessica Williams) hook up in the final moment was a major 'no way' moment all while leaving its audience on the edge of their seats heading into next week's episode. In a day and age where social media leads to so many fan theories popping up and back-and-forths about what'll happen next in a show, it was fun to see this level of sleight-of-hand pay off for the Apple TV series.
How 'Shrinking' Made the Viewers Look Another Way
In order to create this jarring moment for viewers, the show had to plant seeds in another direction and did so in the form of Alice (Lukita Maxwell) and Sean (Luke Tennie). After a few seedlings were planted in the first three episodes, it wasn't until the final scene of Episode 4 that Alice is seen walking into the guest house where Sean is sleeping (and unknowingly so, too, is her father) and she whispers, "God, you're beautiful." From that point on, Shrinking emphasizes this budding friendship, even showing Sean texting Alice immediately after meeting with his father, suggesting that she's the first person he thinks of when he needs cheering up. There's another scene where she's showing concern for his safety as he climbs a water tower, again serving as a gentle push towards their being something more with this pair. The last step in sealing this twist was having this faux-plot reach its pinnacle, which occurs shortly before that unexpected Jimmy and Gaby scene. Alice caves to her feelings and approaches Sean for a kiss, which he brushes off because of their age difference, eventually walking out of her room. It's tough to watch because Maxwell doesn't hold back in displaying her heartbreak as she crashes to her bed. It's no coincidence this moment takes place in the proceeding scene between Jimmy and Gaby, setting up an unpredictable ride of emotions over the final three minutes.
RELATED: It's OK That 'Shrinking' Isn't the Next 'Ted Lasso'
Jimmy and Gaby Take the Next Step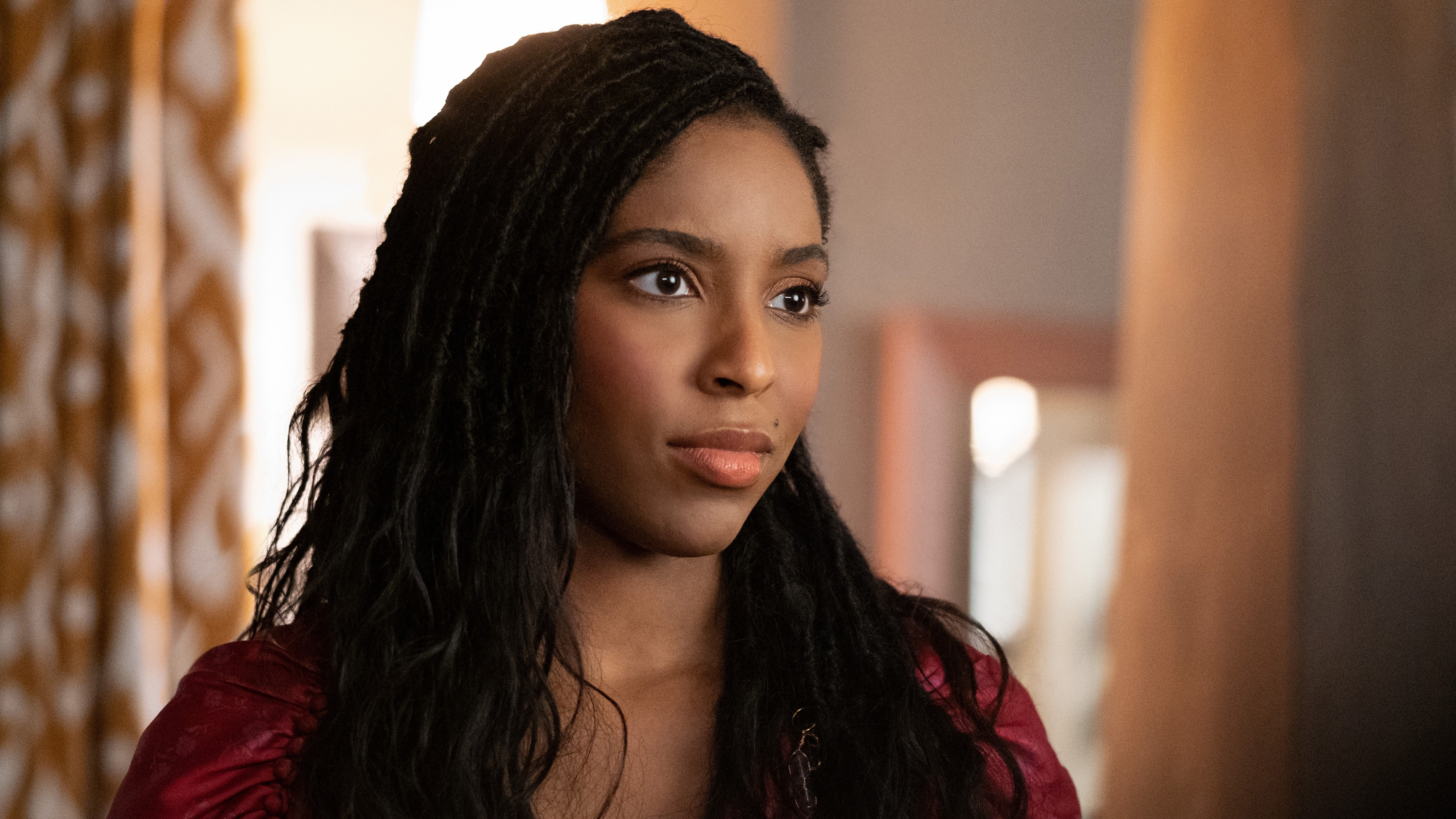 Earlier in the episode, Jimmy confided in Gaby about how his marriage was falling apart before his wife Tia's (Lilan Bowden) death, and he felt she was going to leave him anyway because the love just wasn't there anymore. Gaby, who was friends with Tia, shuts this down, telling her coworker that there never was a point Tia stopped caring for him. Jimmy challenged her to prove it, which of course is impossible considering she has passed, but Gaby finds a way to show him in this scene that the love never stopped, showing him a photo from her birthday two weeks before Tia's death. In it, his wife has "love in her eyes" as she stares at Jimmy, quelling his belief that things were nearing an end in their marriage. The purpose of this, besides tying up a prior conversation, was to bring the audience back to the ground after what transpired with Sean and Alice and to add another layer to this friendship of Gaby and Jimmy's.
That's when the writers completed the mission and delivered the biggest moment to date in the first season. Gaby, who was seen in the opening scene of this episode with another man in bed but unable to seal the deal because something was off, comforts Jimmy with a hug, delivers one of her staple quips, and after a moment of lingering, passionately kisses Jimmy before the credits appear. That aforementioned opening scene with Gaby was the first look viewers have had at her character since her divorce was touched on in the third episode. There were a few comments made throughout this episode about how Gaby was unable to draw any excitement in any of her sexual encounters in the time since. This was the writers laying the groundwork for what was to come, but it was subtle that there was never any indication she would eventually gravitate toward her friend. It's this level of finesse, which the show has demonstrated multiple times, in taking heavy situations and turning them into approachable topics that has made Shrinking stand out among its peers.
So how will this moment impact the second half of the season? With how close all of these characters are and how all of them interact with one another, it seems hard to believe that these coworkers will be able to keep this secret, but it's likely they'll do everything they can to avoid this getting out. After all, Jimmy has just begun to get things right with his daughter. Gaby, though fresh off a divorce, is involved in his daughter's life and has turned a corner in her friendship with Liz (Christa Miller), so bringing this news to the table would likely cause some drama. Then again, if there are true feelings here, and it's plausible that two people who have been friends for a long time could reach this point, then the narrative of these two carrying out a real relationship would be entertaining to watch. Whatever unfolds from this, there's no doubt Shrinking will be better off because of it as the show has exhibited its ability to carry out beautifully crafted plots and make them play out organically.
Shrinking is available to stream on Apple TV with new episodes released every Friday.