True Romance Evolved Out Of The Same Project As Natural Born Killers And Pulp Fiction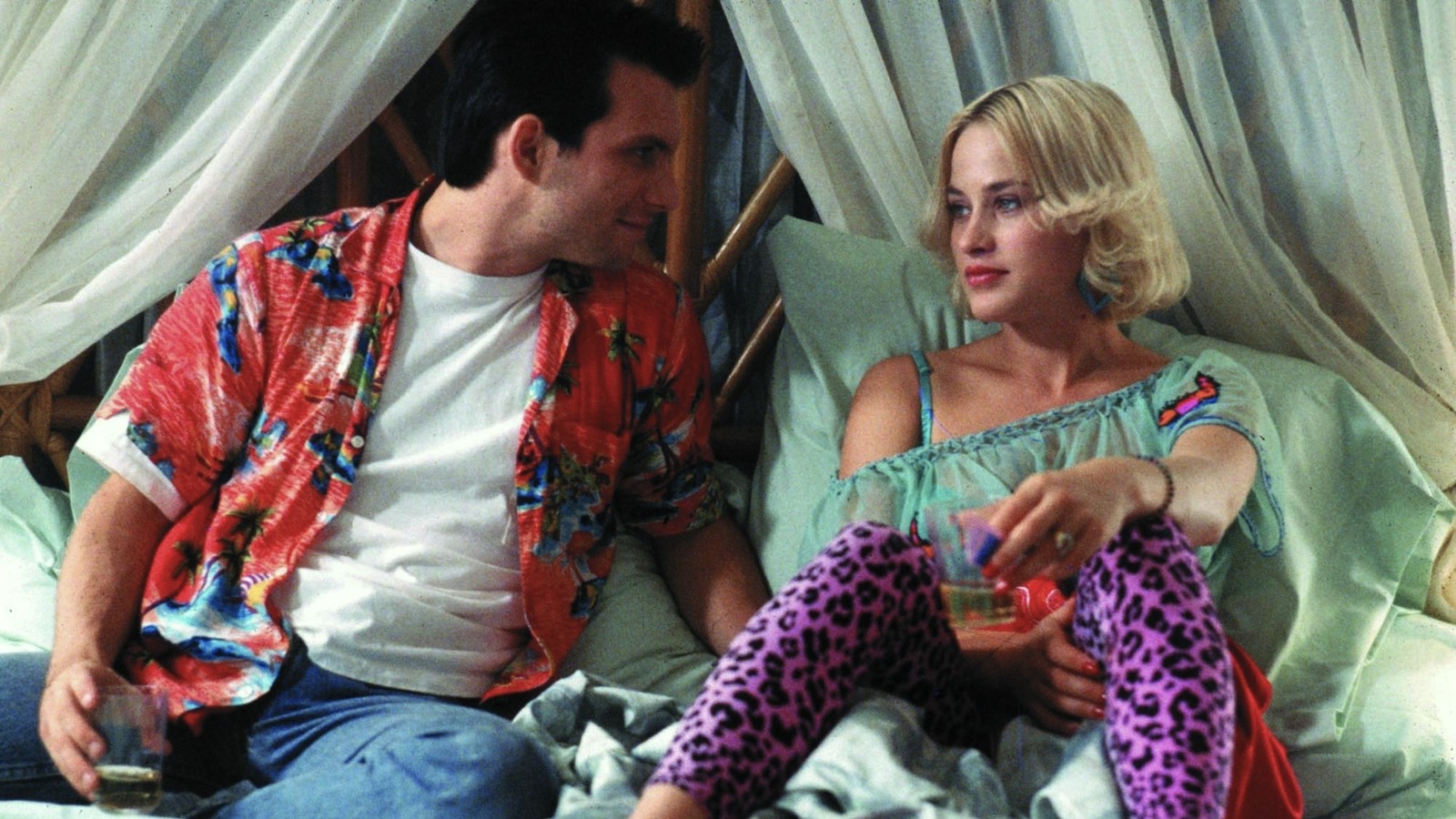 It's a true Hollywood underdog story: Quentin Tarantino was the video store geek who crashed the Tinseltown party on his own terms, becoming one of the most influential directors of the past three decades and living the dream for movie nerds who harbor ambitions of making films instead of just watching them.
In the audio commentary for "True Romance," Tarantino admits that he was struggling to complete a screenplay until it came to "The Open Road." He flitted around from project to project, yet couldn't get beyond the 30-page mark because there was always the next greatest idea to distract him.
"The Open Road" started life as an unfinished screenplay by his friend Roger Avary, who worked with him at a video rental store in Manhattan Beach, California. Avary remembered (via Independent):
"Quentin […] asks me if he can finish it. A year later, it doesn't resemble my original story in the slightest — he has, in fact, transformed it into something much more brilliant that will eventually become the bits and pieces that make up the foundations of 'True Romance,' 'Natural Born Killers,' and 'Pulp Fiction.'"
Avary's screenplay helped Tarantino break his 30-page barrier, churning out around 500 hand-written pages he described as his "great American novel that never got made." He worked with Avary to pare it down to two screenplays, "True Romance" and "Natural Born Killers." All they needed was somebody to direct one of them.
The stories vary about how Tarantino met Tony Scott. In one version, it was a Hollywood party. In another, Tarantino talked his way onto a movie set and presented the British director with the two screenplays. Scott liked them both, but there was a kicker: The precocious Tarantino said he could only pick one. Scott plumped for "True Romance," and Tarantino put the money from selling the script into "Reservoir Dogs."