Life hasn't been the same for Kim Plath on Welcome to Plathville since she decided to go in a different direction. The matriarch of the Plath family walked away from all the same values and convictions she had instilled in her children. This has caused tension and even more division within the family and the personal relationship she has with her kids.
Welcome to Plathville's Kim Plath isn't apologizing for putting herself first after raising nine children. She felt that she had lost herself in the process and couldn't identify with herself outside of marriage, parenthood, and the everyday responsibilities that she carried. After 24 years of marriage, she decided to split from her husband, Barry Plath, because she no longer felt valued or appreciated in her relationship. Her decision to walk away and start life anew has taken a toll on the entire Plath family but nobody more than Kim herself.
Related: Welcome To Plathville: Most Shocking Things Kim Plath Did In 2022
The Beginning Of Kim Plath's Downward Trajectory
Before getting married to Barry Plath and starting a family, Kim always had a passion for music and dancing. She attended college to focus on her interests but was sidetracked by partying and spending time with friends instead of putting effort into her studies. Kim has spoken about her poor choices while in college, explaining that due to her lack of foresight, she had put herself in many dangerous situations. Due to her experience and personal mistakes, she didn't want her children to go down the same path and stressed the importance of not getting caught up in the "junk of the world."
The Welcome to Plathville star quickly changed her ways from her college days and put all of her energy, focus, and undivided attention into her children's lives. However, after years of putting her personal dreams and aspirations on the back burner, she decided to open up her own dance studio, Grady Central. Kim's new dance studio took up a lot of her time, requiring her to be outside the home frequently. The more time she spent away, she realized that she was no longer feeling happy or fulfilled in her marriage.
Kim's absence also affected her children as they struggled to adjust to the change. Her daughter, Lydia Plath, had to take over her younger siblings' homeschool education and many of the household responsibilities. The mother of nine was slowly transforming into someone her family no longer recognized, which was only the beginning of what was to come.
Welcome to Plathville's Kim Plath Exhibited Hypocritical Behavior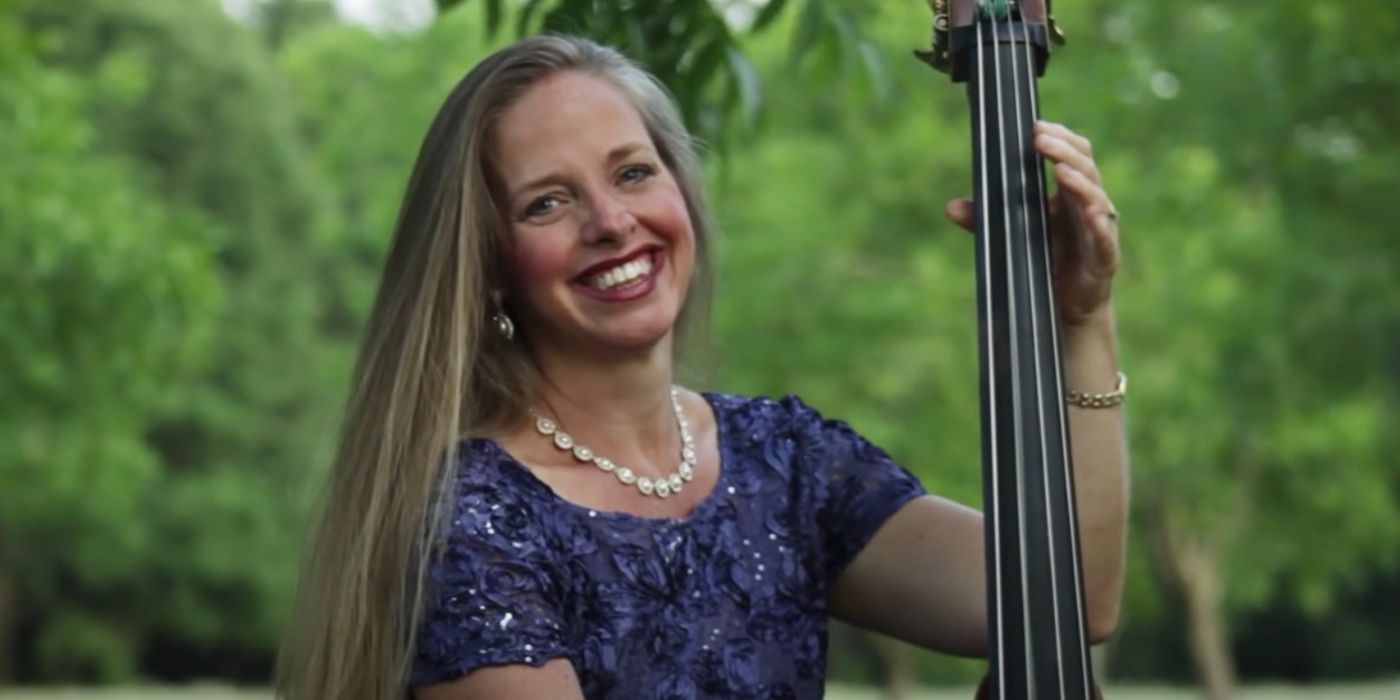 After Kim Plath started to gain freedom, she let go of her previous strict rules and narrow viewpoint. Both Kim and Barry cultivated a life for themselves and their children that were centered around particular expectations. They let their strong conservative Christian beliefs guide their choices and define how they raised their kids. Due to their parenting style, none of the Welcome to Plathville kids had normal experiences such as going to college, dating, watching TV, playing video games, or consuming sugar.
Related: Welcome To Plathville Kim Plath's New Alias 'India Venta' Explained
Things took a dramatic turn on Welcome to Plathville when Kim no longer lived by the standards she had raised her kids with. After she moved out of the Plath family home, and it was clear her marriage to Barry had come to an end, she started exhibiting hypocritical behavior. The mother who had once been a stickler for following the rules, started to do the complete opposite. Previously, alcohol was something that Kim and Barry did not partake in because of the dangerous path it could lead to. Kim blamed the anti-alcohol rules on Barry and cited he was the one at fault for all the strict principles within their home.
After the couple's separation, it wasn't long before Kim was trying to define herself as a "cool mom." She started wearing more revealing clothing, bold makeup and debuted a whole new demeanor. She even met up with her son, Micah Plath, for drinks at a bar for his twenty-first birthday. During their night out, Kim opened up to him, detailing the issues within her marriage and how she hadn't felt like her true self in a long time.
The Consequences Finally Caught Up To Kim Plath
It wasn't long after the Welcome to Plathville star's dramatic transformation that her actions led her to make some regrettable decisions. Kim was arrested for a DUI in October 2022 after causing property damage and personal injury. Since the shocking news was released, she hasn't been present in any family photos or mentioned by any of her kids on social media. Her choice to walk away from life as she knew it in favor of starting over hasn't come without its consequences.
The Plath kids have credited Barry for being there for them when they need him the most. He has stepped up in Kim's absence and given them the support, stability, and attention they need. Moriah Plath frequently posts photos of her time spent with family, and her father, Barry, is always there. Kim had a rocky relationship with some of her children due to her manipulative and controlling actions, but before the unexpected turn of events, it looked like things were starting to get back on track.
Related: Welcome To Plathville: Who Is Kim Plath's Rumored Boyfriend Ken Palmer
Lydia Plath was especially close to Kim, but when her mom did a 360 and backtracked on everything she had preached, Lydia was at a loss. She had a heart-to-heart with her mom, explaining that she was concerned about the future of her younger siblings because they still needed to have Kim as an integral part of their lives. It seemed Kim was even losing interest in being there for her youngest kids.
Kim is now paying the ultimate price for her actions and has lost a lot, but most importantly, her family. It is evident her relationship with her children is fractured due to her choices, and they are leaning on Barry more than ever. It is unclear how Kim will pick up the pieces on Welcome to Plathville or if she will attempt to try and make things right. Kim's behavior has been perplexing, but hopefully, she will realize the error of her ways before it is too late.
More: Why Welcome To Plathville Fans Love Moriah Plath's TikTok About Barry
Source: Moriah Plath/Instagram