What RHONJ's Rachel Fuda Looked Like Before Plastic Surgery Transformation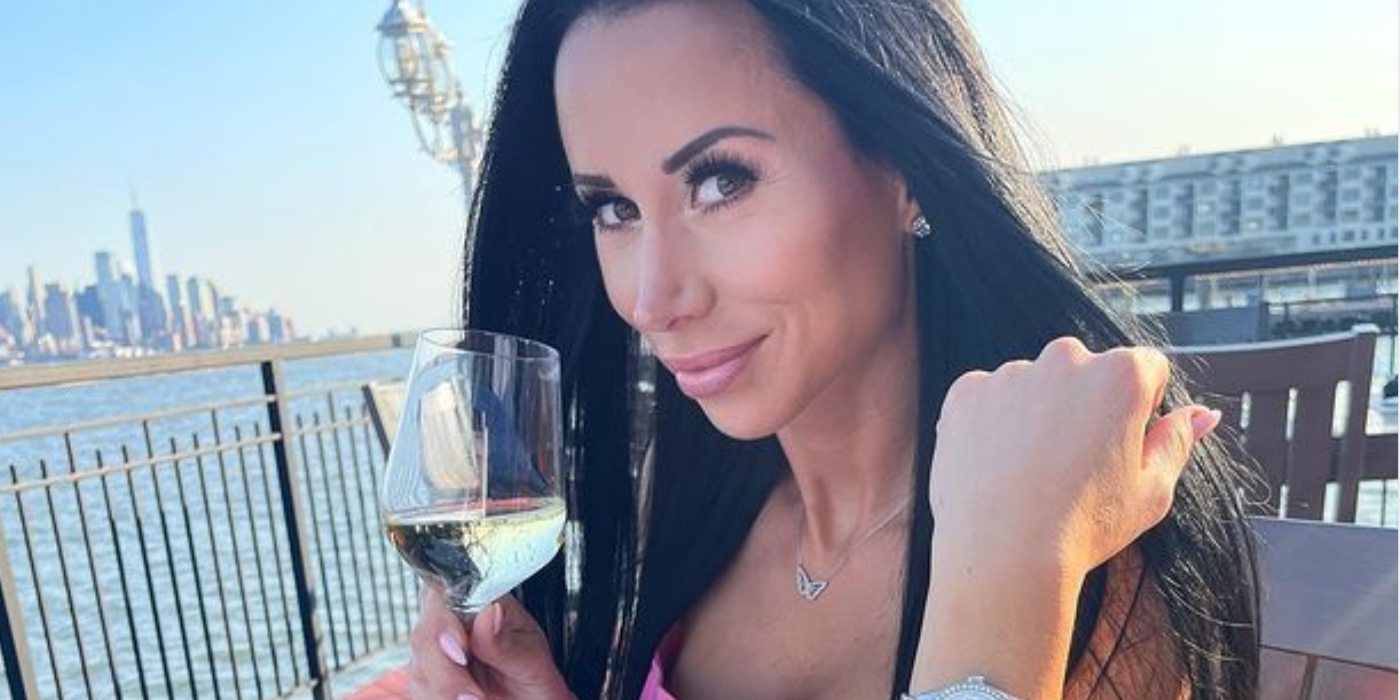 Rachel Fuda of The Real Housewives of New Jersey isn't shying away from the fact that she's had plastic surgery over the years. After Jennifer Aydin's botched nose job last season, there has been more interest in what the women have done, plastic surgery-wise. Rachel is no exception to the rule of curiosity, as her face has clearly changed over the last year.
The Real Housewives of New Jersey's Rachel Fuda joined the show this year after being introduced at Melissa Gorga's rollerskating party. The youngest housewife snatched Jackie Goldschnieder's former full-time position and is earning her title. So far, the New Jersey native has been a breath of fresh air. The mother of two daughters and one stepson has come onto the show with an open mind sharing with viewers that she is ready to get to know her other cast members on her own terms.
Related: Why RHONJ Fans Think Danielle Cabral's Sister-In-Law Will Join The Show
Rachel Fuda Goes For A Natural Look
On a recent episode of RHONJ, Jennifer called out Rachel's nose job while everyone was attending Teresa Giudice's housewarming party. While Rachel has never denied her facial enhancement, the blow from Jennifer, who revealed Melissa's cheating allegations, came out as an attack. In this photo from July 2021 with her stepson, Jaiden Fuda, Rachel's face is sporting much less makeup as she aimed for a more natural look. While Rachel looks beautiful in this photo, there is a clear difference between how she looks here and on the show.
Rachel Fuda Meets Jessica Simpson
Right before the COVID-19 pandemic hit in March 2020, Rachel got to meet one of her idols, Jessica Simpson, in February 2020 at a book signing. Rachel sported a Burberry poncho with her face fully made up. Rachel's nose looked to be a bit swollen, and it could be that she was still healing from her rhinoplasty. The RHONJ star looked to be at the start of her transformation journey.
Rachel Fuda From 2015
This photo from 2015 shows Rachel, whose age is shocking, posing with her now husband, John Fuda while hanging out down the Jersey Shore. The newest star of RHONJ looks like any other 20-something-year-old Jersey girl who is ready to dance in Seaside Heights. Rachel is obviously sporting a much fuller nose than the one everyone sees now on the show. While both noses look fine, in the end, it is always Rachel's opinion that matters the most, and unlike Jennifer, the newest housewife seems to be pleased with her upgraded look.
More: RHONJ: The Melissa Gorga Nose Job Rumors Explained
The Real Housewives of New Jersey airs Tuesdays at 9 p.m. EST on Bravo.
Source: Rachel Fuda/Instagram