Where the MCU is celebrated for its rich storytelling and thrilling action sequences, no fan can deny how well each movie incorporates the use of music. Obviously, the musical scores are iconic. Who wouldn't recognize Alan Silvestri's legendary theme for "The Avengers"? But what about the soundtracks and the famous songs featured in the movies themselves? Sure Thor: Ragnarok brilliantly used Led Zeppelin's "Immigrant Song" – but that was just a one-off.
There are other MCU movies that famously compile brilliant collections of music. Some are curated specifically for the films, whereas others are a special list of needle drops. So if you want to rock out at home or chill in your car, these are the movies with the best playlist so far.
10
'Guardians of the Galaxy' (2014)
James Gunn has always proclaimed how important the music was for Guardians of the Galaxy. In an interview with IGN, he explained that it was crucial to maintain a balance between the grandness of space adventures, with the familiarities of human reality. Peter Quill's (Chris Pratt) mixtape with endless '60s and '70s hits did that as it became a "touchstone" that "ground people in something that [was] real".
RELATED: 10 Best Movie Soundtracks of All Time, According to Billboard
This movie was special as most of the iconic needle drops were diegetic, allowing fans to experience the music concurrently with the characters. From Blue Swede's "Hooked on a Feeling" to The Jackson 5's "I Want It Back" to Marvin Gaye's "Ain't No Mountain High Enough" – Guardians of the Galaxy features a compilation that will get fans, across all generations, up and boogying.
9
'Black Panther' (2018)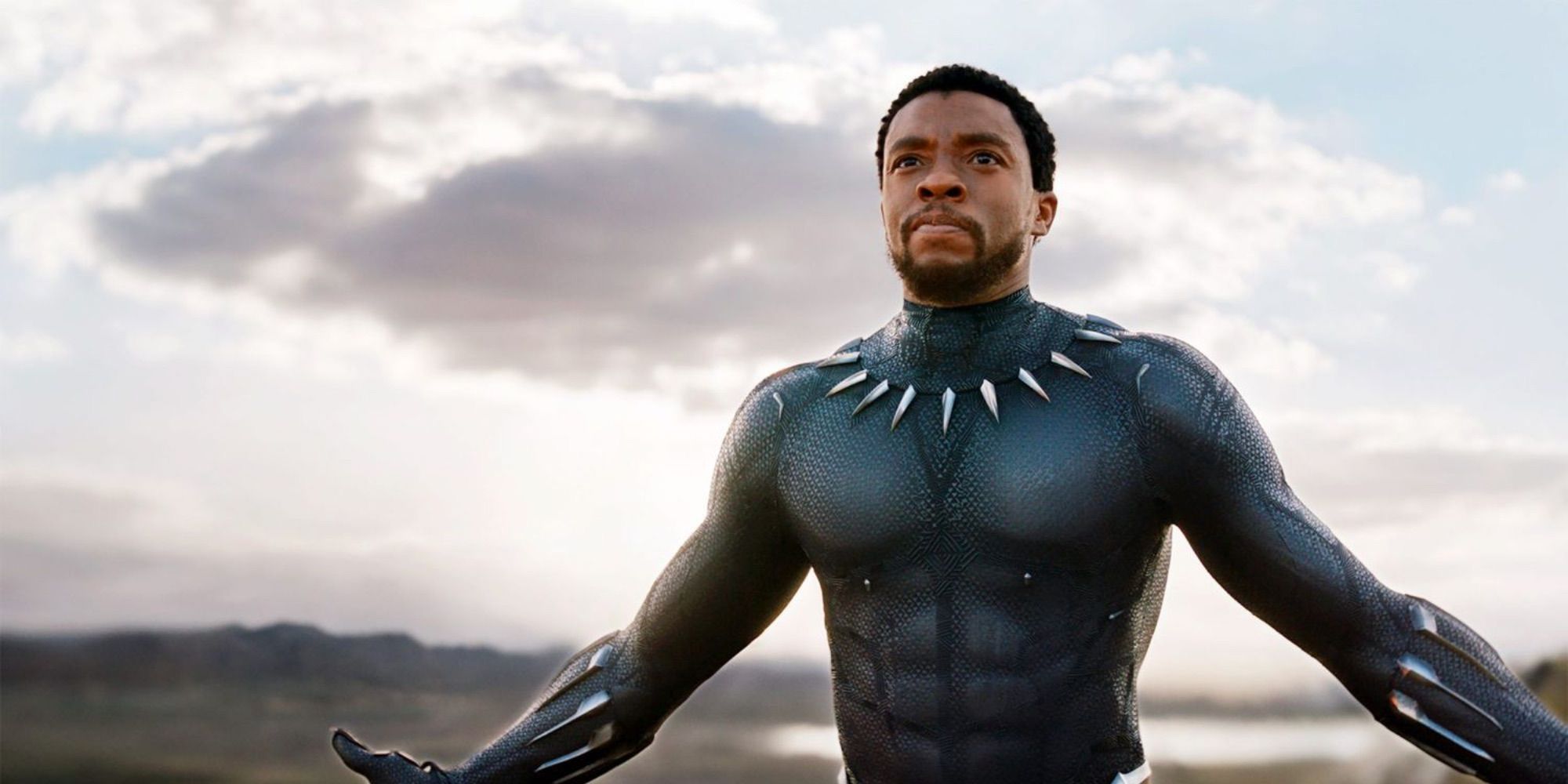 As the groundbreaking MCU movie that pioneered the celebration of culture – specifically the African culture – beloved musician, Kendrick Lamar, took this in his stride and curated an entire album that paralleled these important themes of the film, as well as paid tribute to Black excellence. The music even features various African elements such as African drums and verses that are sung in the Zulu language.
Black Panther: The Album also contains a great mix of rap and R&B. Its famous tracks include "All The Stars", "Pray For Me" and "I Am" – each of which feature fan-faved artists like SZA, The Weeknd and Jorja Smith. As such, Black Pantheris a movie that will definitely hype audiences with its booming beats.
8
'Iron Man' (2008)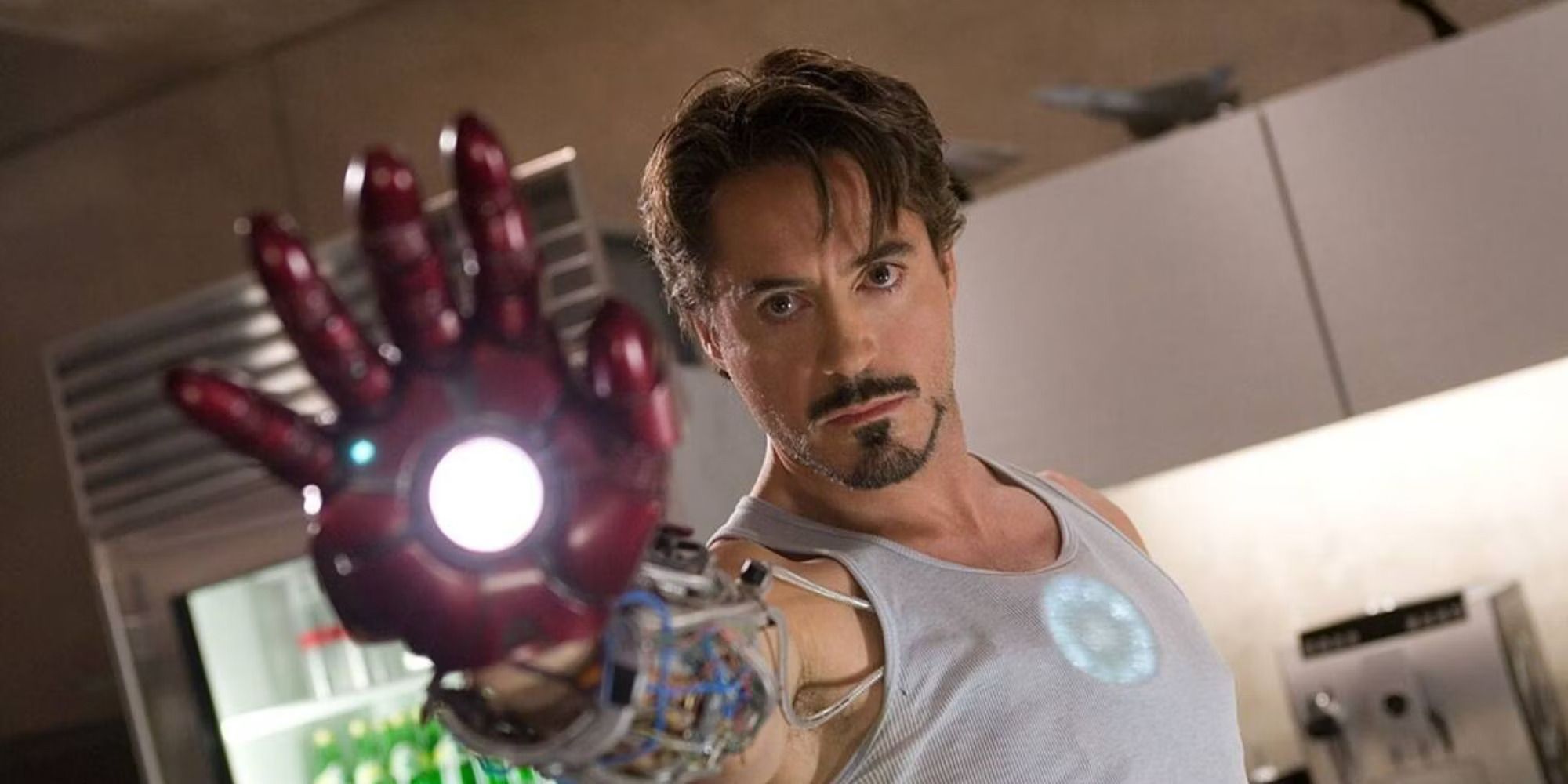 As the movie that started the MCU, some fans may not know that its musical score was beautifully curated by the brilliant Ramin Djawadi, along with the help of the legendary Hans Zimmer. As such, it's no surprise that it's needle-drops were equally iconic.
RELATED: MCU: 9 Villains Who Shaped Iron Man
Between rock 'n' roll hits like AC/DC's "Back in Black", Black Sabbath's "Iron Man", Audioslave's "Cochise", as well as classic hip-hop tracks like Ghostface Killah's "Slept on Tony" – the music for Iron Manperfectly captures the early beginnings of the arrogant genius, billionaire, playboy, philanthropist.
7
'Shang-Chi and the Legend of the Ten Rings' (2021)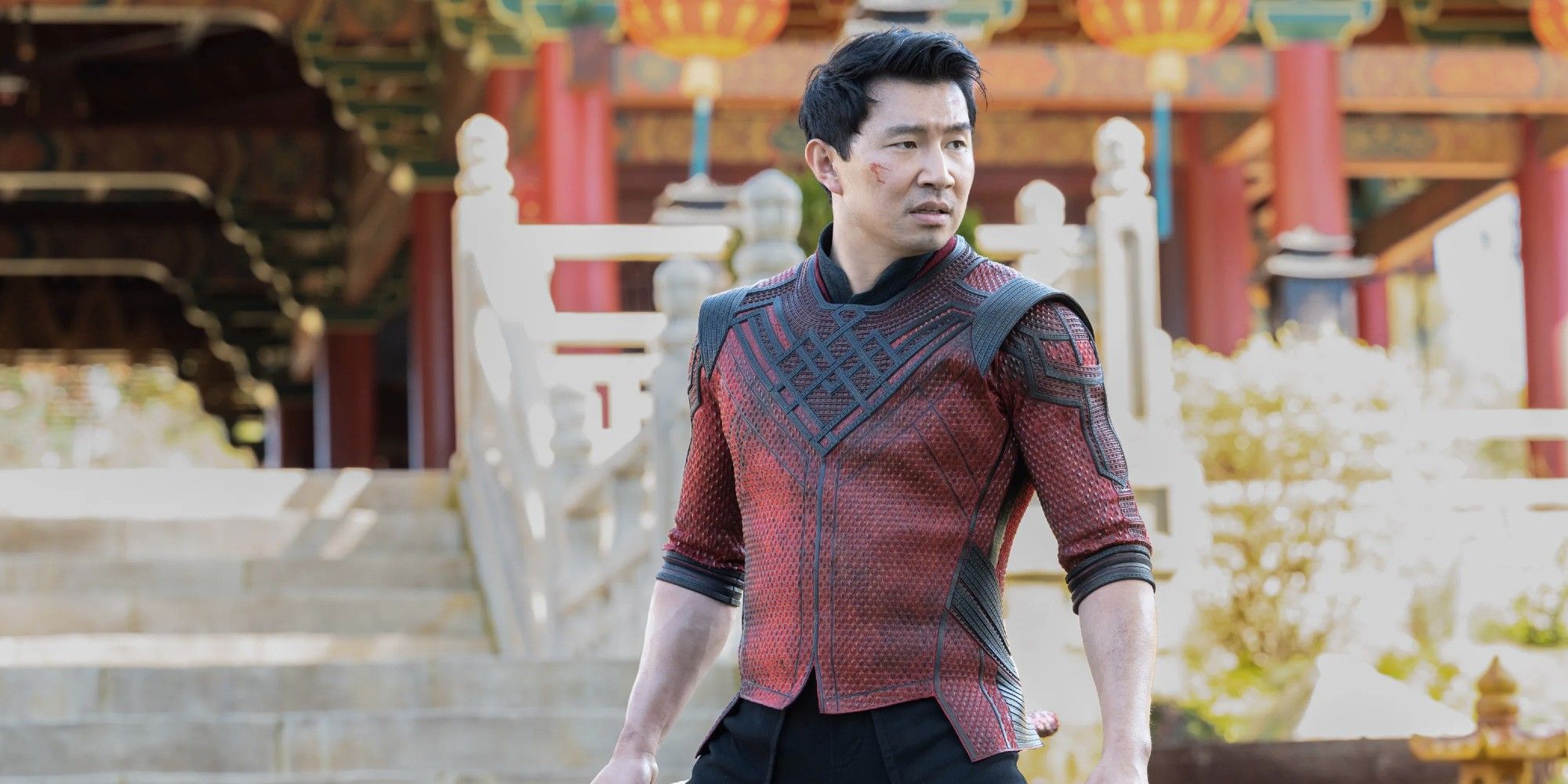 With this movie featuring the MCU's first Asian-American superhero, the songs featured in its soundtrack celebrate this great achievement. Produced by 88rising, the film's special album is an ode to the Asian-American experience that "tell the stories of unconditional love and memories of growing up" – as explained by Sean Miyashiro, 88rising's founder.
The album includes legendary Asian-American artists such as Anderson .Paak, Jhené Aiko, JJ Lin and Saweeti. With singles like NIKI's "Every Summertime", Paak's "Fire in The Sky", as well as Swae Lee and Aiko's "In The Dark" – Shang-Chi and The Legend of The Ten Ringshas the perfect playlist for a cruising car ride with its lo-fi-beats and bouncy tunes.
6
'Thor: Love and Thunder' (2022)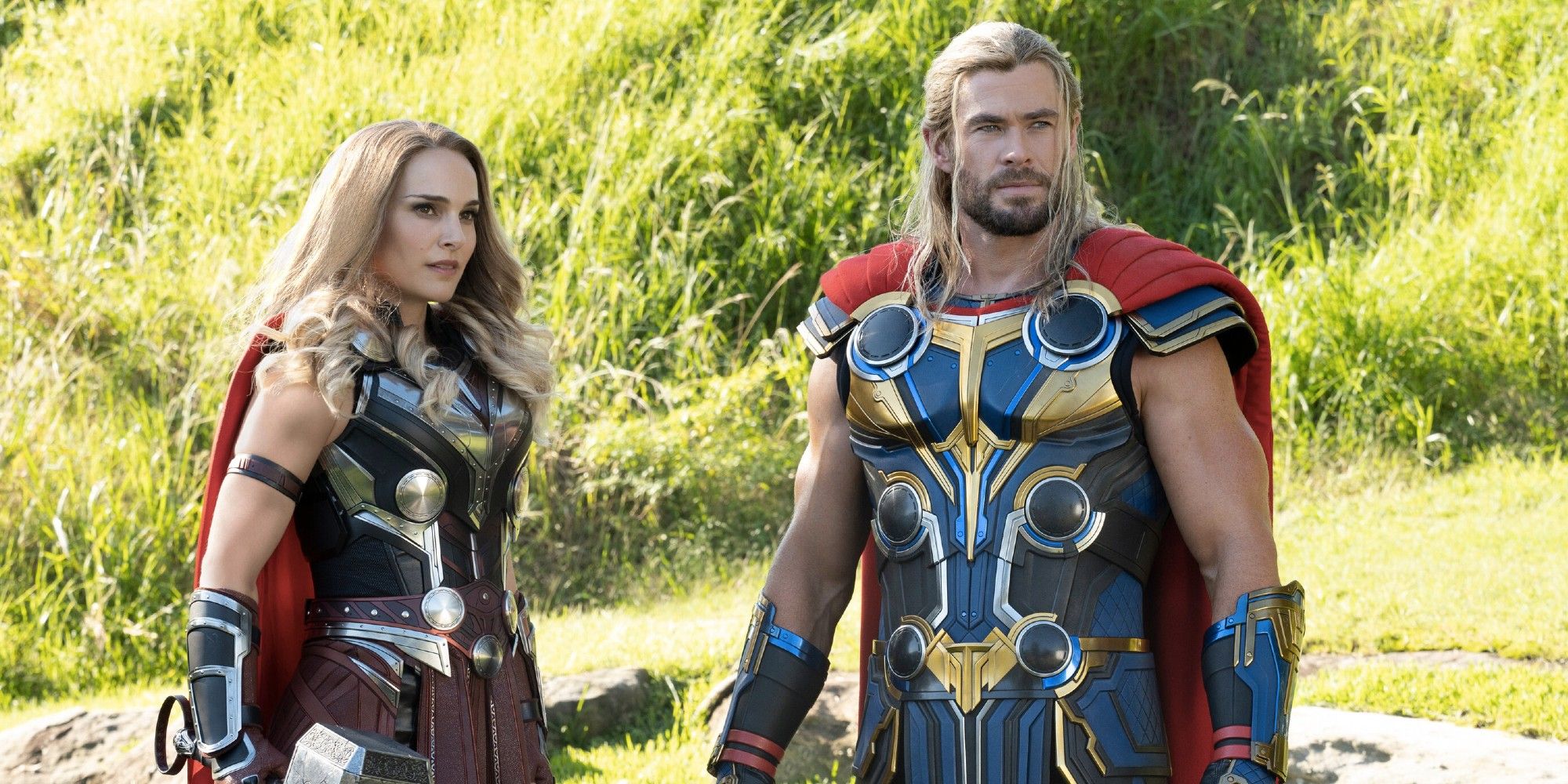 Despite Thor: Love and Thunder being a truly divisive film, fans can at least agree that its soundtrack was awesome. In an interview with WIRED, Taika Waititi spoke about how he wanted the film to "have the same rock 'n' roll, over-the-top energy as its predecessor, but more". And, boy, does he achieve this.
Thor: Love and Thunder doesn't just use one iconic Guns N' Roses song – it uses four: "Welcome to the Jungle", "Paradise City", "Sweet Child O'Mine" and "November Rain". If this isn't impressive enough, it also features ABBA's "Our Last Summer" and Mary J. Blige's "Family Affair". So if the film isn't to one's liking, they can at least party to its tunes.
5
'Doctor Strange' (2016)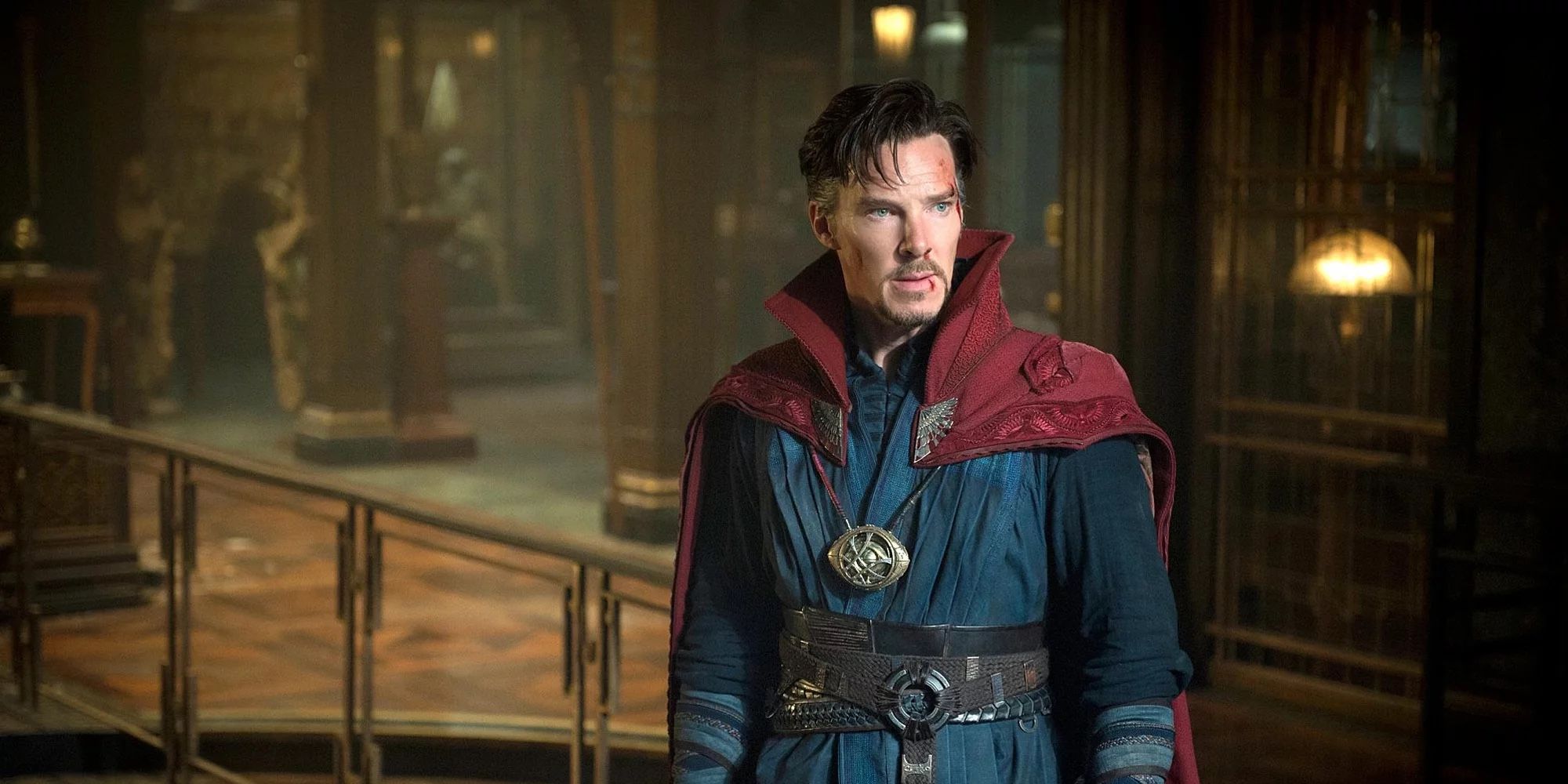 With its brilliantly mind-bending cinematography, and a titular character that's just as egotistical as Iron Man himself, Doctor Strange is another film that contains several bangers. But given Steven Strange's (Benedict Cumberbatch) "rock-star" attitude within his field of surgery, this shouldn't be too shocking.
RELATED: 10 Magical Performances From Benedict Cumberbatch That Aren't Dr. Strange
From Earth, Wind & Fire's "Shining Star", Chuck Mangione's "Feels So Good", Pink Floyd's "Interstellar Overdrive", and Wong's (Benedict Wong) favorite study jam, "Single Ladies" by Beyoncé – this movie is filled with hype music that needs to be on everyone's everyday playlist.
4
'Guardians of the Galaxy Vol. 2' (2017)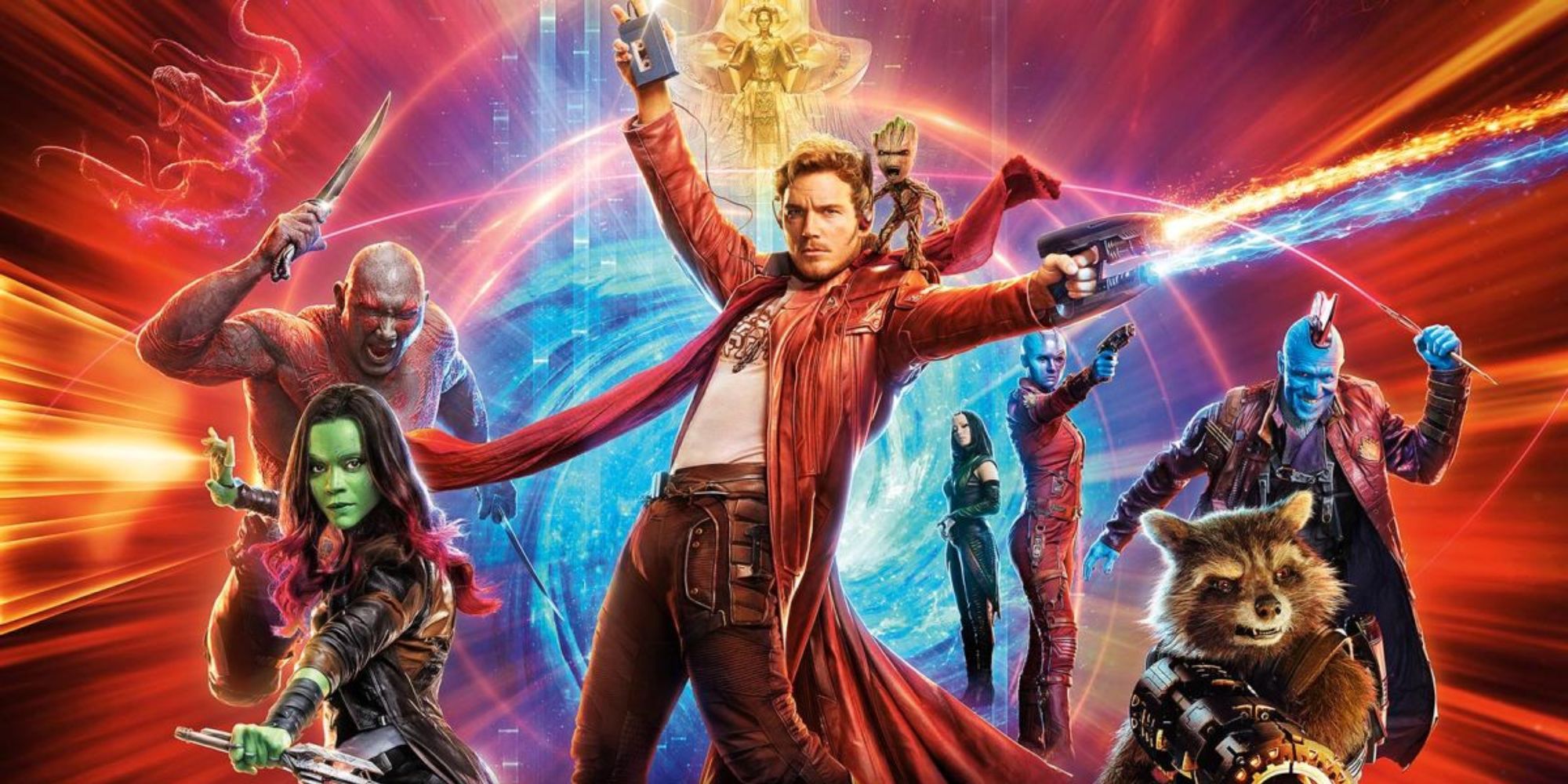 Following in the footsteps of its predecessor, Guardians of the Galaxy Vol. 2 features even more iconic hits from the '60s and '70s. When interviewed by Entertainment Tonight, Gunn discussed how there was "a little pressure" when curating the soundtrack as the first film was so beloved. As such, he made a conscious effort to build the songs into the script.
The compilation of music has yet to disappoint anyone as it ranges from the likes of Electric Light Orchestra's "Mr Blue Sky", Fleetwood Mac's "The Chain", and even Sam Cooke's "Bring it on Home to Me". From dance-worthy beats to soulful tunes, this playlist truly has everything.
3
'Spider-Man: Far From Home' (2019)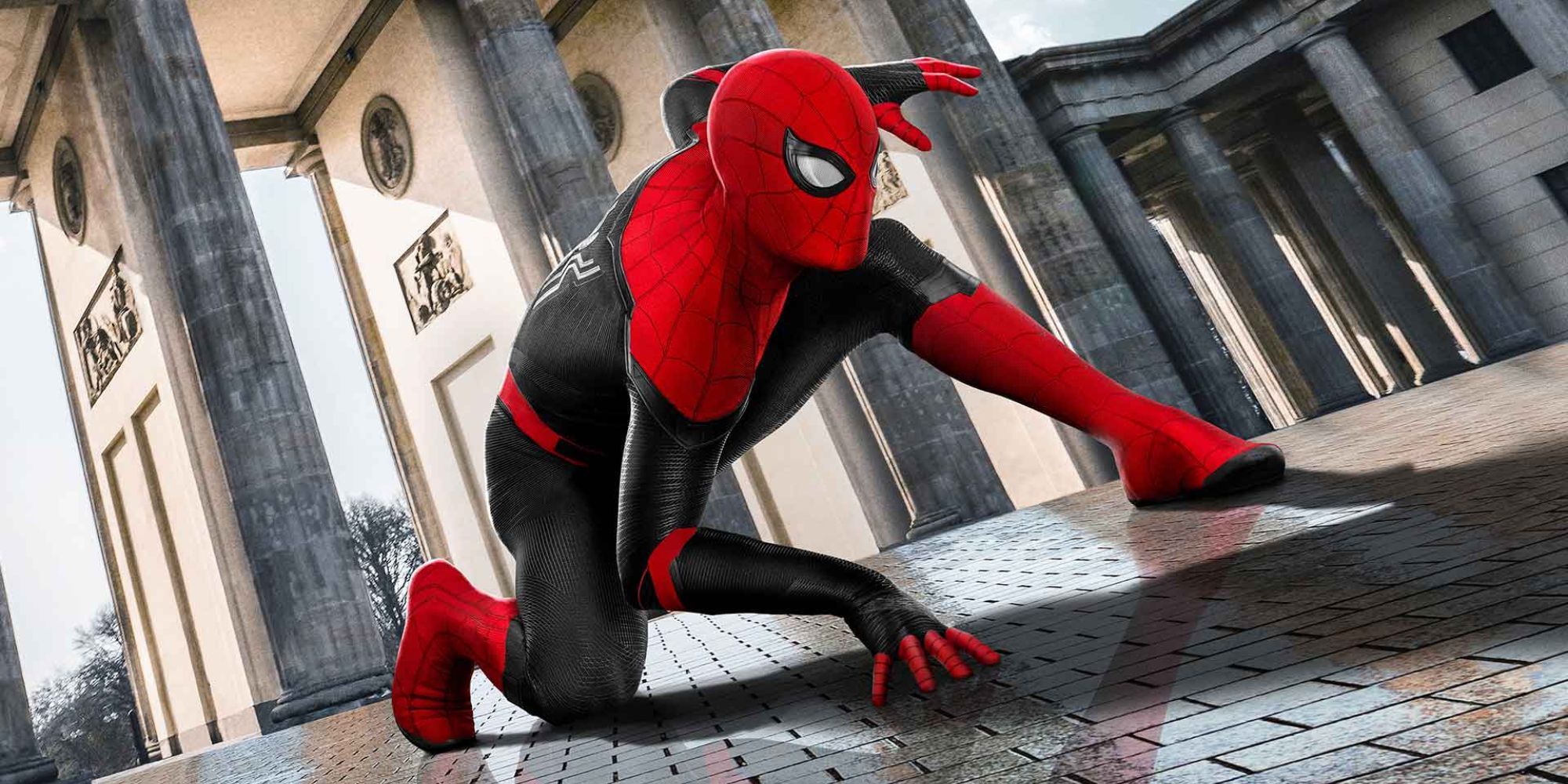 With a story based around a European holiday, the needle-drops in Spider-Man: Far From Home stand out among the rest of the MCU as most of the featured songs are ones that aren't sung in English.
Where there is Whitney Houston's "I Will Always Love You", along with a tribute to Tony Stark (Robert Downey Jr.) with a replay of AC/DC's "Back in Black" – the rest of the music are mostly bops from non-English speaking countries. This includes the likes of "Bongo Cha Cha Cha" by Caterina Valente, The Matadors' "Snad Jednou Ti Dám" and "Stella Stai" by Umberto Tozzi. This is definitely a playlist for those who like – and perhaps wish to – broaden their musical range to international waters. Because if one can do that with films, why not with music?
2
'Captain Marvel' (2019)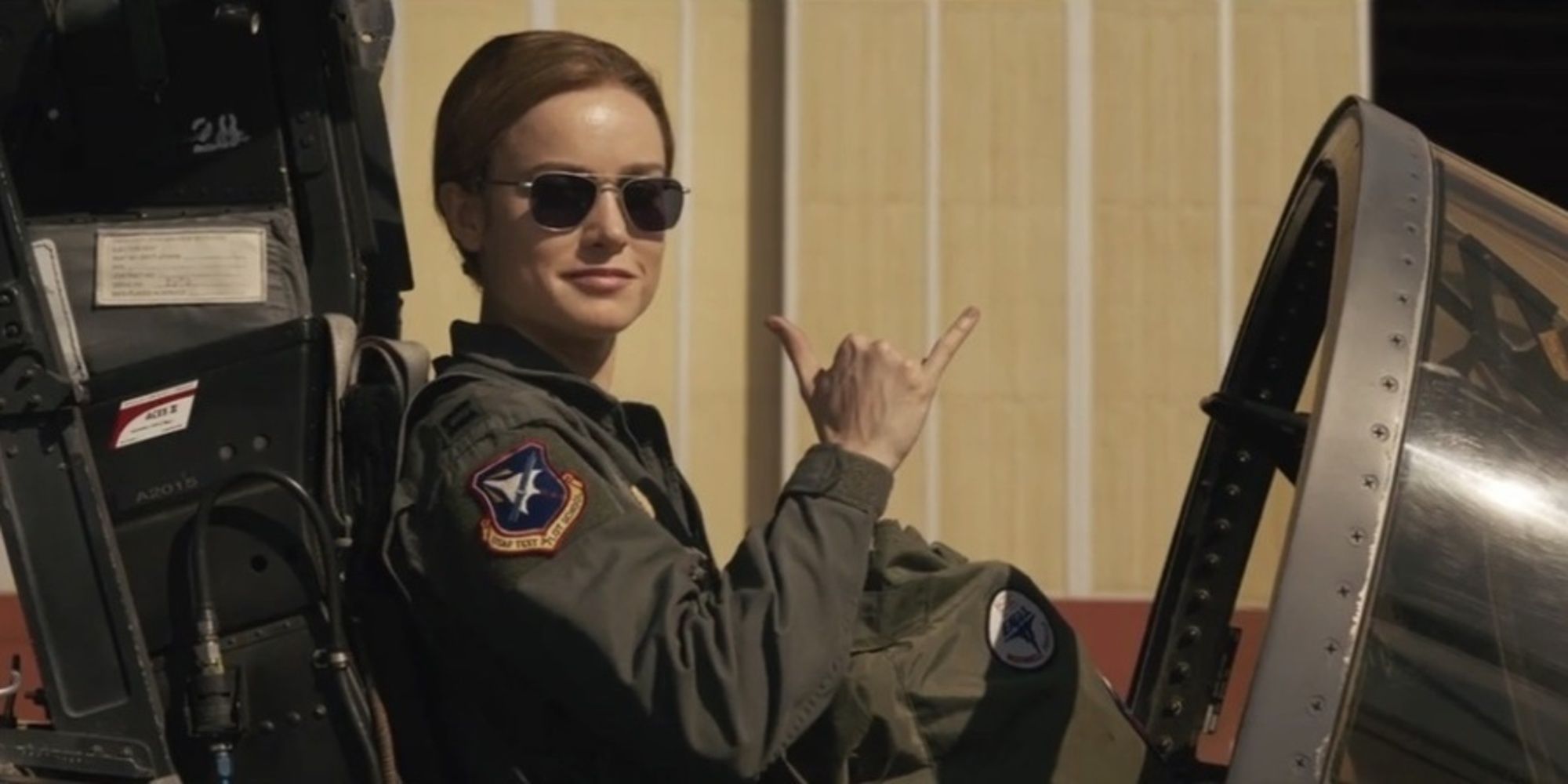 As a movie set in the '90s, it's unsurprising that Captain Marvel would be filled with iconic hits. In fact, in an AMC interview with director Anna Bolden, she explains how it was important to pick songs from the era that would "bring [audiences] back to a certain moment". That's the beauty of music – it can transport you.
Between TLC's "Waterfalls", No Doubt's "Just a Girl", Nirvana's "Come As You Are" and Salt-N-Pepa's "Whatta Man", the entire playlist from Captain Marvel is a huge nostalgia trip. These songs from the '90s are more likely to generate a sense of familiarity and comfort given that it was only so long ago. It's the perfect compilation for a good jam session.
1
'Black Panther: Wakanda Forever' (2022)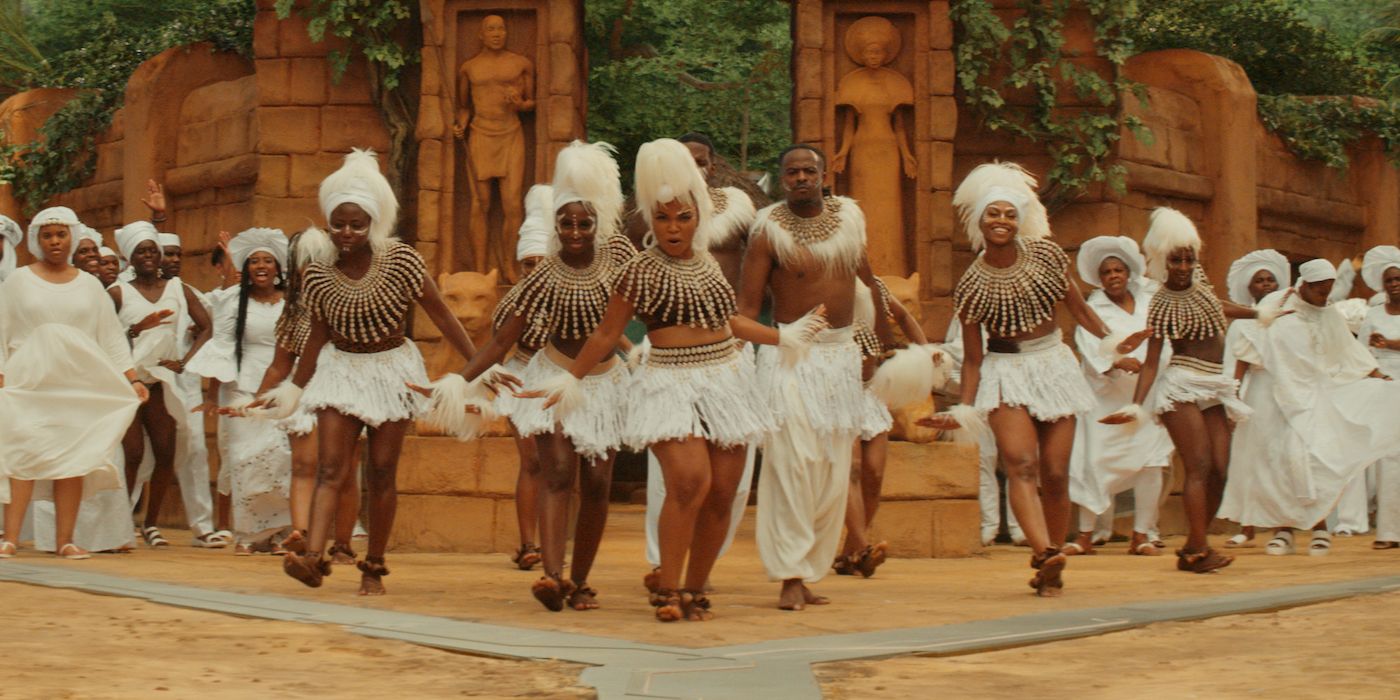 Where fans were obsessed over the music in the first movie, Black Panther: Wakanda Forever didn't disappoint either. Like its predecessor, this sequel curated its own album that honored the cultural influences of the film, specifically the African and Mesoamerican culture. Not only that, but with the film's emotional weight being a lot heavier, given the sudden passing of the late and great Chadwick Boseman, the music had a daunting task of not only being moving and melancholic, but hopeful and powerful.
Thankfully this was beautifully achieved as seen by Rihanna'slong-awaited return to music, with her great single "Lift Me Up", as well as Tems' stunning cover of "No Woman No Cry", Foudeqush's "Con La Brisa" and Burna Boy's "Alone". Fans should listen to the entire track list if they're ready for an incredibly emotional ride.
NEXT: 11 Times When the Movie Soundtrack Was Better Than the Movie