Prosecutors Filed Retaliatory Charges Against Detroit Man for Challenging Car Seizure, Lawsuit Alleges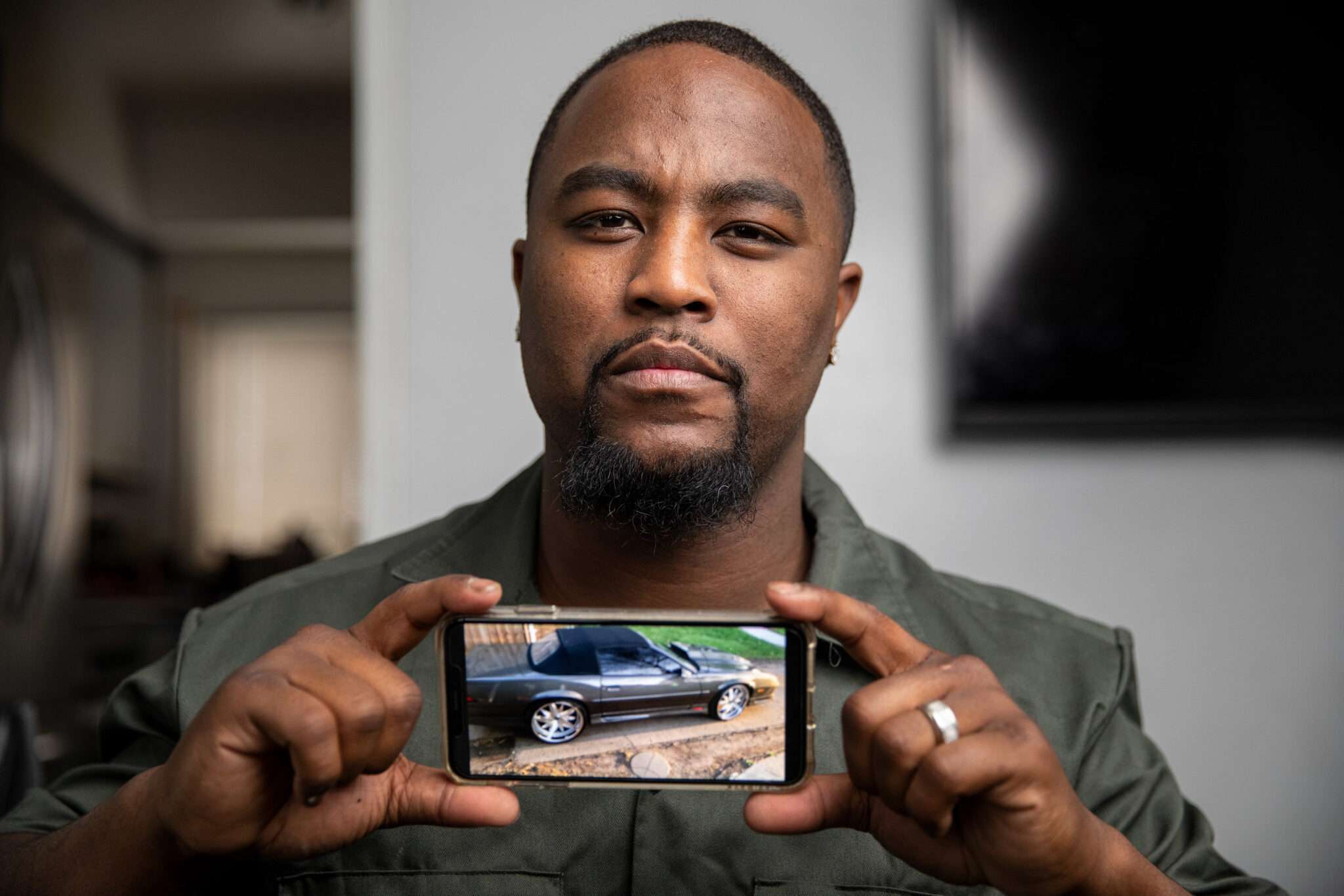 A Detroit man has filed a federal civil rights lawsuit alleging county prosecutors illegally retaliated against him after he challenged the seizure of his car under asset forfeiture laws.
The lawsuit, filed Thursday on behalf of Robert Reeves by the Institute for Justice, a libertarian-leaning public interest law firm, claims that Wayne County prosecutors twice filed baseless criminal charges against him after he joined a class-action lawsuit in an attempt to get his seized car back, violating his First and 14th Amendment rights.
"Wayne County's meritless criminal prosecutions against Robert were an unconstitutional effort to punish him for challenging the government in court, and a desperate attempt to defend the county's rapacious vehicle forfeiture scheme by any means necessary," the lawsuit says.
In July of 2019, police seized Reeves' 1991 Chevrolet Camaro, along with more than $2,000 in cash, after stopping him on suspicion of stealing a skid steer from Home Depot. For more than six months, Reeves was not arrested or charged with a crime, and the Wayne County Prosecutor's Office (WCPO) didn't file a notice of intent to forfeit his car, meaning he wasn't able to officially challenge the seizure.
Reeves then joined a class-action lawsuit filed by the Institute for Justice in 2020 challenging Wayne County's aggressive asset forfeiture program. He was one of three named plaintiffs who claimed the county forces owners through a monthslong, onerous process to challenge a seizure, violating their Fourth, Eighth, and 14th Amendment rights.
The day after the class-action suit was announced, the WCPO instructed a state police task force to release Reeves' car and return his cash, according to Thursday's lawsuit.
But two weeks later, the WCPO filed felony charges against Reeves for receiving and concealing stolen property, then asked the judge overseeing the class-action lawsuit to suspend his suit while the criminal case against him proceeded. In February of 2021, after more than a year of delays because of the COVID-19 pandemic, the judge in the criminal case against Reeves dismissed the charges for lack of evidence. Less than a month later, the WCPO refiled the charges against Reeves. In January of last year, that case ended with an identical result.
The Institute for Justice argues the felony charges were clear retaliatory actions intended to sandbag Reeves' civil suit against the county.
"The government cannot use bogus criminal charges to attempt to silence its critics," Institute for Justice Attorney Kirby Thomas West said in a press release. "At the core of the First Amendment is the idea that Americans are free to criticize their government without fear of intimidation or retaliation. And yet, that's precisely what Wayne County prosecutors have done in their no-holds-barred attempt to derail Robert's lawsuit. In more than thirty years of work, the Institute for Justice has not seen such a brazenly unconstitutional litigation tactic. We're confident that with this second lawsuit, the courts will not only end the retaliation, but also hold those responsible to account."
Under civil asset forfeiture laws, police can seize property suspected of being connected to criminal activity, even if the owner hasn't been charged or convicted of a crime. Law enforcement groups say asset forfeiture allows police to disrupt organized crime like drug trafficking by targeting its illicit proceeds.
However, civil liberties groups across the political spectrum contend that the practice lacks due process for owners and flips the presumption of innocence on its head. Owners bear the cost of going to court and the burden of proof to show that they were not involved in a crime.
The Institute for Justice is not the first to allege that Wayne County prosecutors and police abuse civil forfeiture and make it nearly impossible for owners to get their cars back. In 2018, Stephen Nichols filed a class-action lawsuit after waiting more than three years for a court hearing to challenge the seizure of his car. 
That same year, Crystal Sisson filed a civil rights lawsuit after Wayne County Sheriff's deputies seized her 2015 Kia Soul because she allegedly possessed $10 worth of marijuana.
Wayne County seized more than 2,600 vehicles between 2017 and 2019 and raked in more than $1.2 million in asset forfeiture revenues, according to public records obtained by the Mackinac Center for Public Policy, a free market Michigan think tank.
Of those seizures, 473 were not accompanied by a criminal conviction, and in 438 of those cases, no one was even charged with a crime. In 10 cases, the cars were seized under suspicion of a drug violation, even though the records say police didn't find any drugs.
Reeves' suit seeks $1 in damages.
"They've taken my car and tried to throw me in jail, but I'm still standing," Reeves said in the Institute for Justice press release. "I'm not going to take the county's threats sitting down. This isn't about money or payback. This is about making sure the county can't do this to anyone else."
The Institute for Justice's class-action lawsuit challenging Wayne County's asset forfeiture program is currently on appeal at the U.S. Court of Appeals for the 6th Circuit.
The Wayne County Prosecutor's Office declined to comment, citing the pending litigation.