'RRR's "Naatu Naatu" Oscar 'RRR's "Naatu Naatu" Oscar Win Is Important for Indian Cinema Is Important for Indian Cinema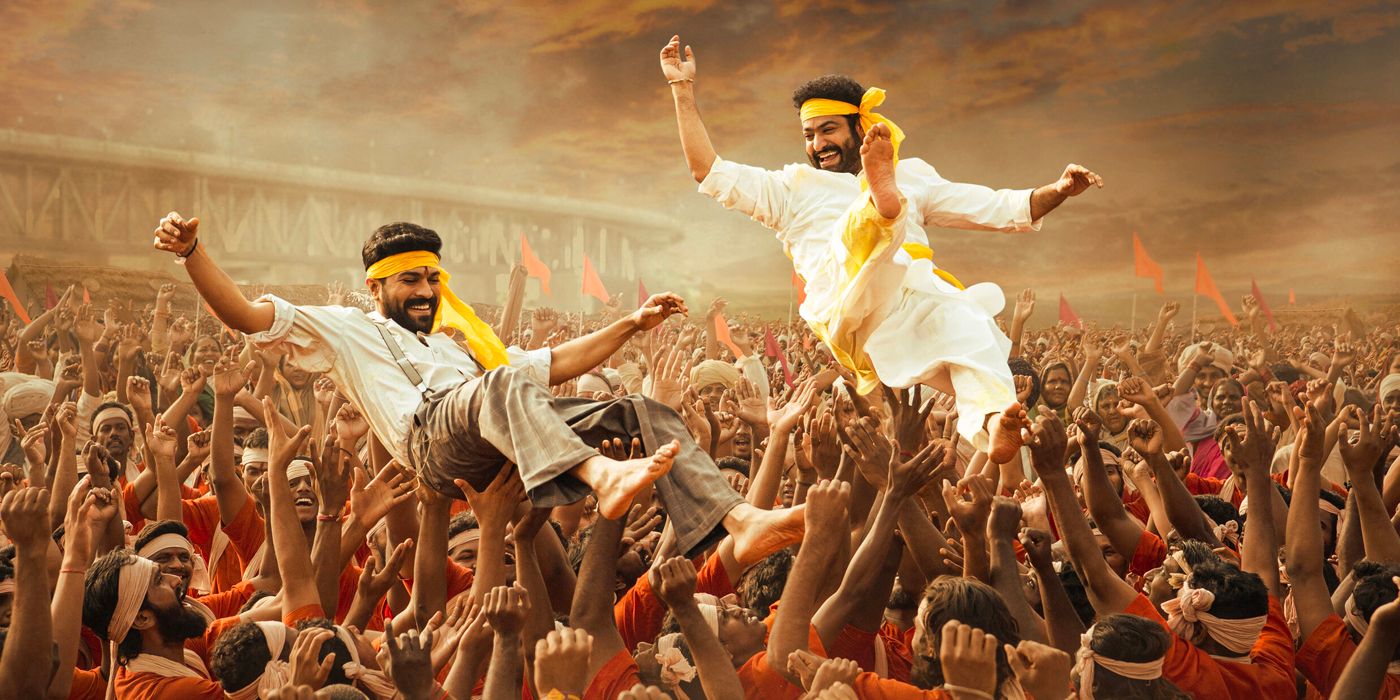 The Indian love for songs in cinema was acknowledged at the Oscars stage with M. M. Keeravani's "Naatu Naatu" from S. S. Rajamouli's RRR being crowned in the Best Original Song category at the 95th Academy Awards in Los Angeles. From TikTok to the Oscars, RRR's "Naatu Naatu" has not only made fans groove but also has achieved a rare glory for a staple element of Indian films – the songs. The Oscar nod to the M. M. Keeravani masterpiece, sung by Rahul Sipligunj and Kaala Bhairava and written by Chandrabose, serves as a warm embrace to the musical legacy of Indian cinema while it opens the doors to better prospects for future Indian films in other categories in the prestigious yearly ceremony.
RELATED: 'RRR's Multiple Snubs Prove the Oscars Need to Evolve
Music Is Essential to Indian Cinema
Often, in Indian films, songs are used as pivotal storytelling tools to take the narrative forward. While in some others, they may just be included to provide a reason for the audience to dance and enjoy. While the musical is a genre that exists outside India, songs are so much of an integral aspect of the Indian film culture that almost every Indian film might as well be labeled a musical from a Western perspective. It's been over a decade since musical genius A.R. Rahman received a much-deserved Oscar nod for his song "Jai Ho" from Danny Boyle's Slumdog Millionnaire, With "Naatu Naatu"'s Oscar win for Best Original Song, it is a greater historic occasion for the Indian film industry as unlike Danny Boyle's film, RRR is a film that is not merely based in India, but is also a completely Indian production.
The romantic affair between songs and Indian films is one that goes back to the days when the first sound film was released in India, back in the 1930s. Ardeshir Irani's Alam Ara, widely considered to be the first Indian sound film, had seven songs. Although there exist no records of Alam Ara anymore, the musical genre has become an intrinsic part of Indian storytelling through cinema, so much so that it may be difficult to imagine Indian films without their songs. Even if someone has not watched an Indian film all their life, they may still end up dancing along to Bollywood music. While Bollywood music is limited to songs from the Hindi film industry, the love for songs and music in films is an omnipresent factor among audiences who speak different tongues and watch films in different languages. But music's unique ability to cross the barriers created by language is one that is best reflected in "Naatu Naatu"'s success as a worldwide phenomenon.
While it is a shame that the Academy snubbed RRR in other categories, the willingness of the Academy to acknowledge the merit behind "Naatu Naatu" is important as the decision, hopefully, stands to sway favor towards more Indian productions in the future. Up until "Naatu Naatu"'s historic win, along with the Academy Award win by The Elephant Whisperers, the winner of the Best Documentary Short Subject category at this year's Oscars, every time an Oscar made its way to India, it was for an Indian's work in a non-Indian production, starting from Bhanu Athaiya's stellar costume design in Richard Attenborough's Gandhi to A. R. Rahman's composition in Danny Boyle's Slumdog Millionaire. The dual wins for these Indian productions prove a point that the Indian film industry does not always need a Western endorsement to reach the highest stage in world cinema. If given a fair chance, Indian films are very well capable of reaching where it deserves to be. The only requirement remains that the creative output should be able to sway emotion and hold the audience's attention the same way RRR did since its initial release in March 2022.
"Naatu Naatu"'s Oscar Win Will Likely Make Audiences More Interested in Indian Films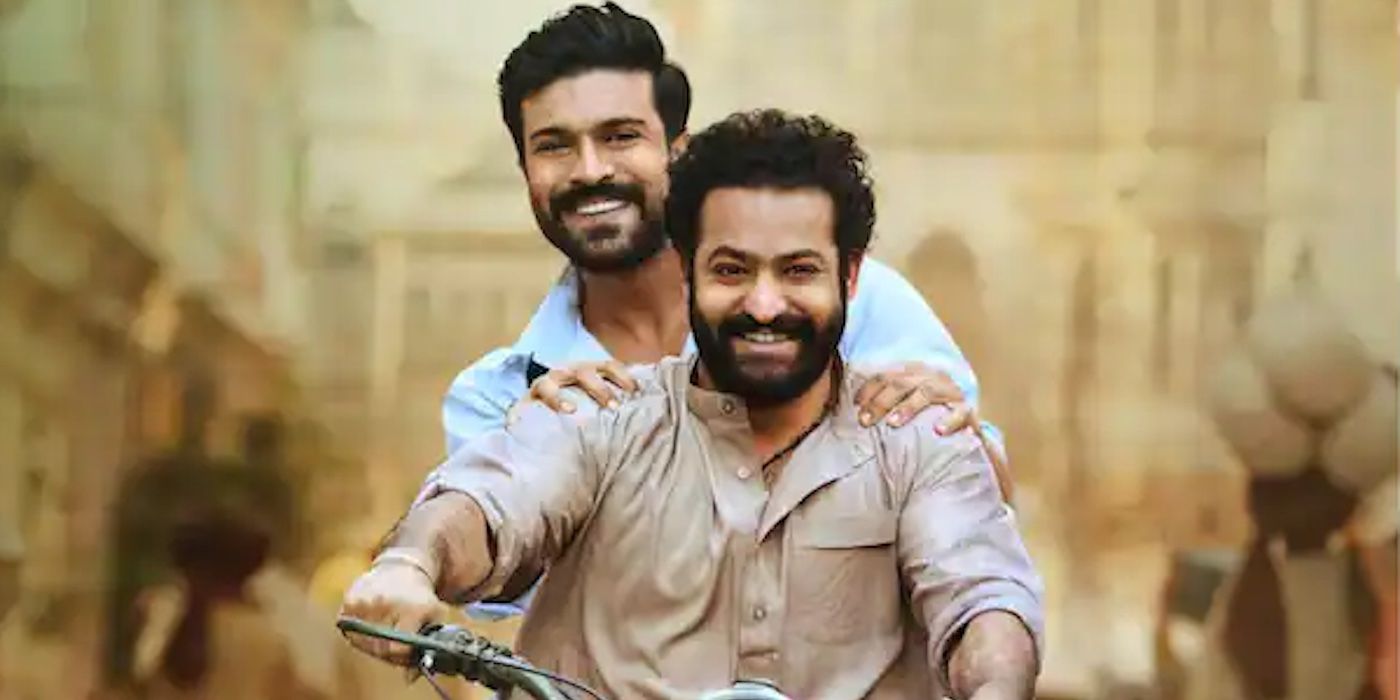 The Best Original Song win will be celebrated in India's film circles as it marks a new era for Indian films where they can aim for international glory through an Oscar win. RRR's Best Song Oscar for "Naatu Naatu" feels like poetic justice for a country that has made songs an intrinsic part of its filmmaking style. M. M. Keeravani's evocation of The Carpenter's song "Top of the World" while accepting the Oscar beautifully captures the love of Indians and Indian cinema towards music, only making it obvious how songs have cemented their place in Indian filmmaking.
"Naatu Naatu"'s success at the Oscars has helped remove an invisible barrier that existed, making the Oscar dream an achievable one in the years to come for Indian films. The win has made the possibility of Oscar statuette an achievable goal for filmmakers in India. While the Indian film industry has thrived even without an Oscar win for years, the win at the 95th Academy Awards will extend the opportunity for more films from the industry to be taken into consideration in the future, thereby bringing more attention to one of the biggest film-producing industries in the world, which has been denied its fair share of appreciation for a long time. If anything, it will at least change the critical perception of Indian films among critics and fans. Undeniably, as was the case with RRR¸ commercial success is necessary for the future to ensure that Indian films stand a fair chance at the Oscars. The Oscar nod for "Naatu Naatu" might just ensure that Indian films will enjoy some greater attention, going forward, and RRR's success may not be too hard to replicate or in the worst case, remains such a rarity for an Indian film.
Undoubtedly, RRR has extended a differing perspective on what films can achieve and how filmmaking doesn't need to be confined to a particular style or definition. The win will, hopefully, result in a greater exploration of what Indian cinema has to offer beyond its larger-than-life characters, breathtaking action, and truly-immersive style of storytelling. Beyond a perfect ode to the romantic history that Indian films continue to share with their songs, the Oscar nod to "Naatu Naatu" can prove to be the inflection point in the trajectory of Indian films that continue to be more ambitious in terms of what they can achieve and what they stand to offer.