Superman & Lois: The New Villains, the Horny Season Premiere, and the Best DC Easter Egg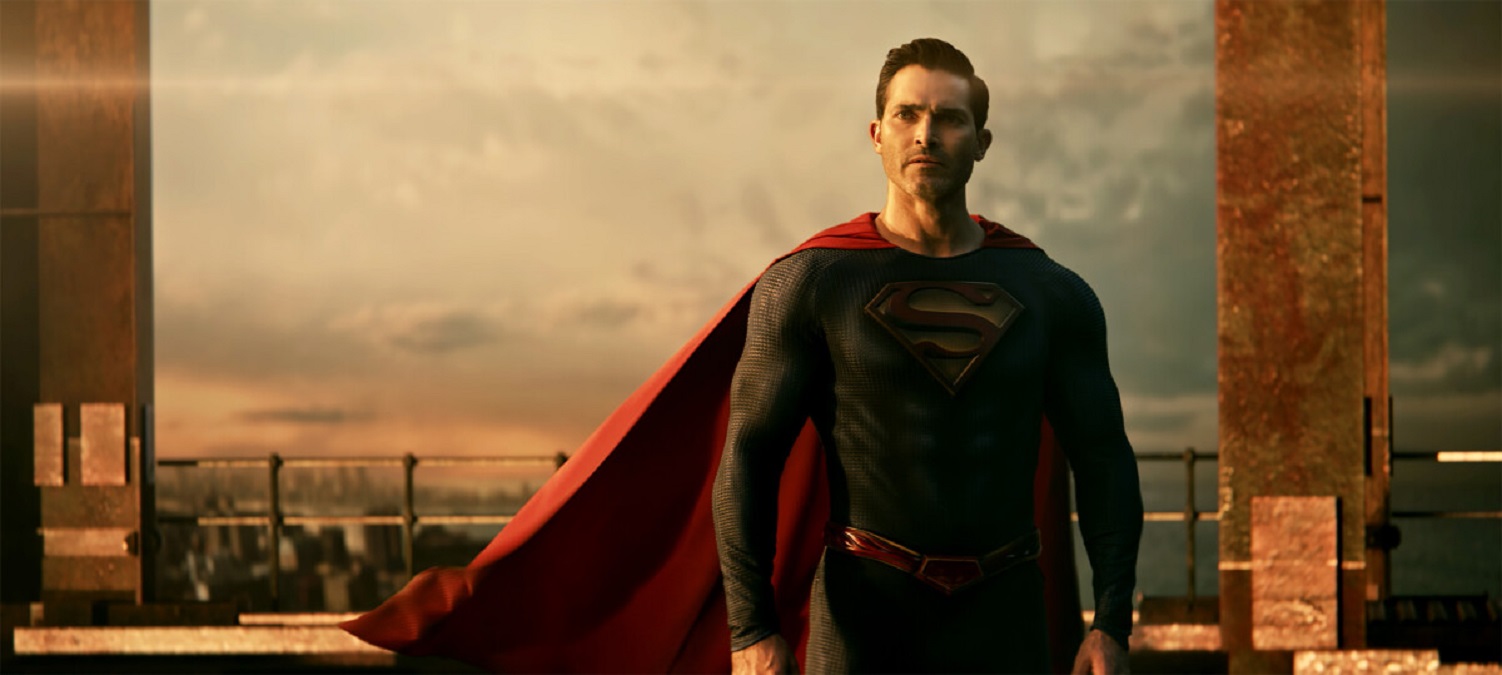 It helps that Jonathan and Jordan are a little more independent now, which gives the pair more time to be together.
"The boys just turned 16, they're settling in to Smallville and, sometimes in a marriage, you don't get as many opportunities to just be who you were before being parents," co-showrunner Todd Helbing says. "And now the boys are starting to do their own thing. They have friends, they want to go out, Jon gets his license. So there's more opportunities for them to fall back into being the two people that they fell in love with. We want to explore that."
And while "Closer" is often a fairly low key episode, pretty much when you start to notice exactly how chill the proceedings have been is when a spectacular superpowered fight breaks out between Superman and Atom Man (remember him?).
"It's the challenge of the show to be stories from the emotional perspective first," Fletcher says. "What's going on with our characters? What's the journey for this episode? And then then we'll talk about plot, and we'll talk about what kind of spectacle they're going to deal with. It's trying to find the right measurements for both and what works together to be satisfying. What we think we provide on this show is you get a little bit of everything: you get serious drama, you get action, spectacle, superhero stuff, and some humor. And I think there's a sense of hope underneath all of that. I think that's maybe what maybe separates us from a lot of other things on TV."
THE NEW VILLAINS: BRUNO MANNHEIM AND ONOMATOPOEIA
Anyone who watched the eary episodes of the first two seasons probably knows that this show loves to tease you with its villains, and quite often the ones we think we're meeting early on end up being either radical new interpretations, or different characters entirely. This season introduces us to Bruno Mannheim, a character who is a deep cut from the comics, but who may be familiar to fans of Superman: The Animated Series, and Onomatopoeia, an arguably even deeper cut from the comics (and who makes a surprisingly cool visual on the TV screen). And while Onomatopoeia's identity is being kept deliberately obscure, it doesn't sound like we're in for the same kind of surprises as in previous seasons, but surprises await, nonetheless.
"I think there's always going to be an element of mysteries and turns just to keep people interested," Helbing says. "But  is there a guy that's showing up in a steel suit who turns out to be John Henry Irons and not Captain Luthor? That kind of stuff, probably not in the same way for sure."