In 2019, Shazam, the comic book superhero formerly known as Captain Marvel, finally got a live-action feature film (beyond his appearances in a collection of 1940s serials) in the form of Shazam! The project became one of the more acclaimed endeavors in the DC Extended Universe, with many reviewers applauding its willingness to be light-hearted and kid-friendly. That would seem like an obvious route to go for a character whose a child that can magically turn into an adult superhero.
However, for many years, studio brass at companies like Warner Bros. and New Line Cinema had a very different idea in mind for what Shazam should look like on the big screen. Specifically, there was an attempt to make a Shazam motion picture that would be dark, gritty, and foreboding…everything the actual character is not.
The Earliest Start of a 'Shazam!' Movie
For years, film adaptations of DC Comics characters weren't exactly lining up the screens of movie theaters across the globe. While adaptations of Swamp-Thing and Steel had appeared in the final decades of the 20th century, DC was a bit slower in the 2000s to embrace every superhero in its catalog the way so many Marvel superheroes were now gracing multiplexes. Partially, this was because of different approaches to film rights. The vast majority of Marvel characters had their film rights sold to competing studios like 20th Century Fox, Universal Pictures, or Sony/Columbia Pictures. If they didn't make films about Ghost Rider, the X-Men, or other characters, those rights would revert to Marvel or (in the pre-Iron Man days) potentially another studio.
With Warner Bros. owning DC Comics, there was no chance these characters would make the leap to a rival studio (save for the occasional fluke like Red, which Warner Bros. had to approve getting made at a rival studio). With no ticking clock looming over the company's head, not to mention box office misfires like Superman Returns and Catwoman looming as a harbinger of how far awry DC movies could go, it's no surprise DC adaptations moved at a snail's pace in the 2000s. This included an adaptation of Shazam, which started life in the late 2000s under the direction of filmmaker Peter Segal. Segal was a veteran of Adam Sandler comedies like Anger Management, 50 First Dates, and The Longest Yard, and he was in the good graces of Warner Bros. at this point in his career thanks to his work on Get Smart.
In February 2008, as Get Smart was getting ready to launch into theaters, Segal revealed to IESB that a Shazam movie he was attached to direct was moving forward. The project was apparently going to be called Billy Batson and the Legend of Shazam while he was already planning to have a Get Smart reunion with cast member Dwayne Johnson, who was slated to play Black Adam in this Shazam feature. Yes, Johnson was already planning to change the hierarchy of the DC universe back in 2007. All signs pointed to this Shazam movie being a light-hearted affair. How could a Shazam movie from the director of 50 First Dates be anything but zippy on its feet?
Unfortunately for this Shazam movie, Get Smart wasn't the only movie on the release slate for Warner Bros. that summer. The Dark Knight was preparing to enter theaters and forever change the way DC movie adaptations were configured.
RELATED: Shazam!: David F. Sandberg's Best Shorts, Ranked
The Death and Rebirth(ish) of Shazam!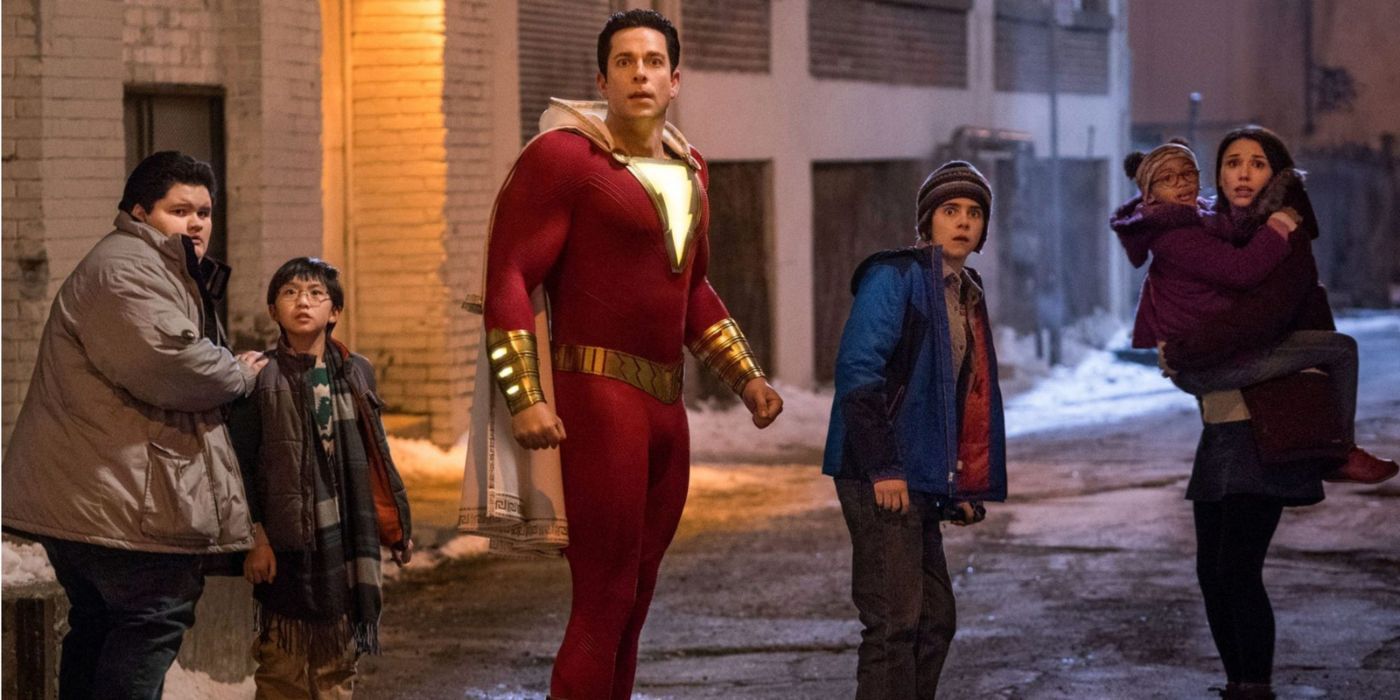 In January 2009, screenwriter John August, who'd been working on drafts of the script for Segal's Shazam movie, revealed that he was no longer part of the project. He noted that many problems plagued the project, but that the biggest was that New Line Cinema (a division of TimeWarner, which owned Warner Bros. and DC Comics) originally had the rights to make a Shazam movie. When New Line Cinema was folded into Warner Bros. in early 2008, new studio brass had a wildly different idea for what a Shazam movie would be.
Specifically, Warner Bros. was keen to make sure that the feature was darker and gritty, with the studio being especially keen on aging up protagonist Billy Batson to make this happen. That idea, of abandoning the kid angle of the Shazam mythos, is a staggering miscalculation of the entire appeal of this DC superhero. August chalked this up to not only The Dark Knight making grim n' gritty superheroes in vogue but also the Warner Bros. blockbuster Speed Racer bombing that previous summer. If one kid-friendly movie tanked, Warner Bros. didn't want this new Shazam feature to repeat the "mistakes" of the past. No wonder August walked away from this production and talked about this Shazam movie being "dead" in the press.
Despite John August thinking the movie was dead in the water, in August 2009, a new incarnation of Shazam! was on the horizon. Segal was still attached to direct, with Bill Birch and Geoff Johns now attached to write the new take of the project. It was unclear at this time whether or not Warner Bros. was still focused on a gritty Shazam! movie. However, it wouldn't be long until yet another DC Comics feature would impact the existence of this character on the big screen. In 2011, Warner Bros. finally launched another big-budget adaptation of a superhero that wasn't either Batman or Superman in the form of Green Lantern. The project was a massive flop and undoubtedly impacted the existence of other adaptations of lesser-known DC characters, including Shazam!
Shazam! Is Dead, Long Live Shazam!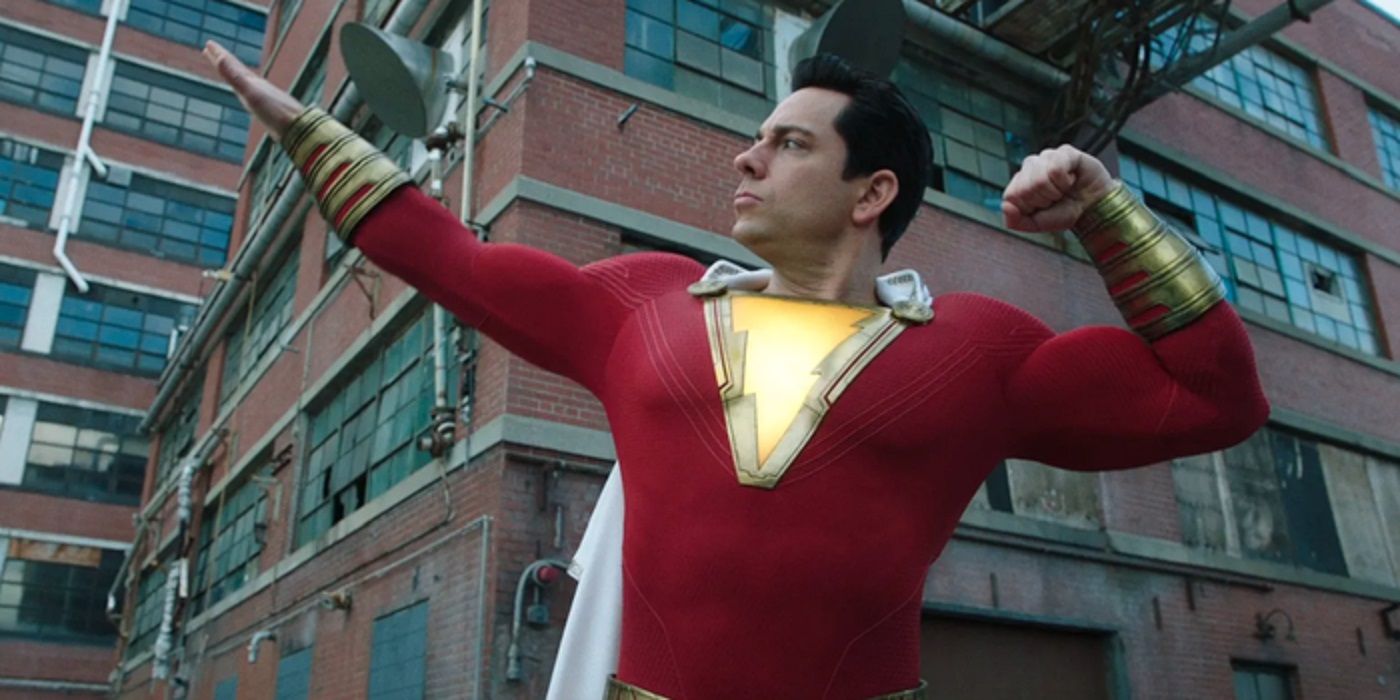 In early 2012, nearly three years after the last major piece of news on its existence, it was revealed by Geoff Johns that a Shazam! movie was still possibly on the horizon. Just under two years later, Peter Segal put the nail in the coffin of his version of this feature by announcing that Shazam! was dead in the wake of Man of Steel's debut a few months earlier. Per Segal, Superman and Shazam were too similar of superheroes to ever get off the ground while reading between the lines of his comments, it also seems like the original exclusively gritty approach of the DC Extended Universe made it hard to figure out where Shazam! could fit into DC's big screen plans. At least Warner Bros. brass was no longer forcing Shazam to be dark and grounded, but that wasn't helping the movie to actually exist.
The following year, a new Shazam! movie would be announced for an April 2019 release as part of the initial slate of DC Extended Universe motion pictures. This signaled the official death of the original Shazam! feature that had gone through nearly a decade of development, though this announcement would at least finally yield a finished film years down the line. The tormented journey of the original Shazam! movie demonstrates how much studio politics and an attempt to mimic other successful movies molded the destinies of major blockbusters then and today. Thank goodness those outside influences at least didn't result in a finished Shazam! feature that was so dark and gritty.