Gotham Knights is a brand-new DC series on The CW following the exploits of a rag-tag team of young vigilantes in Gotham following the death of Bruce Wayne. The series hasn't revealed many details about the plot prior to release and with the Gotham Knights IP, it was unclear if inspiration would be gleaned from comic book runs featuring the titular team, or carve out its own path and create a modern Dark Knight story without the Caped Crusader. Following the release of the trailer and a few details, it appears that the story will largely take liberties and focus on original characters alongside lesser-known comic book characters.
In order to get to know these characters and their possible inspirations, we take a closer look at those in the series and the two dominant comic book runs that may have loosely inspired it, Batman: Gotham Knights, a series that was released from 2000 to 2006, and the much more recent 2022 six-issue run, Batman: Gotham Knights – Gilded City. Both runs tell stories about the extended Bat-family and both also focus largely on characters aside from the caped crusader. The earlier run places the spotlight on Batman's young proteges like Dick Grayson's Nightwing, Tim Drake's Robin, Barbara Gordon's Oracle, Cassandra Cain's Batgirl, and Selina Kyle's Catwoman, while Gilded City does not feature Catwoman or Cassandra Cain, it does have Barbara Gordon taking up the Batgirl mantle and features Jason Todd as Red Hood to round out the Bat-family.
Related: The CW's 'Gotham Knights': Cast, Trailer, Release Date, and Everything We Know So Far
While the latest CW series shares its name with these comics, it quickly becomes clear that it is a significant departure from the source material. None of the previously mentioned characters are explicitly featured, instead opting to focus on an alternative cast with some central characters also being entirely original with no comic book source. Where the comics focused on Batman and his trainees, Gotham Knights examines Gotham city in the wake of Batman's death, which actually ties it more closely to the 2022 video game of the same name. The unique approach for the series sees Turner Hayes, Bruce Wayne's adopted son form a rag-tag team of misfits consisting of the children of Batman's greatest foes. Each of these characters is brought in as suspects in the mysterious murder of Bruce Wayne, and together, they must solve the mystery and find the real killer.
While the core cast is different from the source material and the video game, the premise of a team of younger flawed heroes remains intact. Both Batman and many of his sidekicks frequently deal with and overcome their inner demons, whether that be anger issues, a propensity towards violence, or at times a lack of self-control, so using a team of the villain's offspring simply makes this opportunity for growth more obvious. Towards the end of the original Gotham Knights comic run, the series began to look more at the enemies of Batman rather than his family, and Gilded City was a prequel series for the game outlining Batman's final case before his death. The TV series is clearly forging its own path, but it appears there is a foundation of inspiration from the source material.
Who Is Turner Hayes?
Turner Hayes, played by Oscar Morgan, is Bruce Wayne's adopted son. As an original character, very little is known about him, but an early trailer gives the impression that Turner may not have been aware of his adopted father's alter-ego. This would distinguish Turner from the other orphans Bruce has taken in in the past, as many of them were trained to become Batman's sidekick, Robin. The trailers do show Turner training in fencing, and it's likely Bruce encouraged other sports and martial arts classes, so he won't necessarily be helpless. Despite this, as the son of Bruce Wayne, there is a heavy burden placed on his shoulders and the series is likely to see him grow into a potential leader among the Knights.
Who Is Carrie Kelley?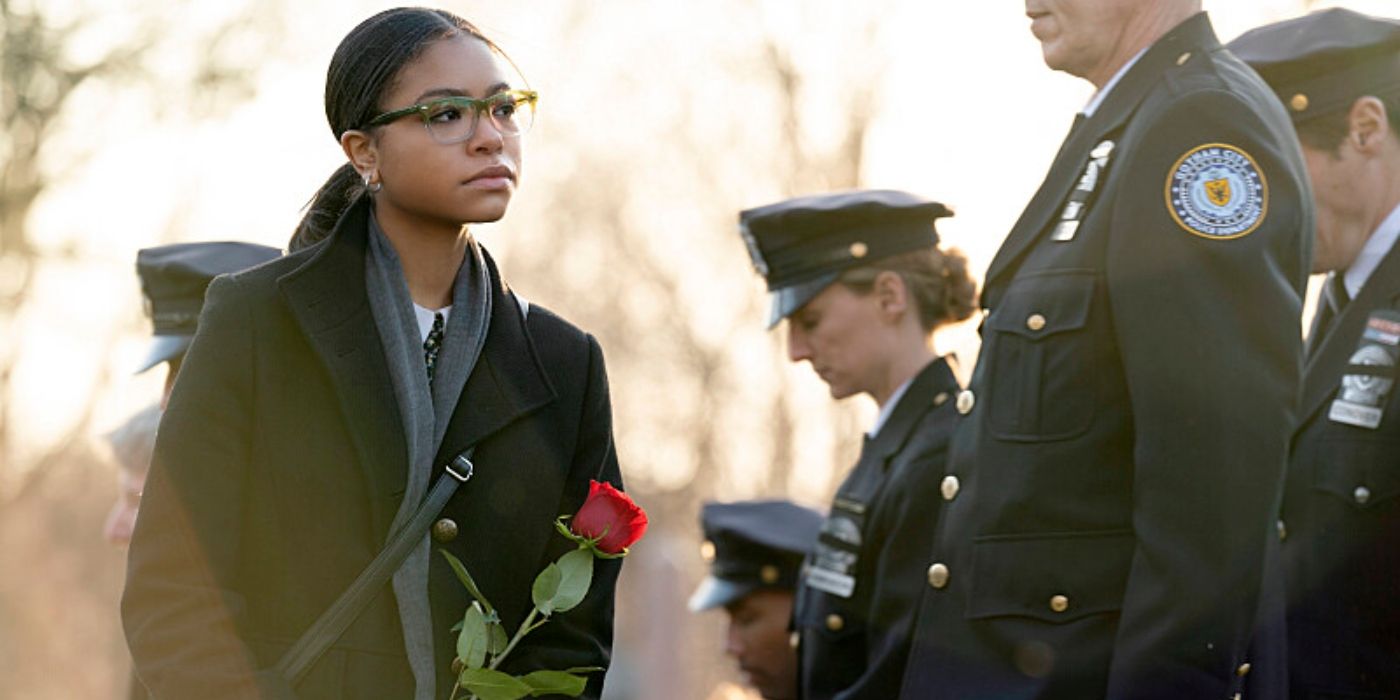 Turner may not be Robin in Gotham Knights, but clearly, Bruce Wayne spent his time training someone else to be. Carrie Kelley, played by Navia Robinson, first appeared in comics in 1986 with Frank Miller's The Dark Knight Returns Vol 1 #1. Unlike many of the other Robins, Carrie has parents, and this is revealed in the trailer as she drives her mother's car to rescue the other Knights. In the comics, Carrie's parents are not very involved in their daughter's life, which results in her getting attacked by a group of muggers as she wanders Gotham alone at night at just 13 years old. Batman steps in to rescue her, and Carrie decides from that moment on to become his sidekick. Through her persistent efforts, and her incredibly natural ability and intelligence, Batman agrees to train her as the new Robin, and she becomes an invaluable asset. It remains to be seen how much of this will be incorporated into the series, but it is clear that Carrie has been a faithful assistant to Batman, while Turner was unaware of his father's secret dealings and their working together.
Who Are Harper and Cullen Row?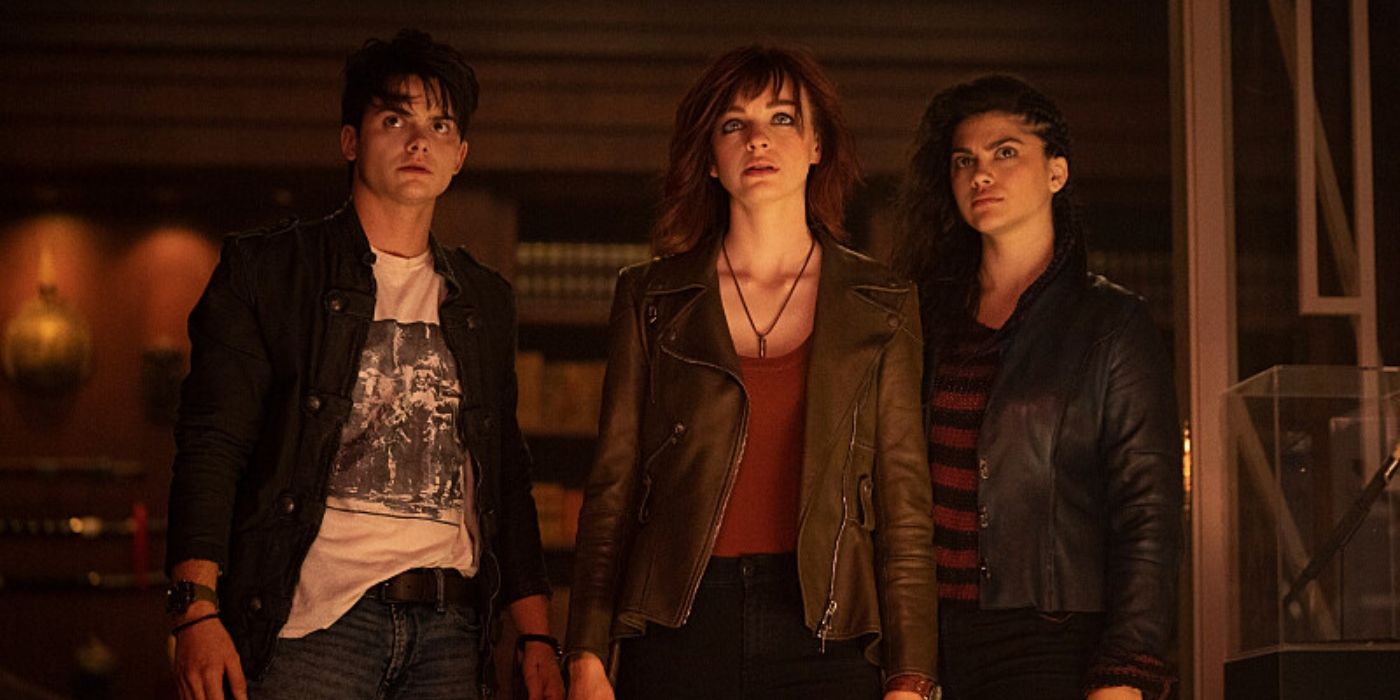 Harper (Fallon Smythe) and Cullen (Tyler DiChara) are two of the most recent additions to the Batverse featured in the series, both having their first appearance in 2012. Created by Scott Snyder and Greg Capullo during the New 52 reboot of the DC Universe, Harper and Cullen had a difficult upbringing and Harper was able to claim emancipation at a young age and begin taking care of her brother Cullen. Harper is gifted electrical engineer, capable of building complex machines like a homemade defibrillator to save Batman, or a simple nightlight to ensure her brother doesn't need to sleep in the dark. Cullen is not as prominent in the comics as he appears to be in the series as his sister tends to actively protect and care for him so that he can live out a more normal and peaceful life. Harper becomes Bluebird in the comics and provides support to Batman both on and off the field helping to improve his tech and surveillance equipment.
Who Is Duela?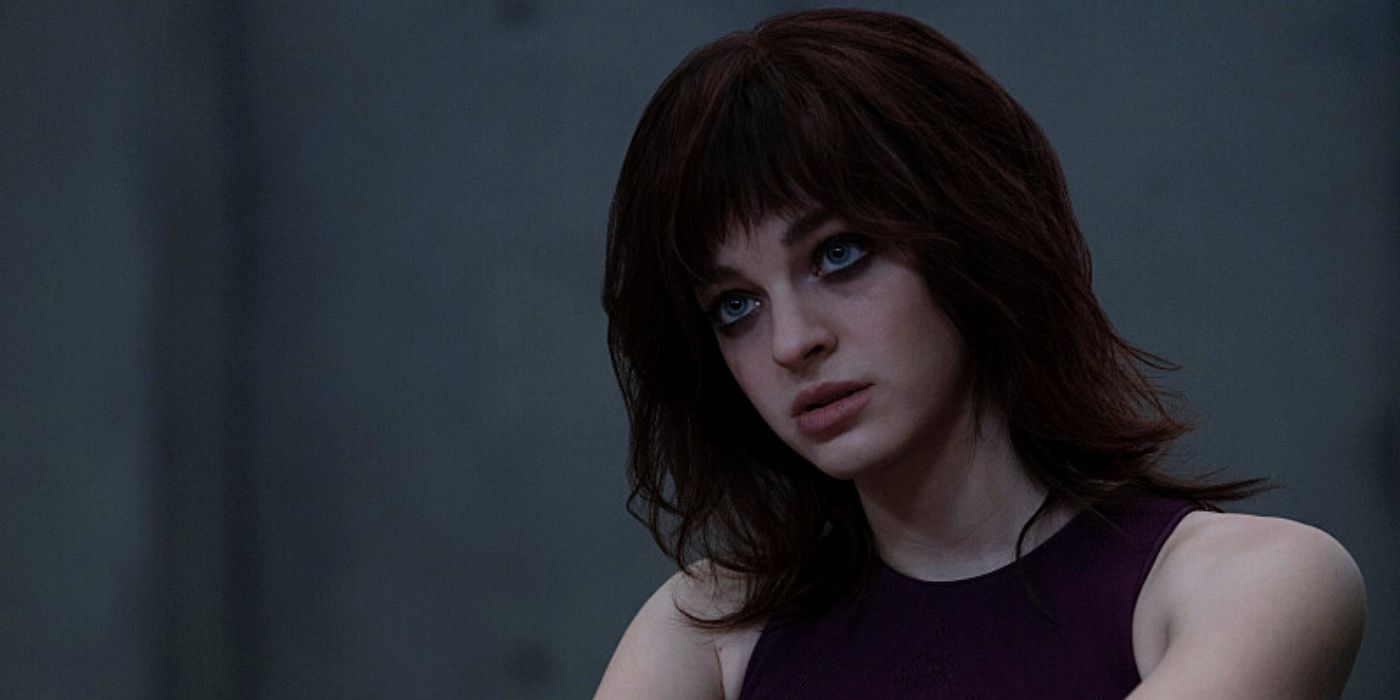 Duela (Olivia Rose Keegan) is potentially the greatest enigma in the series, at least if her character resembles that of the comics. Created by Bob Rozakis and Irv Norvick for the 1976 Batman Family #6, Duela is the daughter of the Joker, but her origin is murky. Over the course of her appearances in comics, she has also claimed to be the daughter of Catwoman, Harlequin, Riddler, Scarecrow, Penguin, and Two-Face. With an impressive list of the worst rogues in Gotham, it's certain that Duela's past is worth digging into, and with Harvey Dent (Misha Collins) playing a prominent role in the CW series, it's conceivable that his transformation to becoming Two-Face may be depicted and a potential connection with Duela.
Who Are Stephanie Brown and Brody March?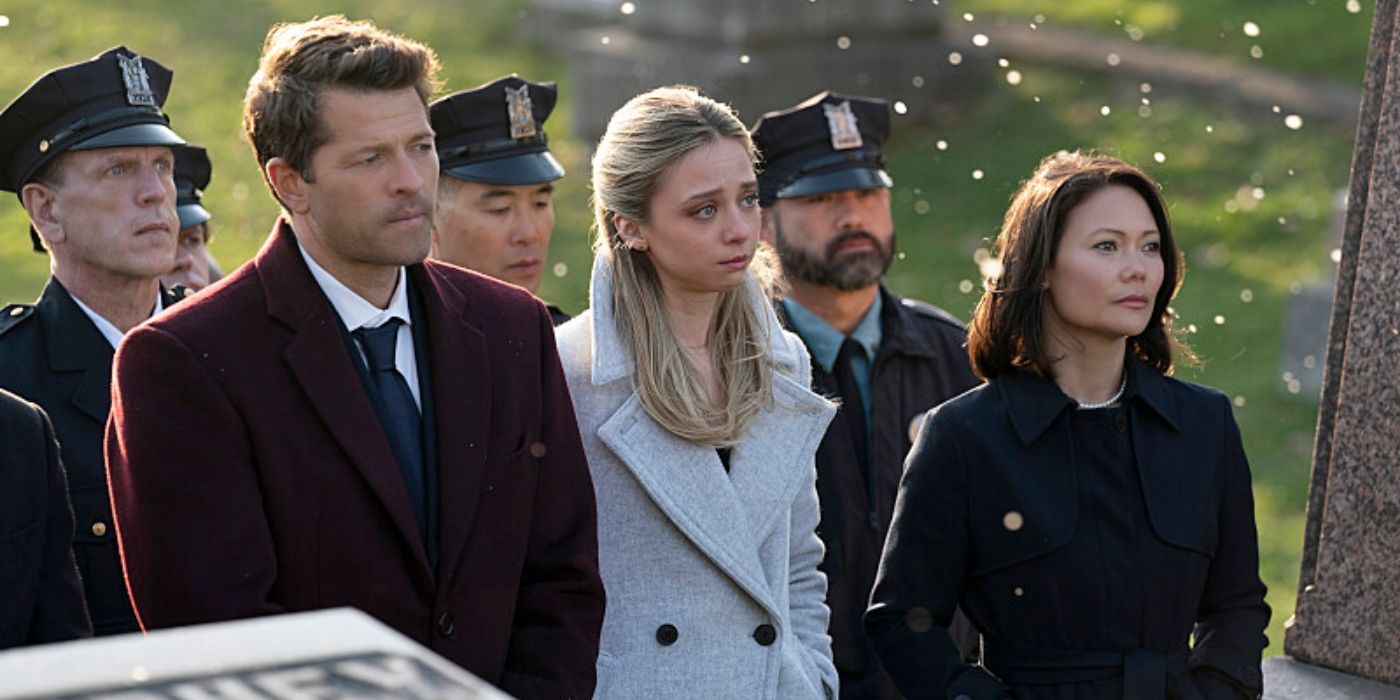 There are a couple of other characters worth noting that appear in the Gotham Knights series, primarily Stephanie Brown, AKA Spoiler, played by Anna Lore, and Brody March, played by Rahart Adams. Spoiler, the daughter of Cluemaster, is highly intelligent, having been raised surrounded by puzzles and brain-teasers. In the comics, she resented her father's villainous behavior and became the Spoiler in order to help Batman and the authorities capture him. She also later became Batgirl and worked closely with Tim Drake's Robin while the two were dating. The show hints at Stephanie's intelligence and a close relationship with Turner, which could see her join the Knights in their efforts to uncover the mystery — but Brody March appears to introduce potential complications to her involvement.
Brody, Turner, and Stephanie appear to navigate the same social circles and school, which could see a romantic triangle between them as Turner and Brody compete for Stephanie's interest. Brody is another original character for the series and one that may create even greater complications for Turner, as he is the son of Lincoln March. In the comics, Lincoln March claims to be the lost and forgotten son of Thomas and Martha Wayne, which would make Brody the biological nephew of Bruce Wayne, and legally a cousin of Turner's. This complicated familial relationship could play into the complexity of the series' mysterious premise and play out on screen as the Gotham Knights attempt to solve Bruce Wayne's untimely demise.