WWE 2k23 has more than 80 wrestlers to unlock. Some will take in-game cash, while others are won fighting classic match ups.
There are over 80 wrestlers to unlock in WWE 2K23. Many are unique champions, all with their own move sets. Others are classic skins offering a new look to someone already on the roster.
With more wrestlers, there are additional options against various online and local opponents. The fun becomes exponential when directly playing WWE 2K23 with friends. Still, unlocking everything is its own reward for diehard WWE fans.
Related: WWE 2K23: Every Available Locker Code (March 2023)
Wrestlers Unlocked Via Virtual Currency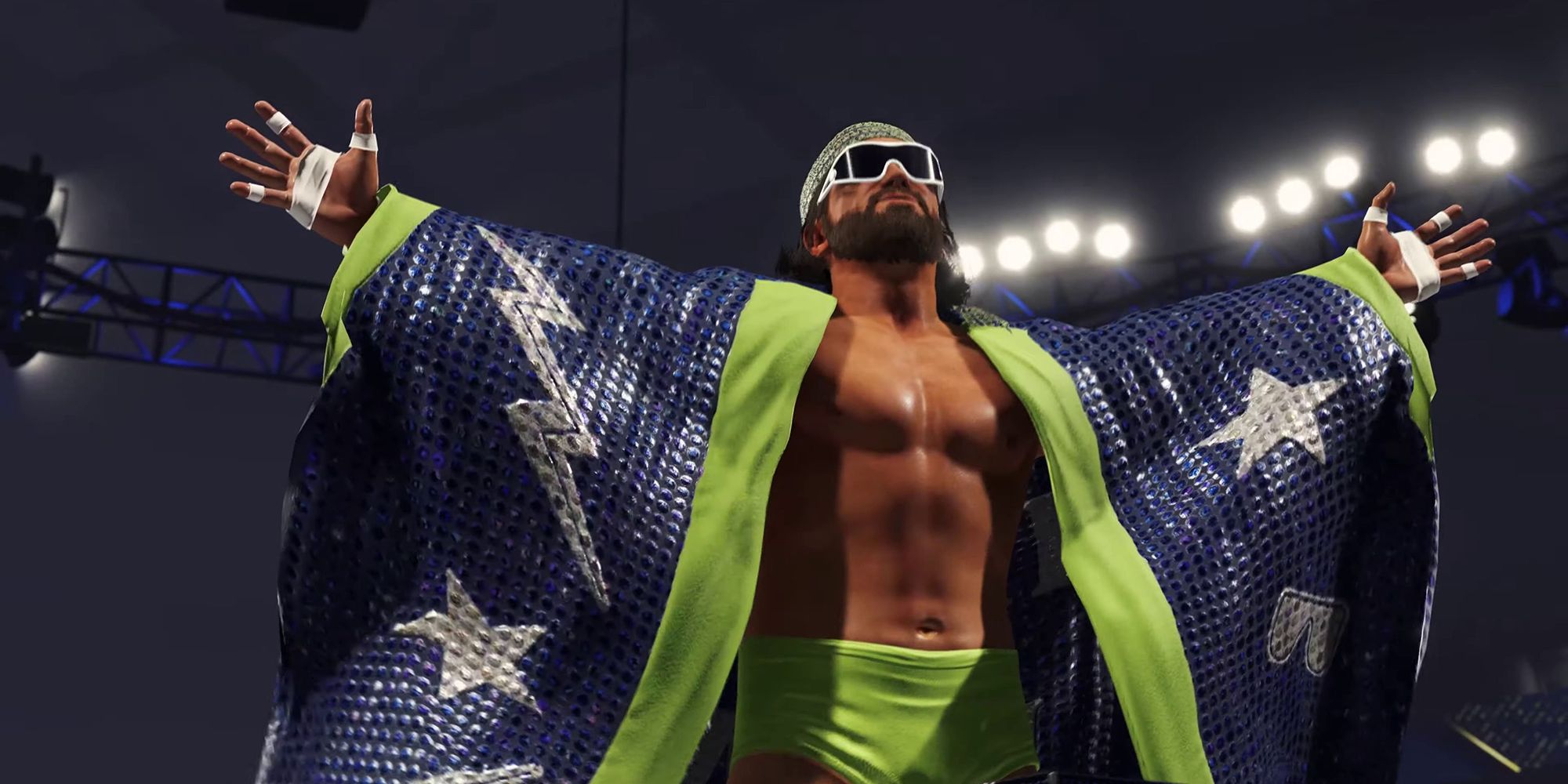 Most wrestlers are unlocked by spending Virtual Currency (VC). This in-game money is slowly gained by completing all sorts of match types in WWE 2K23. Each character costs 1,000 VC, for a total of 59,000 VC.
Deluxe Edition owners will instantly gain every one of these wrestlers by using the Supercharger optional item.
Andre The Giant
Batista
Beth Phoenix
Big Boss Man
Bobby "The Brain" Heenan
The Boogeyman
Booker T
Bret "The Hitman" Hart
Brie Bella
The British Bulldog
Cactus Jack
Chyna
Diesel
Doink The Clown
Eddie Guerrero
Eddie Guerrero '97
Eric Bischoff
Faarooq
Goldberg
Hulk Hogan '02
Jake "The Snake" Roberts
JBL
Jerry "The King" Lawler
Jim "The Anvil" Neidhart
Kane
Kane '08
Kevin Nash
Kevin Nash – nWo
Macho Man Randy Savage
Maryse
Nikki Bella
Razor Ramon
Rey Mysterio Jr
Rikishi
Rowdy Roddy Piper
Scott Hall
Scott Hall – nWo
Shane McMahon
Shawn Michaels
Shawn Micheals '05
Stacy Kiebler
Stephanie McMahon
Stephenie McMahon – Manager
Stone Cold Steve Austin
Syxx
Ted DiBiase
The Hurricane
The Rock
Triple H
Triple H – Manager
Trish Stratus
The Ultimate Warrior
Umaga
Undertaker
Undertaker '98
Vader
X-Pac
Yokozuna
Characters Unlocked Via MyRise and 2k Showcase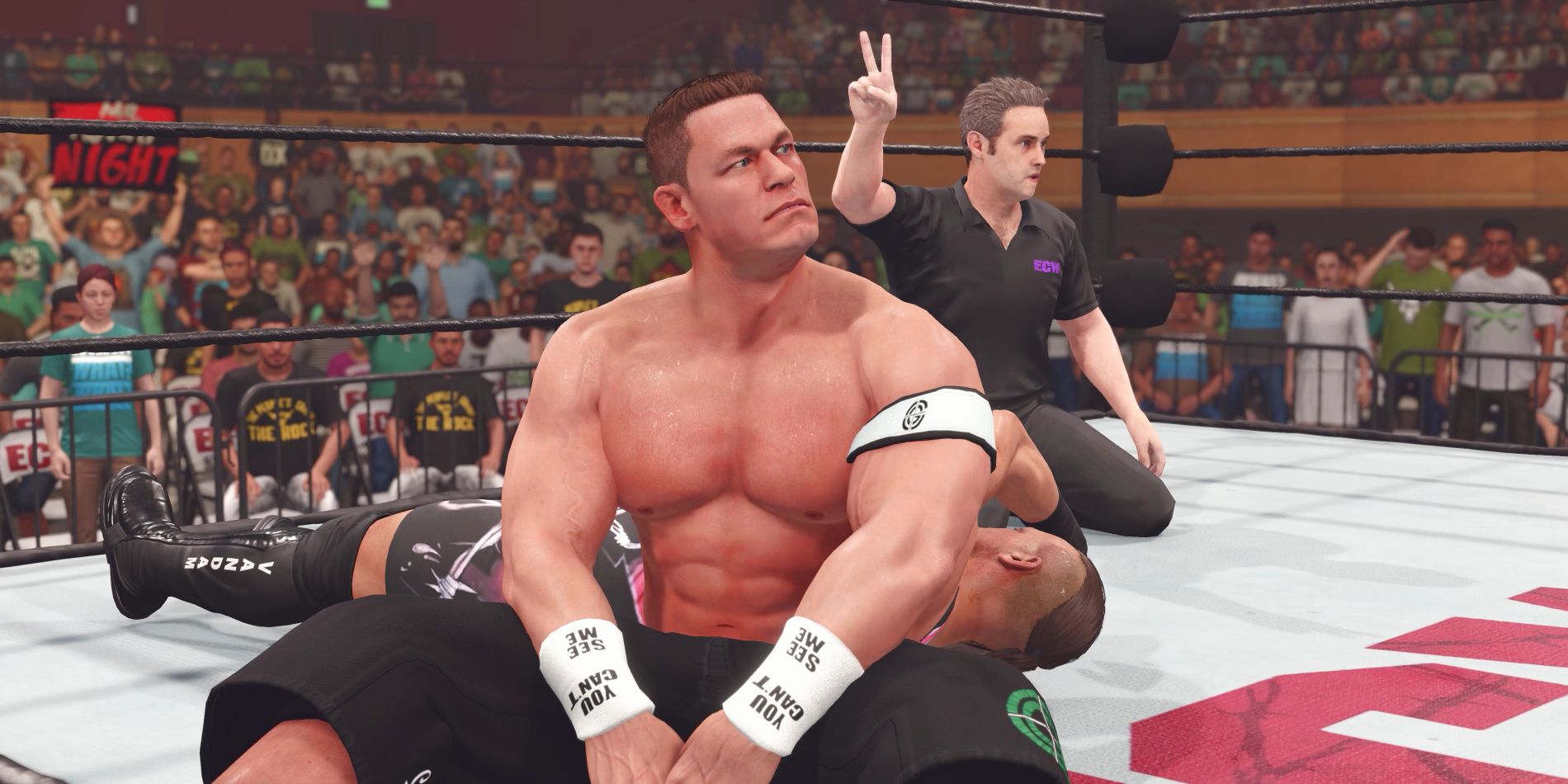 Other wrestlers are unlocked by playing through WWE 2K23's campaign and challenge modes. The amount of characters is less numerous than using VC, but don't require much grinding or the use of more expensive versions of the game. As seen in MKIceandFire's Youtube video, players will need to make some choices in MyRise, while 2K Showcase is more about beating a specific wrestler in a historic WWE match.
MyRise
| Wrestler | Condition |
| --- | --- |
| Mighty Molly | Create a custom female wrestler and finish "The Legacy" campaign |
| Jean-Paul Levesque | As a male wrestler, accept the message from Tavish to fight Jean-Paul and win. |
| Ezekiel | As a male wrestler, agree to help John Cena via social media |
Wrestles Unlocked Via 2K Showcase
The below wrestlers can only be unlocked via the 2K Showcase mode in WWE 2K23.
| Wrestler | Historic Match |
| --- | --- |
| AJ Styles | Summerslam '16 |
| Batista '08 | Summerslam '08 |
| Brock Lesnar '03 | Backlash '03 |
| Brock Lesnar '14 | Summerslam '14 |
| Bruno Sammartino | WrestleMania 38 |
| Edge '06 | New Year's Resolution '06 |
| Hulk Hogan | WrestleMania 38 |
| | SmackDown 02' |
| John Cena '03 | Backlash '03 |
| John Cena '06 | New Year's Resolution '06 |
| John Cena '09 | Hell in a Cell '09 |
| John Cena '12 | WrestleMania 28 |
| John Cena '14 | Summerslam '14 |
| John Cena '16 | Summerslam '16 |
| John Cena '18 | WrestleMania 34 |
| Kurt Angle '02 | SmackDown '02 |
| Lita '16 | SummerSlam '06 |
| Randy Orton '09 | Hell in a Cell '09 |
| Rob Van Dam '06 | ECW One Night Stand '06 |
| The Rock '12 | WrestleMania 28 |
| Roman Reigns '21 | SummerSlam '21 |
| Super Cena | Didn't See That Coming |
| Triple H '08 | Night of Champions '08 |
| The Undertaker '03 | Vengeance '03 |
| The Undertaker '18 | WrestleMania 34 |
More: WWE's Monopoly On Wrestling Games Could Be Broken By One Promotion
Source: Youtube/MKIceandFire
WWE 2K23

Franchise:

WWE 2K

Platform:

PlayStation 4, PlayStation 5, Xbox One, Xbox Series X/S, Microsoft Windows

Released:

2023-03-17

Developer:

Visual Concepts

Publisher:

2K Sports

Genre:

Sports, Wrestling

Multiplayer:

Local Multiplayer

Engine:

Proprietary 2K Engine

ESRB:

T

Summary:

WWE 2K23 is the next annual installment of 2K Games' iconic wrestling series, featuring an extensive collection of legendary superstars across NXT, Raw, Smackdown, and Legends throughout the company's legacy. Featuring John Cena as the featured wrestler, players will play through significant events in his 20+ year career and engage in fan-favorite matches in Wargames where players can do 3v3 or 4v4. Players can also collect and upgrade WWE cards to build and upgrade their favorite wrestlers in the MyFACTION mode.

Legendary Edition Available:

Deluxe Edition, Icon Edition

Mode:

Single-Player, Multiplayer