Warning: Contains SPOILERS for Home TeamNetflix's sports comedy, the Home Team movie, is based on a true story, but as with all true story films, the real-life characters moved on and the movie made certain story changes to heighten theatricality and improve the narrative flow. That said, some of the things that remain true about the movie may be surprising to some viewers. Home Team follows the events immediately after the 2012 season suspension of New Orleans Saints' head coach Sean Payton (Kevin James).
This was due to the scandal known as "Bountygate," in which Saints players were given bounties to purposefully injure opposing players that included Minnesota Vikings star veteran Brett Favre and Arizona Cardinals quarterback Kurt Warner. This scandal is why Sean Payton's net worth has been a hot topic among NFL fans. However, while these real figures in the Home Team true story play a central part in the story, there are elements to the drama that take liberties with the truth. The Home Team movie focuses on Sean Payton and his too-good-to-be-true story before he was brought back onto the Saints in the 2013 season.
Related: Why Adam Sandler's Best Comedy Movies Have Such Low Rotten Tomatoes Scores
Home Team's Take On The Bountygate Scandal Caused Controversy
Being the first NFL coach to ever be suspended for any reason, some believe Home Team glosses over the controversial Bountygate scandal too lightly. However, of all coaches to have serious scandals tarnish their career, like the "Spygate" and "Deflategate" scandals against Bill Belichick's New England Patriots, Payton had an especially unusual off-coaching story. For instance, while not being allowed to coach NFL football during his suspension, Payton returned to his family in Argyle, Texas, and coached his son's middle school football team, the Liberty Christian Warriors.
The all-star cast of Home Team portrays real people and events, although it's easy to believe that the film is more fiction than fact, as it's true that it plays fast and loose with certain elements of the Bountygate scandal, causing a fair amount of controversy. For example, the entire football team didn't all start collectively vomiting on the field after eating homemade "Super Logs." Nonetheless, there are plenty of shockingly true events from the Home Team movie, including some changes made to the story along with the present-day lives of the real main characters.
True – Yes, Sean Payton Really Did Coach His Son's Team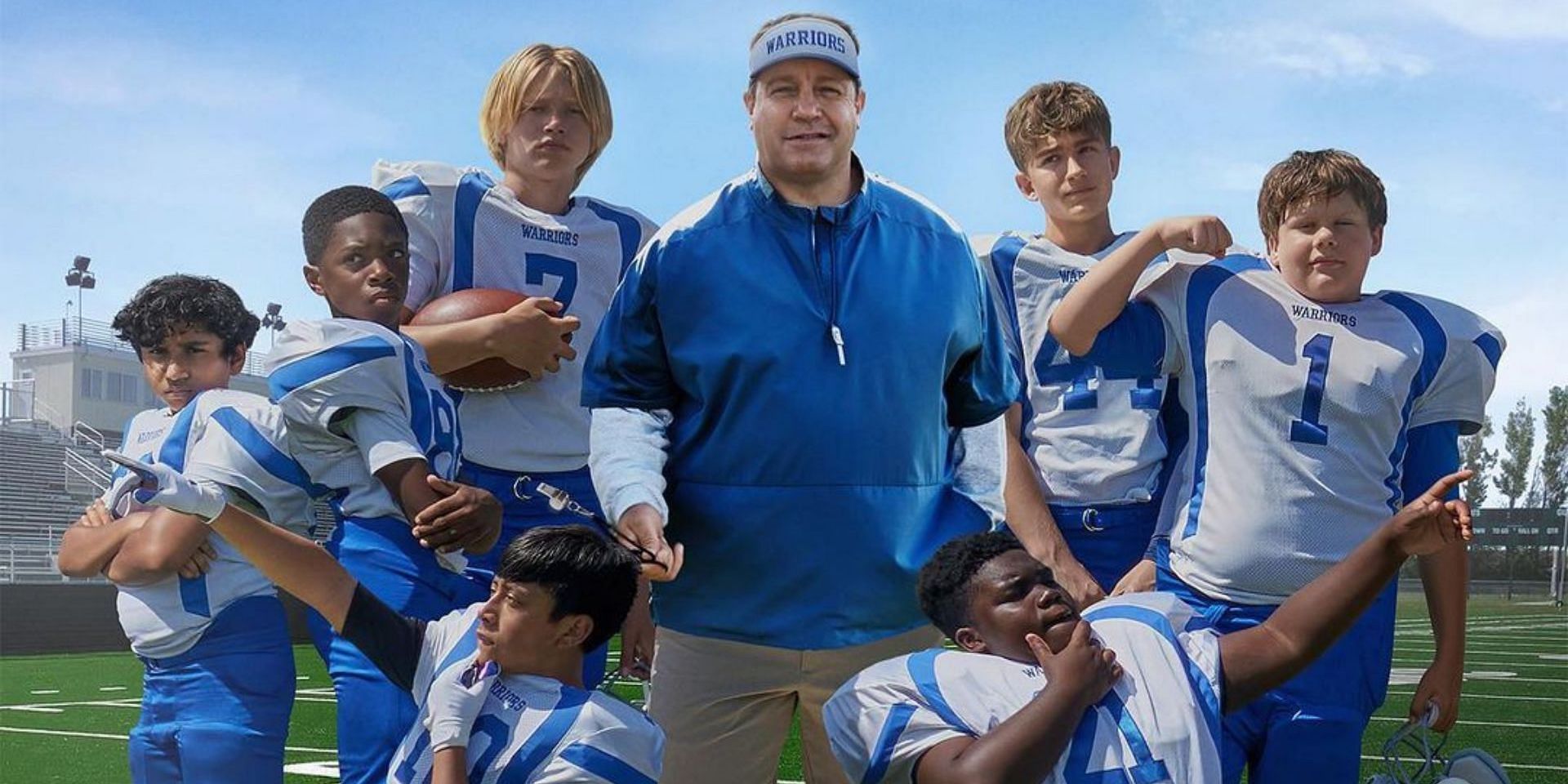 Lots of kids in football can claim that their dad is one of the coaches – but it's much less common for the coach to be a bonafide NFL celebrity. However, in this case, young Connor Payton benefitted both from a familial bond and some genuinely world-class coaching. Although the Bountygate scandal mention alone merits the Home Team movie a "true story" credit, the scarcely believable middle school football coaching connection makes much of the movie a genuinely true story – as opposed to something like the Coen Brothers' Fargo, for example.
Change – Ex-Wife's Husband and Coach Troy Lambert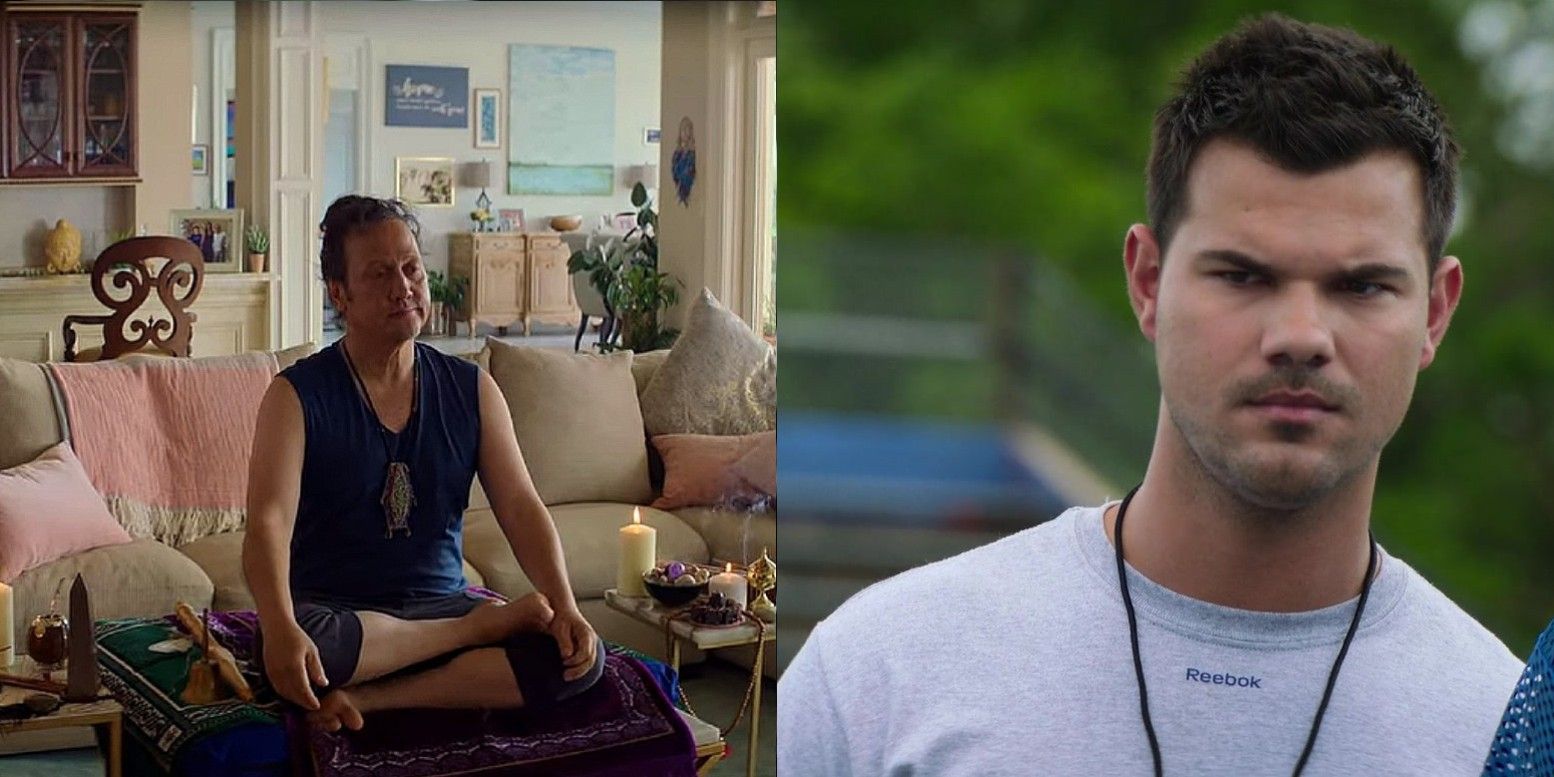 Beth Shuey did remarry to a man named Jamie, but no evidence indicates that he's anything like Rob Schneider's man bun-flaunting, transcendental meditating character. More notably, Payton and Shuey filed for divorce in June 2012, which is during Payton's suspension and when the Home Team movie takes place. The divorce wasn't finalized until 2014. Therefore, she wouldn't have been remarried during the movie's events. Rob Schneider is a longtime Adam Sandler collaborator, having worked on such Happy Madison movies as Deuce Bigalow: Male Gigolo and Grown Ups.
Related: How Kevin Can F**k Himself Disses A Kevin James Sitcom
Another notable character changed for the Home Team movie is Taylor Lautner's Coach Troy Lambert. Lautner's character is greatly inspired by Brennan Hardy, who coached the Warriors during the 2012 season with Payton while he was studying at Texas Christian University. On the other hand, there's no proof of Gary Valentine's Coach Mitch Bizone being inspired by any real-life Warriors coach. With the character's dependency to "coach juice," one can only hope.
True – Using Simplified Saints Plays for Son's Team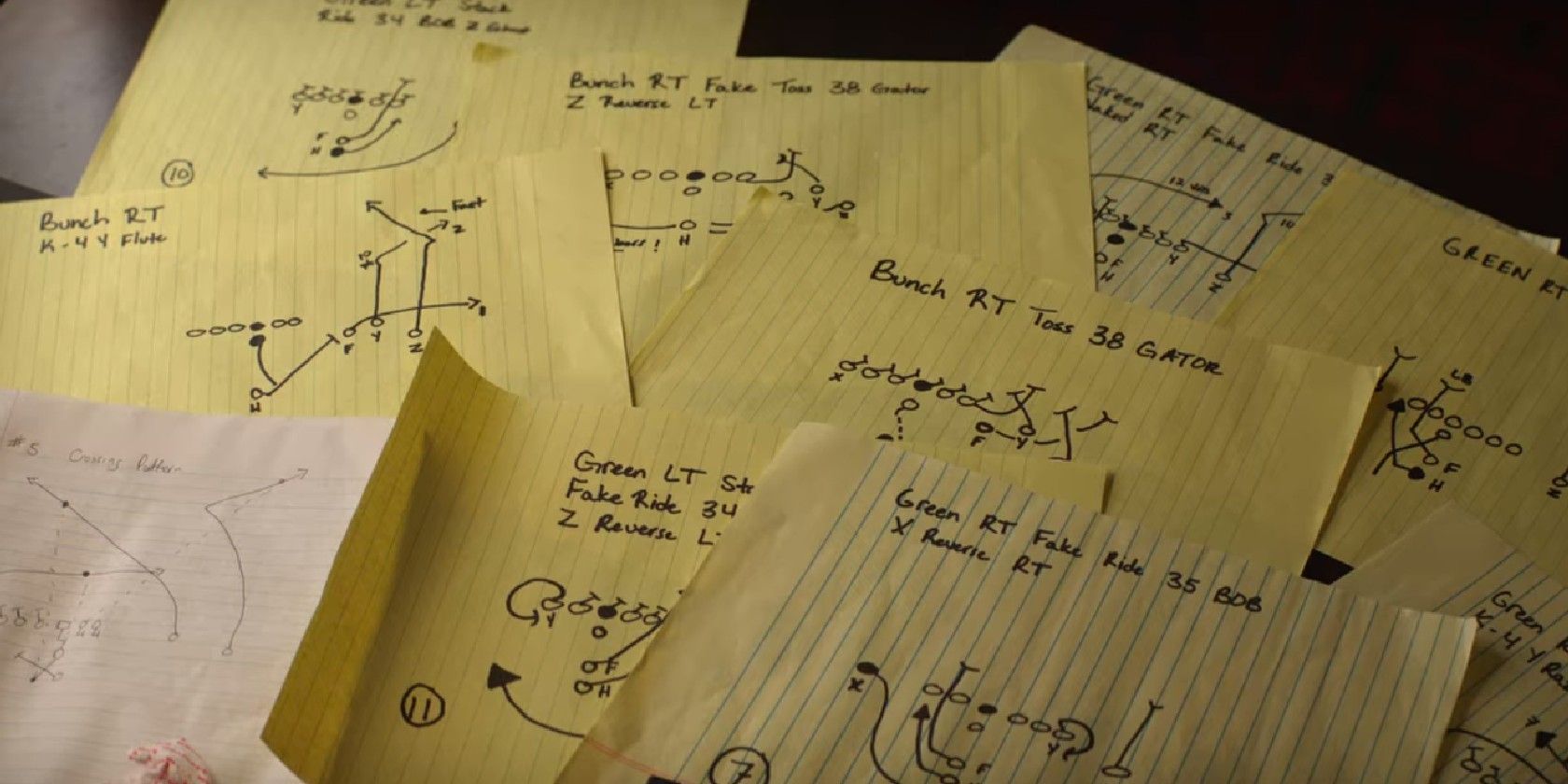 The Saints won the Super Bowl in 2009 with Sean Payton, which is all the more understandable that the kids in the movie are as excited as they are to receive real Saints playbook plays from their offensive coordinator. Even better is the fact that this is something that Coach Payton really did. If other football movies and shows like Friday Night Lights proves anything, it's the fact that football is king in Texas. Not only did the Warriors have Sean Payton's kid on their team to brag about, they could also use real Saints plays on the field – albeit, plays simplified for 12-year-olds.
Change – The Warriors Weren't As Bad As The Movie Makes Them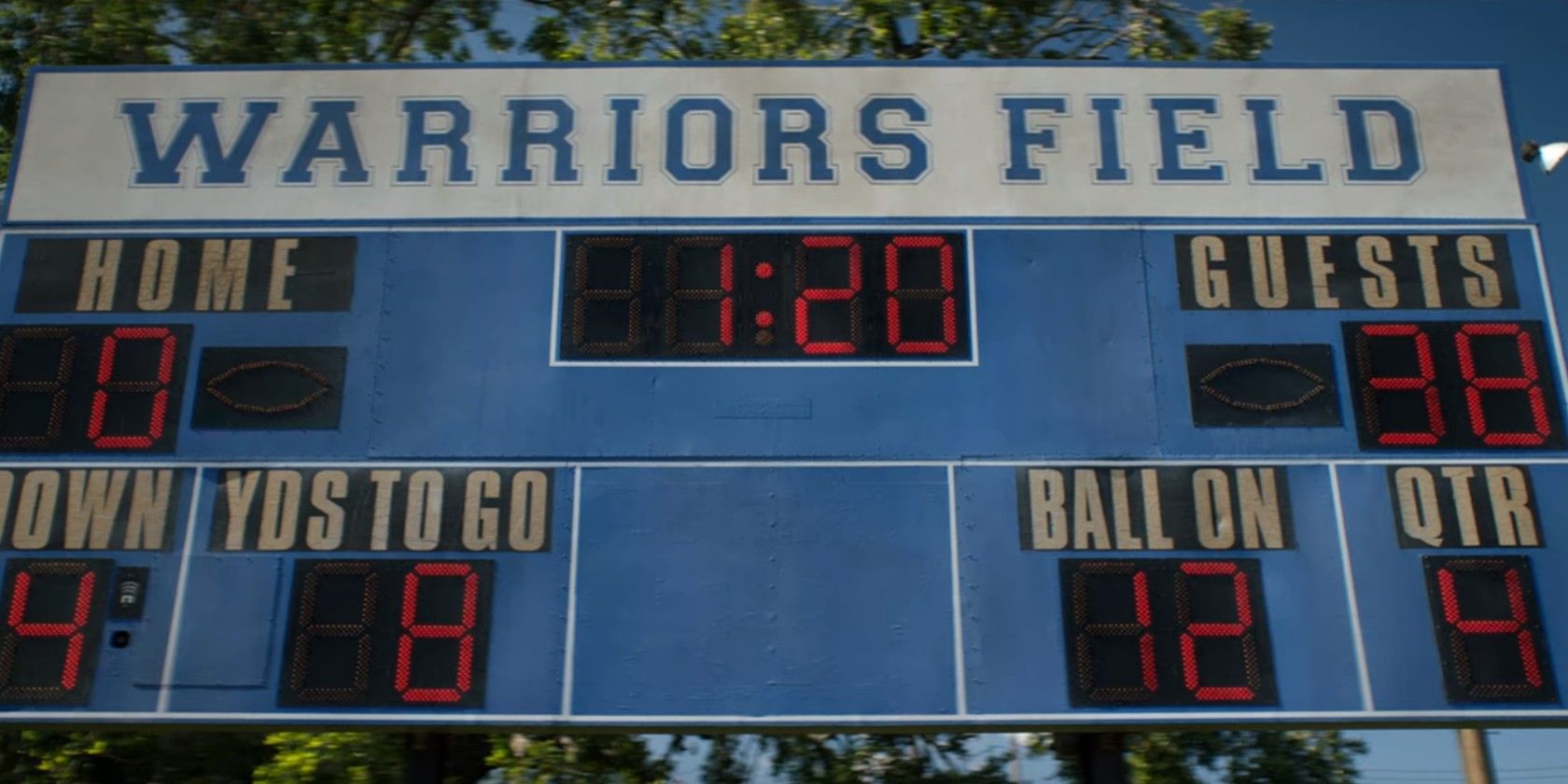 Movies need a conflict, which isn't provided with a dominating football team. In the Home Team movie, the Warriors celebrated for just putting something on the scoreboard with a "we got a touchdown" chant that reverberates throughout the film. Until Coach Payton arrives on the team, single-touchdown games turn into full-on wins that lead to a championship with the formidable Porcupines. It's a classic underdog story that's seen in sports comedies like Rebound and Dodgeball and a formula that nearly led to a Mighty Ducks 4 movie.
The real Liberty Christian Warriors weren't actually struggling that much. They were a pretty decent team, starting their season with a 30-0 win, but Sean Payton's arrival did cause them to improve dramatically. The team in the Home Team movie regularly shut the scoreboard off, which is something that really does happen in middle school football after a certain amount of points.
Related: Friday Night Lights: The Real-Life Footballer Jason Street Is Based On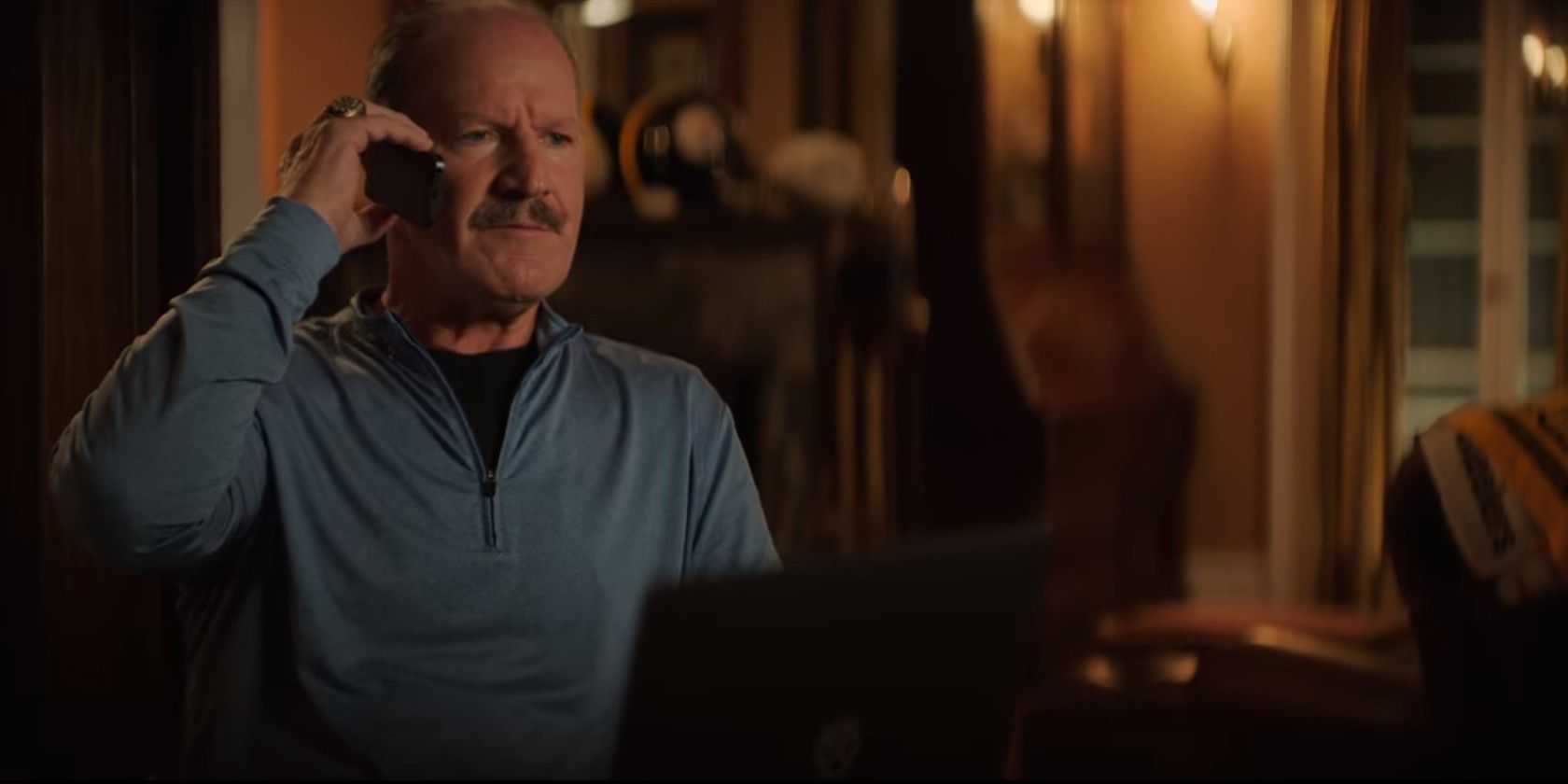 In what appears to be a comedic gag in the Home Team movie, Sean Payton calls former Pittsburgh Steelers' head coach Bill Cowher to help him with an old formation called a "single-wing" used by the rival Springtown Porcupines. The Porcupines were a real team that played against the otherwise undefeated Warriors in the championship game, and Sean Payton actually called up a former head coach for help. Also in real life, the Warriors narrowly lost the championship to the Porcupines.
Sandler-produced movies aren't averse to using celebrity cameos for laughs, with pro golfer Lee Trevino in Happy Gilmore being a classic example. However, Cowher's cameo is additionally used to represent Bill Parcells, Payton's mentor and the former head coach of the Dallas Cowboys, New York Jets, New England Patriots, and the New York Giants. Considering that Parcells is 80 years old and hasn't worked since 2010, he was probably not up for the Home Team movie cameo. Bill Cowher, however, is still working and is currently a football analyst for CBS Sports' NFL Today.
Change – Sean Payton's Daughter Isn't In The Film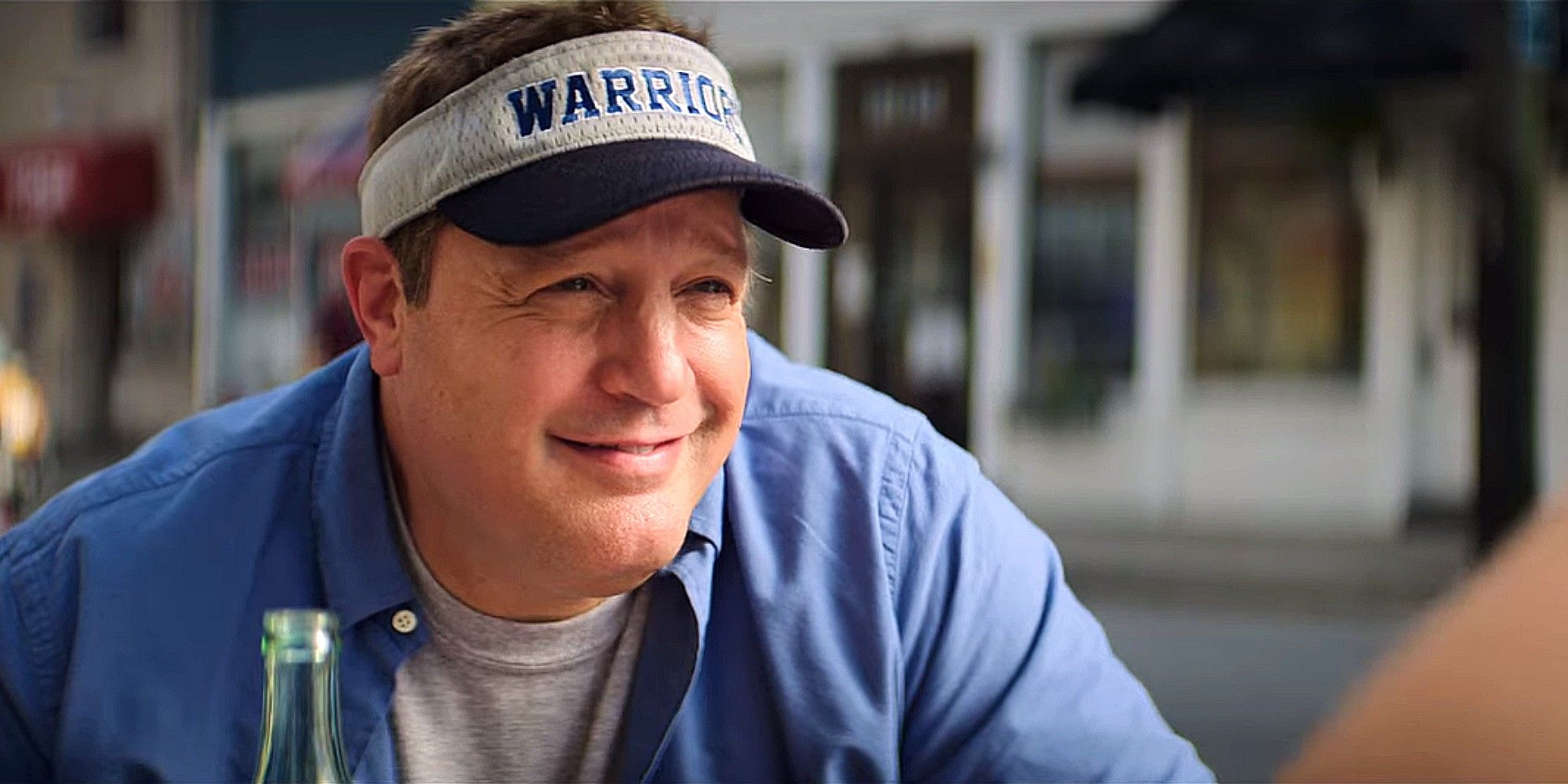 The Home Team movie shows Sean Payton returning to his ex-wife and son, played by Jackie Sandler and Tait Blum, respectively. Missing from the picture, however, is Payton's daughter Meghan. True story portrayals sometimes remove characters if they're not relevant to the narrative. At 24 years of age, Meghan Payton is a sports reporter based out of Los Angeles for Chat Sports.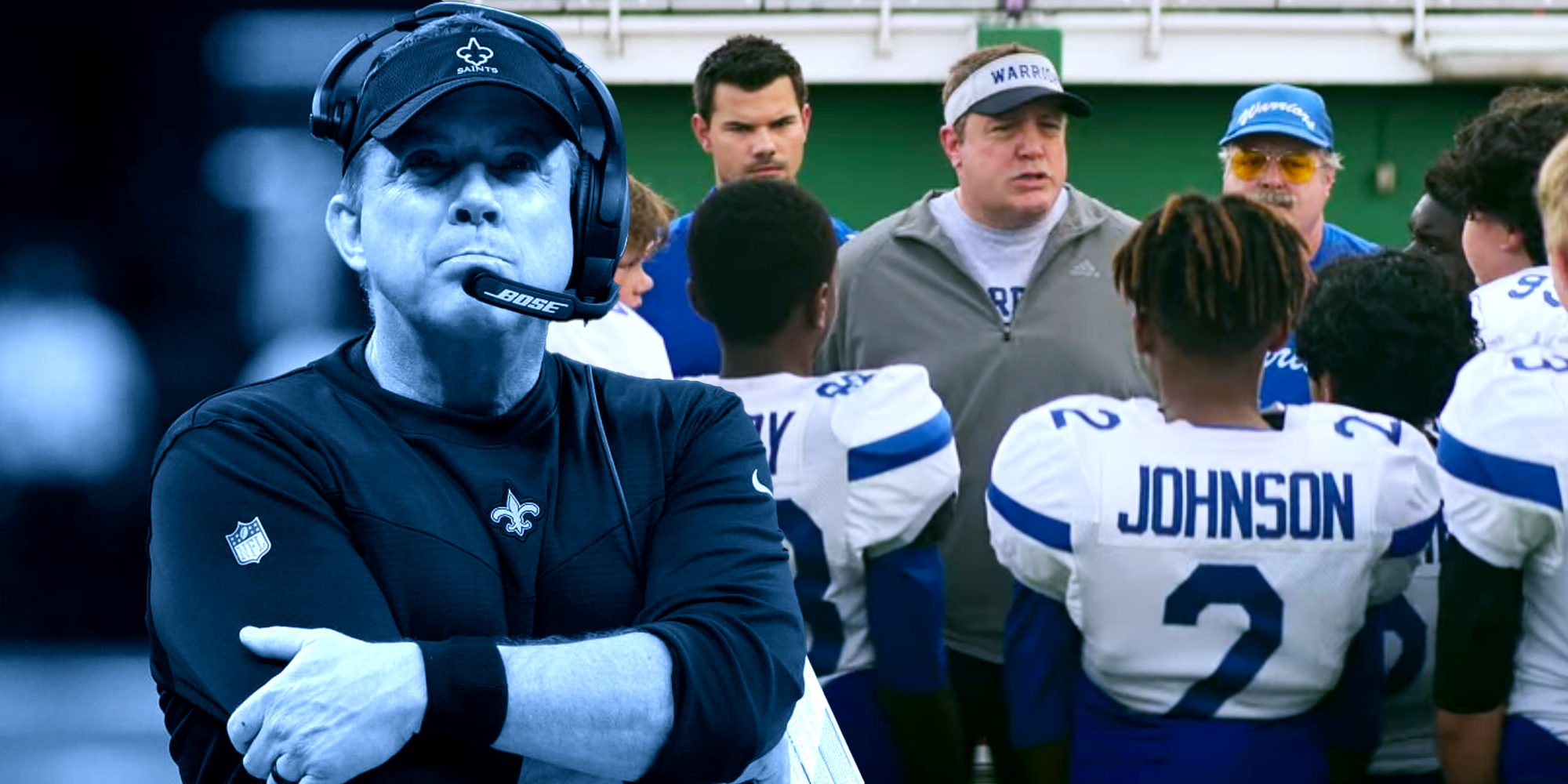 While Kevin James wants to join the Twi-Dads fan club after working with Twilight's Taylor Lautner, the real-life Sean Payton announced on January 25, 2022 that he will be stepping out as the Saints head coach. Since there's no word on who he'll coach next, sources are treating the announcement like a retirement. However, Payton wants to avoid that word, claiming that he still sees himself doing things for football. Amusingly, Kevin James and Sean Payton put out a hoax "retirement pact" that suggested he'd retire when the movie came out to boost promotion.
Related: Home Team Proves Happy Madison's Netflix Movies Need Adam Sandler
Now – What Connor Payton Is Doing Today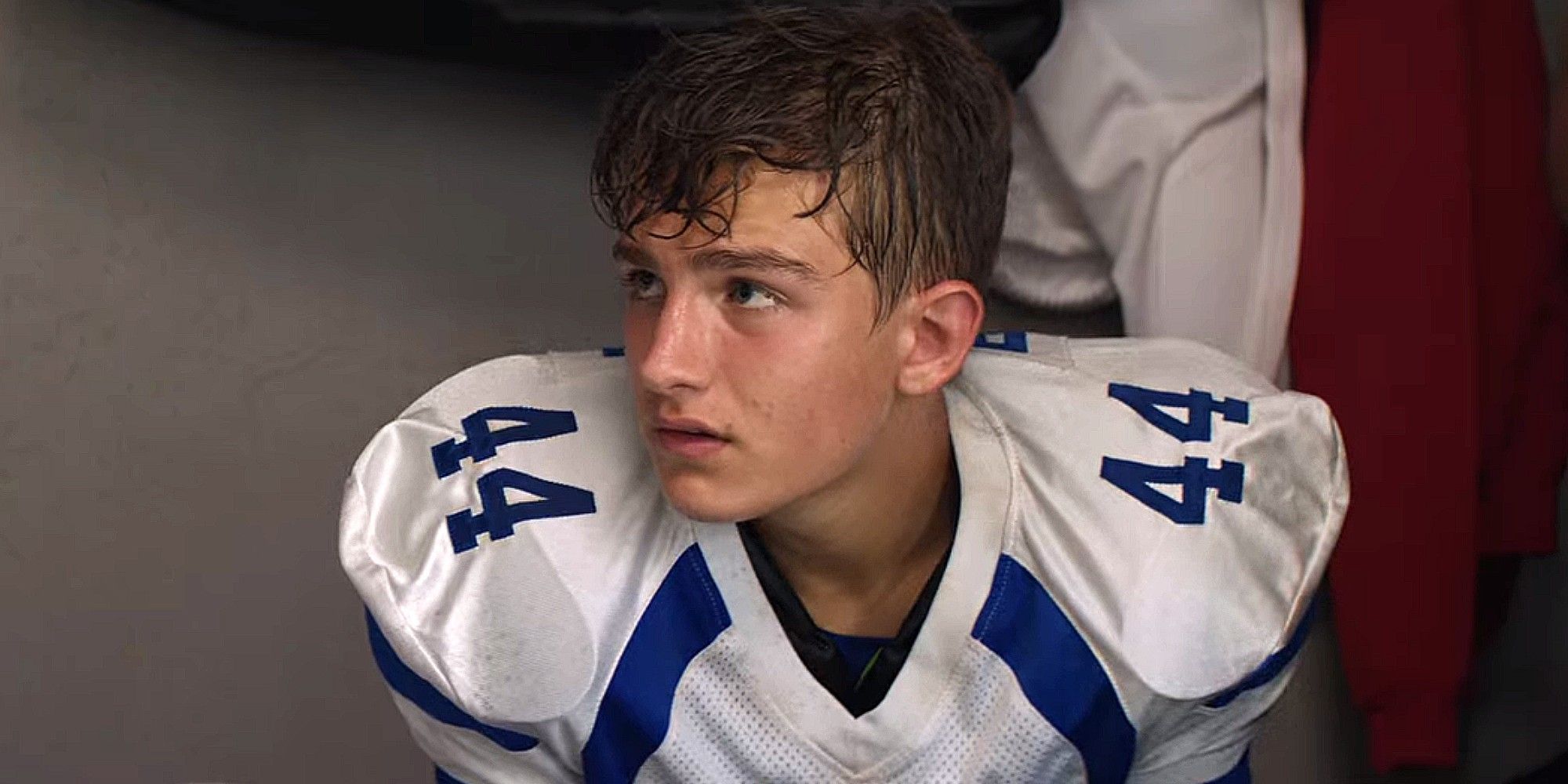 Connor Payton is now 21 years old. Not much is made public about his life, but sources indicate that he's attending Texas Christian University. He's still on good terms with his dad and has spoken up about Payton's retirement announcement. The Home Team movie is boosting his name up, but he's otherwise living a normal life.
What's Sean Payton's Net Worth?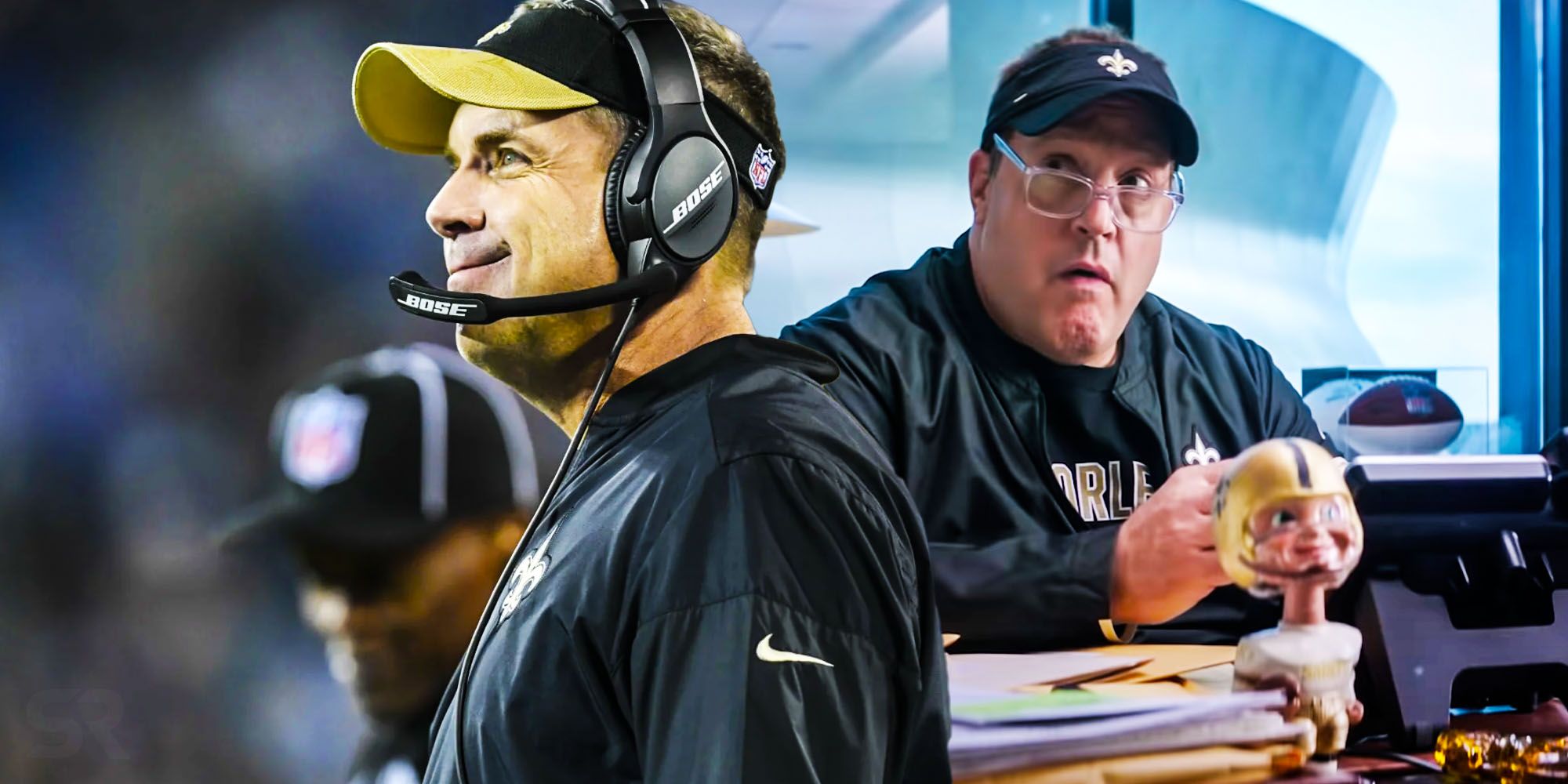 Sean Payton, who appears in the Home Team movie as Lionel the janitor, has an estimated net worth of over $24 million, which is based on his former role as the head coach of the New Orleans Saints, a contract that reportedly saw Payton earning around $13 million per year. Indeed, this is a conservative estimate as Payton terminated his New Orleans Saints contract even though it's slated to last until 2024. If Payton is willing to walk away from a job that would earn close to $40 million, he is likely already sitting on a fortune.
Moreover, considering how any other NFL team can offer to increase Sean Payton's net worth by around $10 million per year, yet Payton is stepping away from football anyway, it would seem that he is truly done with the NFL. That said, considering how Sean Payton's the Home Team movie role was a well-received cameo, it wouldn't be surprising if the former coach appears in more Adam Sandler movies in the future. As Payton is still a highly respected NFL coach, there's still a small chance that he changes his mind and comes back to the NFL, which would be a boon for whichever team manages to snag him.
How Kevin James Became Sean Payton – In His Own Words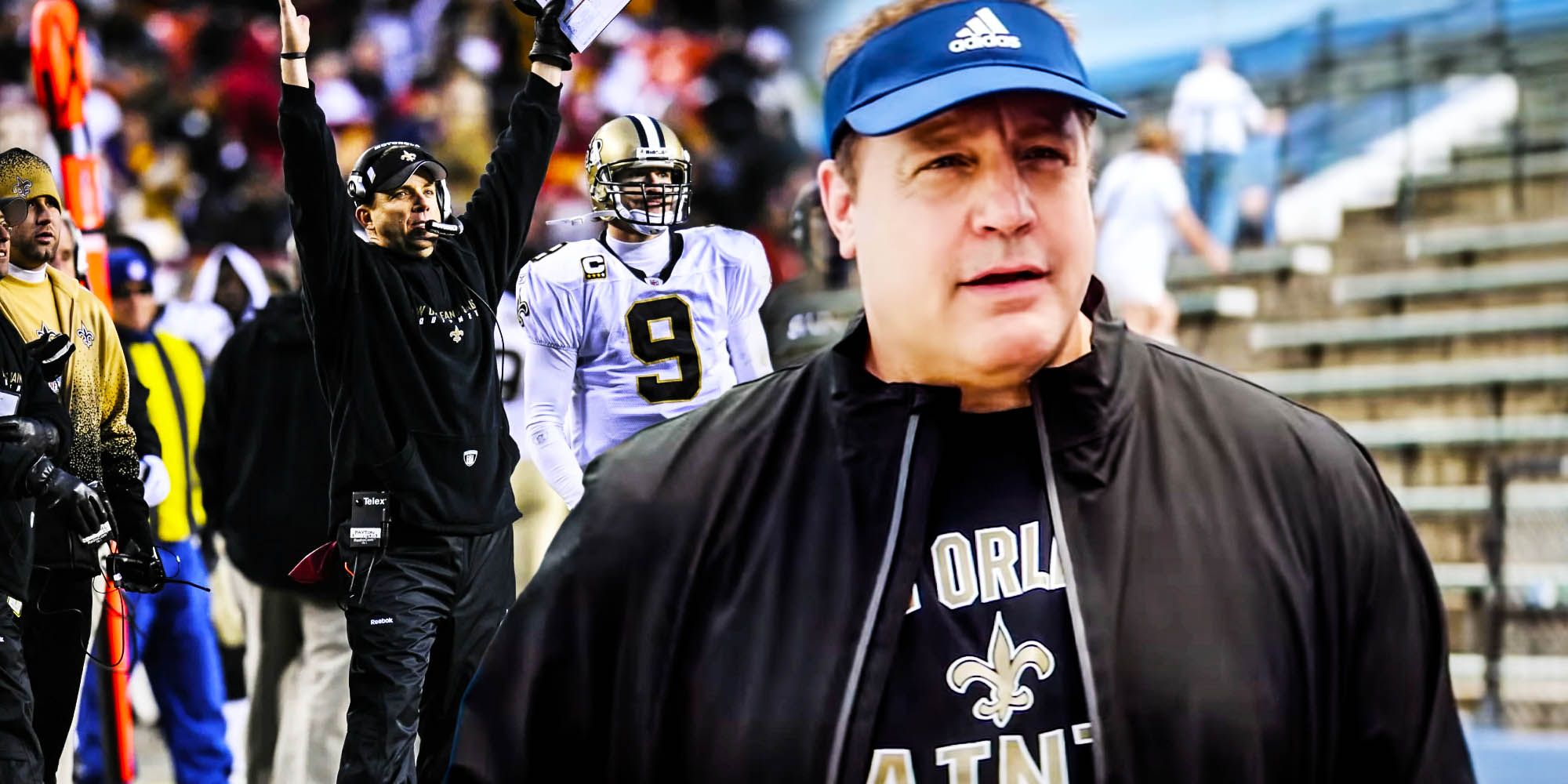 As previously mentioned, King of Queens and Grownups actor Kevin James stars as the real-life figure Sean Payton in the Home Team movie. According to The Ringer, Kevin James was completely unaware of the Bountygate scandal, despite being a lifelong Jets fan, and Payton's involvement until being asked to play Payton in the Home Team movie. Luckily Payton himself was on board with the movie, something that James refused to take part in if he wasn't. Payton and James met up a handful of times in New Orleans before filming the Netflix movie Home Team, where the actor got to see the drafting process in real-time at the Saints facility.
Related: One Dark Thriller Proves Adam Sandler Has Held Kevin James Back
According to James, the actor had to wear a hairpiece so he "looked like Sean" and spent time focusing on the coach's mannerisms. For James, the hardest part of Sean Payton's character to nail down was the accent, with James commenting, "The accent was the toughest because it's all over the place. There's definitely a little drawl there, but it comes in and out, and it's just hard to pinpoint where he is exactly from." The physical transformation that Kevin James had to go through to portray Sean Payton in the Home Team movie may not have been all that drastic, but it was hard work nonetheless.
More: American Underdog True Story: What The Movie Changed