The Mandalorian Reveals What The Canceled Rangers Of The New Republic Spinoff Could Have Been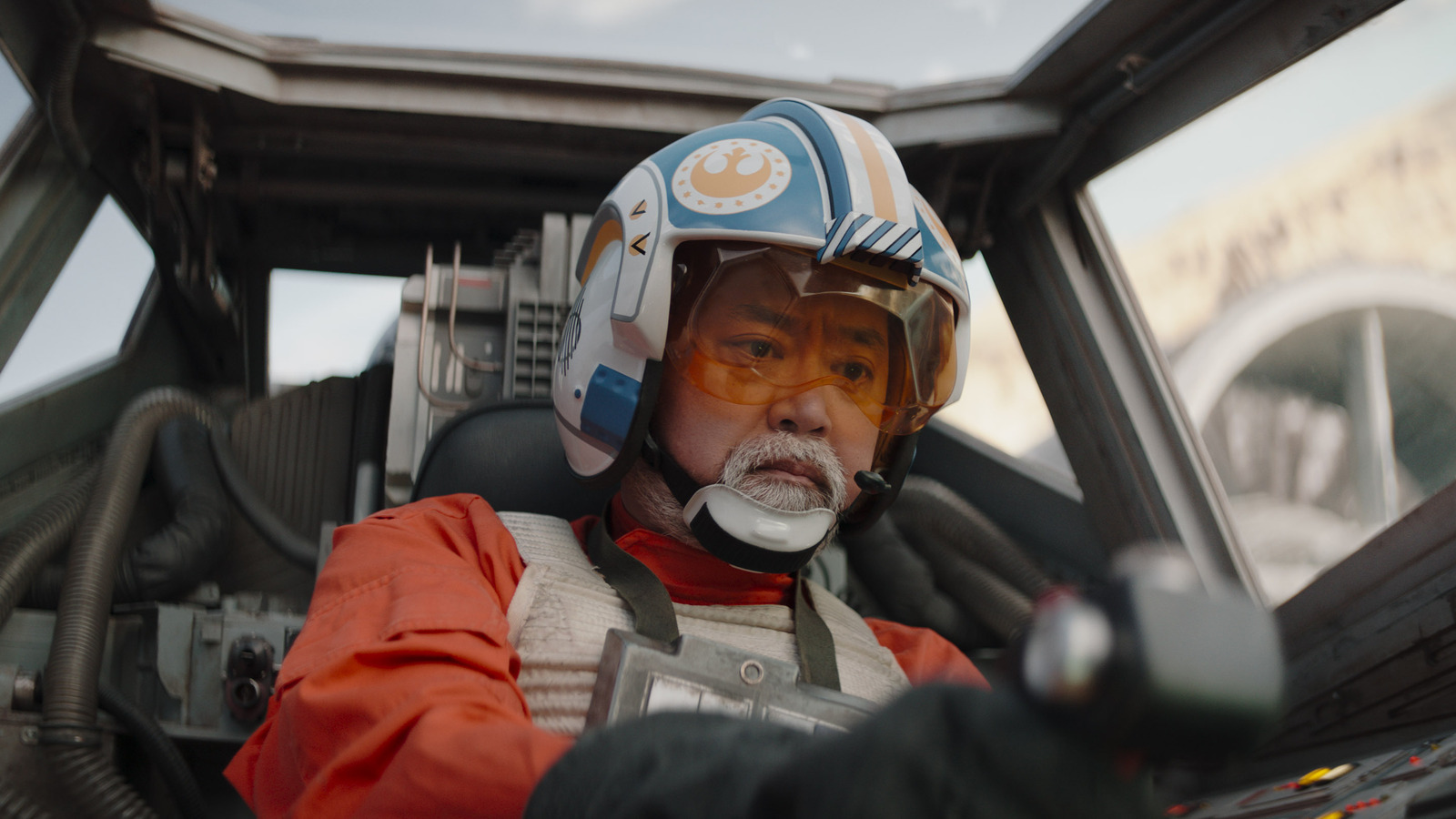 In a better world, Disney and Lucasfilm would've originally cast a much less vitriolic (and, dare I say it, slightly more talented) actor than Gina Carano as Cara Dune, the ex-Rebel soldier featured in the first two seasons of "The Mandalorian" who was meant to lead "Rangers of the New Republic." In light of her terribly offensive comments, the studios made the wise choice to part ways with her entirely and cancel any plans for her spin-off series. But while all that storytelling potential seems to have been squandered, "The Mandalorian" might have repurposed some of that original concept into its latest episode.
The indications of what this spin-off could've been start when we visit Carson Teva in a ramshackle bar populated by other former Rebels and now-current Rangers of the New Republic. Alerted to the message sent by Greef Karga, Teva happens to be the one to spring into action in honor of their past shared history. But it's easy to imagine an entire series where Dune, Teva, and other do-gooder adventurers respond to distress calls scattered throughout the galaxy, operating as the law people of the Wild West — an apt comparison in an episode featuring pirate kings and other criminals running roughshod in a chaotic, post-Empire galaxy.
While Teva's rescue efforts get caught up in the muck of New Republic politics, stonewalled from helping because of petty bureaucracy, that only makes the prospects of a ragtag and technically law-breaking group of renegades acting in the best interests of the defenseless all the more exciting. Without the help of the New Republic government and free to choose their own missions, I for one would've been on board with the "Star Wars" version of Ethan Hunt and the Impossible Mission Force.