Ana De Armas Gets Spicy And Multilingual On A Satisfying Spring Saturday Night Live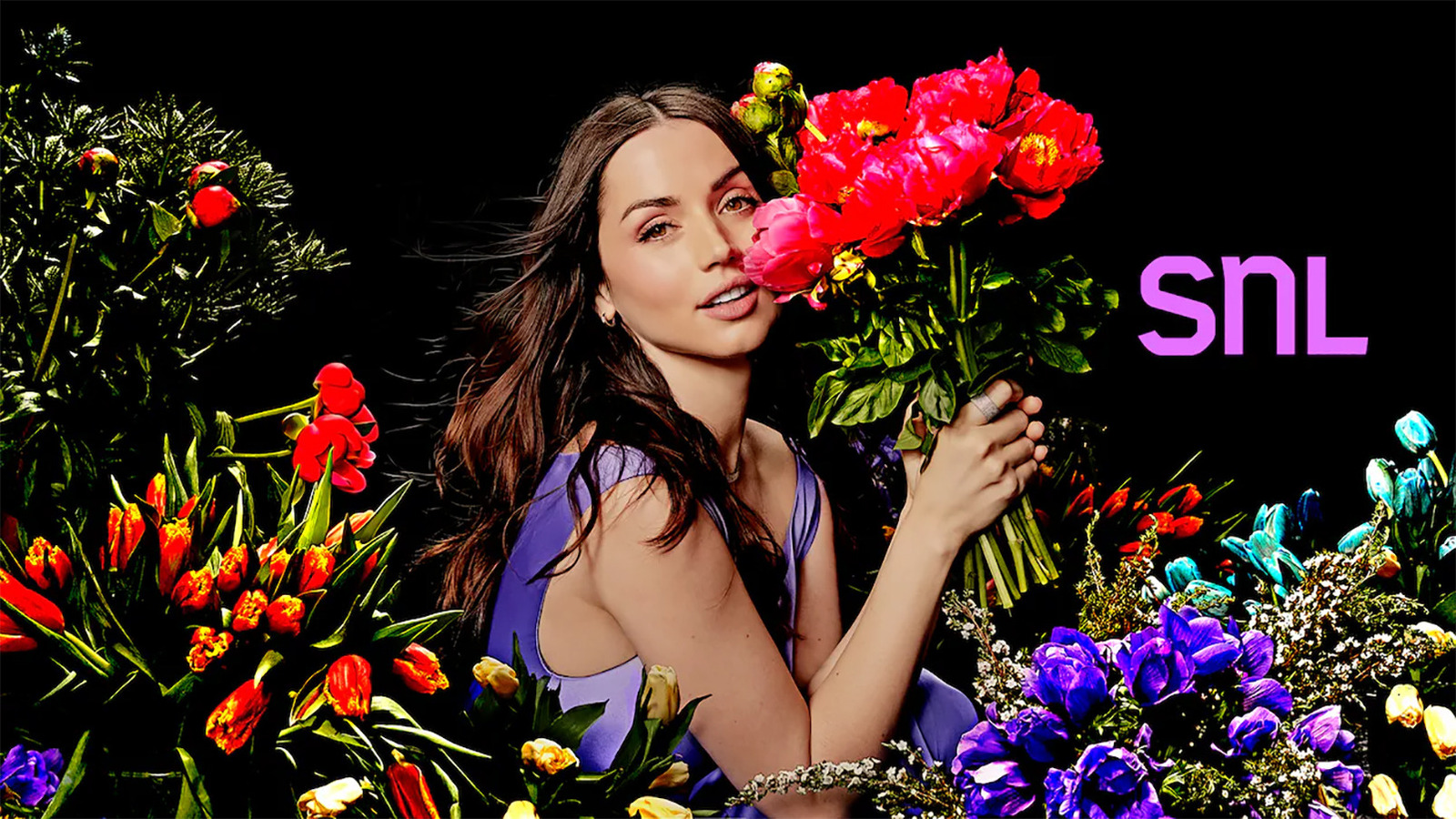 Though this episode wasn't one of the best of the season, it was fairly consistent in comedic quality, even if there were a few moments that fell flat. 
Album Recording Session – Technically this is a recurring bit, but there's enough variation that it doesn't always feel like it. More often than not, it's the host playing themselves while doing a voiceover role for an animated movie. Other times, it's been a video game sound recording session that goes off the rails. In this case, we've got Ana de Armas and Ego Nwodim as two hype girls on a new rap song produced by Young Spicy (Devon Walker). Basically, they're looking for some filler lines to make him sound cool, but the two ladies keep venturing into embarrassing territory, such as the fact that he might be illiterate, lives in a gross apartment, drives a 2001 Toyota Corolla, and may have gotten someone pregnant. The standout here is de Armas, who not only has a perfect look, but makes great use of chewing gum and stylishly stuttering the inadvertent insults, all while being rather sexy. Good stuff!
American Girl Doll Movie Trailer – Following in the footsteps of the recent "Barbie" trailer, the beloved American Girl dolls are also getting their own live-action movie. Of course, this one isn't nearly as fun as Barbie's world, because most of the American Girl dolls have tragic backstories among historical moments, and a lot of them outlived their parents. This is a good, old-fashioned parody that makes great use of the legacy of American Girl dolls and the sizeable "Saturday Night Live" cast. 
Spanish Class – On top of bringing a little Spanish to the top of her monologue, Ana de Armas and Marcello Hernandez teamed up to make Mikey Day look like a real gringo in this Spanish class sketch. Day does a fantastic job of speaking Spanish in the whitest way possible, and even though the premise is rather simple, it's Day's overly white bread personality and overwhelmed demeanor that lets it land pretty firmly. However, I will admit that I'm not the biggest fan of the ending, which felt more like an "All That"-style excuse for a shoehorned cameo by musical guest Karol G. And yes, de Armas and Hernandez are both speaking real Spanish, but they're not sneaking anything silly in there. It's all relevant to the conversation happening in class. 
Dog Acting School Commercial – If there was a bad sketch this evening, then it's probably this one (though an argument could be made for the Nail Salon sketch too). But even this one ended up staying away from being downright terrible simply because of the comedic use of the some very good dogs. Well, they were mostly good dogs, even though they weren't exactly doing what "SNL" needed them to do. At the same time, bringing in animals like this and having them miss their marks and get distracted is what ends up bringing more laughs than what's on the page. In this case, the funniest part was a dog totally bailing on a bit where it was supposed to eat spaghetti out of Chloe Fineman's mouth, but it wanted nothing to do with that gag. So cute dogs saved this sketch, and it's kinda hard to be mad about that.