Picking out the best Nicolas Cage movie can be fairly challenging, given the fact that the Hollywood star has starred in a diverse array of films of varying merit. Nothing short of a cultural tour-de-force, Nicolas Cage has managed to acquire a dedicated cult following over the years, whilst winning various accolades including an Academy Award, Screen Actors Guild Award, and Golden Globe. However, when it comes to Cage, a string of offbeat roles granted him a bad movie streak. Seminal among these is Deadfall, Left Behind, and Pay The Ghost, among which the first two can be deemed as downright unwatchable.
Having said that, it is important to acknowledge that Cage is no stranger to portraying strong, complex characters, as evidenced in his revenge-fueled, yet pathos-inducing rendition of Red in Panos Cosmatos' heavy metal valentine, Mandy. Underwhelming performances aside, there is a plethora of Cage films that deserve praise and consideration, maybe even a reconsideration in terms of their character analysis and overarching merit. When it comes to the best Nicolas Cage movie, the choices come in all shapes and sizes.
96
Deadfall (1993)
Holding a 0% rating on Rotten Tomatoes, Christopher Coppola's Deadfall has been deemed a shallow attempt at mimicking the noir genre, as everything ranging from the plot and the characters can only be described as abysmal. Deadfall is a unique crime drama about con artist Joe Donan (Michael Biehn), who, after the death of his father, attempts to find a lookalike in order to carry out a sting operation. Cage plays the character of Eddie King, a role he would reprise in the 2017 film, Arsenal, which also bombed critically due to the clichéd nature of the narrative.
95
Left Behind (2014)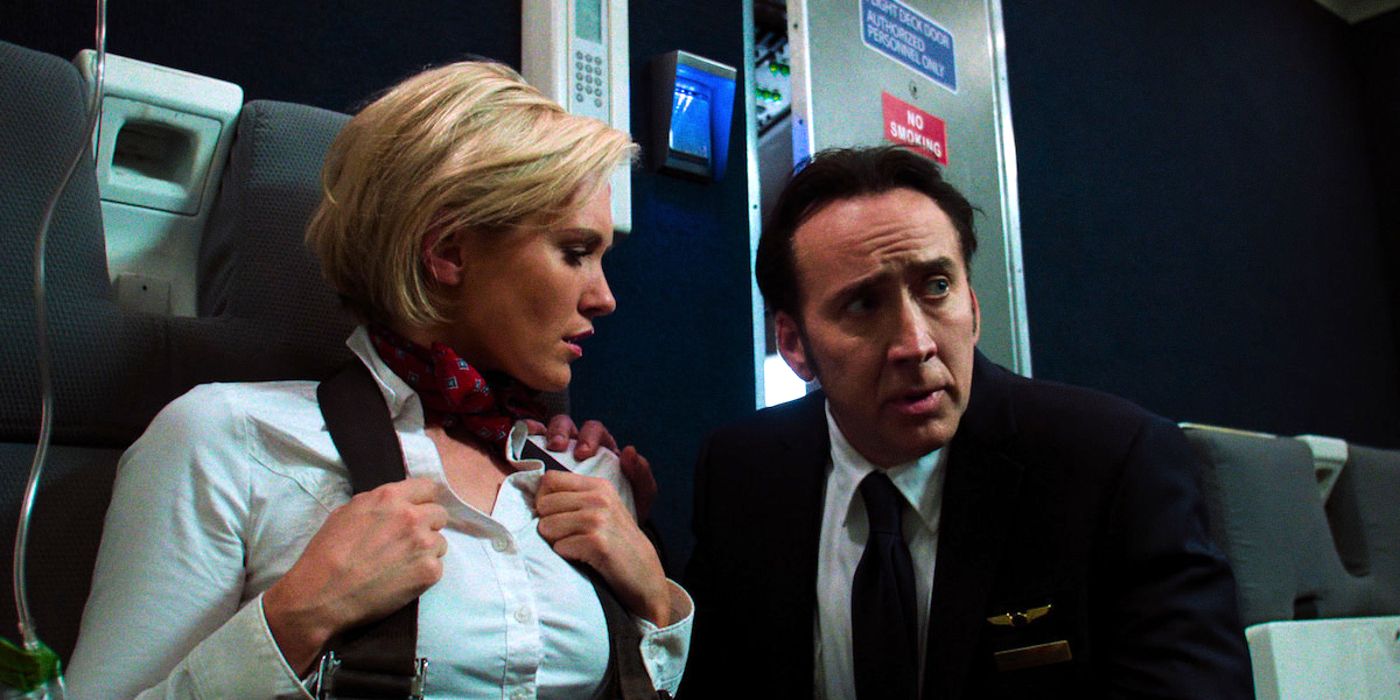 Directed by Vic Armstrong, Left Behind is based on the eponymous novel by Tim LaHaye and Jerry B. Jenkins, and stars Cage, Chad Michael Murray, Nicky Whelan, and Lea Thompson. Left Behind has been bashed by critics and audiences alike, mostly due to the wide range of wooden performances, atrocious script, and overwrought pacing. Needless to say, Left Behind can be counted as one of the many films that have lent a considerable blemish to Cage's once-flourishing and commendable filmography.
94
Grand Isle (2019)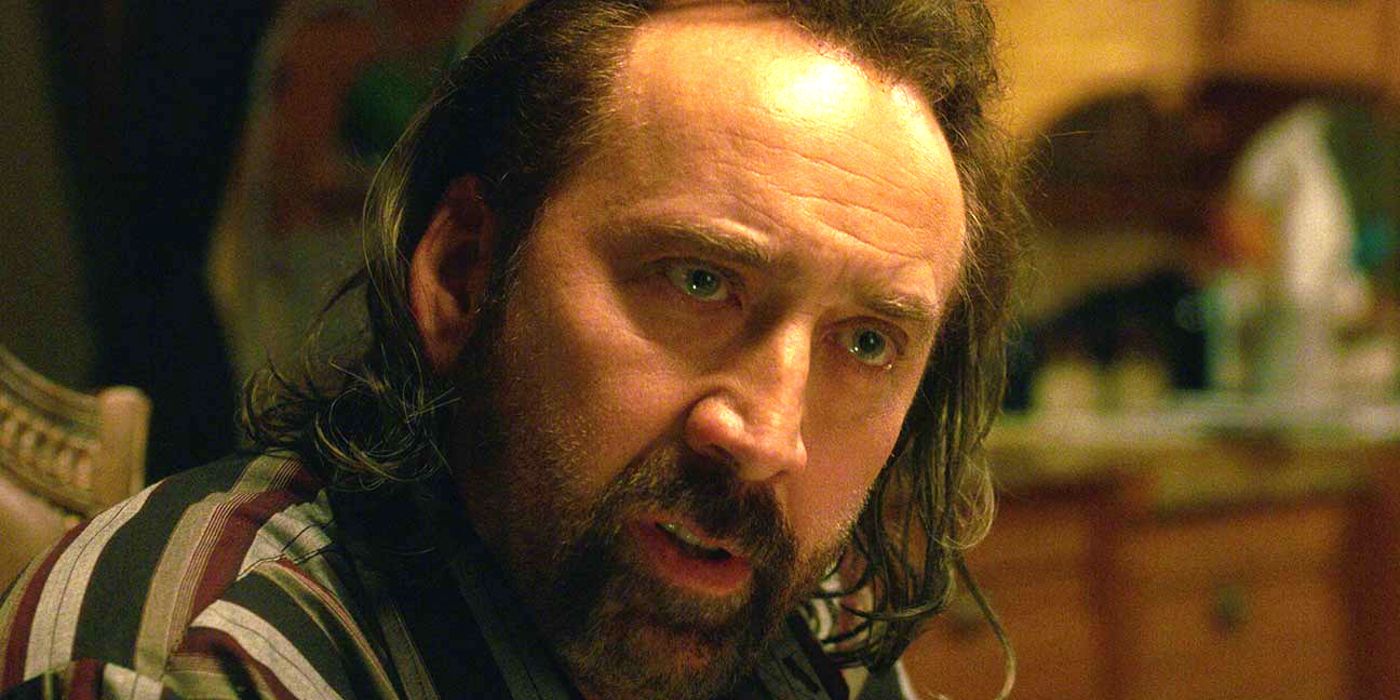 Yet another massively underwhelming Cage film, Grand Isle follows a young man named Buddy (Luke Benward), who is charged with murder and must find a way to prove his innocence before it is too late. In this 2019 action thriller, Cage assumes the role of Walter, a hard-drinking Vietnam veteran haunted by a traumatic past. While Cage does belt out a satisfactory performance as Walter, Grand Isle, when scrutinized as an entity on its own, fails to hold up due to its weak plotlines, predictable twists, and incongruous ending.
93
211 (2018)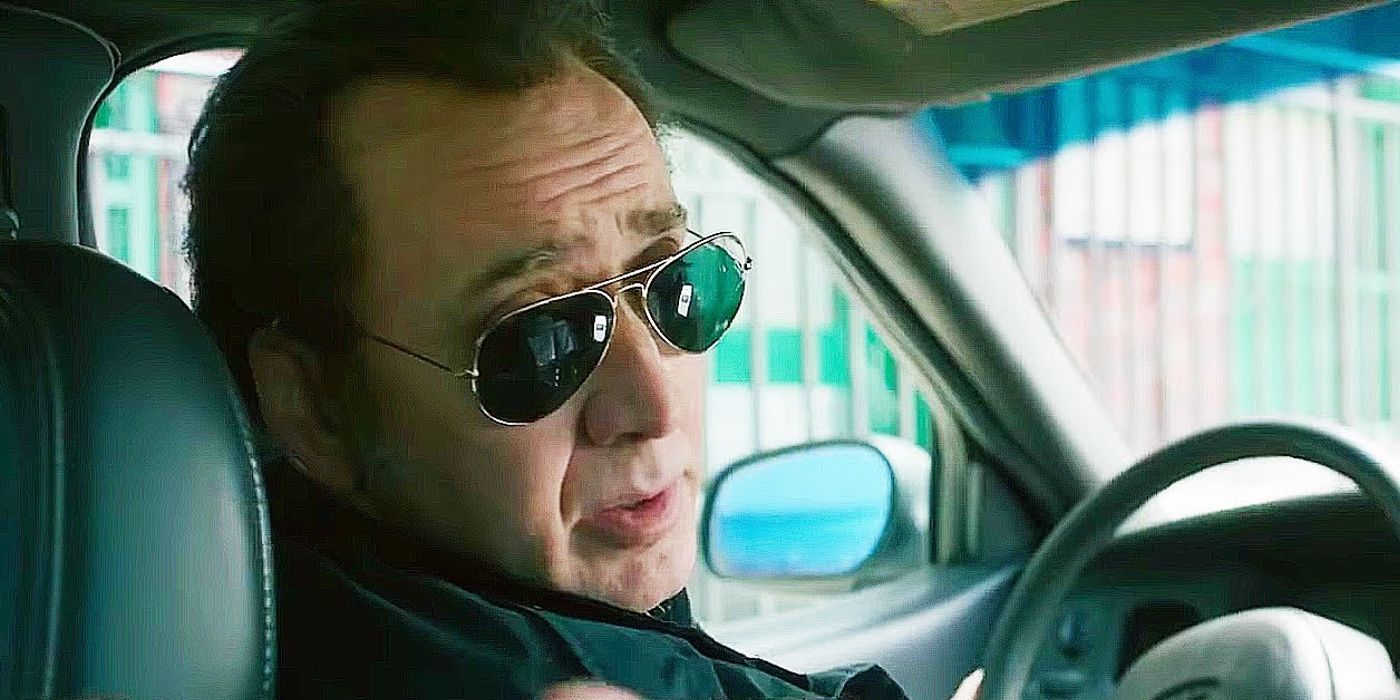 Yet another abysmal direct-to-video offering, 211 is a crime-action film directed by York Shackleton. Set in the fictional city of Chesterford, 211 is a reference to the police code for robbery, as the film essentially follows a bank heist that goes horribly south. Cage stars as the lackluster patrolman Mike Chandler, which does little to salvage an already muddled storyline and a virtually indistinguishable cast of characters. David Ehrlich of Indiewire went on to dub 211 as an "inept heist film", while most other critics slammed the film as disjointed and uninspiring.
92
Trapped in Paradise (1994)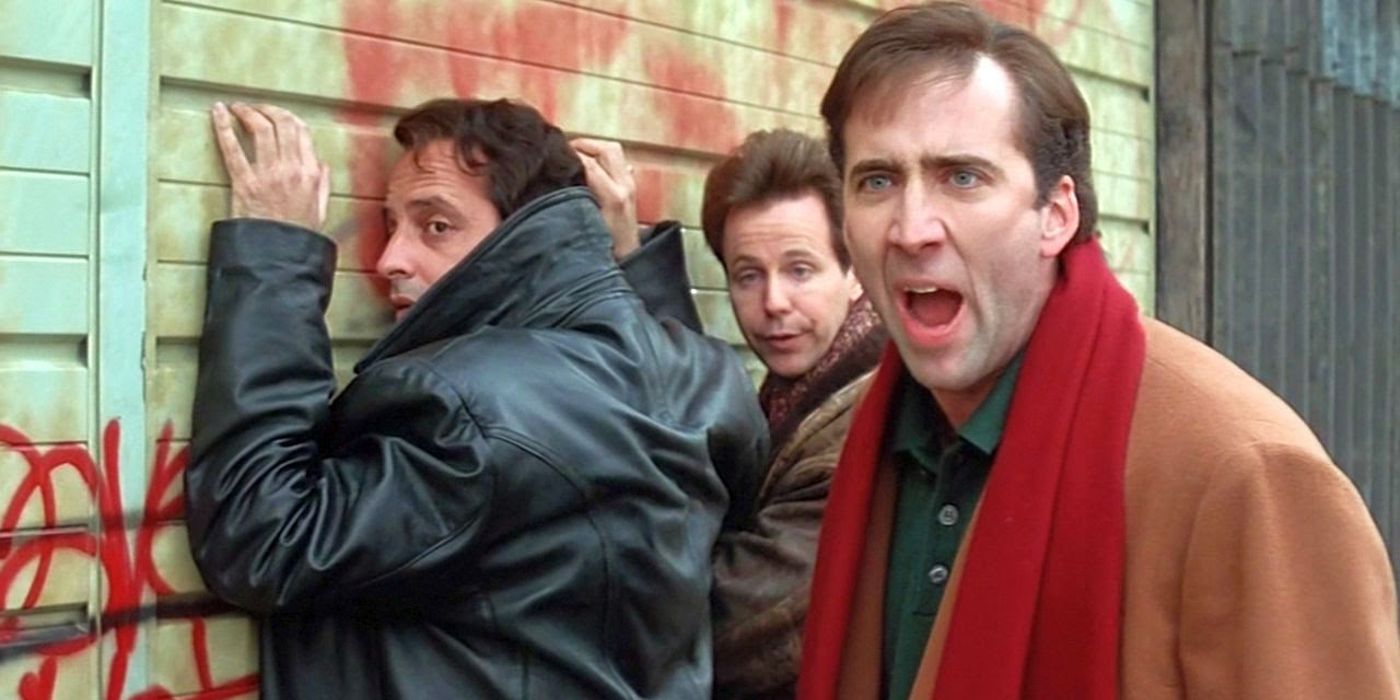 George Gallo's Christmas-themed crime comedy, Trapped in Paradise, stars Cage as New York City restaurant manager, Bill Firpo, with Jon Lovitz, and Dana Carvey as the supporting cast. The film garnered mostly negative reviews, although some critics and audiences attributed Lovitz's performance as one of the only reasons for the film's watchability factor. When it comes to Cage, he delivers a rather lukewarm performance, and Trapped in Paradise remains wholly unfunny and too on-the-nose with its goofiness and sentimentality.
91
Arsenal (2017)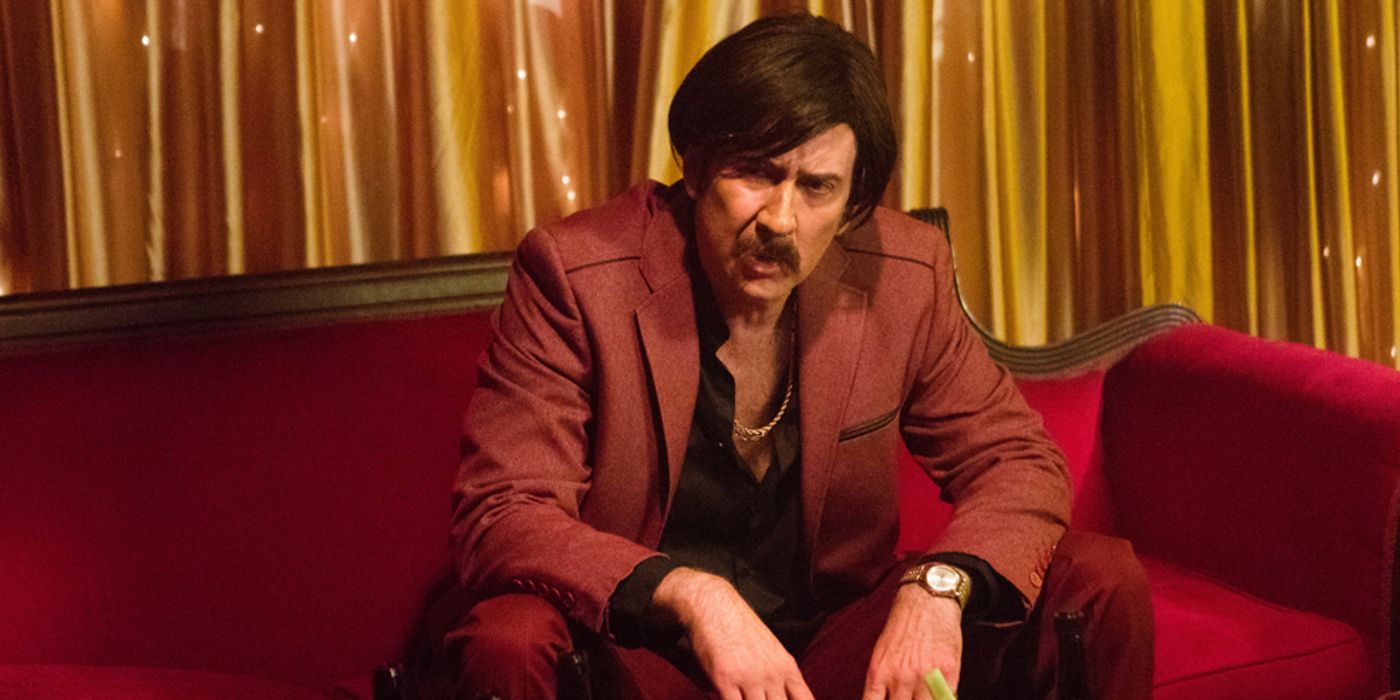 Steven C. Miller's direct-to-video action-thriller, Arsenal, sees Cage reprise his role as Eddie King from 1993's Deadfall, with Adrian Grenier, John Cusack, and Jonathan Schaech acting as supporting characters. Even before diving into the nitty-gritties of Arsenal, it is almost impossible to ignore Cage's altered avatar — a mustachioed visage replete with gaudy prosthetics, complemented by an empty, manic energy brought into the role. Arsenal has been deemed by critics as too flashy, superficial, and try-hard, as neither the action sequences nor the miscast set of characters are able to invest anything meaningful into the film.
90
Outcast (2014)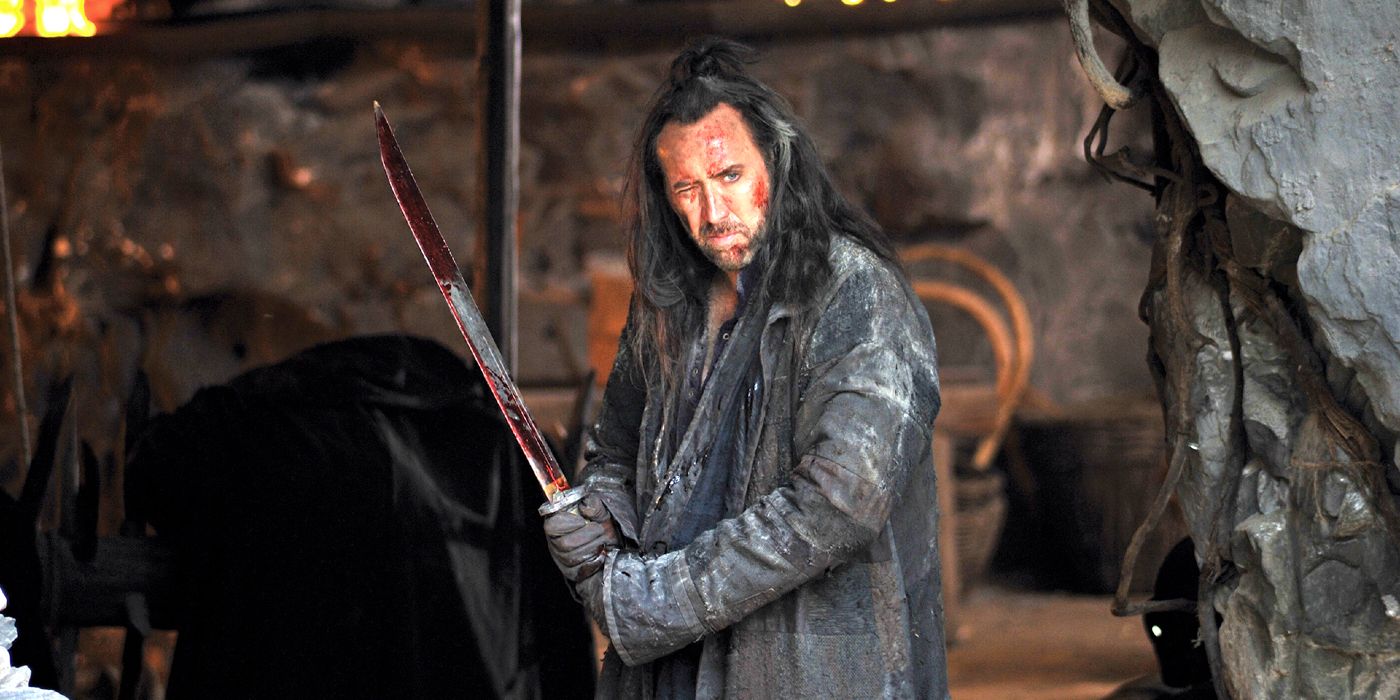 Nick Powell's directorial debut, Outcast, follows young commander Jacob (Hayden Christensen) during the Crusades, who leads an army including Gallain (Cage) right into the heart of the slaughter of an Arab city, much to the distress of the latter. Outcast garnered generally unfavorable reviews, as the film was criticized for its inconsistent tone and genuinely befuddling performances, especially in the case of Cage. While Outcast was praised by some critics due to its arresting visuals and well-crafted battle sequences, the odyssey, as a whole, was a complete letdown in many ways.
89
Trespass (2011)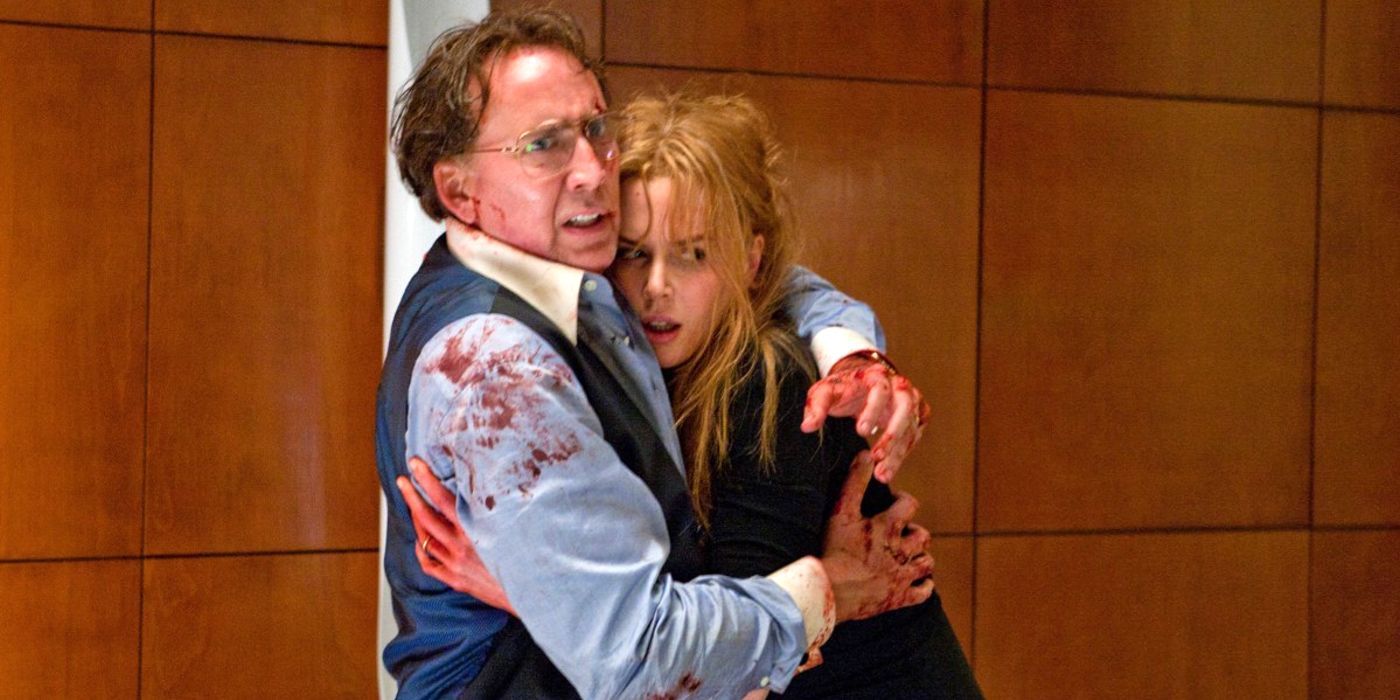 Joel Schumacher's Trespass stars Cage and Nicole Kidman as the Millers, a married couple taken hostage by extortionists, also starring Ben Mendelsohn, Cam Gigandet, Liana Liberato, and Jordana Spiro. Although mainstream critics praised Kidman and Mendelsohn's performances, Cage earned a Razzie nomination for Worst Actor, although he lost to Adam Sandler for Jack and Jill. In terms of overall merit, Trespass comes off as yet another unpleasant thriller with a stilted script and uneven pacing.
88
Bangkok Dangerous (2008)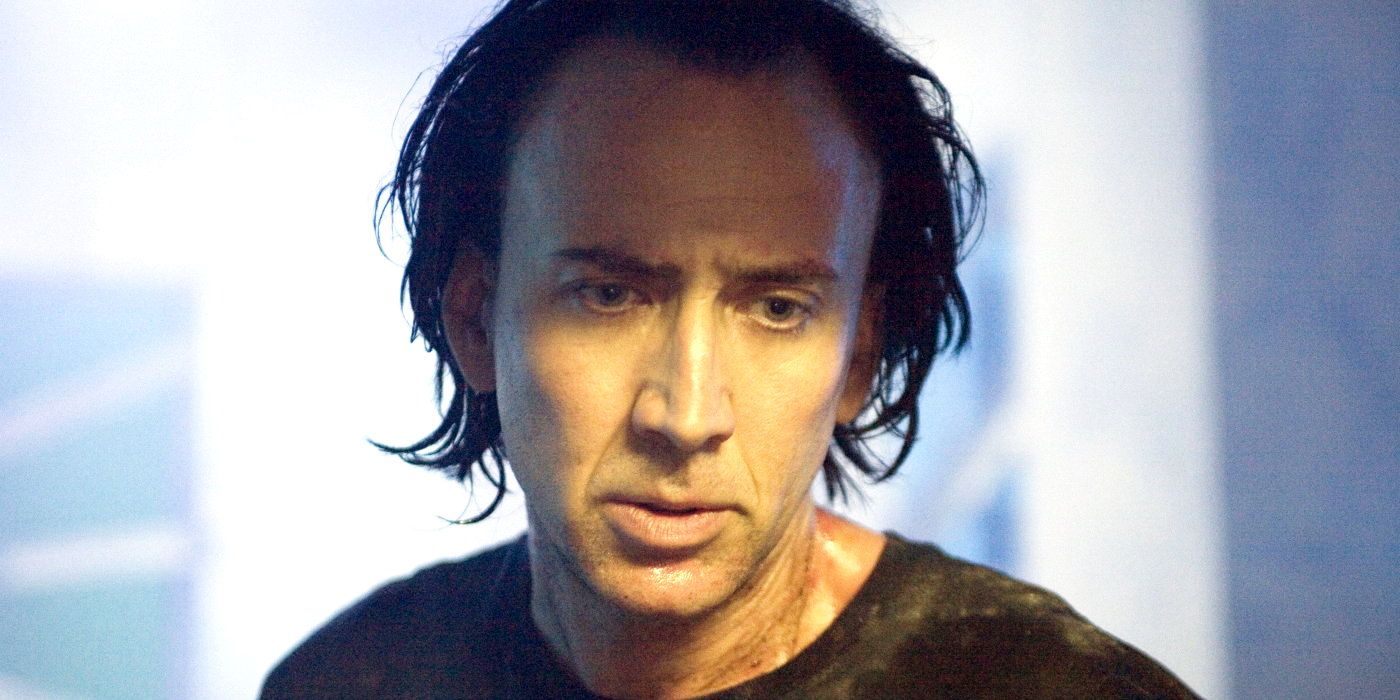 Written and directed by the Pang brothers, Bangkok Dangerous is a remake of the 1999 Thai film of the same name, with Cage assuming the role of a professional freelance contract killer, Joe. Despite the remake receiving negative reviews from critics, Cage's performance in Bangkok Dangerous was praised for its refreshing understatedness. However, Cage's moody presence in this action-crime thriller is not enough for audiences to overlook its dull storyline and meandering pace.
87
Pay the Ghost (2015)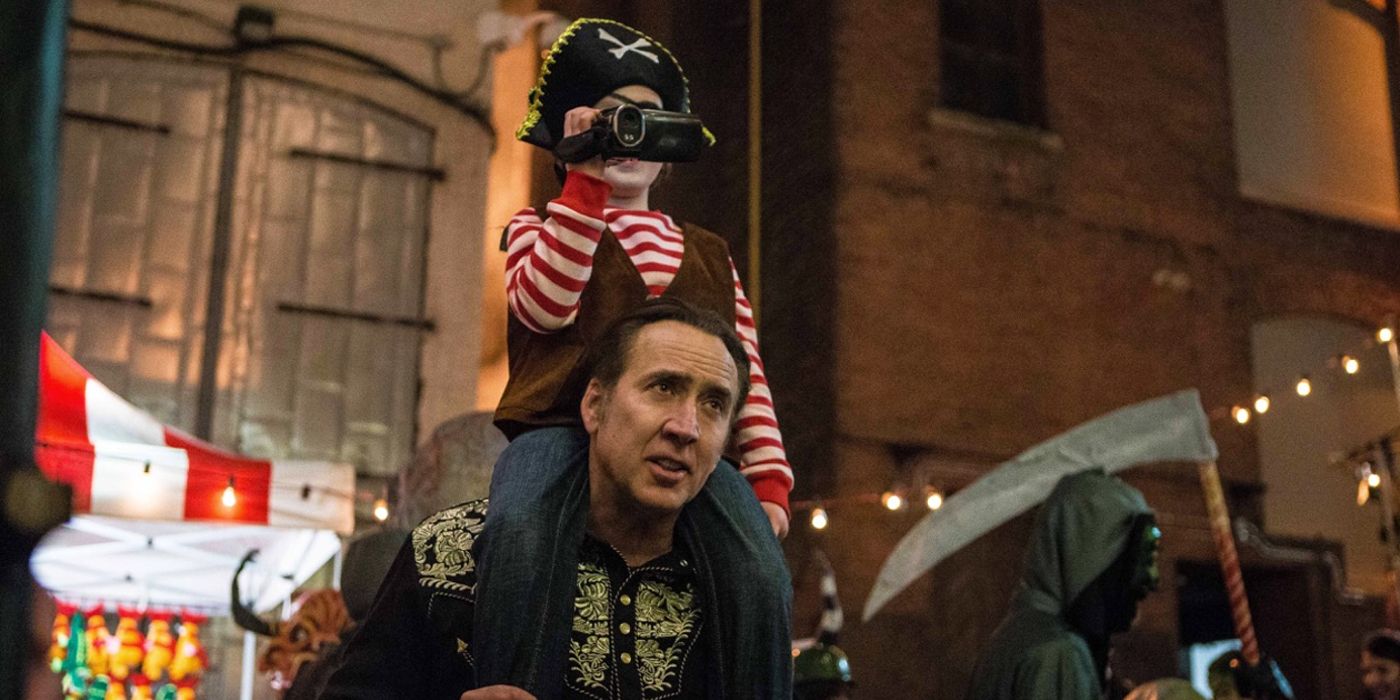 Uli Edel's supernatural horror film, Pay the Ghost, follows Mike Lawford (Cage), a professor frantically searching for his son Charlie, who was abducted during a Halloween parade. The film stands at 10% on Rotten Tomatoes, primarily criticized for its generic storyline and sleep-inducing pacing. Unfavorably comparing it to Insidious, critic Brian Tallerico deemed Pay the Ghost as a "new low" for Cage. While it does have a decent story under its hood, it is neither scary nor chilling and never pays off its promise.
86
Season of the Witch (2011)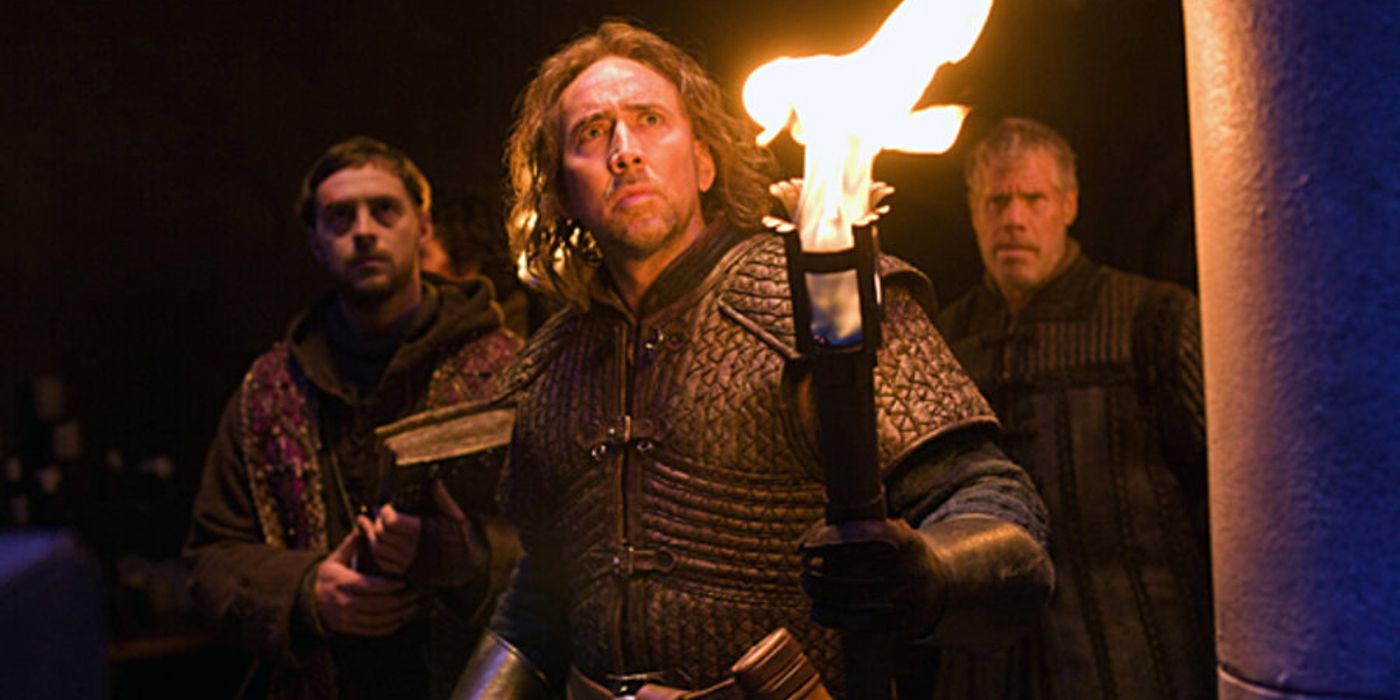 Dominic Sena's Season of the Witch falls under the category of unintentional comedy, although it follows the perfectly serious premise of two Teutonic Knights (Cage and Hellboy's Ron Perlman), who return from the Crusades to find their homeland completely and utterly ruined by the Black Death, said to have been caused by an evil witch's curse. Season of the Witch was panned by critics and audiences alike for its cheap-looking sets and drab storyline, along with Cage's performance which some critics opine, borders on parody. Even when viewed through the lens of B-movie schlock and aesthetics, Season of the Witch earned Cage a Razzie nomination for the same.
85
Vengeance: A Love Story (2017)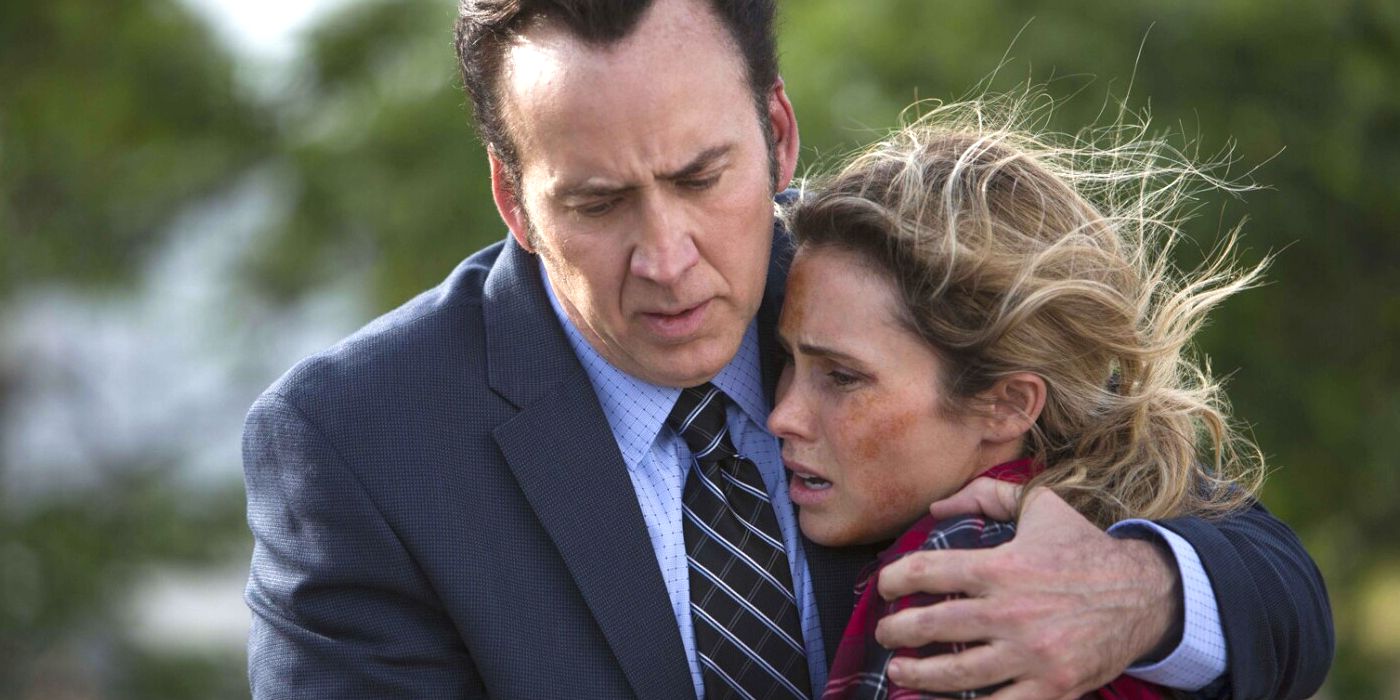 Johnny Martin's 2017 action-thriller, Vengeance: A Love Story, is based on Joyce Carol Oates' 2003 novel, Rape: A Love Story, and stars Nicolas Cage, Don Johnson, Anna Hutchison, Talitha Bateman, and Deborah Kara Unger. Apart from Bateman's performance, Vengeance is a rather melodramatic rendition of an otherwise somber tale, with plot contrivance trumping genuine stakes and meaningful takeaways. A basic revenge thriller, this offers little to the subgenre and is mostly just a little better than an exploitation flick.
84
Time To Kill (1989)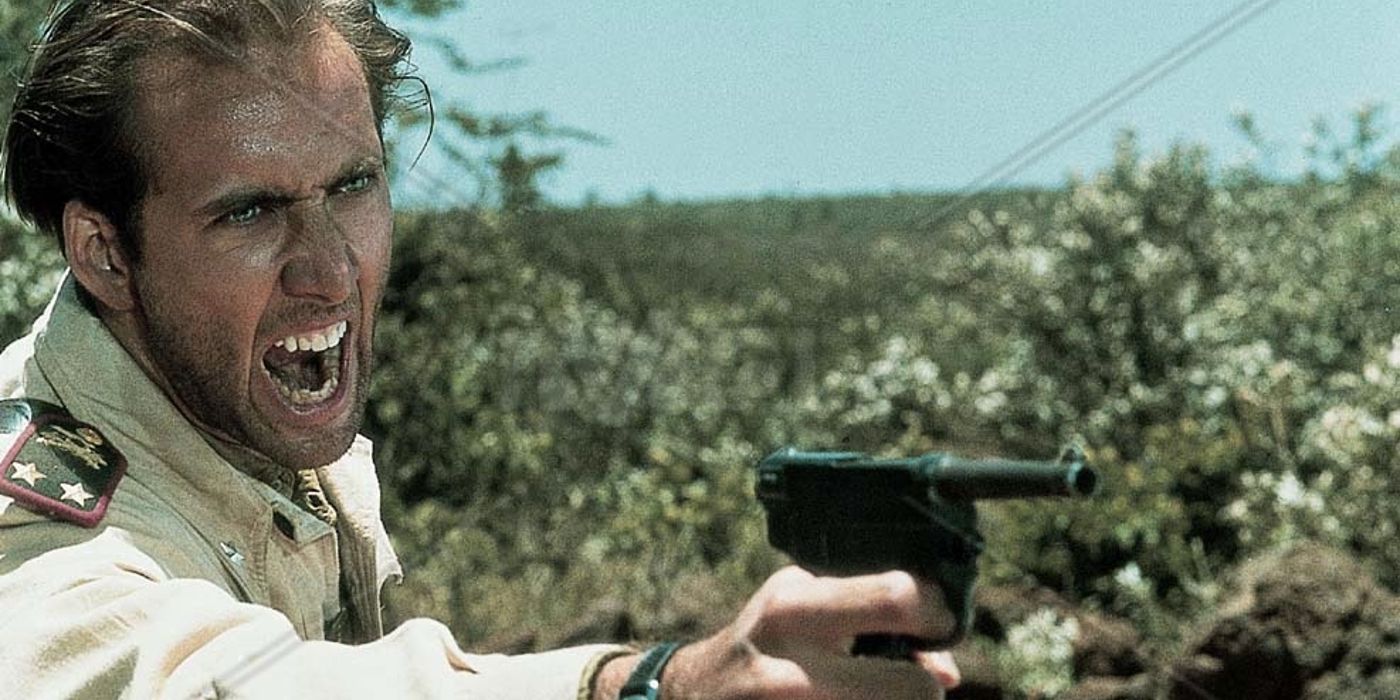 Set in 1936 Ethiopia, which was under Italian invasion during the time, Time to Kill follows Lieutenant Silvestri, who decides to reach the nearest camp hospital after suffering a toothache. Apart from helming a strange premise, the film tries on to deliver too many out-of-kilter ideas, and the result is a shoddy, haphazard mess. However, one thing that does help elevate this movie somewhat is the fact it has an Ennio Morricone score.
83
Army of One (2016)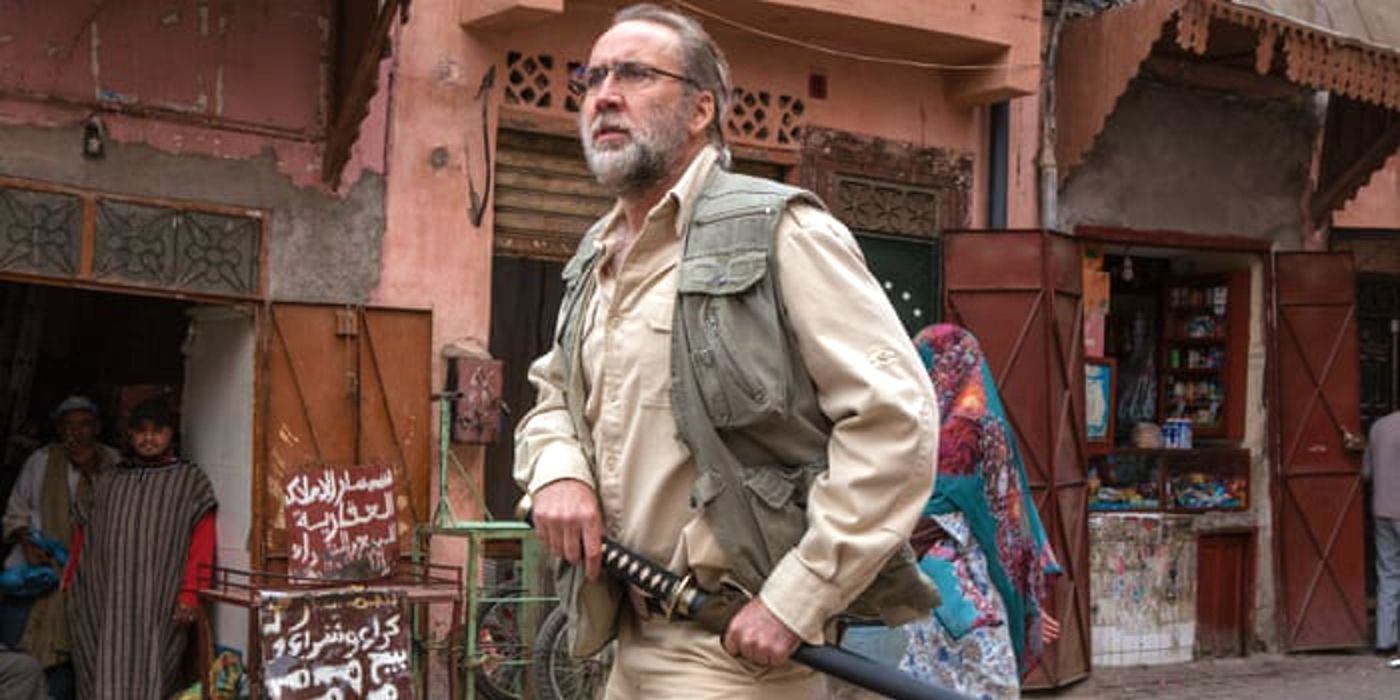 Army of One follows Gary Faulkner, an ex-construction contractor and unemployed handyman who believes that God has sent him to capture Osama bin Laden in Pakistan. The story is based on the real-life Faulkner, who traveled to Pakistan looking for Bin Laden, and stars Nicolas Cage, Wendi McLendon-Covey, Rainn Wilson, Russell Brand, Denis O'Hare, Paul Scheer, and Will Sasso. Needless to say, the film received negative reviews for its problematic execution and terrible acting.
82
Dying of the Light (2014)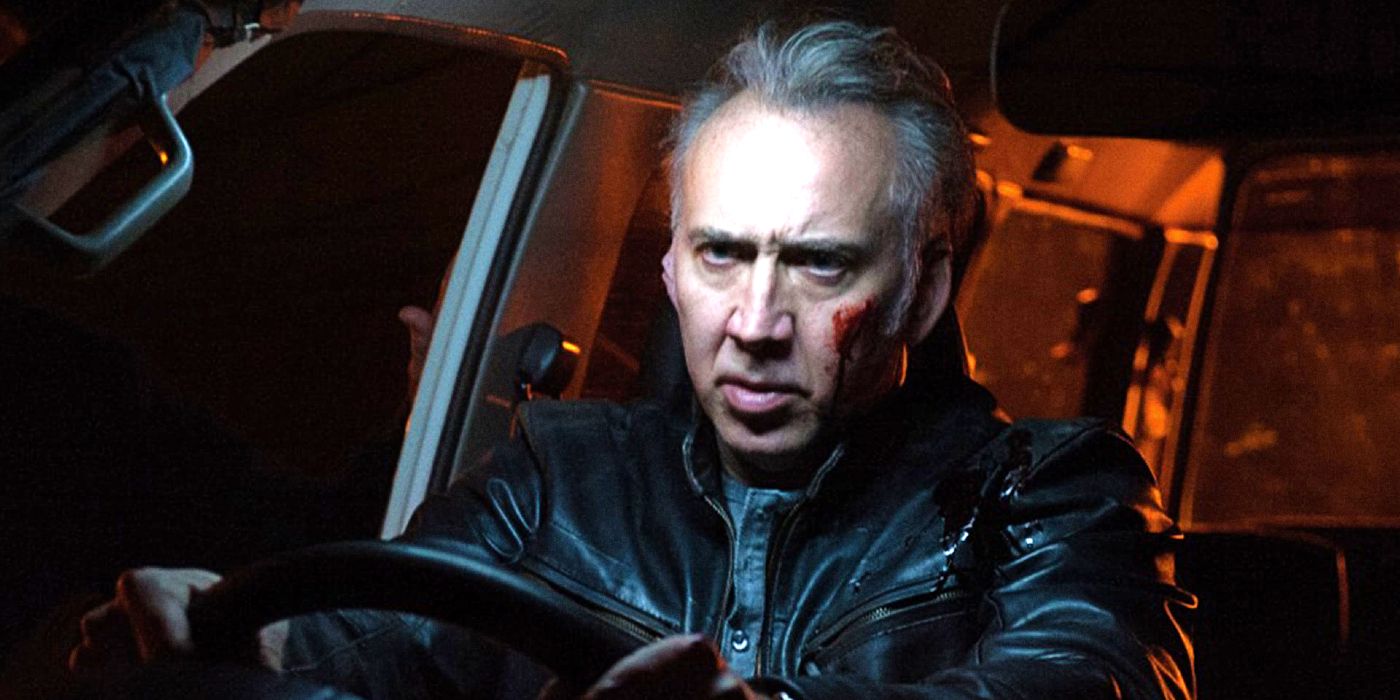 Paul Schrader's Dying of the Light suffered a somewhat disappointing fate, as much controversy surrounds the alleged heavy tampering and re-editing of the footage, as Schrader was denied the final-cut privilege. As a result of this, both Schrader and principal cast members including Cage disowned the film, and Dying of the Light went on to receive extremely negative reviews. It is important to note that Cage's performance is decent as rogue CIA operative Evan Lake, who battles dementia as he pursues an old tormentor.
81
Looking Glass (2018)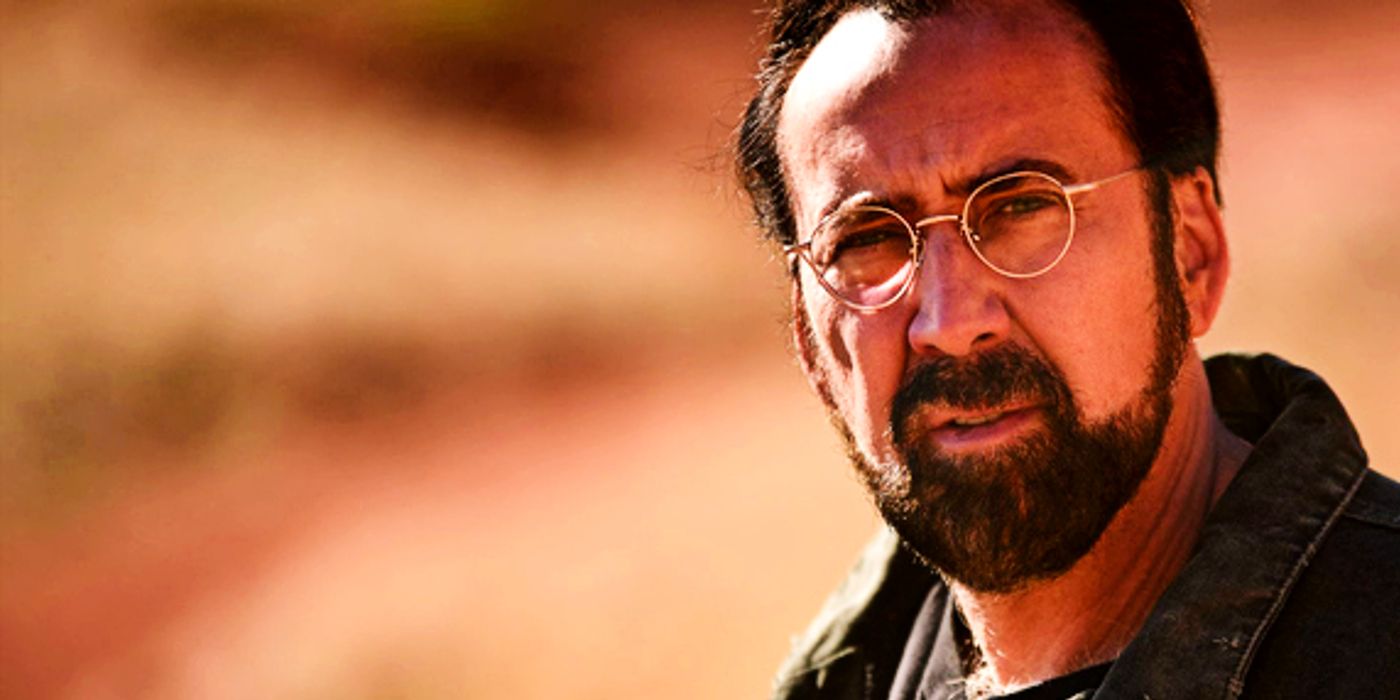 Tim Hunter's Looking Glass follows Ray (Cage) and Maggie (Robin Tunney), who lose their child to an accident and are looking for a fresh start. While the overall performances in Looking Glass were classified by critics as decent, the film in itself does not make for a satisfying or thrilling watch. Described as a "murder mystery without enough suspects", Looking Glass can be safely added to a long list of Nicolas Cage movies that barely manage to scratch the surface of mediocrity.
80
Tokarev (Rage) (2014)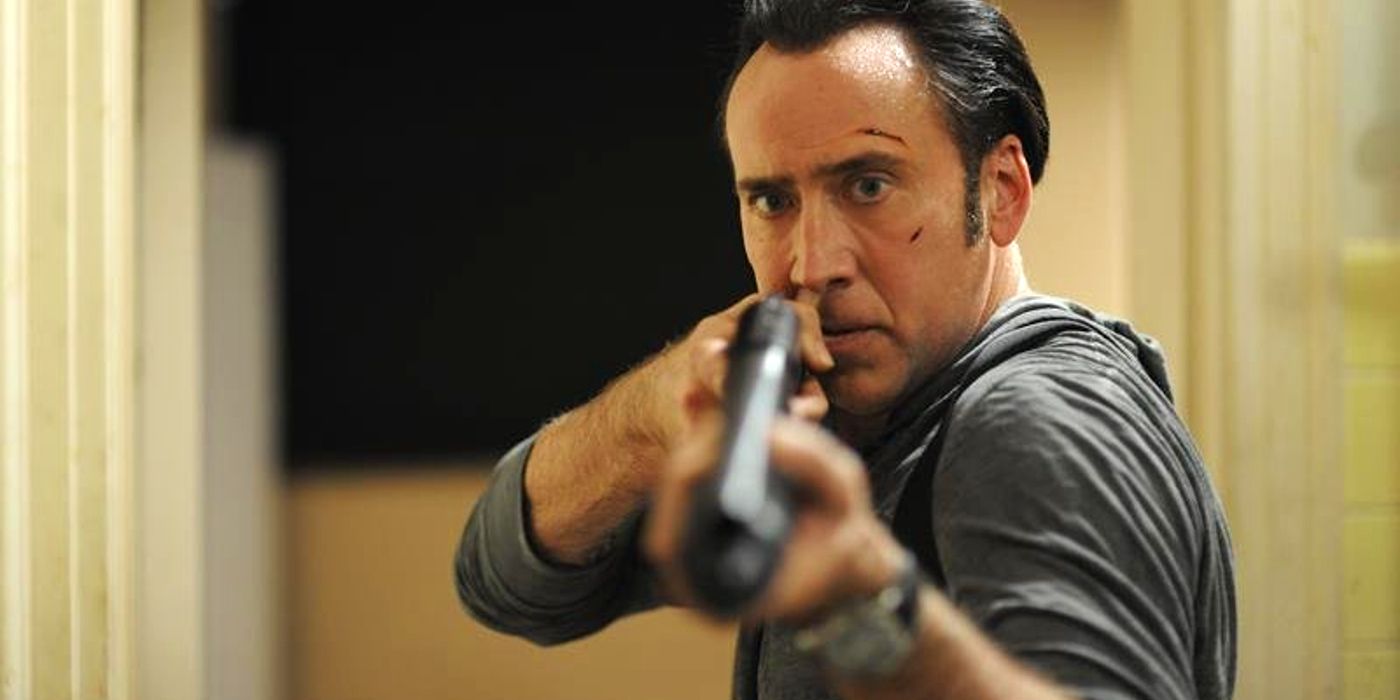 Tokarev, also known as Rage, was directed by Paco Cabezas and stars Nicolas Cage, Rachel Nichols, Peter Stormare, and Danny Glover. Cage plays Paul Maguire, who, along with his buddies Kane and Danny, live a life of crime and attempt to ambush a Russian mobster for cash. Despite the apparently thrilling premise, Tokarev falls short on all fronts, as it is unable to sustain the energy it implicitly promises to deliver.
79
Fire Birds (1990)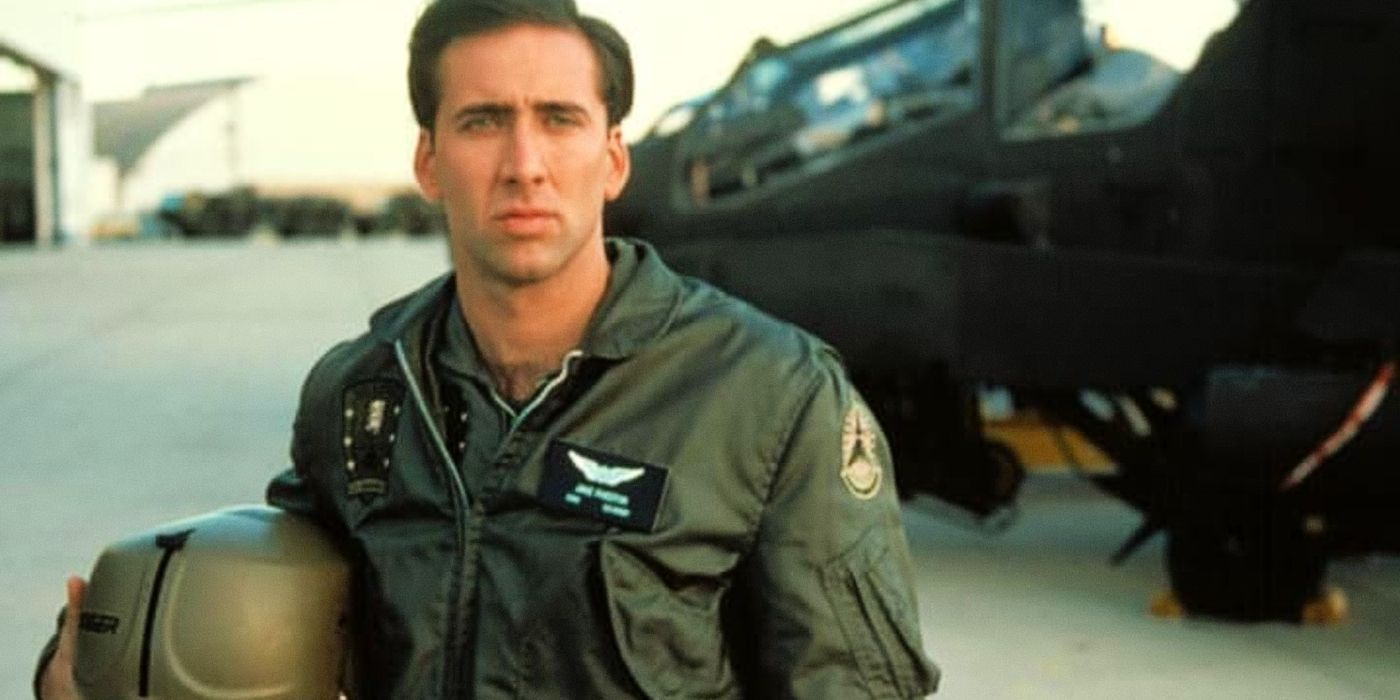 David Green's Fire Birds' was conceived by retired Lt. Colonels Step Tyner and John K. Swensson and stars Nicolas Cage alongside Tommy Lee Jones and Sean Young. Cage is Jake Preston, a helicopter pilot attempting to dismantle a drug cartel in South America, while Jones plays his instructor offering flight training during the process. Most critics harkened Fire Birds to a video game montage as opposed to a serious, meritorious movie, while unfavorably comparing its aerial flight sequences to that of the explosively popular Top Gun. All in all, Fire Birds is predictable in more ways than one, with the clunky and unnatural dialogue further alienating the film from achieving praise.
78
A Score to Settle (2019)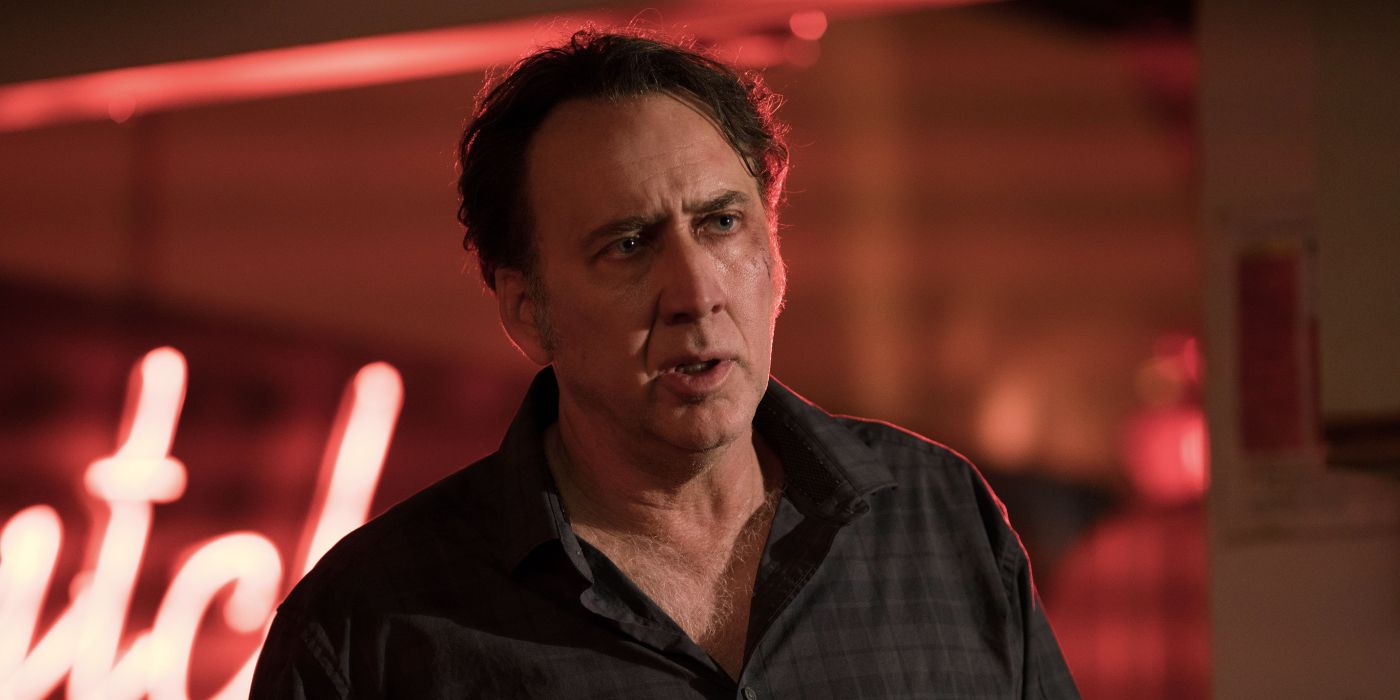 A Score to Settle follows a formulaic action-thriller plot, with Frank Carver (Cage), a young gangster, witnessing his boss Max execute a former ally, after which Frank is asked to take the fall. However, when his originally-limited jail time turns into a life sentence, Frank vows to track his former boss down and exact revenge. Bereft of genuine thrills or memorable characters, A Score to Settle gets crushed under the weight of a plethora of revenge thrillers, with the action sequences falling short even when they are helmed by an enthusiastic Cage.
77
Amos & Andrew (1993)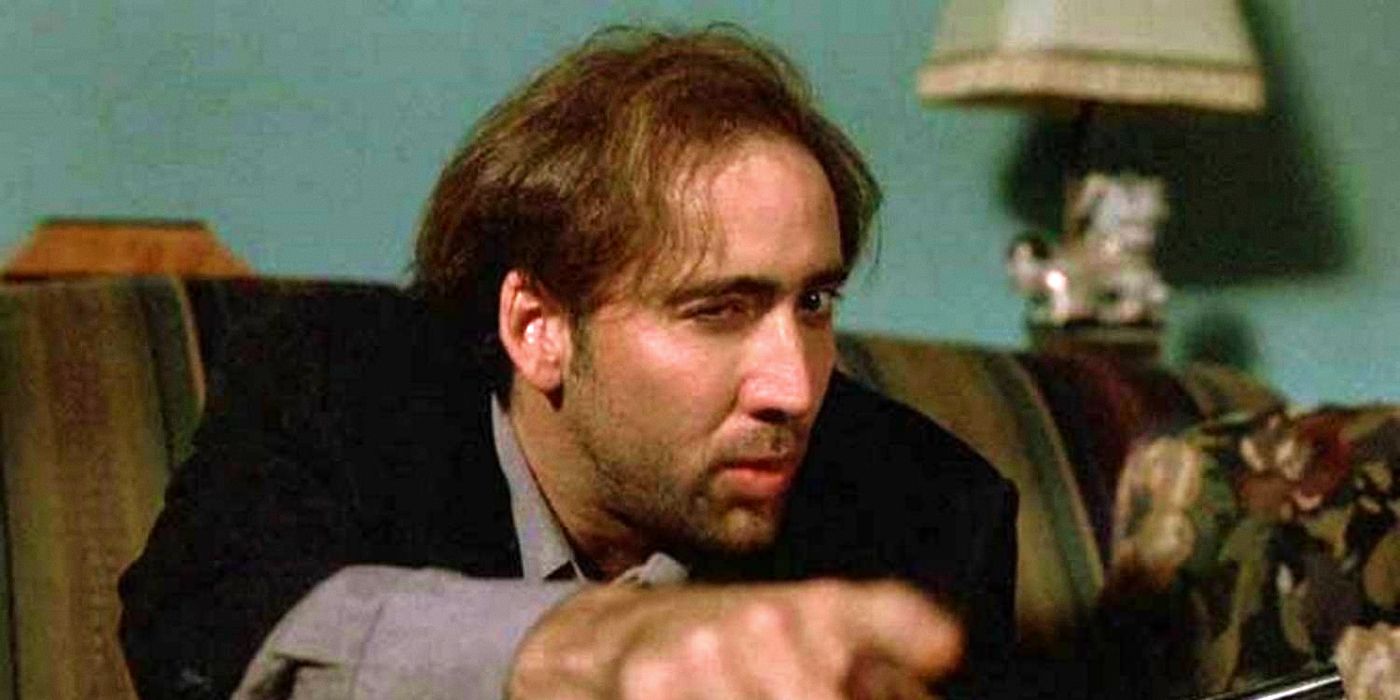 Written and directed by E. Max Frye, Amos & Andrew is a 1993 black comedy film starring Nicolas Cage and Samuel L. Jackson. Shot in Wilmington, North Carolina, Amos & Andrew follows wealthy playwright Andrew Starling (Jackson), who purchases a summer home on a predominantly white island. Apart from garnering negative criticism for its misguided attempt at treating serious issues such as racial injustice and police brutality with comedic effect, Amos & Andrew failed at the box office despite featuring a fairly solid first act and scattered instances of scathing social commentary.