Bruce Campbell Says Sam Raimi Is Working On An Evil Dead 'Bible,' With New Movies Every Two To Three Years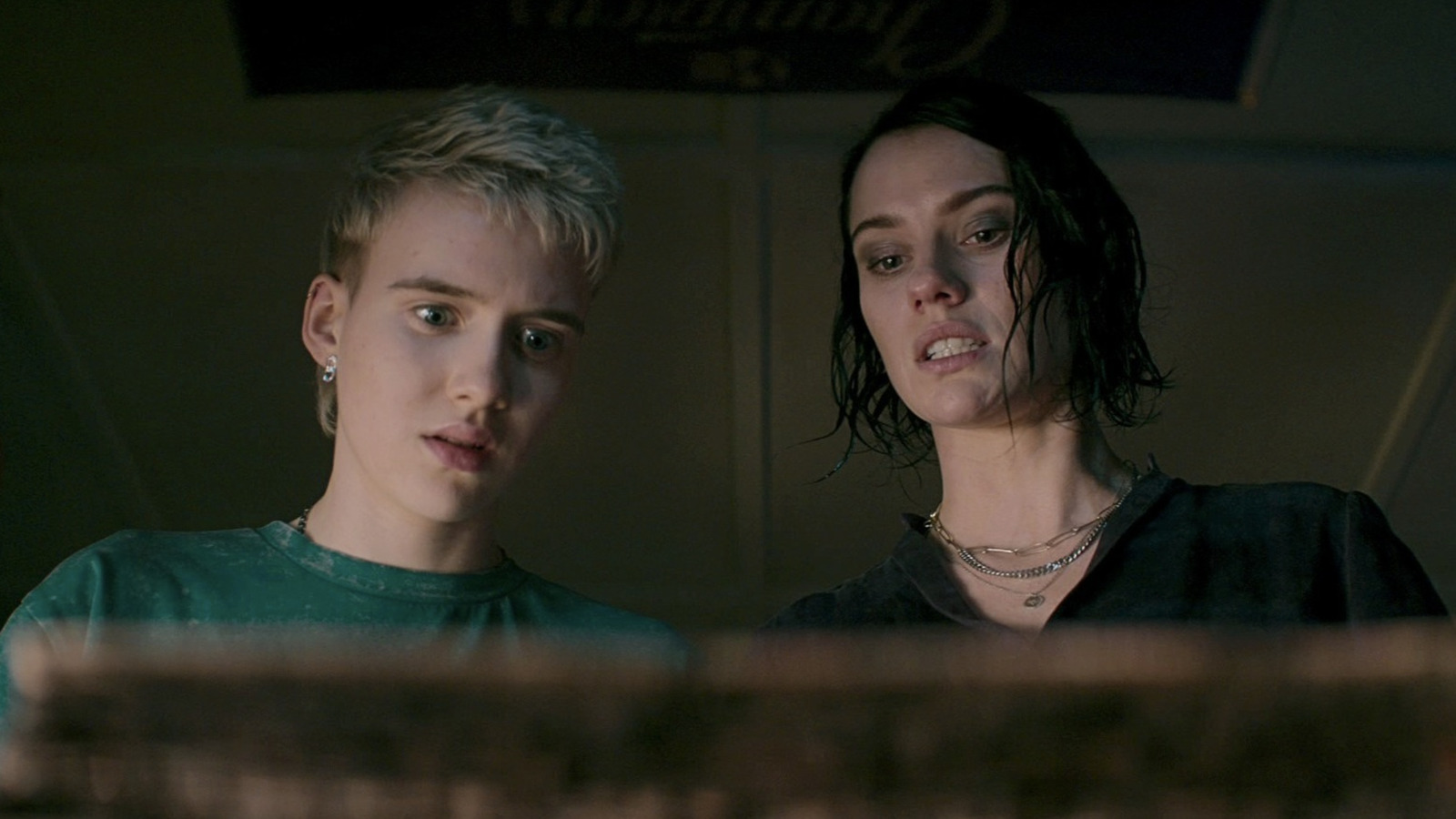 This Friday, "Evil Dead Rise" will revitalize Sam Raimi's classic horror franchise once again in a way that's familiar but completely fresh. Though the new entry trades in teenagers in mysterious cabins in the woods for a troubled family living in a high rise apartment, it maintains all the geysers of blood, gore, chainsaws, and dark humor that the series is known for. Just as Fede Álvarez did with his 2013 reboot, director Lee Cronin is taking Raimi's world back to its nastier roots by returning to the nihilistic, oppressive atmosphere that made the original 1981 "The Evil Dead" a midnight movie sensation.
After making great impressions with preview test audiences, Cronin's movie went from being an HBO Max exclusive to receiving a wide theatrical release. The hype for "Evil Dead Rise" is truly real, but when you see it this weekend, don't expect our beloved horror-himbo Ash Williams to make an appearance.
While Bruce Campbell and his physically challenging performance as Ash used to be the face of the franchise, the longtime friend and collaborator of Raimi now prefers to work behind the scenes to help push the "Evil Dead" series forward. This week, in an interview with The AV Club, Campbell explained that while the universe is the same, the future of the series doesn't belong to Ash or any legacy characters anymore. "It's all about the books now," Campbell explained. That is, the "Evil Dead" brand going forward will center on the terrors that the three Books of the Dead unleash on innocent, unsuspecting people.
Campbell also revealed that he and Raimi now have a goal and roadmap for the franchise moving forward — and that involves creating an "Evil Dead" lore bible to pass down to future collaborators.
An Evil Dead 'every two or three years'
Warner Bros. Pictures
"Evil Dead Rise" is the furthest departure from the fundamentals of "Evil Dead" since 1992's "Army of Darkness." The film follows Beth (Lily Sullivan) on a visit to see her sister Ellie (Alyssa Sutherland), a single mother who's struggling to raise her three children in their apartment in Los Angeles. Their heart-warming reunion is quickly interrupted after the family finds the legendary Necronomicon hiding in their complex, unleashing a demonic presence that possesses Ellie. The gory, bloody antics we expect ensue, but this time in a brand new setting with completely new faces.
Sam Raimi's world is ready for innovation, and it's exciting to think about where the Necronomicon will go next. "The only problem with that is that it can get out of hand and if we jump into that world too quickly, it's hard to get it back," Bruce Campbell said. "I think the stories will progress a little more now. We're going to try and do them more like every two or three years rather than every 10 years."
A creative future for the Evil Dead franchise
Warner Bros. Pictures
As a producer, Sam Raimi has a knack for discovering and bolstering up and coming horror talent. Just like with Fede Álvarez and Lee Cronin, the franchise will hopefully continue to be passed down to up-and-coming horror filmmakers in the future. In order to keep the rules of the universe consistent, Bruce Campbell told the AV Club he and Raimi have an "Evil Dead Bible" in the works:
"It's also the first time Sam is working with his brother Ivan to create an overall Bible that will give future writers and directors an idea of where this thing should go next to potentially tie in some of these stories. So I think it's going to get a little more tied in as the years go by. But because it's all about the books. It could be a book in the past, a book in the future. It's yet to be determined."
Raimi and Campbell's "Evil Dead" idea would re-imagine the property as something closer to the "Cloverfield" franchise, with films taking place in the same universe yet following separate sets of characters at different points in time (and in uniquely terrifying scenarios). "Cloverfield" not only helped launch the directorial careers of Matt Reeves ("The Batman"), Dan Trachtenberg ("Prey"), and Julius Onah ("Captain America: New World Order"), but also gave us three distinct, low-budget popcorn flicks in the process.
When it comes to Raimi's plan to convert "Evil Dead" into a stylistically diverse anthology film franchise, we're extremely here for it and whatever other exciting projects trickle down the line thanks to their success.
"Evil Dead Rise" opens in theaters on April 21, 2023.