Sam Raimi has been producing fascinating work since his 1981 debut The Evil Dead, one of that decade's most creative horrors. Since then, he's explored comedy-horror, crime films, Westerns, and fantasy. However, his crowning achievement must be the Tobey Maguire Spider-Man trilogy. In many ways, these were the first truly modern superhero movies, paving the way for the genre's dominance today.
The hallmarks running through Raimi's diverse body of work are inventive camera techniques, fast-paced editing, and a dark sense of humor. These stylistic flourishes reflect his influences. Like most great filmmakers, Raimi is also an avid cinema fan and has recommended plenty of movies over the years. Odds are, fans of his work will enjoy many of them as well.
1
'The Other' (1972)
The Other is a psychological horror by To Kill A Mockingbird director Robert Mulligan. It follows Niles and Holland Perry (Chris and Martin Udvarnoky), two identical twins who live in a rural New England town during the 1930s. A series of strange and unsettling events unfold, leading to the discovery of a dark family secret.
RELATED: 10 Greatest Movies That Are Love Letters to Cinema, According to Reddit
Raimi watched it as a kid, and it had a big impact on him. "I started screaming in the theater, and my mother realized she had made a mistake to take me there," Raimi said in an interview. "I was ruining the theater for everybody. I was the worst horror movie audience, because I would be so vocal and too scared."
2
'High Tension' (2003)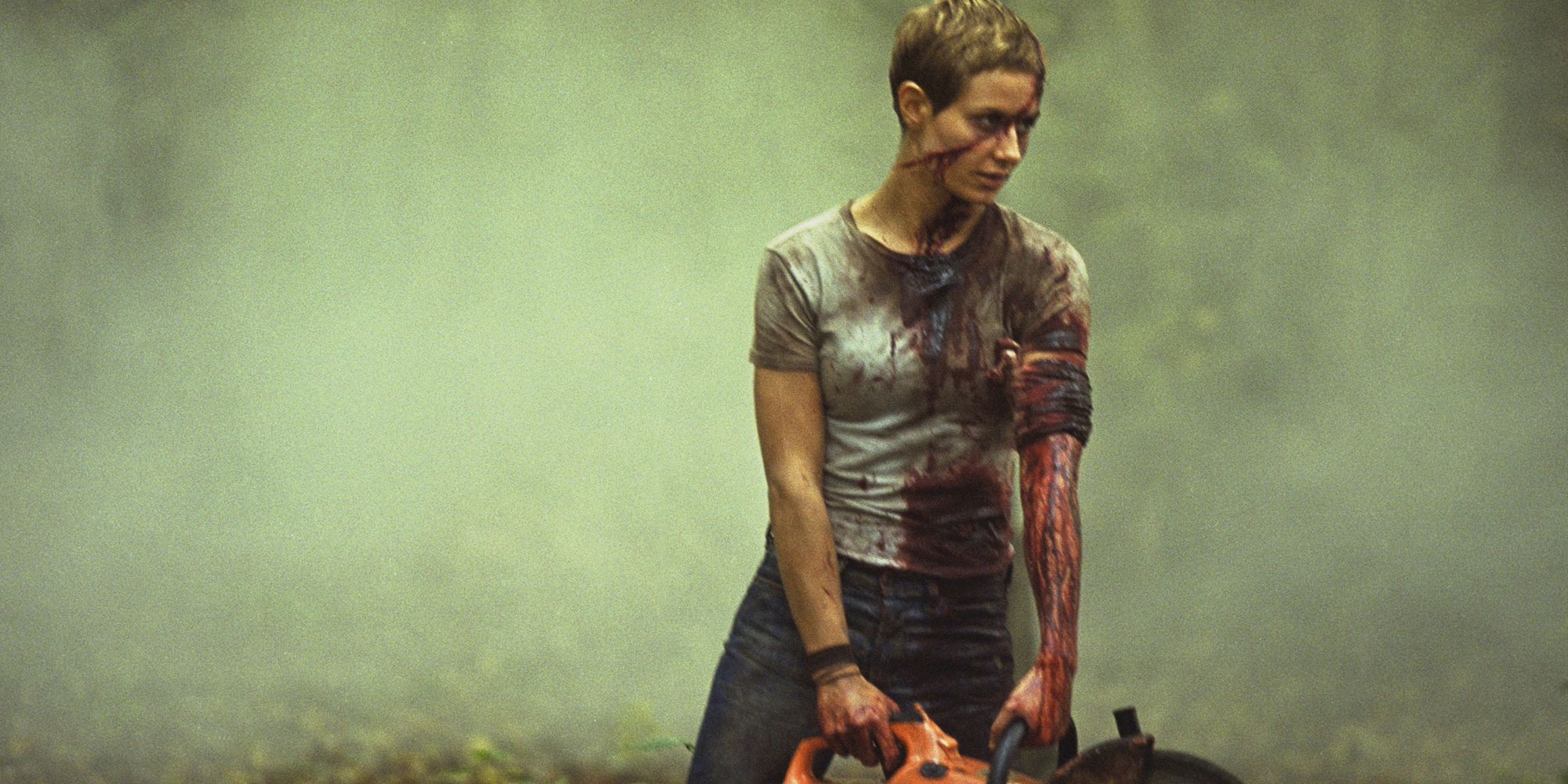 High Tension is a French survival horror directed by Alexandre Aja, who most recently helmed the alligator thriller Crawl. Two college students (played by Cécile de France and Maïwenn Le Besco) travel to a house in the countryside for a weekend getaway. However, their idyllic retreat quickly turns into a nightmare when a psychopathic killer breaks into the house and begins to terrorize them.
RELATED: 10 Best Spy Comedies, Ranked by IMDb Score
"[Aja] was like a puppeteer, pulling one string and then another, and then knowing that I would react one way and then and waiting for me down that alley, where he'd planned yet another surprise," Raimi said. "It's really a kind of frightening ability if you think about it: how could he know what I would be thinking; how would he be prepared for my reaction? And yet he was. I felt like I was in the hands of a master."
3
'Night of the Demon' (1957)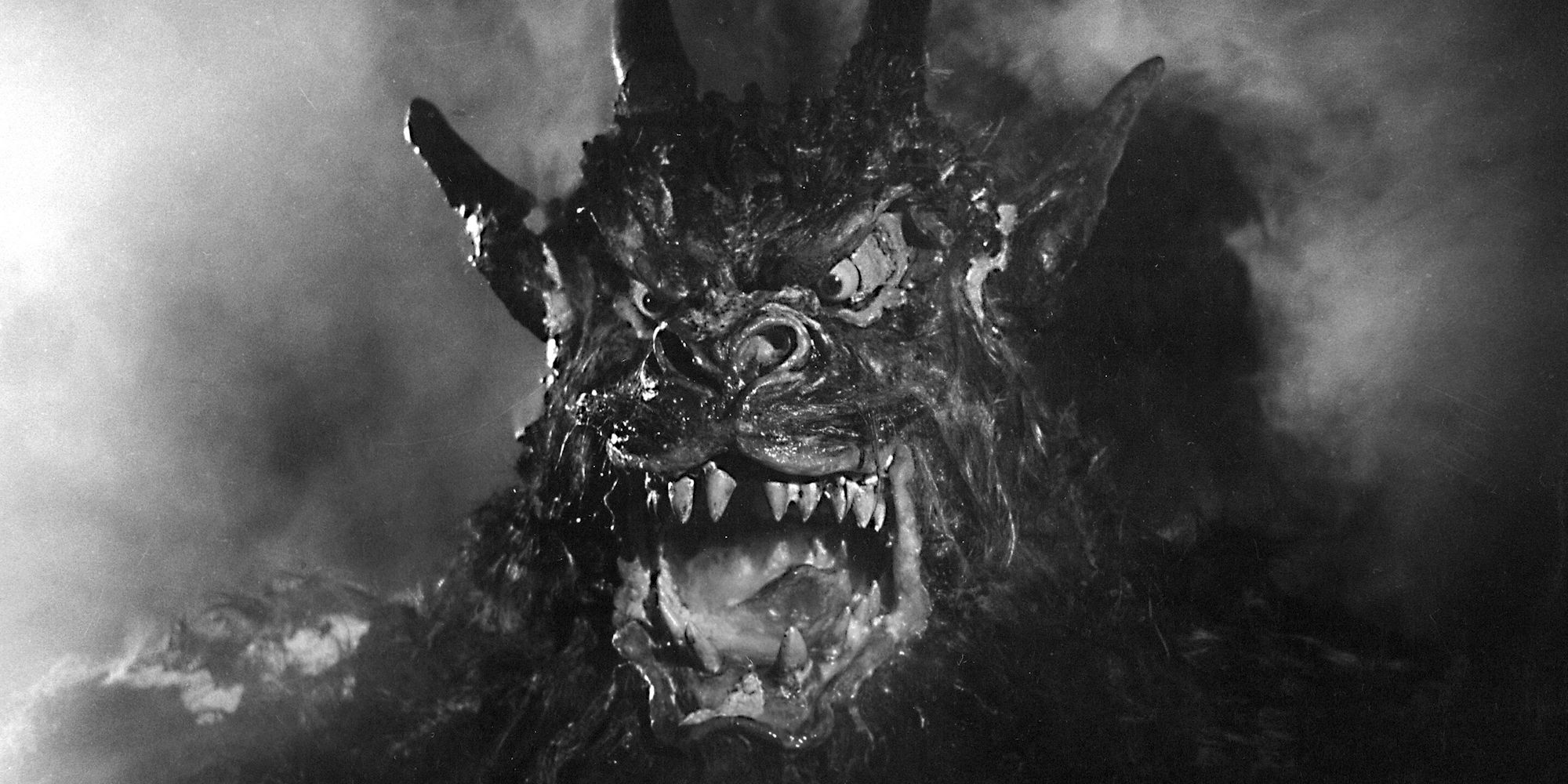 This horror stars Dana Andrews as American psychologist Dr. John Holden, who travels to London to attend a conference on the paranormal. While there, he investigates a cult headed by the enigmatic Julian Karswell (Niall MacGinnis), who may have cursed Holden and his colleagues.
RELATED: From 'Severance' to 'Breaking Bad': 10 Best Slow Burn Television Shows
The film influenced several directors, including Martin Scorsese. It's notable for its suspenseful pacing, atmospheric black-and-white cinematography, and memorable special effects, which were strong for their day. Raimi named Night of the Demon one of his favorite horrors ever, and it greatly influenced his film Drag Me To Hell.
4
'The Hills Have Eyes' (1977)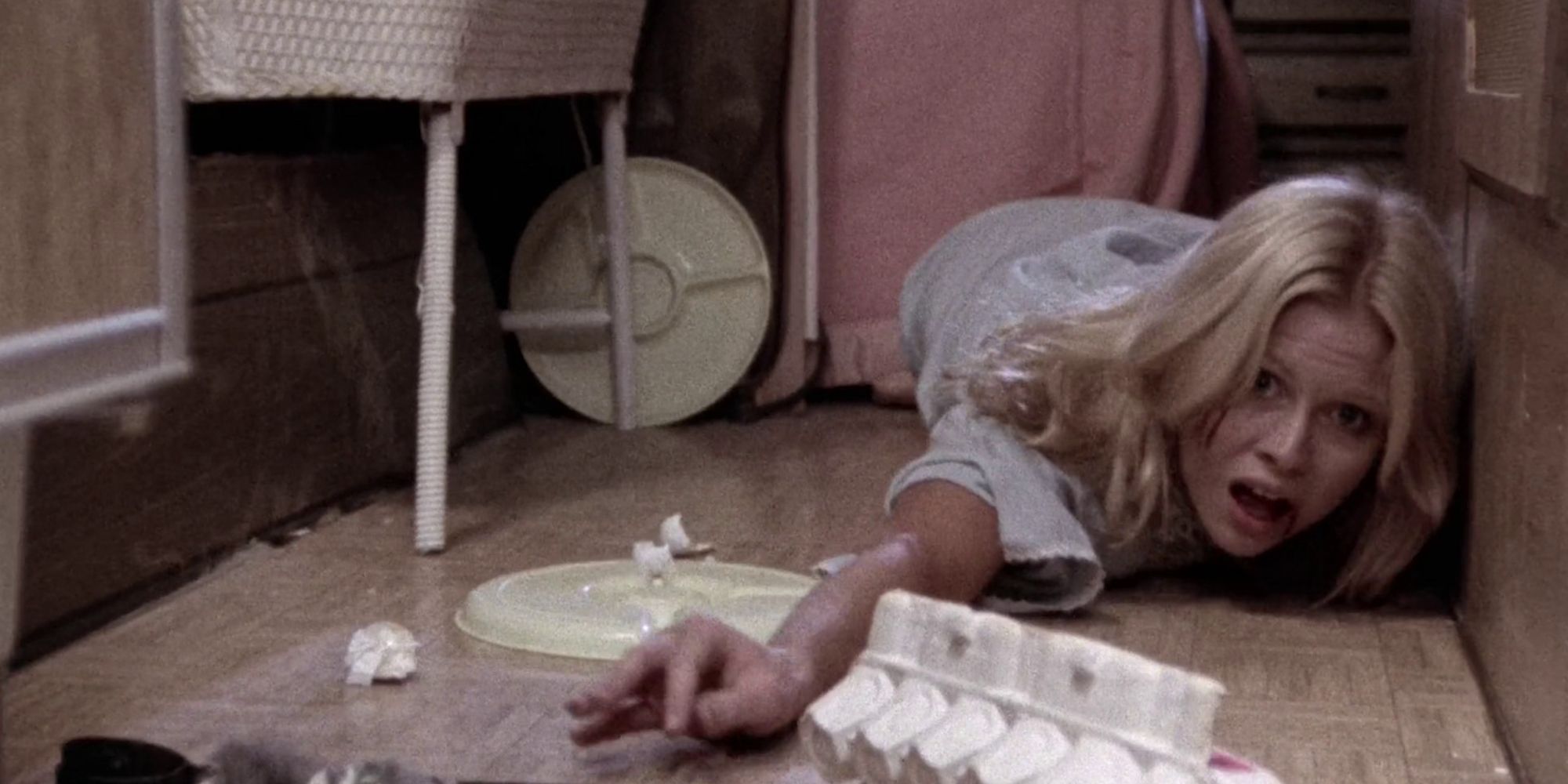 The Hills Have Eyes is an early work by horror legend Wes Craven. A family travels through the desert, only to become stranded and set upon by a group of cannibalistic mutants living in the nearby hills. It's one of the strongest of the post-Texas Chainsaw Massacre horrors of the late '70s. While it's rated highly by fans, many readers may not have seen the original.
Raimi playfully pokes fun at the film by including references to it in his own work. "There's a torn-up poster of Jaws in The Hills Have Eyes, so I thought it would be funny to tear a Hills Have Eyes poster into pieces in The Evil Dead, to tell Wes, No, this is the real horror, pal," Raimi told Esquire in 2007.
5
'Destry Rides Again' (1939)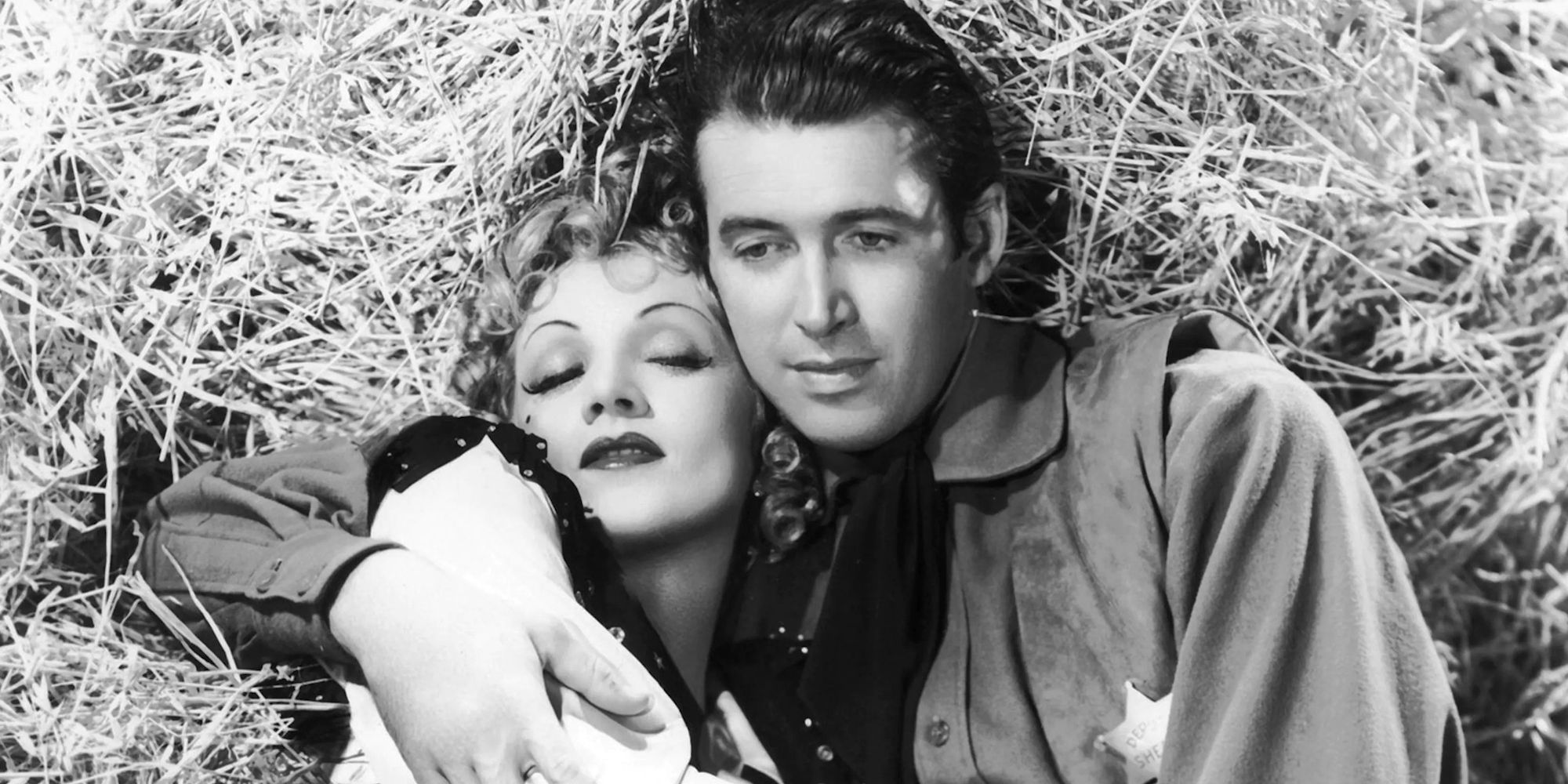 Destry Rides Again is a Western featuring James Stewart as Tom Destry, a mild-mannered lawman who arrives in the rowdy town of Bottleneck to restore order. Alongside him is the fiery Frenchy (Marlene Dietrich), a saloon singer with a heart of gold. The pair of them take on the town's corrupt leadership, with explosive consequences.
Director George Marshall deftly blends comedy and drama, in a way that was arguably ahead of its time for a Western. Raimi pays homage to Destry Rides Again in his own Western The Quick and the Dead. Destry Rides Again can also be seen playing on a TV during one scene in Drag Me To Hell.
6
'Frida' (2002)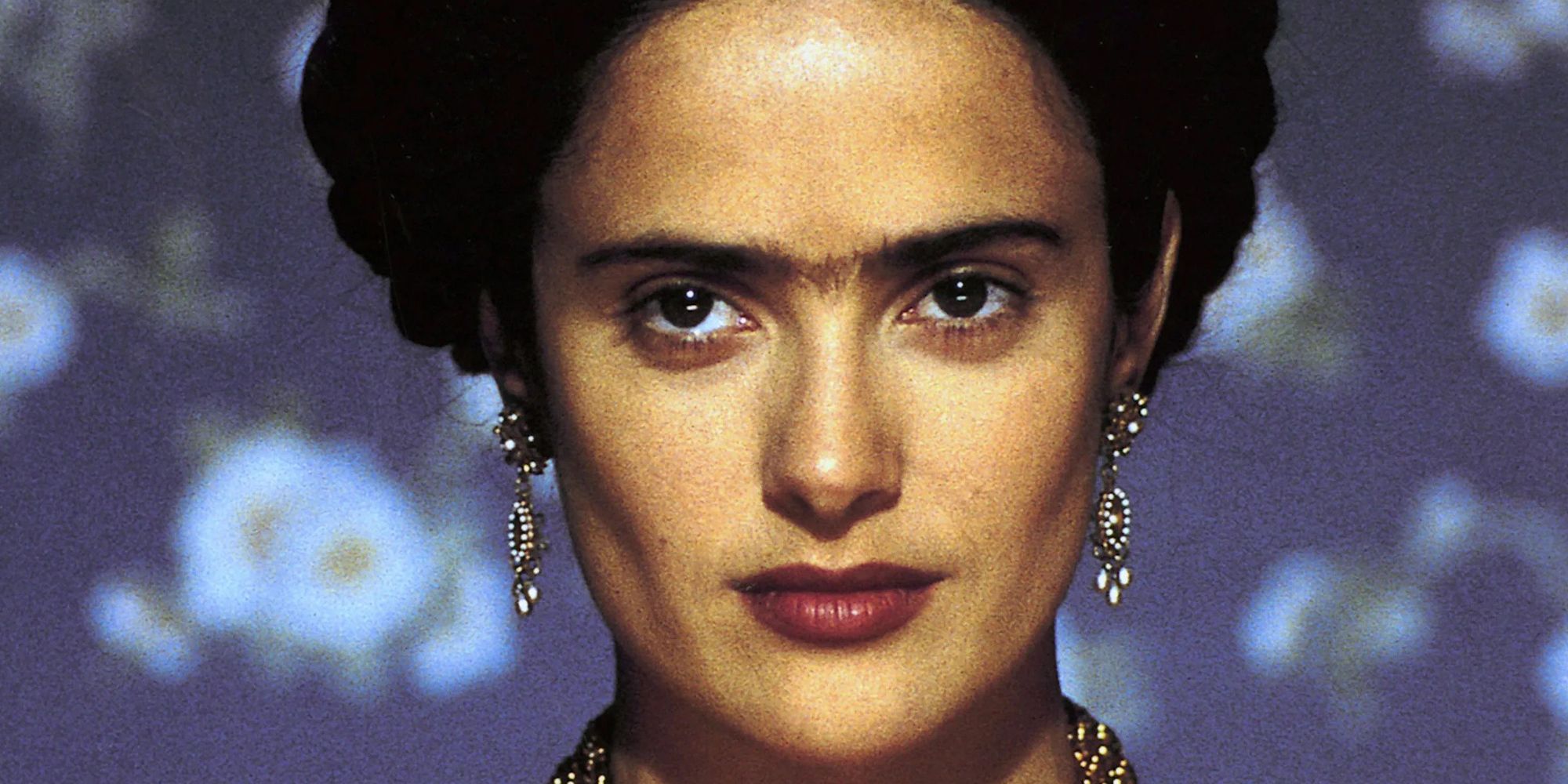 Frida is a biopic directed by Julie Taymor that tells the life story of Mexican artist Frida Kahlo. Salma Hayek plays the part brilliantly, showcasing her struggles, personal relationships, and artistic accomplishments. Taymor's directing takes cues from Kahlo's artwork, incorporating elements of surrealism and magical realism.
Alfred Molina also delivers one of his career-best performances as Kahlo's husband Diego Rivera. Raimi was so impressed with Molina in the film that he cast him as the villainous Doctor Octopus in Spider-Man 2.
7
'Frailty' (2001)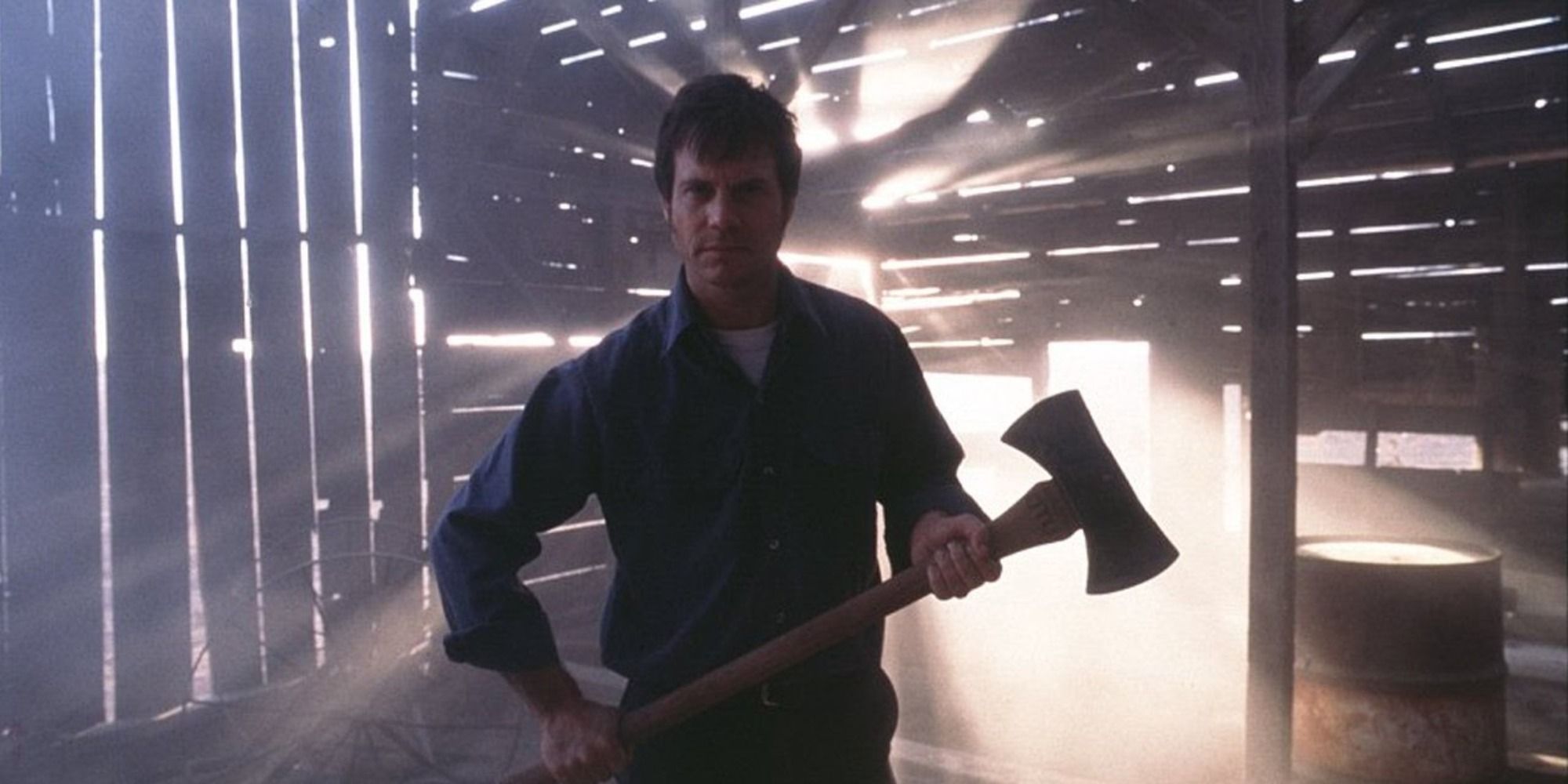 This psychological horror was a breakout role for Matthew McConaughey. He plays a man named Fenton Meiks, who claims that his father (Bill Paxton), was a serial killer who believed he was on a mission from God to destroy demons disguised as humans.
As Fenton recounts his traumatic childhood experiences to an FBI agent (Powers Boothe), the line between reality and delusion becomes increasingly blurred. "Frailty is the most frightening horror picture I've seen since The Shining," Raimi has said. "It kept me on the edge of my seat begging for mercy."
8
'The Bride of Frankenstein' (1935)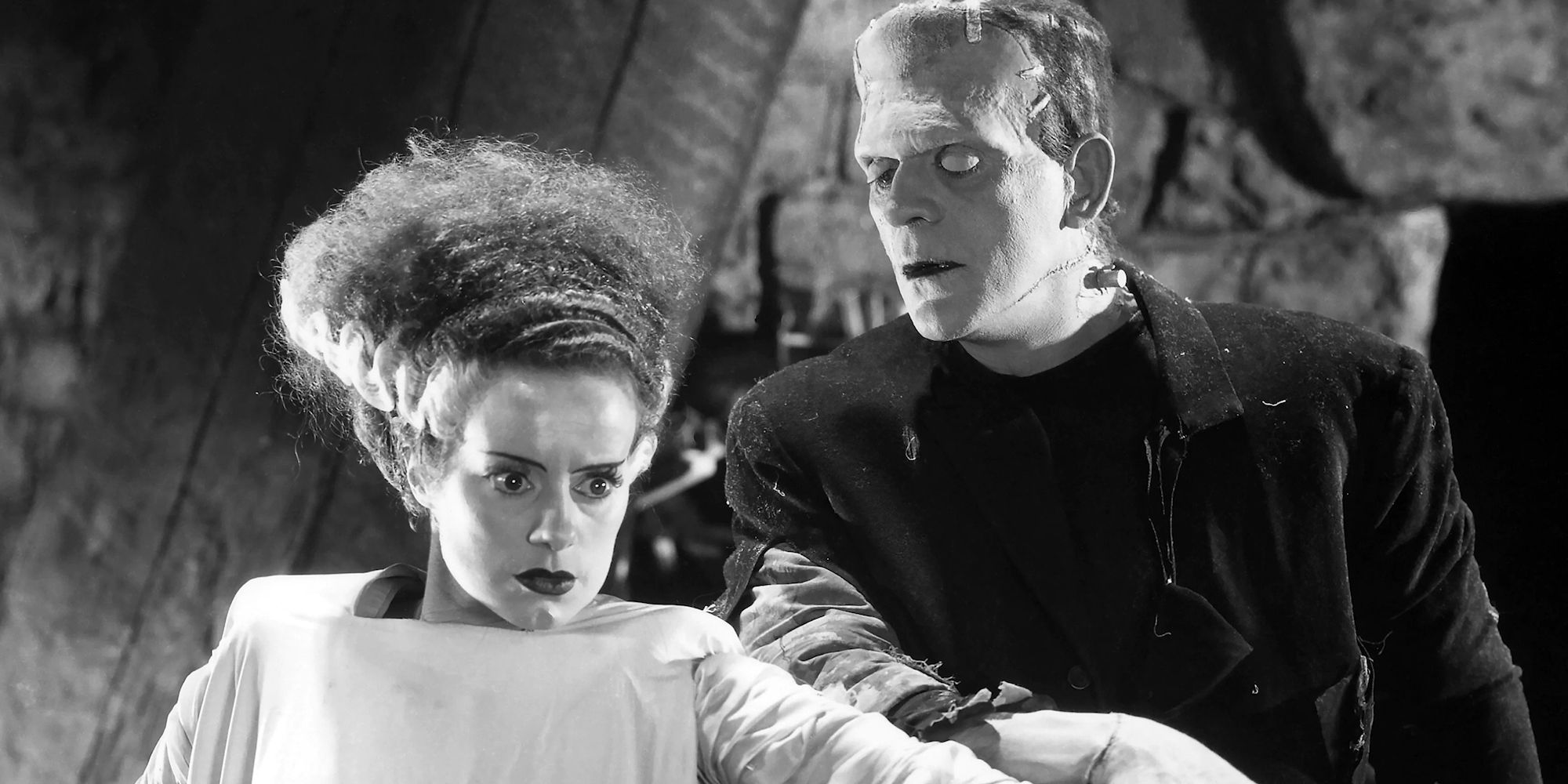 During a Twitter Q&A, Raimi ranked this classic Universal horror as one of his five favorite horror movies of all time. The Bride of Frankenstein sees Boris Karloff reprising his role as the iconic monster. The film picks up where the original Frankenstein left off, as the monster survives the burning windmill and seeks refuge in the home of a blind hermit.
Meanwhile, Dr. Frankenstein (Colin Clive) is coerced by another mad scientist, Dr. Pretorius (Ernest Thesiger), into creating a bride (Elsa Lanchester) for the monster. The two scientists set to work on their project, but chaos and tragedy soon ensue. The film remains a cult favorite thanks to its then-innovative use of special effects, Gothic atmosphere, and cheeky subversion of horror tropes.
9
'The Haunting' (1963)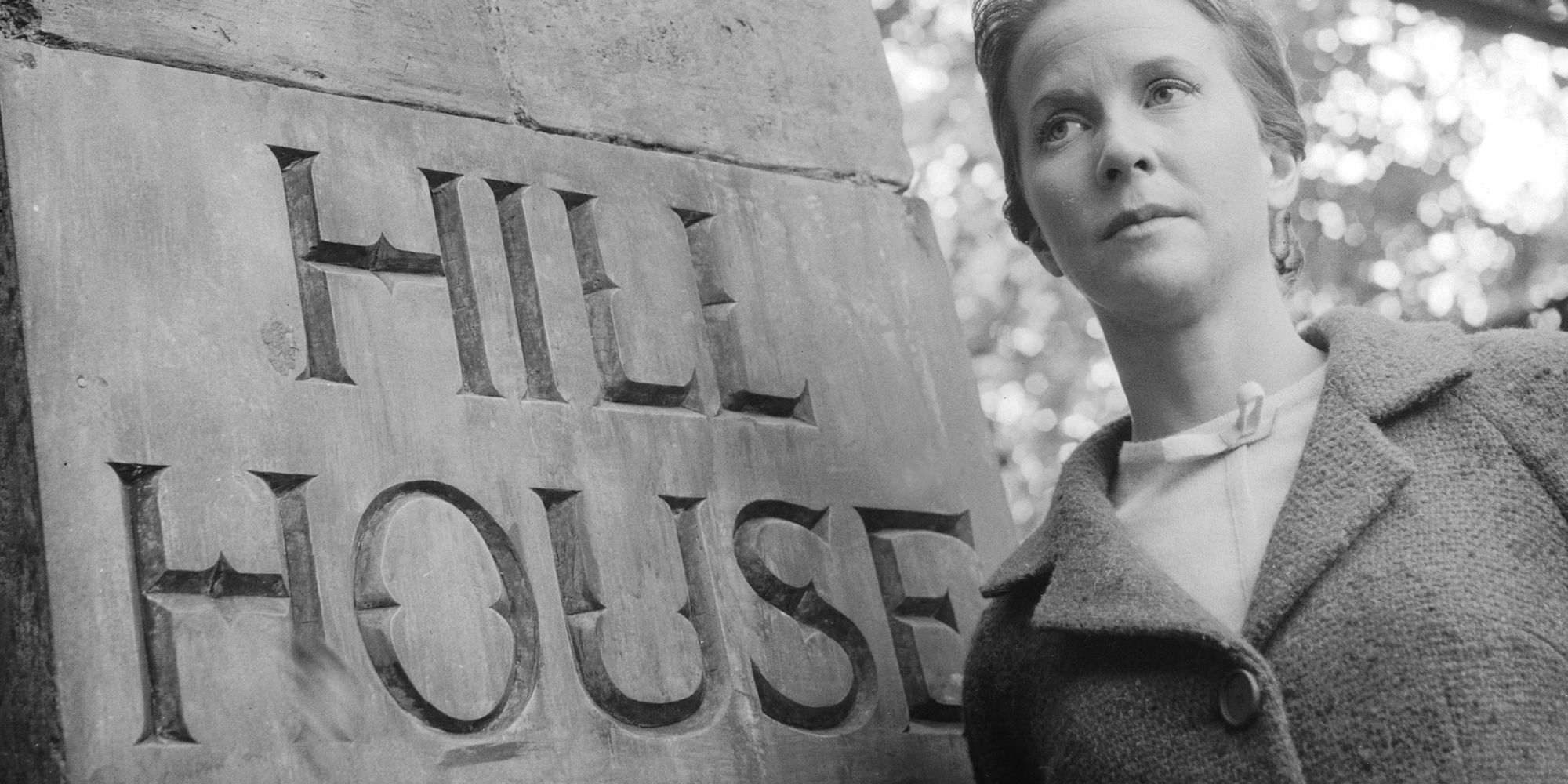 Based on the influential novel by Shirley Jackson, The Haunting revolves around Eleanor Lance (Julie Harris), a shy and troubled woman who agrees to participate in a paranormal investigation of Hill House, a notorious haunted mansion. Alongside her are a team of researchers, including the skeptical Dr. John Markway (Richard Johnson), and the psychic Theo (Claire Bloom). As the investigation progresses, the team begins to experience eerie and unexplainable phenomena, leading to a chilling climax.
"[The Haunting] just was terrifying and great. I love [director Robert Wise's] use of camera, how he never shows this ghost that's haunting Hill House, how he just suggests it through angle and sound effects and suggestive shadows and visuals. It really allows the audience to paint their own picture of the creature that lurks there. And it's so much more terrifying because of it," Raimi has said.
10
'Romper Stomper' (1992)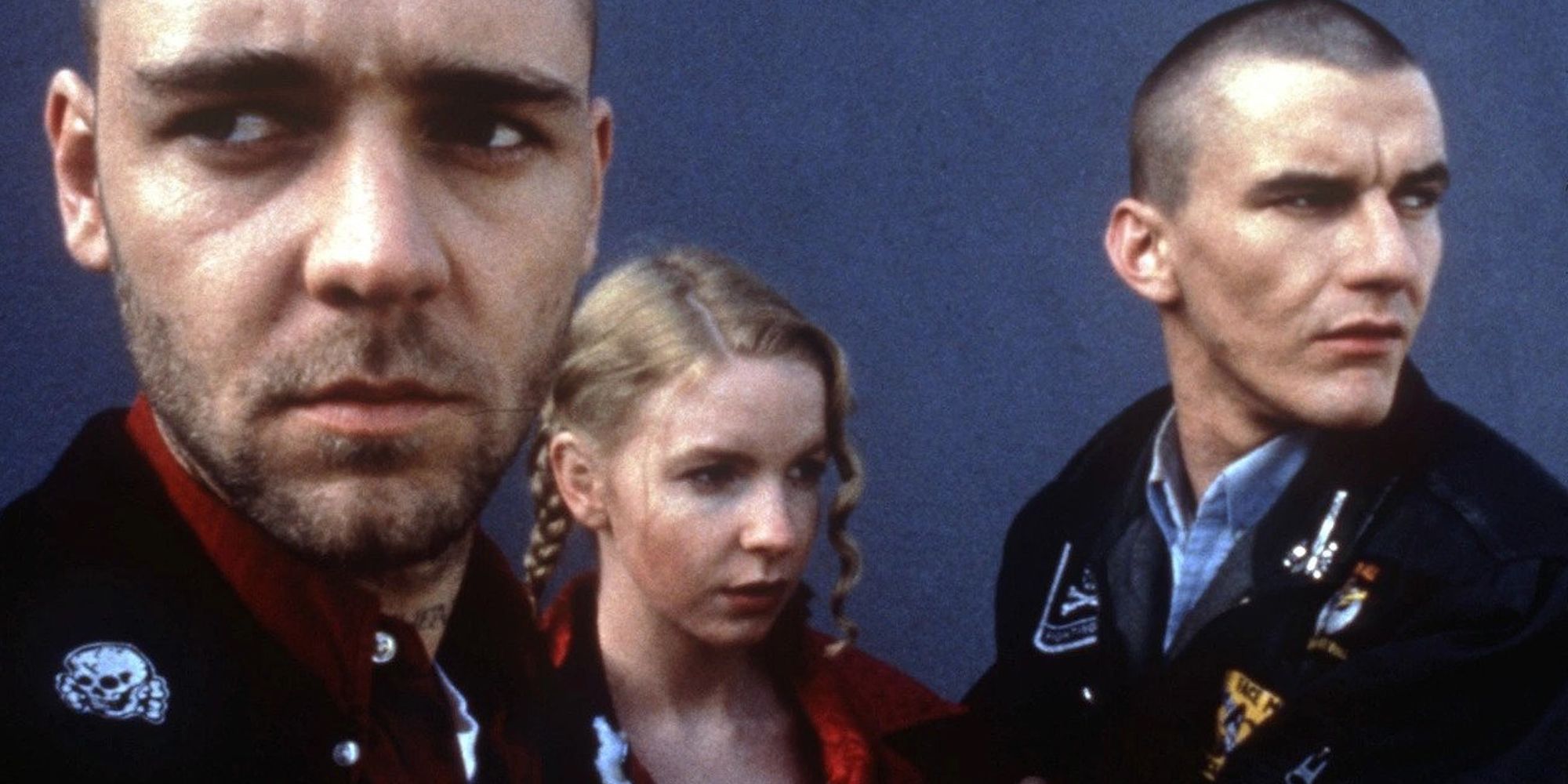 Romper Stomper is an Australian drama starring Russell Crowe in one of his earliest lead performances as Hando, the leader of a violent neo-Nazi gang in Melbourne. The film depicts the escalating conflict between Hando's gang and a group of Vietnamese immigrants, as well as the internal power struggles within the gang itself.
The movie explores themes of violence, racial tensions, and the allure of extremist ideologies. It contributed to Raimi casting Crowe in The Quick and the Dead. The director found Crowe to be "bold and challenging. He reminds me of what we imagine the American cowboy to have been like."