The Uncharted cast brings the beloved characters to life in the long-delayed and much-anticipated video game adaptation. Directed by Ruben Fleischer from a screenplay by Rafe Judkins, Art Marcum, and Matt Holloway, Uncharted was released in theaters in February 2022 following several years of production and pandemic delays. The film follows treasure hunter Nathan Drake, played by MCU star Tom Holland and the Uncharted cast helps to bring some of the other characters from the popular games to the big screen.
Years after leaving an orphanage, Nathan "Nate" Drake (Holland), now in his 20s, works as a bartender in New York City when he's approached by Victor "Sully" Sullivan, a treasure hunter who asks Nate for help recovering billions of dollars worth of Magellan's lost golden artifacts. Nathan is intrigued, but he only joins Sully in a bid to find his long-lost brother Sam, who disappeared on a mission with Sully, and who Nathan hasn't seen in 15 years. Joined by Chloe Frazer, Nate and Sully's Indiana Jones-like adventure in Uncharted is a race against time to get to the golden artifacts before another treasure hunter, Santiago Moncada, and his accomplices can get to it first.
Tom Holland As Nathan Drake
Headlining the Uncharted cast, Nathan Drake is a young man on his own since his brother Sam's disappearance when they were younger. With clues to the final treasure hunt his brother embarked on, Nathan decides to pursue the treasure-hunting life as well. He's also a treasure hunter who travels the globe to uncover mysteries, and the alleged descendant of Sir Francis Drake. Nathan is the leading man of the Uncharted video games, where he is portrayed as a man in his 30s who is snarky and gritty, yet charismatic, maintaining a lighthearted demeanor. He is voiced by Nolan North in the games but is portrayed by Tom Holland in the live-action movie.
Though similar enough in appearance, Holland's Nathan Drake is distinctly different from the games' in demeanor. Likely due to Tom Holland's age (26) and the fact that his most recognizable role is as an often-naive high schooler in the MCU Spider-Man franchise, his version of Nathan Drake is far less gruff than his videogame counterpart and brings more boyish than rugged charm. Holland is best known for playing Peter Parker/Spider-Man in the MCU, having starred in Spider-Man: Homecoming, Spider-Man: Far From Home, and Spider-Man: No Way Home. The actor has also starred in Anthony and Joe Russo's Cherry, The Devil All the Time, Chaos Walking, The Lost City of Z, Captain America: Civil War, and Avengers: Infinity War. He also voiced Ian Lightfoot in Pixar's Onward.
Mark Wahlberg As Victor "Sully" Sullivan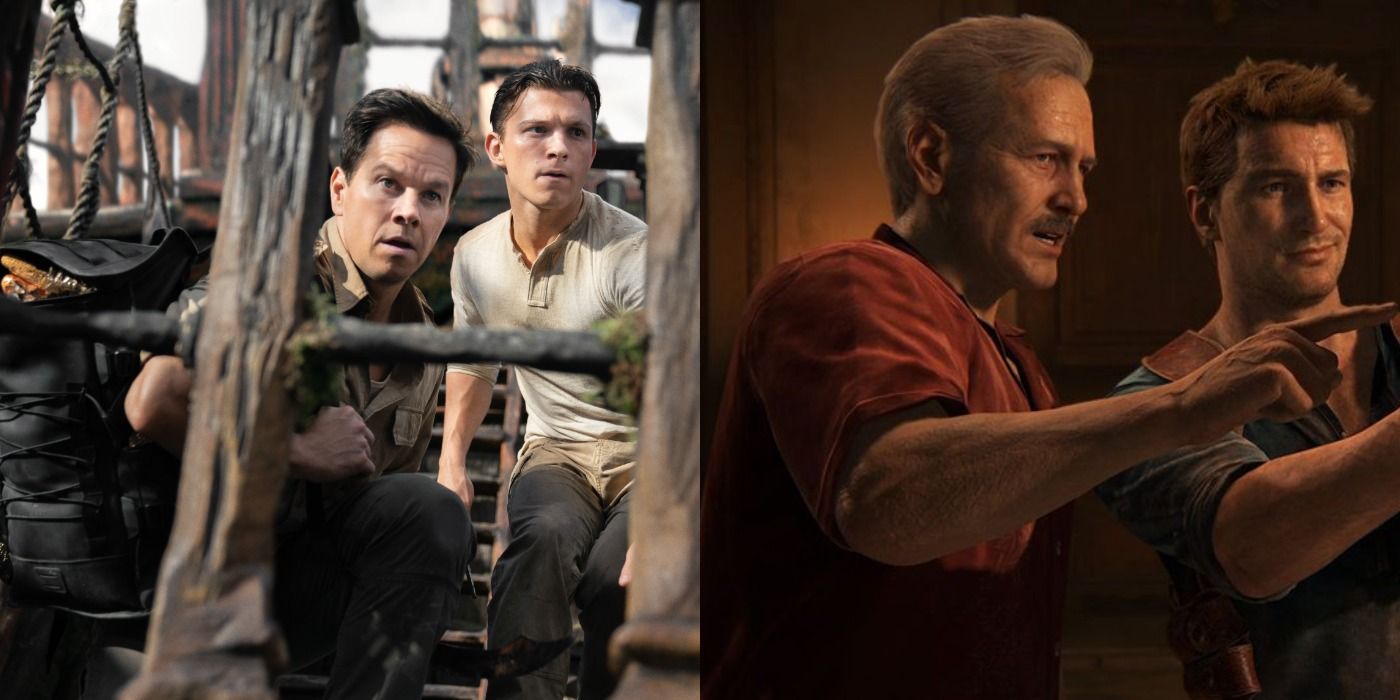 Victor "Sully" Sullivan is an experienced treasure hunter who recruits Nathan on the mission to recover golden artifacts. Sully also previously worked with Nathan's brother Sam before he disappeared. Sully remains a hard character to trust with Nathan expecting to be stabbed in the back by him at every turn. In the Uncharted video games, Sully is essentially Nathan's mentor and father figure, his partner-in-crime when it comes to treasure hunting. The pair met when Nate was 15 in the games and have been working together ever since. Sully is older, with gray hair and a mustache, and is usually smoking a cigar. Sully doesn't get his famous mustache until Uncharted's ending.
Sully is played by Mark Wahlberg, though, interestingly, prior to playing Sully, Wahlberg was actually going to play Nate Drake. As with Holland's Drake, Wahlberg's Sully is a younger, less grizzled version of his videogame character. Wahlberg brings a jadedness to the role of Sully that carries over well from the games but feels similarly more boyish and energetic than the original Sully. This is probably also due to Wahlberg's acting resume, which includes Boogie Nights, The Fighter, The Departed, Ted, The Other Guys, Date Night, and The Italian Job.
Sophia Ali as Chloe Frazer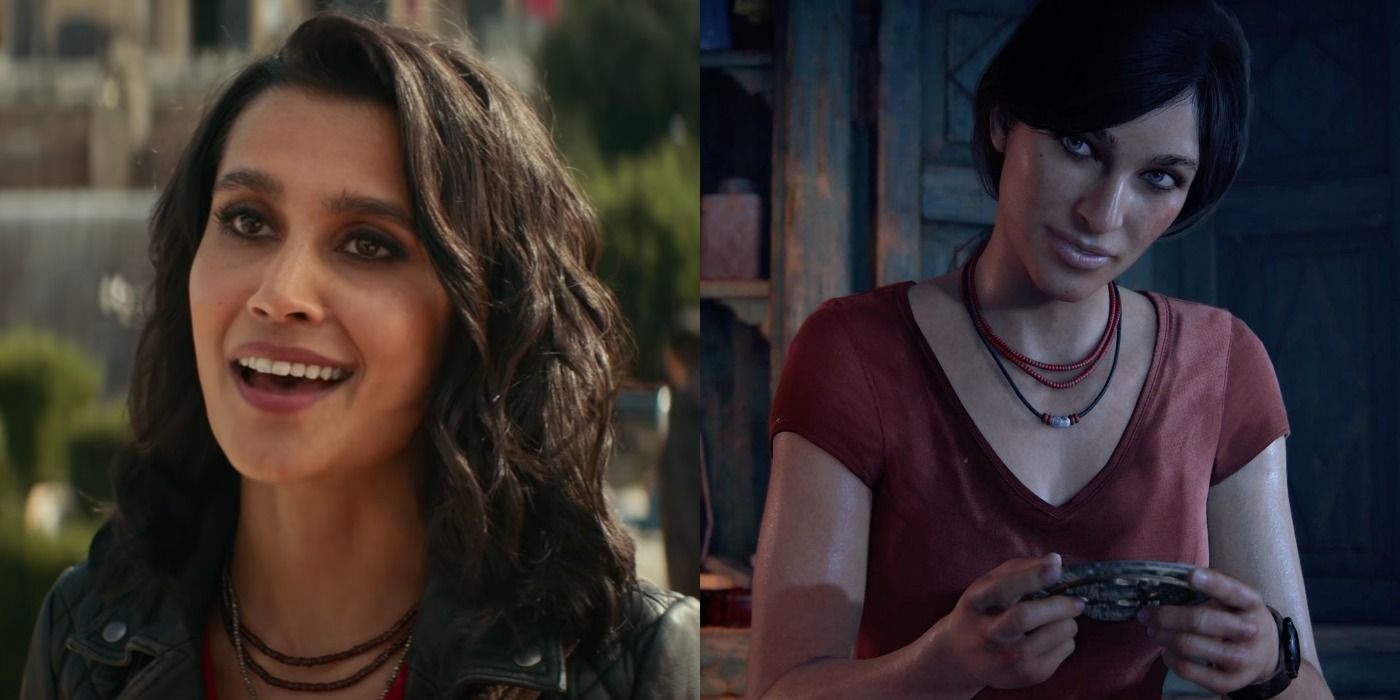 Chloe Frazer is also a treasure hunter and adventurer. She's an associate of Sully's and a love interest of Nathan Drake's, aiding them both on their hunt for the golden artifacts though always looking out for her own interests first. In the Uncharted video games, Chloe is tough and the opposite of Nathan in personality. She is initially someone who is only out for her own personal interests but eventually evolves to look beyond herself. Of all the characters in the Uncharted movie cast, Chloe is the most similar to her Uncharted videogame counterpart in terms of personality.
In the film, she's portrayed by Sophia Ali, who is best known for her roles in the long-running TV series Grey's Anatomy, Faking It, the Amazon original series The Wilds, and the indie film India Sweets and Spices.
Rudy Pankow as Samuel "Sam" Drake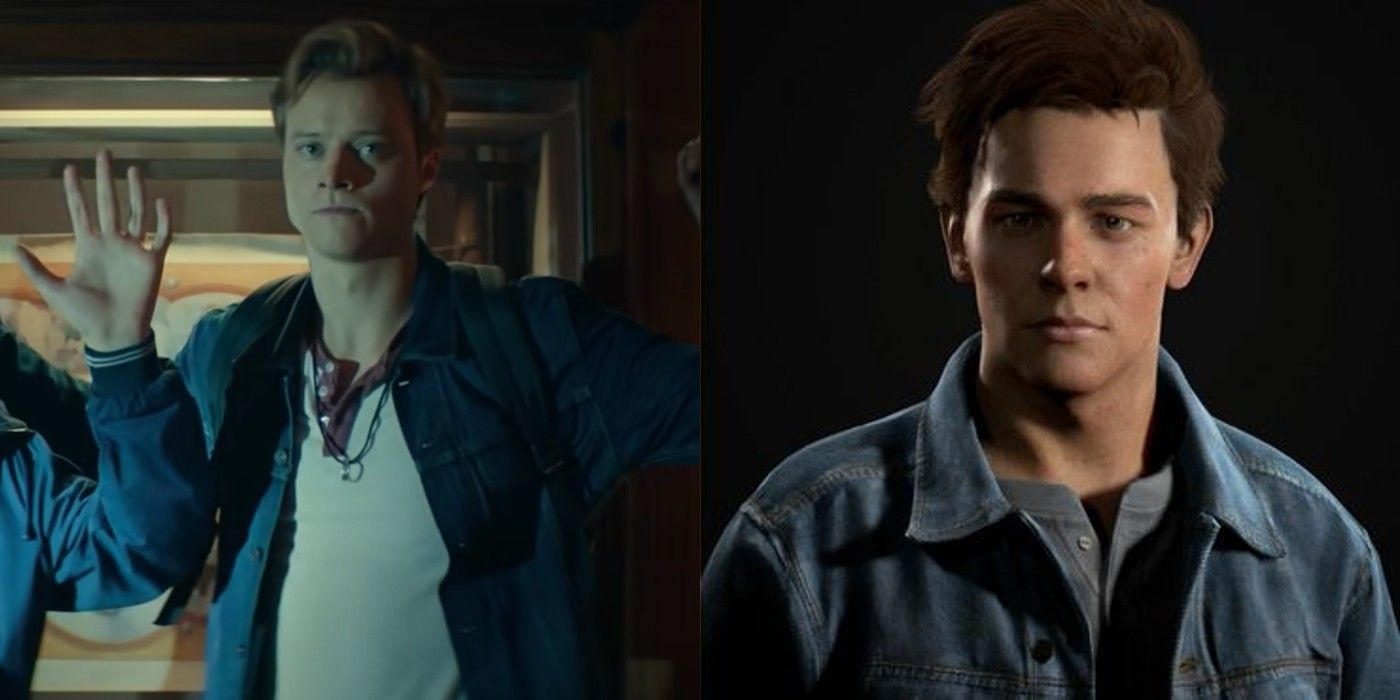 Nathan Drake's older brother Sam Drake is a fellow treasure hunter who previously worked with Sully and who never came back for his brother as promised. Sam is seen in the post-credit scene of Uncharted alive and in prison in some unknown location. In the games, Sam is only a prominent figure in Uncharted 4: A Thief's End, having been in jail for some time before then. In the Uncharted movie, Sam is portrayed by Rudy Pankow, who does a fine job capturing the protective and inspiring role Sam plays in Nate's life. Pankow is best known for his role as JJ in the Netflix series Outer Banks. Pankow has also guest starred in TV shows like Solve and The Politician.
Tiernan Jones As Young Nathan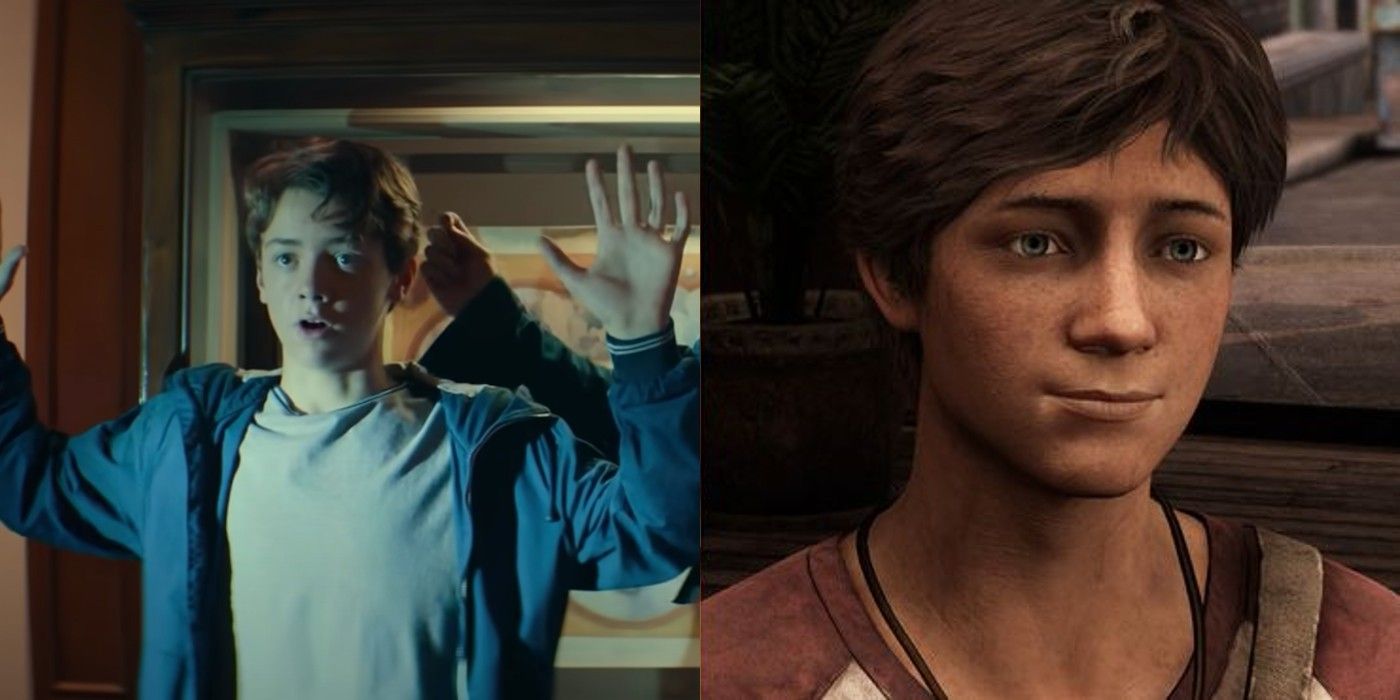 Tiernan Jones plays the younger version of Nathan Drake, who goes treasure hunting with Sam before being left behind at the orphanage. Like Sam, young Nate isn't a huge presence in the Uncharted videogame franchise, but Jones plays the part well and looks incredibly similar to his digitized counterpart. He's best known for playing Joey in the now-canceled TV series Diary of a Future President.
New Uncharted Characters Not In The Game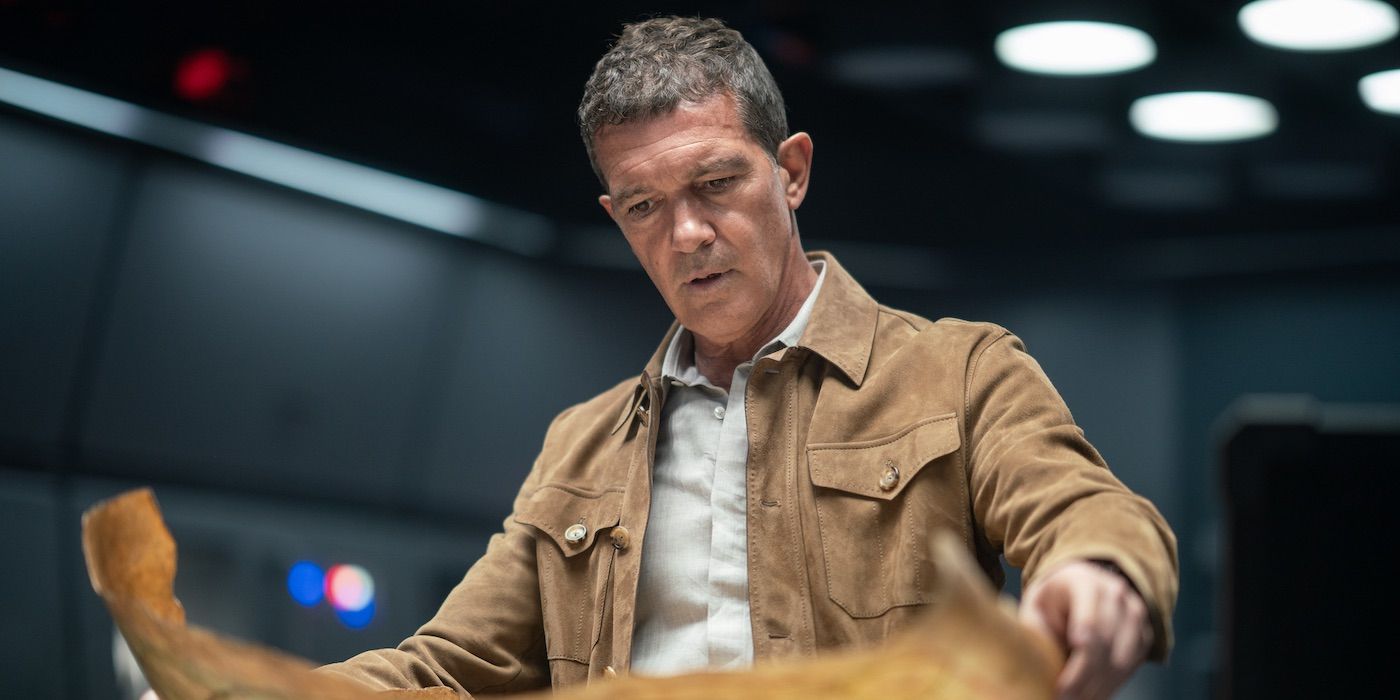 Antonio Banderas As Santiago Moncada – Santiago Moncada is a treasure hunter and the antagonist of the Uncharted cast who is trying to get his hands on the artifacts before Sully and Nathan can get to them. Moncada was not a character in the Uncharted games and was created specifically for the live-action film. Santiago is portrayed by Antonio Banderas, who is known for his roles in Desperado, Once Upon a Time in Mexico, The Legend of Zorro, The Mask of Zorro, and Spy Kids, and as Puss in Boots in Shrek 2 and its sequel films. Banderas was also in Ruby Sparks, The 33, director Pedro Almodóvar's film Pain and Glory, Machete Kills, and The Skin I Live In.
Tati Gabrielle as Jo Braddock – Jo Braddock is an associate and mercenary working alongside Santiago Moncada to retrieve the treasure before Nathan and Sully. Jo Braddock is one of the only main characters in Uncharted who doesn't seem to have a direct video game counterpart. Like Moncada, she was created just for the live-action adaptation but functions as an effective and imposing antagonist for Sully and Drake to face. Braddock is portrayed by Tati Gabrielle, who is best known for playing Prudence Knight in The Chilling Adventures of Sabrina and Marienne Bellamy in You season 3. Gabrielle has also appeared in The CW series The 100 and The Owl House.
Pilou Asbæk as Gage – Gage is an antagonist in Uncharted's post-credits scene who wants to steal something very valuable to Nate. His character isn't in the games, but his boss Roman (who he mentions by name) is featured in the very first game, Uncharted: Drake's Fortune. This could mean that it sets up a sequel that's based around the earlier installments. Pilou Asbæk is best known for playing Euron Greyjoy in HBO's Game of Thrones. The actor has also been in Ghost in the Shell and Ben-Hur.
Steven Waddington as the Scotsman – Steven Waddington plays the Scotsman, one of Moncada's henchmen in Uncharted. Waddington has appeared in The Imitation Game, Sleepy Hollow, The Tudors, and The Last of the Mohicans.