Little Richard: I Am Everything Reveals a Sometimes Reluctant Rock Pioneer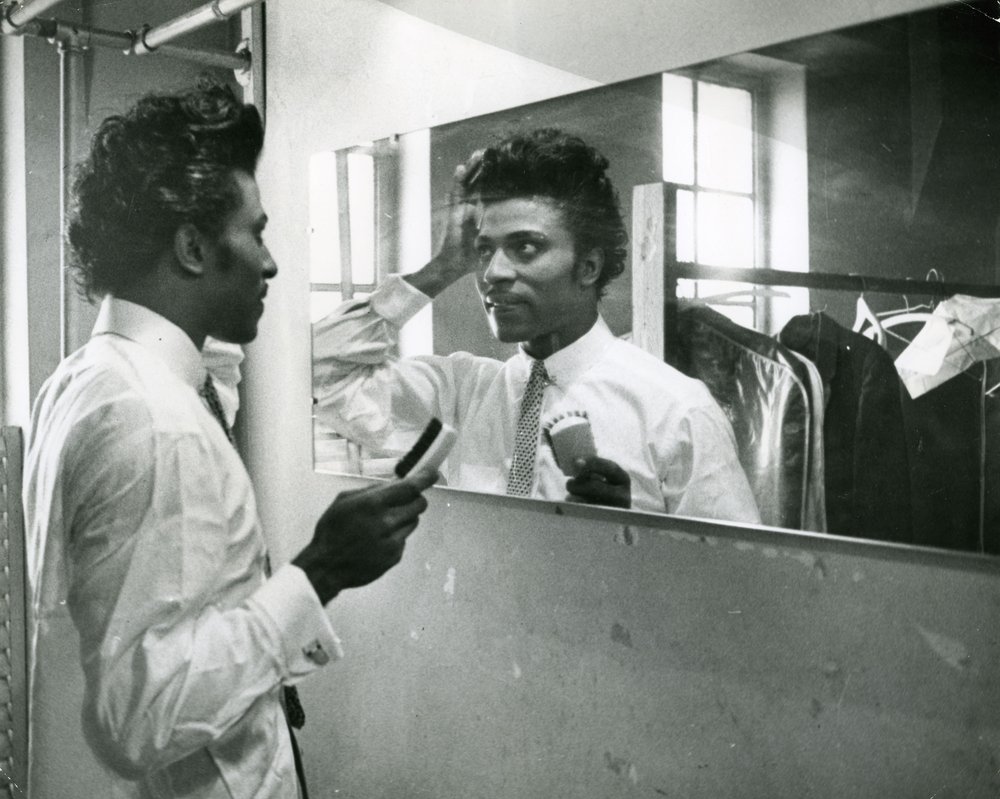 Cortés even shows Little Richard's flamboyant presentation to be a mix of the sacred and profane. Archival interviews find him applauding the stylistic influences openly gay musicians Billy Wright and Esquerita exerted in the early 1940s, from pompadours, makeup, and stage wear, to how to pound those ivories. The film counters this in contemporary talking-head commentary. African American Studies professor Tavia Nyong'o explains how Black ministers could raise the roof just as high during sermons as singers could on the stage. Even Richard's conversion to born again Christianity is high drama, sparked by an apocalyptic vision the singer had in 1957 on a plane during a tour of Australia. It was the first, but not last time he would renounce secular music.
The documentary also shows Richard knew who he was, what he was doing, and how it reverberated. "I'm not conceited," he says at one point. "I'm convinced." Interviews with Nona Hendryx and Tom Jones back up his claims. "I'd never seen any of it before," Mick Jagger says at one point in the film. "He created the template for the rock and roll icon." The documentary shows others were not quite so knowledgeable, such as in a clip from the 1988 Grammys telecast, where Richard declares himself the winner, three times, before presenting the award for best new artist. The U.S. Recording Academy never afforded Richard the accolades he deserved, and he was one of the greatest forces in music to break down the walls of racial segregation.
"He spit on every rule there was in music," cult film director John Waters remembers, going on to point out how "even racists in Baltimore" danced to Richard's music. Waters' own pencil mustache is a "twisted tribute" to Little Richard, we learn, as Cortés surreptitiously highlights how diverse the musician's influences truly are. 
Use of cover tunes, such as those sung by Valerie June and John P. Kee during the "Dreamscape Performances," is novel in a documentary. The performances, sadly, pale in comparison to the original live footage left to our imagination. The film also relies a little too much on talking head interviews, and would have moved better with archive footage along with voice-over commentary. Certain parts of the film feel too scholarly, when we could have heard more from members of Little Richard's backing band.
Cortés, along with editors Nyneve Minnear and Jake Hostetter follow Little Richard's chronology, but keep the structure loose. Cortés' doesn't hide from Richard's later years, but excels at showing how the artist became the superstar, and why he deserves so much more than the credit he was denied in life. Little Richard: I Am Everything ends on a montage of all the artists inspired by the self-proclaimed "emancipator," such as David Bowie, Freddie Mercury, Rick James, Prince, and Harry Styles. If only there were more performance footage of the architect himself.
Little Richard: I Am Everything can be seen in theaters and on demand April 21.