Quasi: Adrianne Palicki Suits Up for Broken Lizard Version of The Hunchback Of Notre-Dame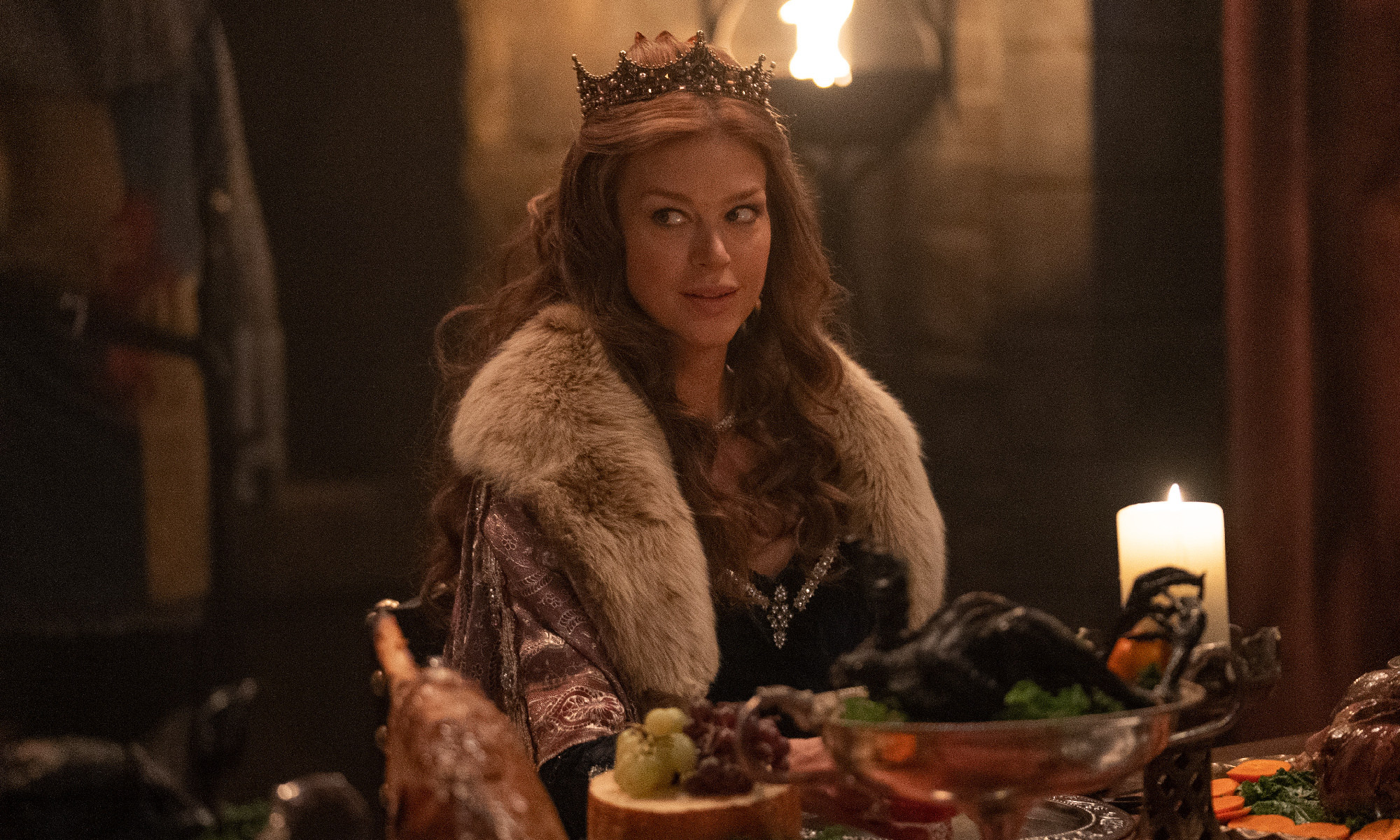 "It was super fun," says Palicki about the shoot, which largely recreated medieval France in Santa Clarita, California. "It had that Monty Python feel that we haven't seen for a very long time. And to have the woman be like the smartest person—no offense, but a lot of guys cannot write really well for women, but they can really write really well for women. On top of that fact, there was a lot of fun improv that went along with it."
Palicki is perhaps best known for her roles on Friday Night Lights, Agents of SHIELD and The Orville, but as Queen Catherine, she gets to homage an earlier, arguably more glamorous era of Hollywood. In her introduction, she emerges from bed with a flip of her long red tresses that's a deliberate nod to Rita Hayworth's iconic introduction in Gilda.
"That was [Heff's idea] for sure," says Palicki with a laugh. "I had to do it so many times just to get it perfectly for camera. It's like every guy's dream, right?" But will the Broken Lizard audience catch the reference? "I'm sure there's a couple of jokes that will be over certain people's heads," agrees Palicki. "But you know, that's the fun part. You get to go back and rewatch it."
Improv remains a basic ingredient of the Broken Lizard troupe's comedic stylings, which began way back in 1989 when the guys got together as a live sketch ensemble at Colgate University. While there is a storyline that serves as the spine (no pun intended) of Quasi, there's also a casual, "hang-out" feel to the proceedings that Palicki says she responded to right away.
"I love doing improv," she says. "Friday Night Lights was a lot of improv, but that was dramatic. So I haven't really done a lot of comedic improv. There have been a couple of times on The Orville, but not really. [Quasi] was scary at first, but they are so warm and welcoming. The minute I felt comfortable, which was pretty much from the start, they allowed me to just kind of relax into it… First day, I was a little nervous. Second day, I was one of the guys. It was super fun and a good challenge, trying to keep up."
In recent years, Palicki has been more associated with action, sci-fi, and superhero properties through her work in films and TV shows like John Wick, AoS, G.I. Joe: Retaliation, The Orville, and a famously unsold 2011 pilot for a Wonder Woman series. But she says she relished the chance to do more comedy and was surprised to get the call from the Broken Lizard fellows.