The saga of verified accounts on Twitter has reached its end. (Finally.) After months of beleaguered changes, the program that once identified notable accounts—like those held by journalists, major corporations, and public figures—has faded permanently into the past.
However, the blue check marks originally signifying verified status aren't disappearing. Instead their meaning is now different. Check marks of other colors have now joined the line-up, too.
You can boil the whole system down as a set of subscriber badges, with distinctions between each one. We've explained them for you below, but be warned: Twitter has continually shifted its approach to check marks and how they're applied to accounts. What's current now might not be so in even just a couple of weeks. 
As for being sure a Twitter account is official, you'll now need to verify the account name (e.g., cross-check against an official website) on your own.
Blue check mark
PCWorld
Prior to Elon Musk's takeover of Twitter, a blue check mark meant an account was verified—that is, the person's identity had been confirmed. This distinction made it easier for people to trust that an account was truly held by a notable entity, like a business, government official, journalist, or other public figure or brand. These legacy verified accounts lost their badge on April 20.
Now that blue check mark signifies that the account is subscribed to Twitter Blue. For $8 per month via the web (or $11 per month via iOS and Android), eligible accounts get the badge plus extra features like reduced ads, the ability to edit tweets, longer tweets up to 10,000 characters, and text formatting. To be eligible, an account must be active within the last 30 days, have a display name, photo, and a confirmed phone number, and cannot impersonate another account or entity. (That last requirement is likely due to the chaos that unfolded when Twitter Blue first gave check marks to subscribers immediately.)
Gold check mark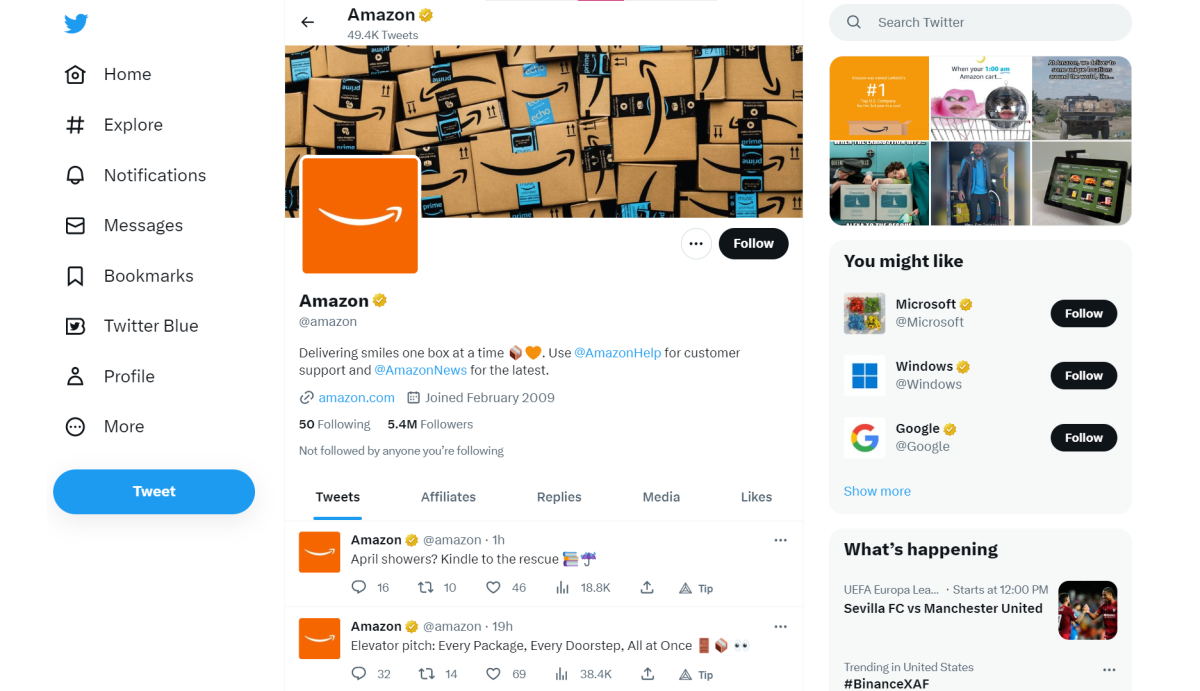 PCWorld
Twitter is hurting for cash, and it wants subscription money from those who can really pay for it: businesses. Companies that participate in Twitter's Verified Organization program get a yellow checkmark to indicate their participation, as well as a square avatar icon, Twitter Blue features, and the option to add affiliate accounts (i.e., individuals, divisions, or sub-brands affiliated with the organization).
Given the subscription cost—$1,000 per month in the U.S.—it's less likely that you'll encounter a false account for, say, a bank or other major institution, but not impossible. The terms and conditions of the program don't describe an actual verification process. Twitter no longer has a media relations team to field questions on this point, either.
Gray check mark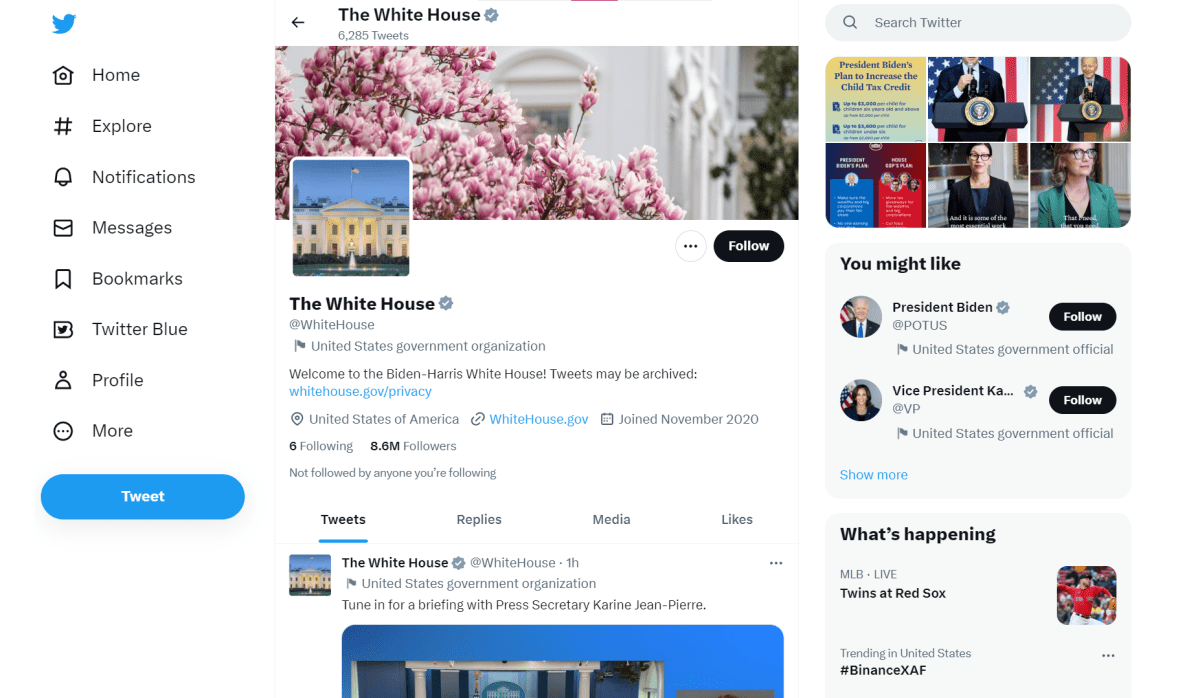 PCWorld
A variant of the Verified Organizations mark, this flavor of subscription badge signifies a government organization or official—or a multilateral institution like the United Nations.
Twitter previously used this icon to also identify media outlets, but that policy has now changed to identifying such organizations with a gold check mark. Labels further identifying media with ties to government remain, though the company's definition includes orgs that take any government funding, rather than only those under direct government control of editorial content. Rival Facebook follows the latter guideline.
As a consequence, news outlets typically regarded as independent now show a gold check mark along with a label identifying them as government-funded. High-profile examples include NPR, which chose to discontinue using Twitter altogether, and the Canadian Broadcasting Company. 
When the CBC explained its funding, Twitter adjusted the account's label as state-funded media to include the following detail: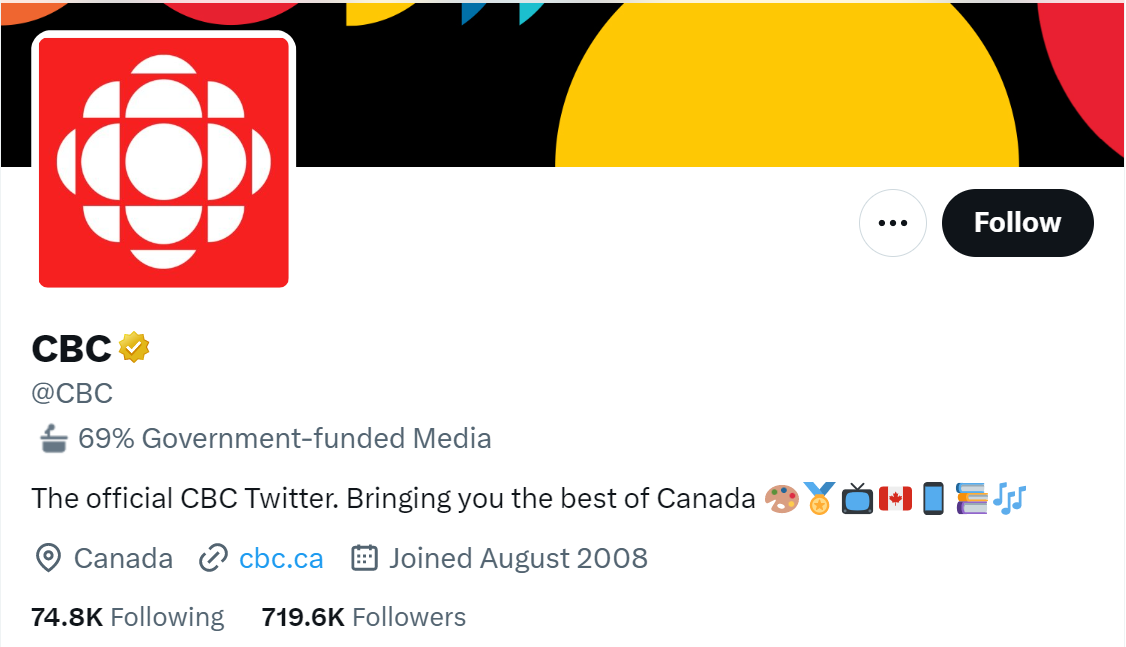 PCWorld
According to a Reuters report, the CBC is 58 percent funded through government sources.