Editor's Note: The below contains spoilers for Barry Season 4, Episode 3.Barry Berkman's (Bill Hader) long list of enemies continues to grow in Barry Season 4, and now the hitman turned actor turned fugitive has a new character to worry about thanks to a completely unexpected cameo by one of filmmaking's biggest stars.
The third episode of Barry Season 4, titled "you're charming," begins with NoHo Hank (Anthony Carrigan) and Cristobal (Michael Irby) finally starting their stupidly genius plan of becoming a criminal sand distributor. However, as exciting as their new business venture is, they have a very serious problem to deal with: Barry. In the previous episode, Fuches (Stephen Root) tells Hank that Barry is talking with the FBI, potentially sharing sensitive and incriminating information that could jeopardize his and Cristobal's blossoming criminal empire. Even though Hank has always considered Barry a close friend and has even been trying to come up with ways to break Barry out of prison, the news that he's become an FBI informant leads him to the immediate conclusion that Barry must die. It's a delicate, sensitive issue that the crime couple will have to tread very carefully into, so Cristobal brings in some outside help in the form of a legendary crime lord.
RELATED: Bill Hader Tells us What He Wants to Do After 'Barry' Season 4 (Other Than Take a Vacation)
Is That Guillermo del Toro in 'Barry' Season 4?
As NoHo Hank and Cristobal get their first big shipment of sand, they're greeted by the man who promises to help them get rid of Barry Berkman — El Toro, who just so happens to be played by three-time Academy Award-winning filmmaker Guillermo del Toro. It's not explicitly clear who and what El Toro actually is, but it's clear that he's a major player in Los Angeles' criminal underworld, and he has a connection and history with NoHo Hank. While Cristobal is star-struck by the sharply dressed fixer, El Toro gets down to brass tax rather quickly, telling the duo that Barry Berkman will be dead and buried that day. El Toro also says that he has his two best men on the job, them being the notorious Flores brothers.
Hank recognizes the names of the assassins. Not because of their prior assassin work, but because they are the hosts of a podcast Hank listens to called Los Amigos Gadgets, where the two brothers test wacky gizmos often to less-than-desirable results. Hank's initially concerned, but El Toro puts him at ease by saying that they record on Thursdays, so murdering Barry won't conflict with their schedule. Cristobal then raises the point that the two might be recognized, but El Toro also puts those fears to rest by saying that since the podcast only displays the two's voices, it shouldn't present a major problem for them to get into the prison undetected.
The entire sequence is a perfect combination of deadpan seriousness and absurdist humor, with one of the standout moments being El Toro's genuine shock and disdain when Hank starts badmouthing the s'more-cooking jacket that the Flores brothers' covered.
Guillermo del Toro Is One of Hollywood's Most Respected Filmmakers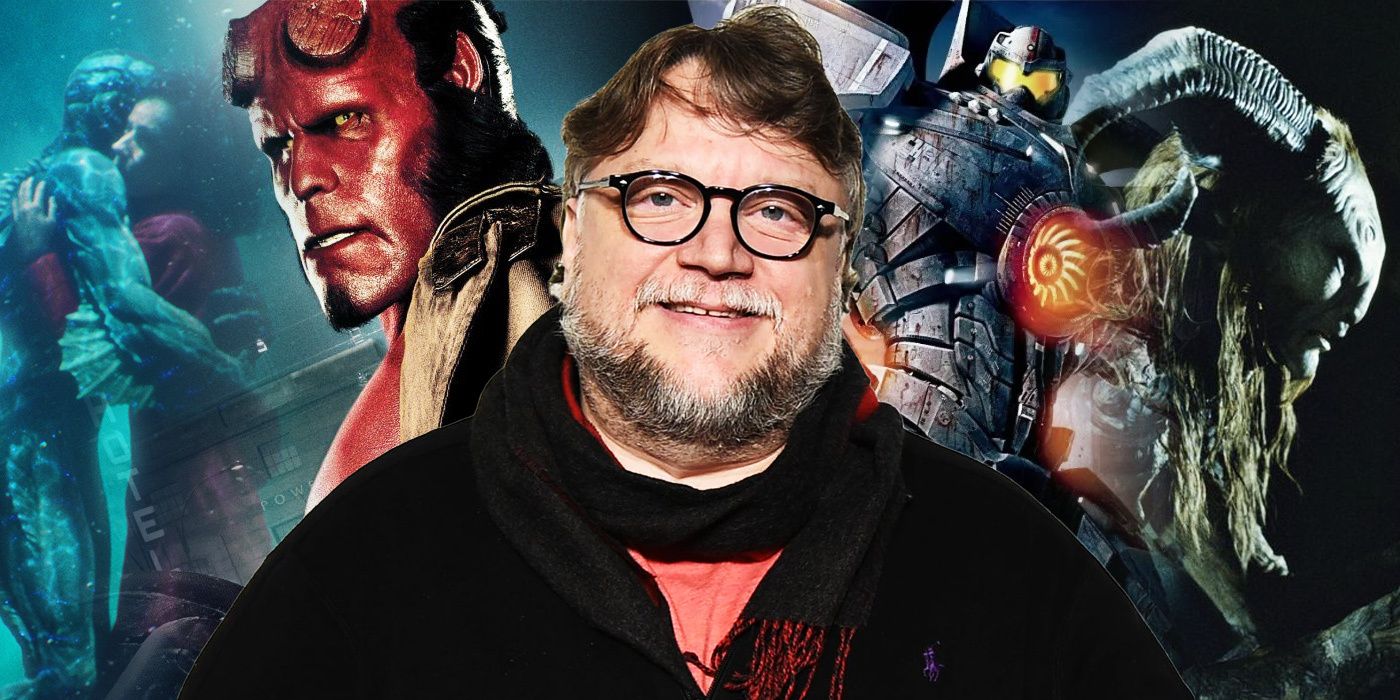 The many contributions of Guillermo del Toro's contributions to the entertainment industry require no introduction, but we'll do our best to give them one anyway. The writer/director/producer is an auteur in every sense of the word, specializing in monster movies where the most monstrous individuals are humankind and their various vices. Del Toro made a huge splash in the world of motion pictures with his feature debut of Cronos, and he subsequently amassed an incredible resume consisting of Mimic, The Devil's Backbone, the first two Hellboy films, Pan's Labyrinth, Pacific Rim, Crimson Peak, and more.
His work has justifiably made him a fan-favorite for cinephiles, and his more recent work has earned him even more acclaim among his peers. Del Toro received his first Oscar as best director for the smash-hit sci-fi romance, The Shape of Water, which would also go on to win the coveted prize of Best Picture at the 2018 Academy Awards. The streak would continue for the celebrated director with multiple nominations for Nightmare Alley in 2022 and a Best Animated Feature win for Guillermo del Toro's Pinocchio in 2023.
In addition to his celebrated filmography, Guillermo del Toro is also no stranger to the medium of television. He burst on the small screen with FX's hit pandemic horror series The Strain, before venturing into more family-friendly territory with Netflix's Tales of Arcadia series of shows. Netflix has proven to be a fruitful and frequent collaborator for del Toro, as he would return to televised horror with the horror anthology series Guillermo del Toro's Cabinet of Curiosities. The only frontier that del Toro has yet to conquer is video games, which he's tried to break into but ultimately never could with several canceled projects, though he did provide his likeness for friend and video game developer legend Hideo Kojima for his latest game, Death Stranding. Del Toro's acting work isn't nearly as prolific as his creative roles, but he still occasionally cameos in many of his films, particularly for creature voices in his many monster movies.
Guillermo del Toro Isn't the Only Cameo in 'Barry' Season 4, Episode 3
Del Toro appearing in Barry was a remarkable treat that nobody saw coming, but he's not the only big cameo appearance to show up in the latest episode. When Barry is having his meeting with the FBI to discuss options for witness protection, one of the agents looks particularly nervous. That agent ends up being Nestor Flores, one of the men sent by El Toro to kill Barry, and he's played by none other than comedian Fred Armisen. Bill Hader and Fred Armisen go way back, first working together as cast members during their time at Saturday Night Live. They would also continue to pursue their love of sketch comedy later when they both would star in the satirical mockumentary series, Documentary Now! Nestor proves not to be the most competent assassin, as he tries to use one of his gadgets to kill Barry, only to blow his own fingers off.
Another blink and you'll miss it cameo comes right at the end of the episode when veteran character actor Richard Riehle makes a brief appearance as the prison warden, wondering where the hell Barry Berkman is.
The first three episodes of Barry season 4 are available on HBO Max.